6 Scary-Good Halloween Decorating Ideas
1. Pumpkins on Display
A clear canister, such as an apothecary jar, makes for an instant Halloween display with the help of those undeniably adorable mini pumpkins you've been eyeing at the market (we're right there with you). The range of colors they come in means there's a look to suit any style. For something more elegant and understated, go with all white pumpkins; for a classic look, opt for all orange ones. We love to mix things up, so went for a grab bag of colors.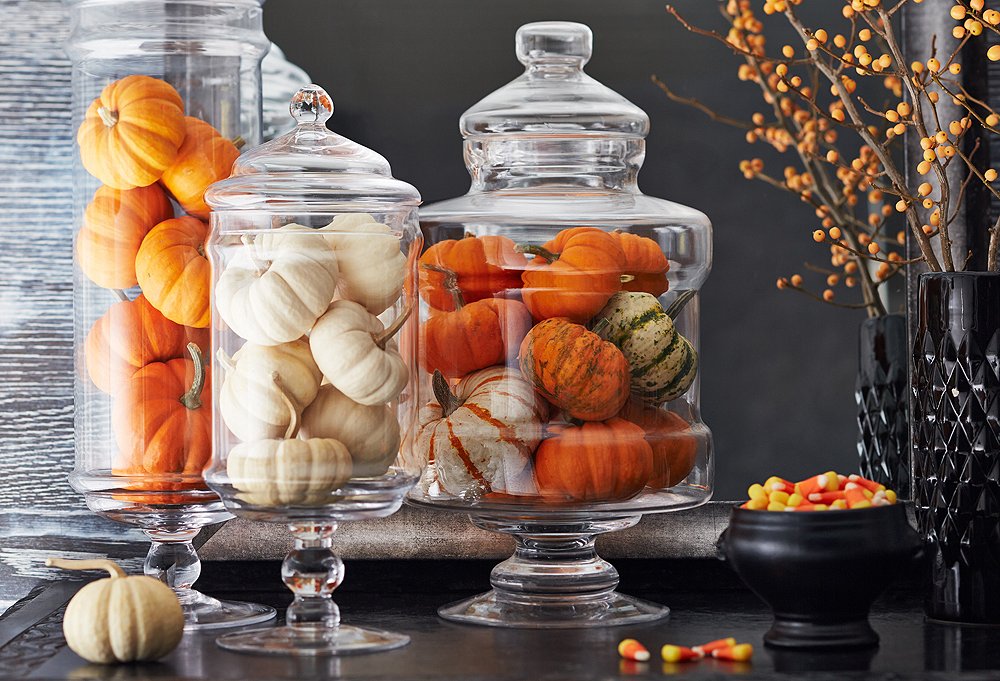 2. Macabre Mantel
Group together all your black decorative accessories such as candlesticks, vases, and books with a few festive yet frightening touches such as skulls, and suddenly it looks like a scene out of a haunted mansion. A few coats of matte-black spray paint turns a holiday garland into a Halloween-ready touch, and "bleeding" candles are easy to create by holding a lit red taper candle over white pillars and letting the red wax drip down the sides.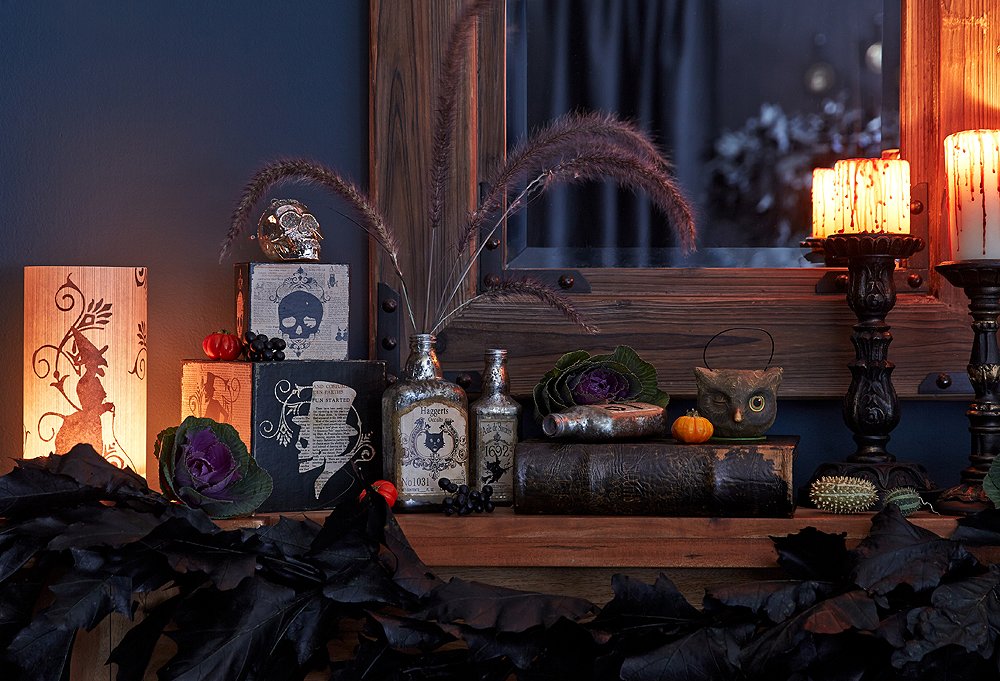 3. At Home Pumpkin Patch
Why not turn a nonworking fireplace into a grab-and-go pumpkin patch for guests, inviting each person to pick his or her favorite to take home? For larger hearths, cheat this look by inverting a wooden crate underneath the pumpkins in the back to create the illusion of a huge stack, then filling in the holes as needed. It's simple, original, and a total seasonal showstopper.
4. Spooky-Chic Clooche
Encased within the confines of a cloche, anything feels rarefied, even a miniature pumpkin. Look for an extra-special specimen, and add a mossy bed to give the display a terrarium feel. Place it on an entryway table or a mantel for a touch that celebrates the season in an oh-so-chic way.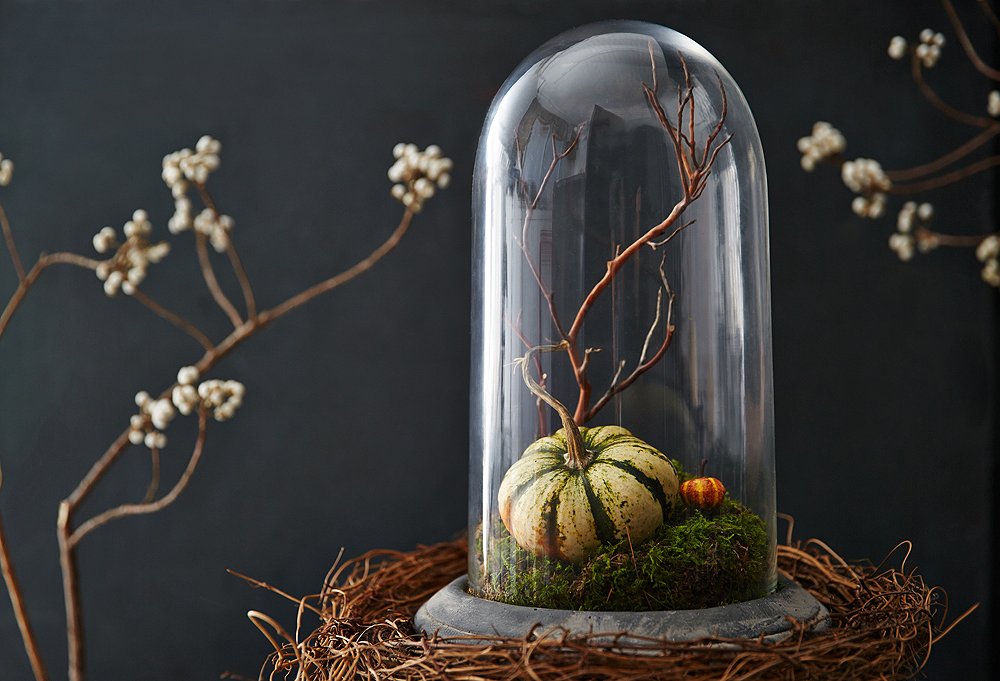 5. All Hallows' Eve Entryway
Planning to hand out candy on the big night? Why not focus your decorating energies on the entryway? Bare branches, available at most floral-supply stores, have the right haunted-forest feel, and their height makes a statement as soon as you open the door. Add some ornaments, or stretch out cotton balls for the classic cobweb display. Mini pumpkins en masse make the setup feel full and festive. If you decide to mix in some larger pumpkins, be sure to place a protective layer between them and your wood surface to avoid staining.
6. Simple Yet Spirited
Love Halloween but don't have the time to tackle a full blown decorating effort this year? No problem. Pick up a few mini pumpkins, pile inside a large salad bowl, place in the center of your table, and call it a day. This simple idea will make you happy every time you walk by and function as a great reminder to savor every second of this magical season.
---