Christmas decoration lights for home

This season begins to consider your holiday decorations. In December of this year, more than 86% of Americans will decorate their houses. Will you be one of them?

In addition to hanging stockings and placing trees, the most popular type of holiday decoration is definitely Christmas lights. In December, the interior and exterior of houses across the country were decorated with colorful and white string lights of various shapes and sizes.

No matter where you choose to hang the lights, there are several factors to consider. First, you must choose between white or colored lighting. White brings subtle light, and colorful lights create a certain festive atmosphere.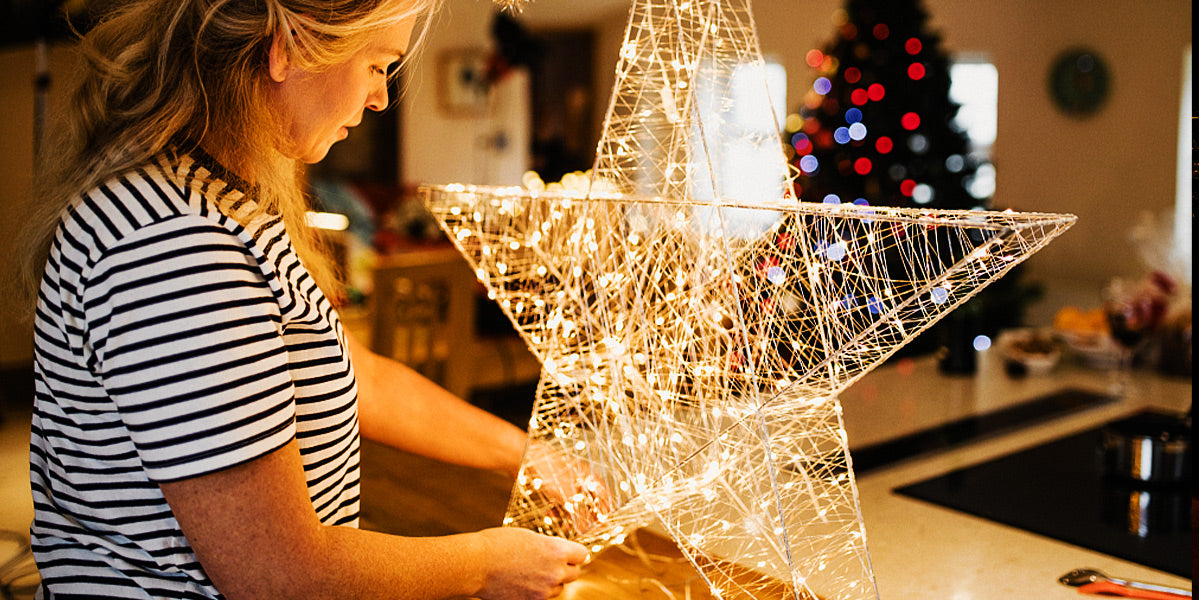 Copper wire lamps

If tinier lights are more your style, these copper wire lamps are a great option.comes with 16 single colors and 4 color-changing modes: FADE, JUMP, ASYN FADE, ASYN JUMP. The color-changing Speed is adjustable.

Thanks to soft copper wire materials, the flexible fairy light can be easily bent into any shape you desired. Place battery-operated copper wire Christmas lights inside a small jar or vase. You can also use lanterns, wine bottles, beer bottles, mason jars, tree, or roof. These are great for areas with no electrical outlets nearby.

These mini LED fairy lights to make it so you don't have to choose since they can be switched back and forth to whatever suits your mood.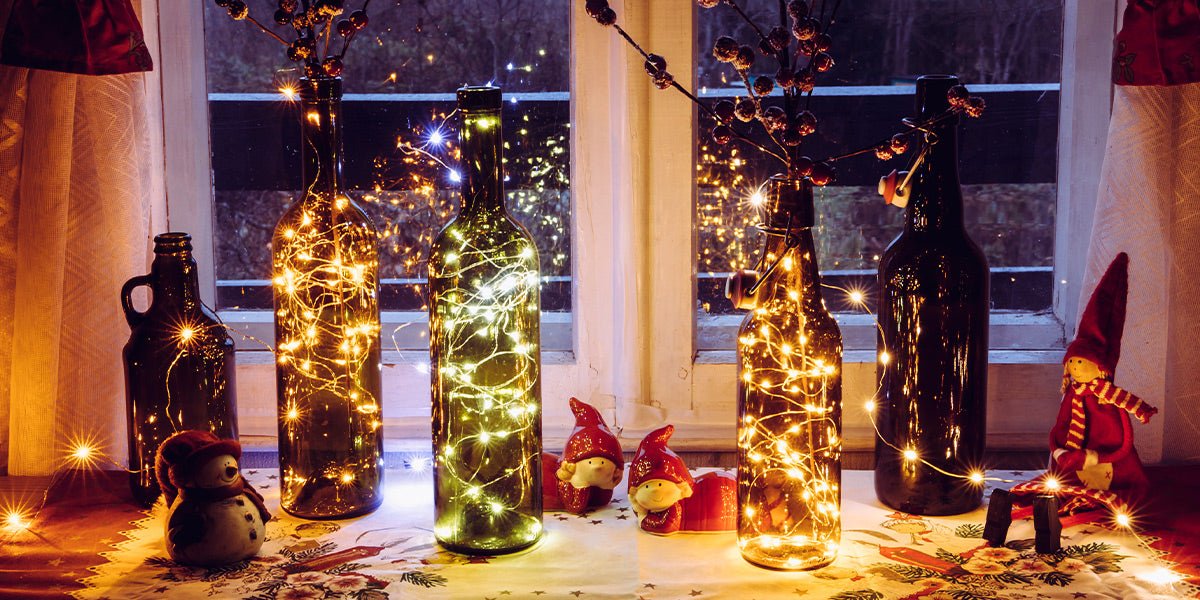 If you want to skip the hassle of hanging strand after strand of Christmas lights from your gutters, think about investing in the RGB led flood light Christmas Outdoor lights decoration.No need for wiring, simply plug it in! 180°adjustable lamp body. These lights are becoming increasingly popular thanks to their ease of use.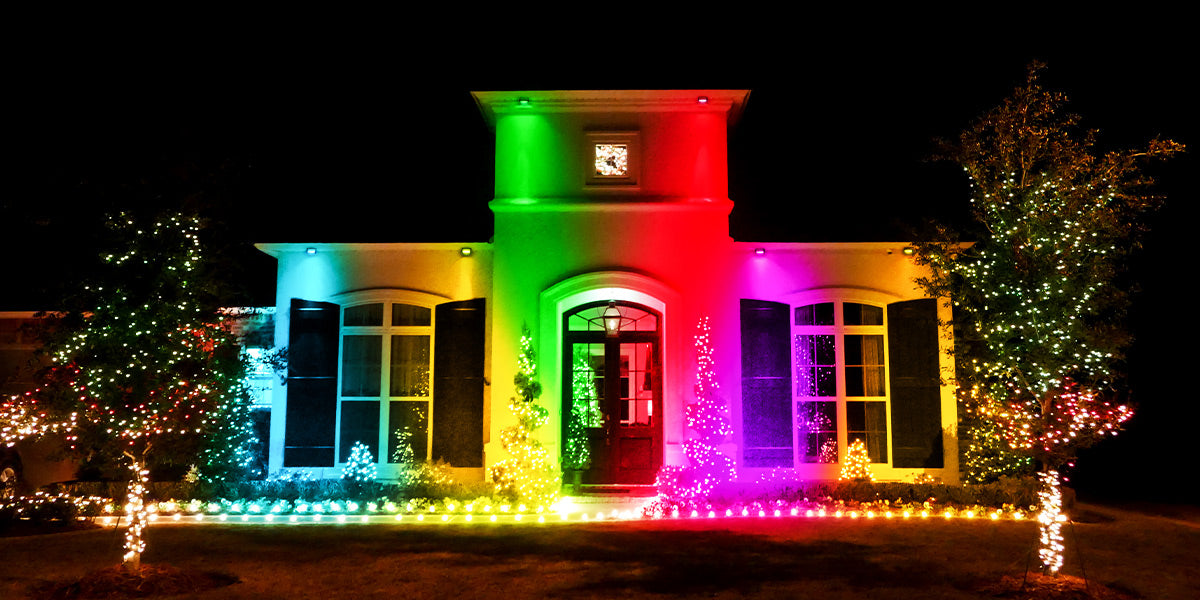 Go bold with multi-colors and modes to add flecks of RGB color to the exterior of your entire home. Point the remote at the floodlights, turn on the lights, pick up your favorite color, brightness, mode (flash/strobe/smooth) for children's birthday, Christmas celebration, Halloween, or wedding party.

IP66 waterproof ensures it works perfectly in rain, sleet and snow, greatly suitable for both indoor and outdoor. Ideal for using at garden, patio, wedding, party, park, stage, landscape, building, yard, street.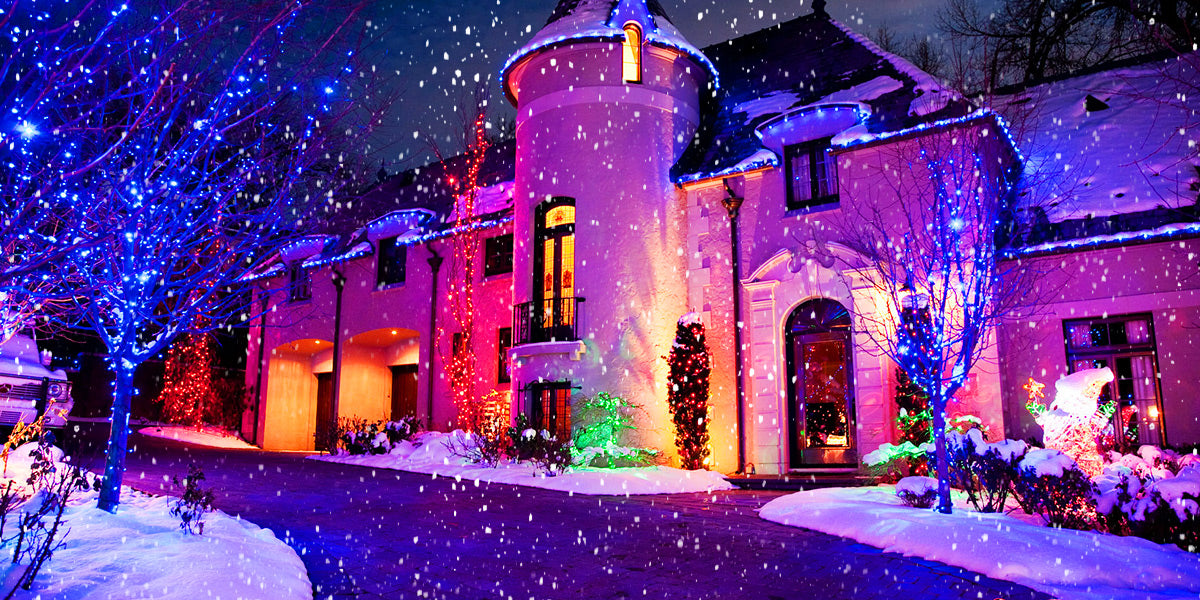 In addition to Christmas decoration lights, our shop also has glow black lights for Halloween parties, LED floodlights for daily lighting, LED Sensor Floodlight to protect family members and other items. If you are interested, you can click on the link below.

UV black lights>>>https://onforuleds.com/collections/uv-light
LED floodlights>>>https://onforuleds.com/collections/daylight-floodlight
LED Sensor Floodlight>>>https://onforuleds.com/collections/led-sensor-floodlight
---