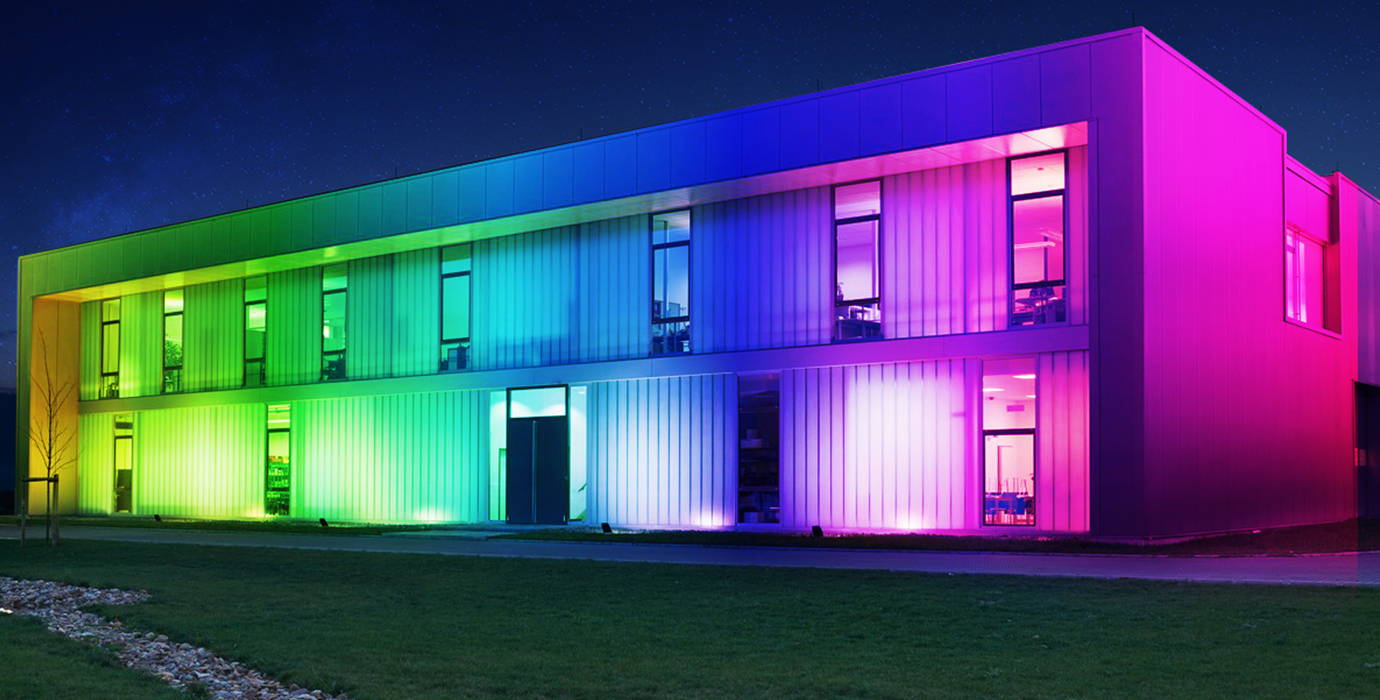 DIY Custom Color & 44 Keys Remote Contol
The RGB LED light provides 3 DIY color settings. With the 44 Keys remote control, you can customize colors by increasing or decreasing the ratio of red, green, and blue to make a dreamy ambience.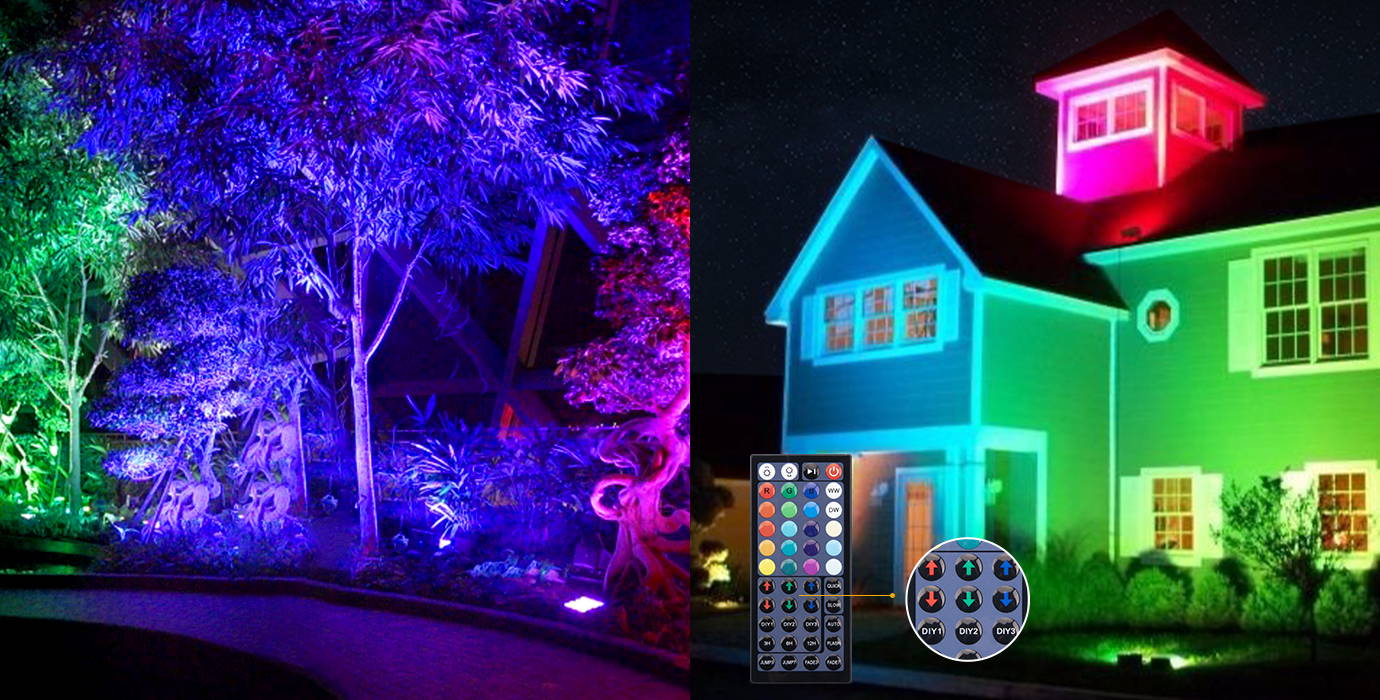 IP66 waterproof ensures LED light works in the rain, sleet, and snow, suitable for both indoors and outdoor. Ideal for use at the garden, patio, wedding, party, park, stage, landscape, building, yard, and street.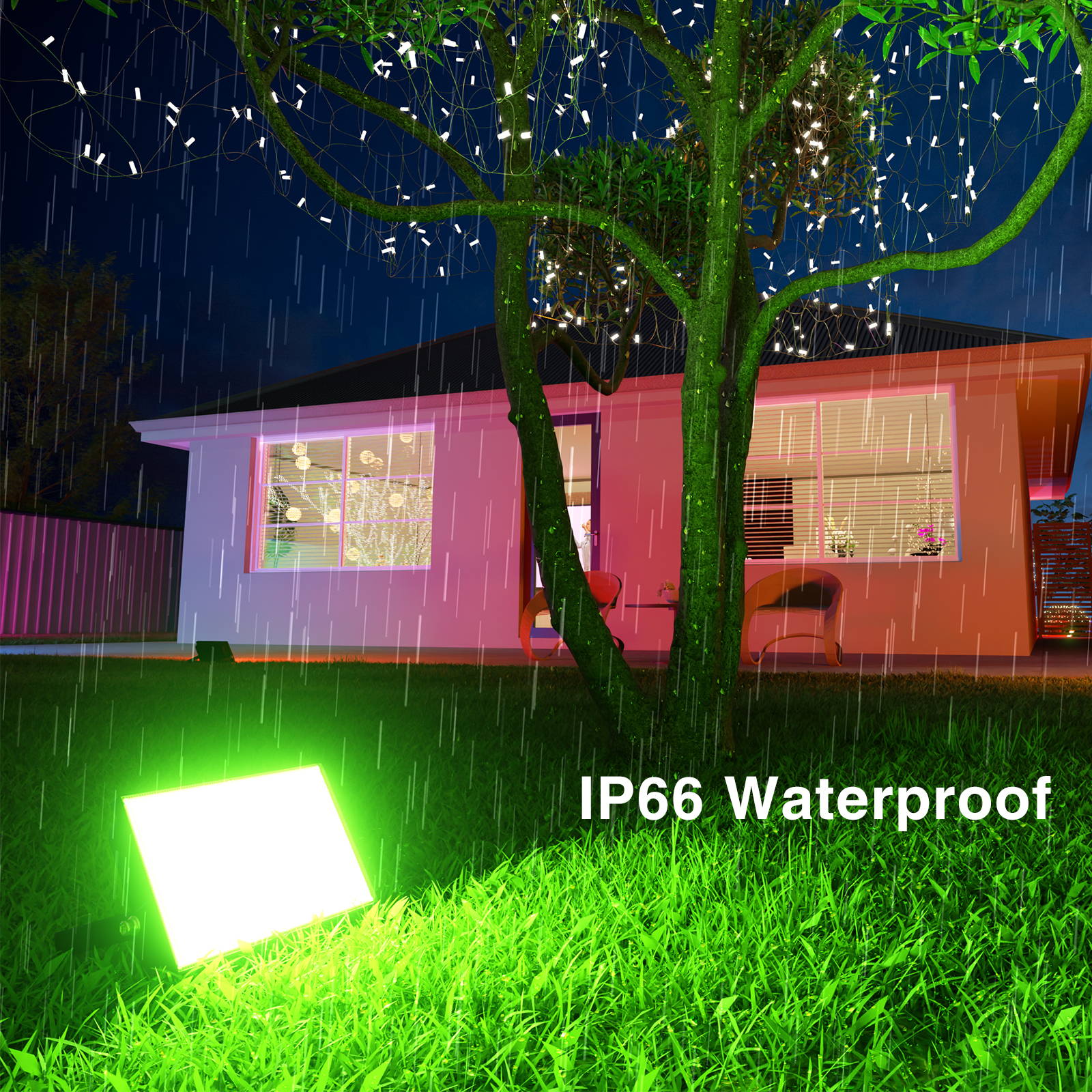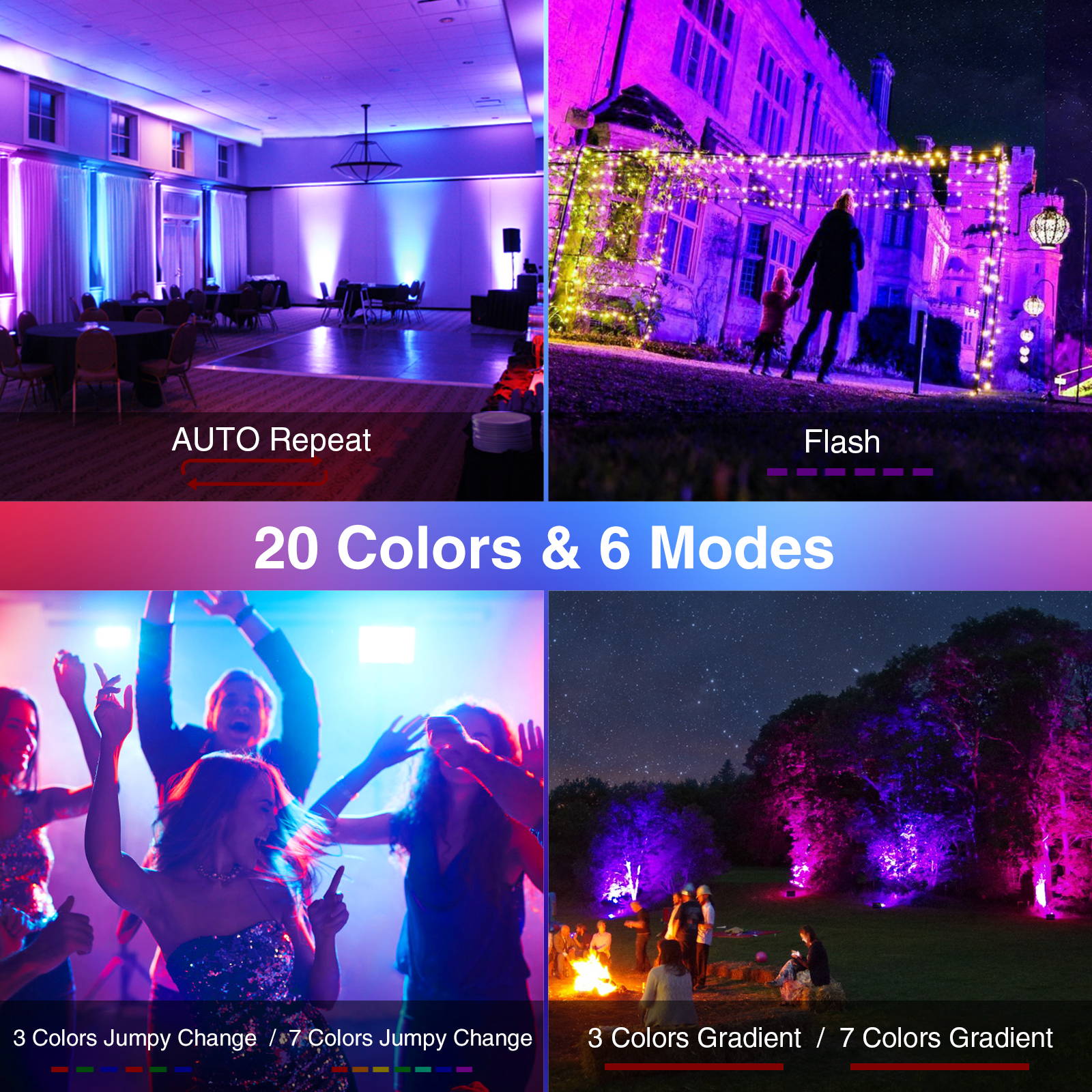 20 Adjustable Colors & 6 Modes
There are 20 colors and 6 color-changing modes for your selection, you can adjust the RGB color, the mode, the brightness, and the speed as you like.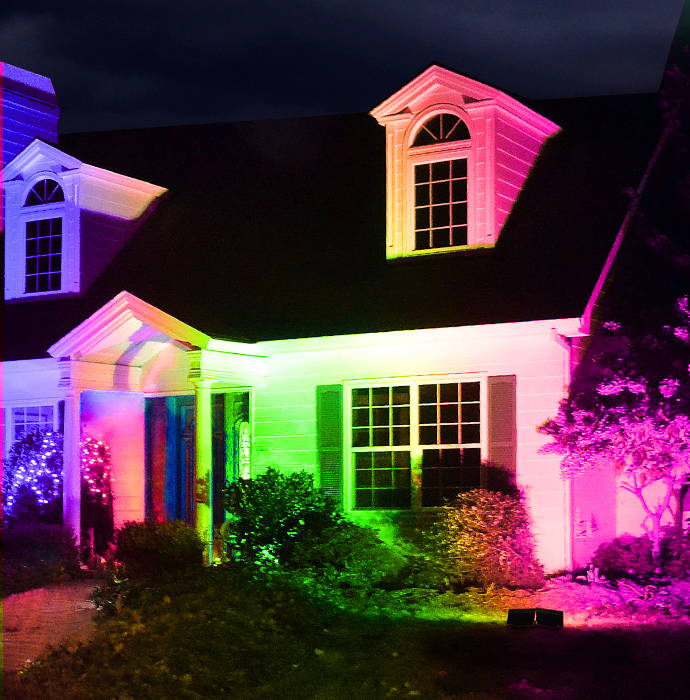 With the timer function, the RGB floodlight allows you to set the working time, as 3/6/12 hours. Besides, if turned on again, it will keep the lights at the last set modes, such as color, brightness, speed and display modes. No need to reset. saving your time.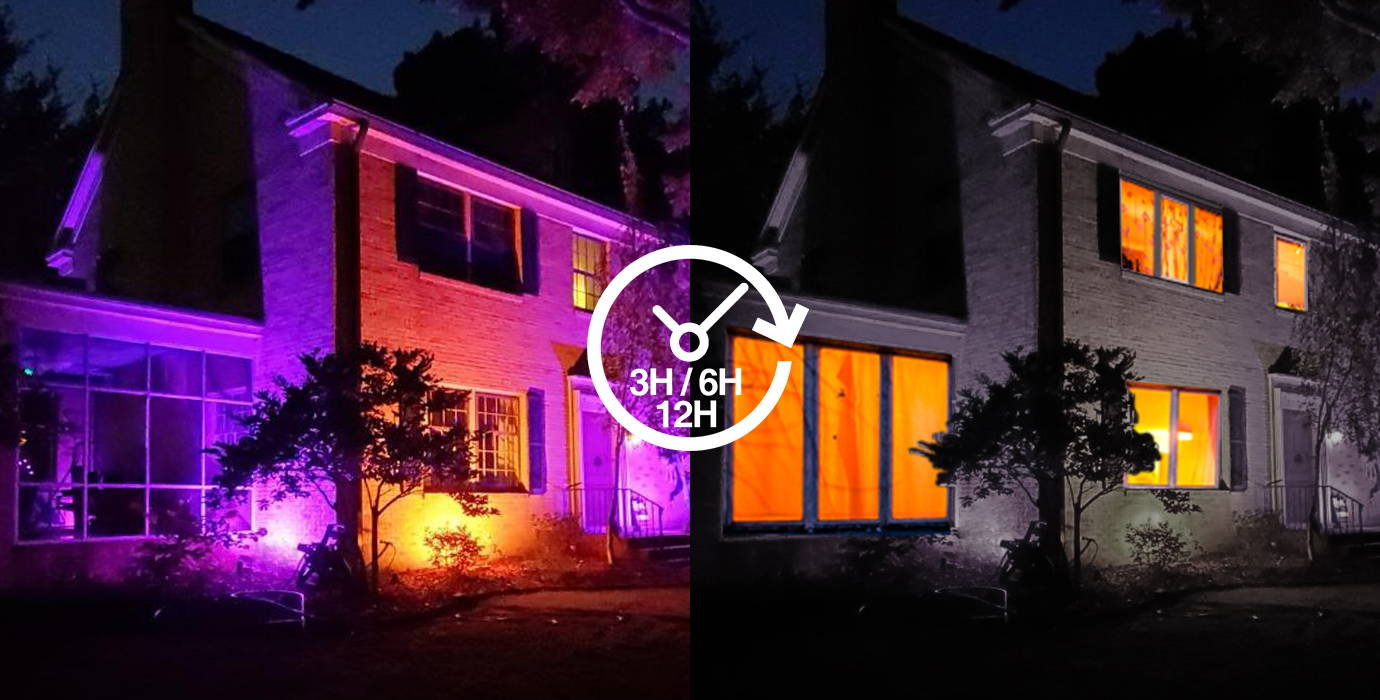 Efficient Cooling & Durable
The efficient cooling design makes lights more durable and reliable. No need for wiring, plug and play.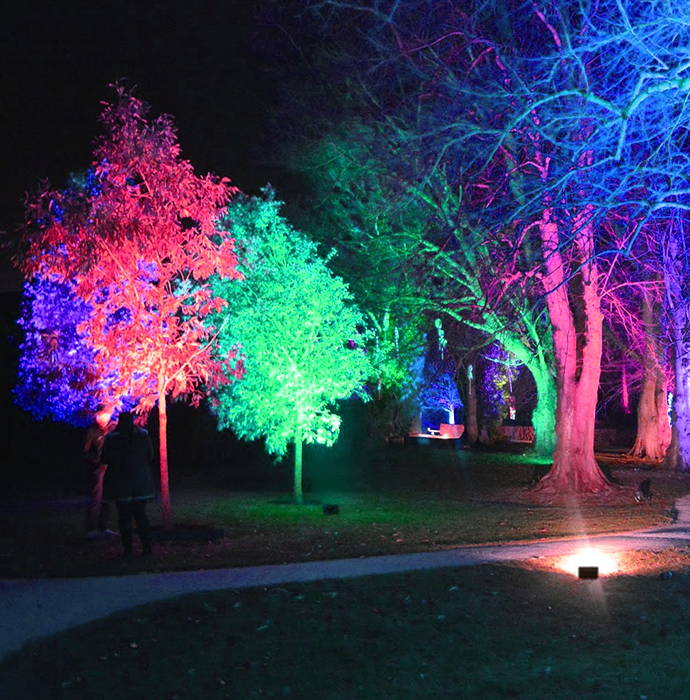 The RGB floodlight supports a 180-degree adjustment angle, therefore, it's easy to install or hang anywhere, such as the ceiling, wall, ground etc.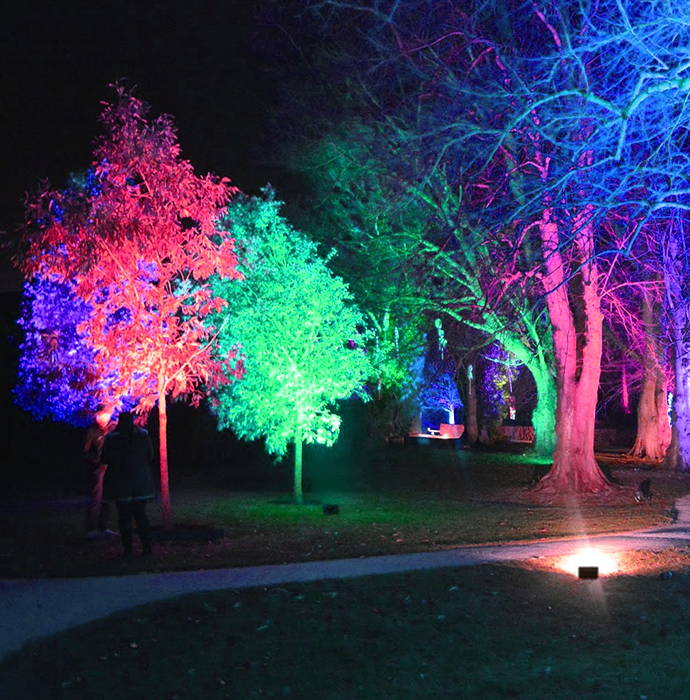 It can be used on many different occasions, no matter indoor or outdoor. You can use this color lights to decorate the garden, yard, park, stage, studio etc. It's perfect for weddings and any celebrations.
9.09 x 5.32 x 1.38 inches
2 X 50W RGB Flood LIghts
2 X Remote Control
1 x User Manua
Frequently Asked Questions
Still have questions? Send us your question by filling out the form below, we will be happy to assist you.
Do these lights put out a lot of heat?
They don't put out a lot of heat, but they need a little space for heat dissipation.
Can you link two lights together and control with one remote?
It couldn't be link together and control by one remote.
If I am trying to light a 40 x 60 wall from 18 feet away. Will these work?
It should be fine. The directional mount helps with angle but you should adjust at install.
Can these be completely submersed underwater for pond lighting?
Our RGB flood lights is IP66 Waterproof , Only IP68 rating can be completely submerged underwater.
Is it possible to embed these lamps in a wall?
Yes, you could mount the led flood lights on the wall.