What is Outdoor Security Light?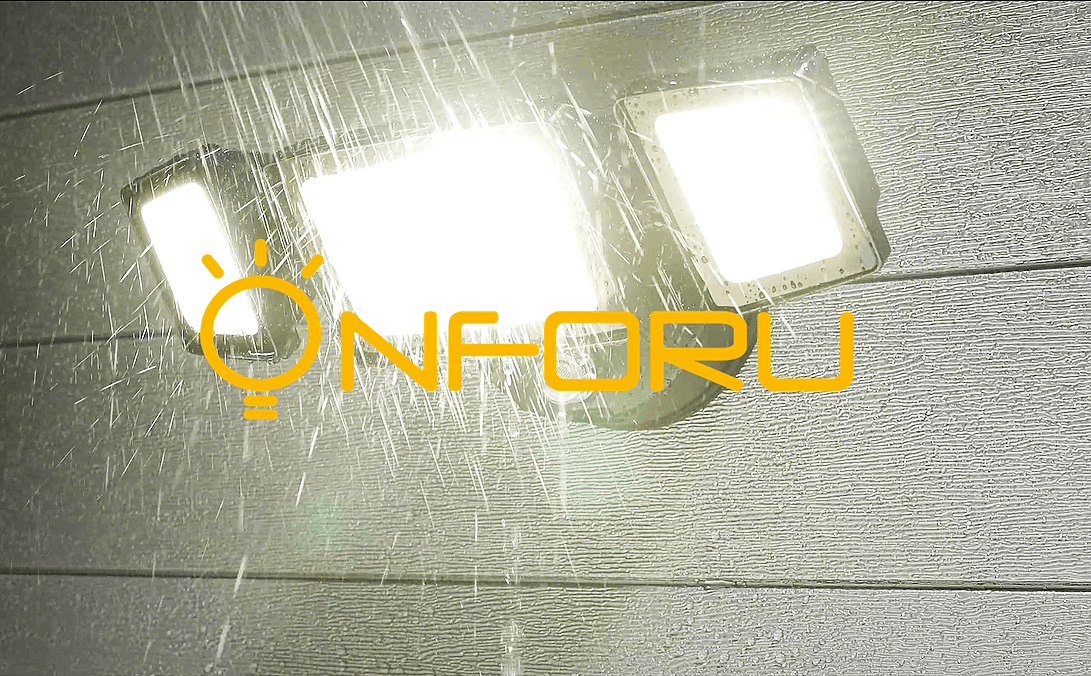 Outdoor security lights, also known as LED floodlights, outdoor security lights are, as the name implies, security lighting fixtures specifically used outdoors to stop or detect intrusions or other criminal activity occurring on the property or grounds, and are used to increase the security of the environment. It is an upgraded version of the ordinary floodlight, its light source can be evenly illuminated in all directions and can be adjusted to illuminate the area at will.
LED security lights can be placed anywhere in the outdoor scene. Examples, hotel facades, square night scenes, garden lighting, indoor decoration, outdoor floodlighting, construction sites, aerial work trucks, art places, factory plants, gymnasiums, golf courses, stores, subway platforms, gas stations, buildings, sculptures, green lighting and other places of lighting decoration.
Outdoor security lighting keeps homes and communities lit. The light from security lights installed outside your home can cover a large area. Installing outdoor security lights is one of the easiest and most effective ways to protect your home and offers the following benefits.
1. Security
A well-lit area can greatly reduce the chances of a break-in. Potential intruders cannot use darkness to hide their activities.
Security lighting is also very effective when working in concert with a surveillance system, as the presence of light improves the chances of positive identification. If something unfortunate does happen, this gives the homeowner a better sense of control.
In addition to acting as a deterrent, outdoor security light can simply provide homeowners with a sense of security and overall peace of mind. Having a well-lit exterior means that people will be more comfortable walking outside after dark.
Potentially painful accidents, such as tripping over an unseen object hidden in the dark, are much less likely due to the presence of outdoor lighting.
2. Long life
Security lights, especially LED type lights, can last a long time. They don't need to be replaced as often, so you can save money in the long run. The reliability of today's outdoor lights means you can rest easy and not have to think about replacing or maintaining them anytime soon. Traditional bulbs, on the other hand, have a limited life span and need to be replaced, requiring more time and cost investment.
3. Energy saving
The low voltage of LED lighting saves a lot of energy compared to other types of bulbs. LEDs operate at a much lower voltage, which not only uses less energy and reduces your energy bills, but also has a much lower risk of catching fire. Using LED outdoor security lights will keep the exterior of your home illuminated while requiring little to no additional energy.
4. Insurance 
Homeowners can take a variety of steps to help lower their homeowner's insurance premiums, including installing outdoor security lights. Since well-lit homes are statistically less likely to be burglarized or vandalized, this can mean lower insurance premiums.
5. Preventing Accidents
Dark nights can make it difficult for guests to get around outside the house and can lead to completely avoidable accidents, such as someone tripping over an uncoiled hose. Installing outdoor security lighting can help ensure that any welcome visitor can reach the front door without falling or tripping, regardless of the season or weather.
6. Adapt to most bad weather
Many fixtures can withstand humidity, but others offer a higher degree of weatherproofing. Whether it's dry, raining or snowing, cold or hot, these work just fine. They work well in any weather in any season.
More Resources
Video Resources
---
1 comment
---
---