Barn Lights for Security and Style: Enhancing Your Outdoor Space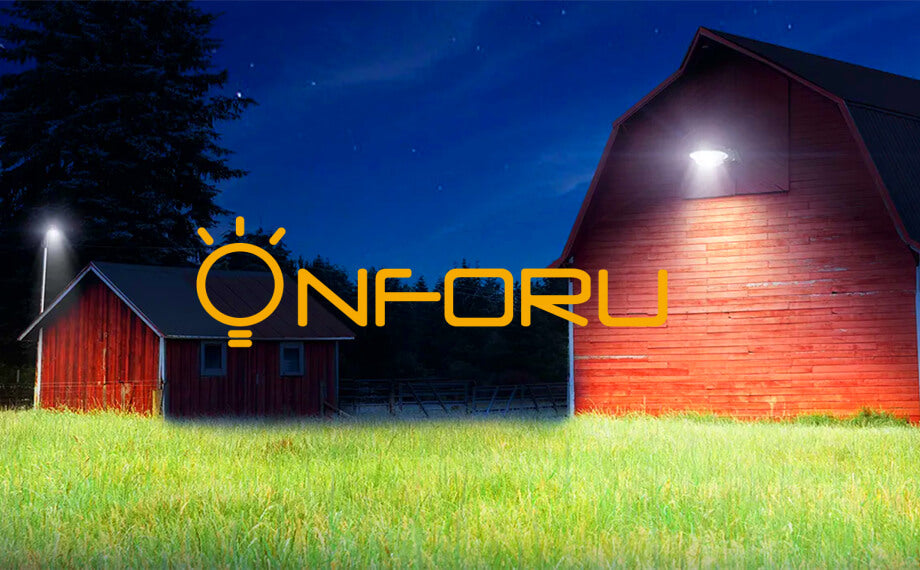 What is LED Barn Light?
LED barn light is an efficient, environmentally friendly, economical and practical lighting device, which is called barn light because it is commonly used in outdoor places, however, it can be used in places such as farms, warehouses, garages, parking lots, parking lots, docks, etc.
Compared with traditional lamps, LED barn lights are popular because of their longer service life, energy efficiency, higher brightness and more stable light. LED barn lights can also be called LED area lights or security lights.
What are the common use scenarios of LED barn lights?
The common use scenarios of LED barn lights are very wide.
Outdoor barn lights are usually used for farm or ranch lighting to ensure that livestock gets enough light at night.
Exterior barn lights are widely used for lighting in warehouses, parking lots, docks and other places.
LED barn light fixtures are commonly used in gas stations, billboards and other outdoor places.
At the same time, due to the good lighting effect of LED barn lights, they are also often used for outdoor activities, camping and other places of lighting. For example, installing LED barn lights in campgrounds can ensure that you can still enjoy good lighting effects at night and increase the fun of camping. It can also be used in street lighting to increase the safety of travel.
What conditions should a qualified barn light have?
For the purchase of LED barn lights, qualified barn lights should have the following conditions:
High luminous efficiency: the use of high-efficiency LED light source, so that energy can be better used, so that the brightness of the lamps and lanterns more bright.
Long life: the use of high-quality materials, with a longer service life, reducing the cost of maintenance and replacement.
High protection level: the protection level should be high, able to cope with a variety of adverse weather conditions, to ensure stable and reliable lighting effect.
Good heat dissipation: the use of reasonable heat dissipation design, reduce the temperature of the lamps and lanterns to extend the service life of the LED light source.
Power saving and energy saving: LED barn lights usually use LED light source, which has the advantages of low energy consumption and high efficiency, which can help users reduce energy consumption and electricity expenses.
Features of Onforu LED Barn Light GC01 
Onforu 60W Led barn light
will automatically turn on at night and stay off during the daytime. A
lso has a timer function, you can set the working time to 2/4/6/8/12H. The IP65 waterproof design can be used safely in outdoor environments and is suitable for use in the temperature range of -4+104F. Perfect for backyards, barns, farms, parking lots, garages and alleys. 
Cusomer Rating
Easy to install 🌕🌕🌕🌕🌖4.9
Energy efficiency 🌕🌕🌕🌕🌖4.8
Brightness 🌕🌕🌕🌕🌖4.8
Dusk to Dawn 🌕🌕🌕🌕🌖4.8
Waterproof 🌕🌕🌕🌕🌖4.7
Choosing the right LED barn light can not only meet the outdoor lighting needs, but also reduce energy costs, improve the lighting effect and ensure work safety.
More Resources
---