Onforu Summer Sale - Up to 50% off Super Hot LED Lights⛱️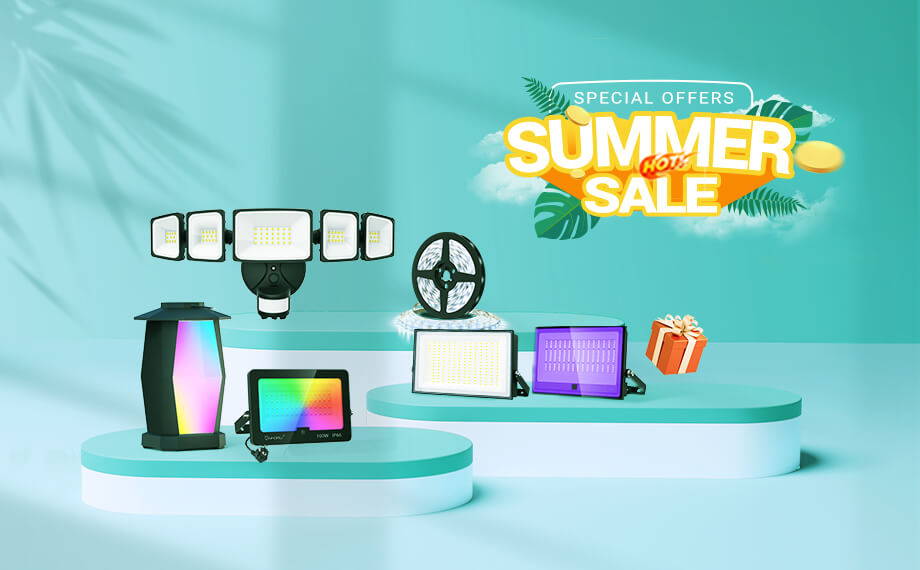 Summer is hot, Onforu's official website is offering a summer sale!
We've got some of the best deals for you this summer. The products include several hot series, including RGB Lights, Bluetooth Speaker, Light Strips, Security Lights, Black Lights and so on, with discounts of up to50%. What's more, there are more than 💡20+ products with additional 10%-20% discounts🥰. The event lasts from ⏰August 9 to August 23, so miss it and wait another year! Place your order for a second surprise, with fast order processing and ✈️3-day delivery within the U.S. to bring more color to your summer life!
Make the most of your home lighting and entertaining experience. Light up your life and have fun this summer with Onforu's lighting products!
Best Pick at Onforu Summer Sale🏝️
🌈 RGB Light Series: Colorful, creating a romantic and warm atmosphere. Multiple light modes and brightness can be adjusted, bringing a colorful visual feast. Pair it with the cool breeze at night, host a family party, and instantly light up your summer days.
🎵 Bluetooth Light Speakers: Listen to music and enjoy lighting, perfect combination of music and lighting charm. High-quality audio, intoxicating lights, enjoy an unrivaled audio-visual feast. A must-have for summer parties!
🌟 Strip Light Series: Flexible and versatile, create a personalized space. Flexible form design, DIY decoration of your home as you wish. Dress up your home comfortably and stylishly this summer!
🔦 Security Lights: Night security guards, to protect the peace of home. High brightness, sensitive sensing, so you can enjoy the summer night with peace of mind.
🕶 Black Light: Dazzling colorful world under the mysterious night. The perfect combination of black light and glow-in-the-dark decoration takes you into the illusionary dream world, creating a unique summer style.
🛒 On the Onforu website, you can enjoy the summer feast in just a few simple steps. Best of all, many products will be up to 50% off during the event, and there are more than 20+ products with an additional 10%-20% off. If you miss this summer sale, you'll be waiting another year!
🚀 Onforu promises that if you place your order on a business day (Monday through Friday), we will process the order and ship it out in the US within 24 hours, and you will receive your package in as little as 3 days. To make your summer brighter, we do our best to provide the best service.
Hurry to Onforu website to celebrate this summer and light up your world!