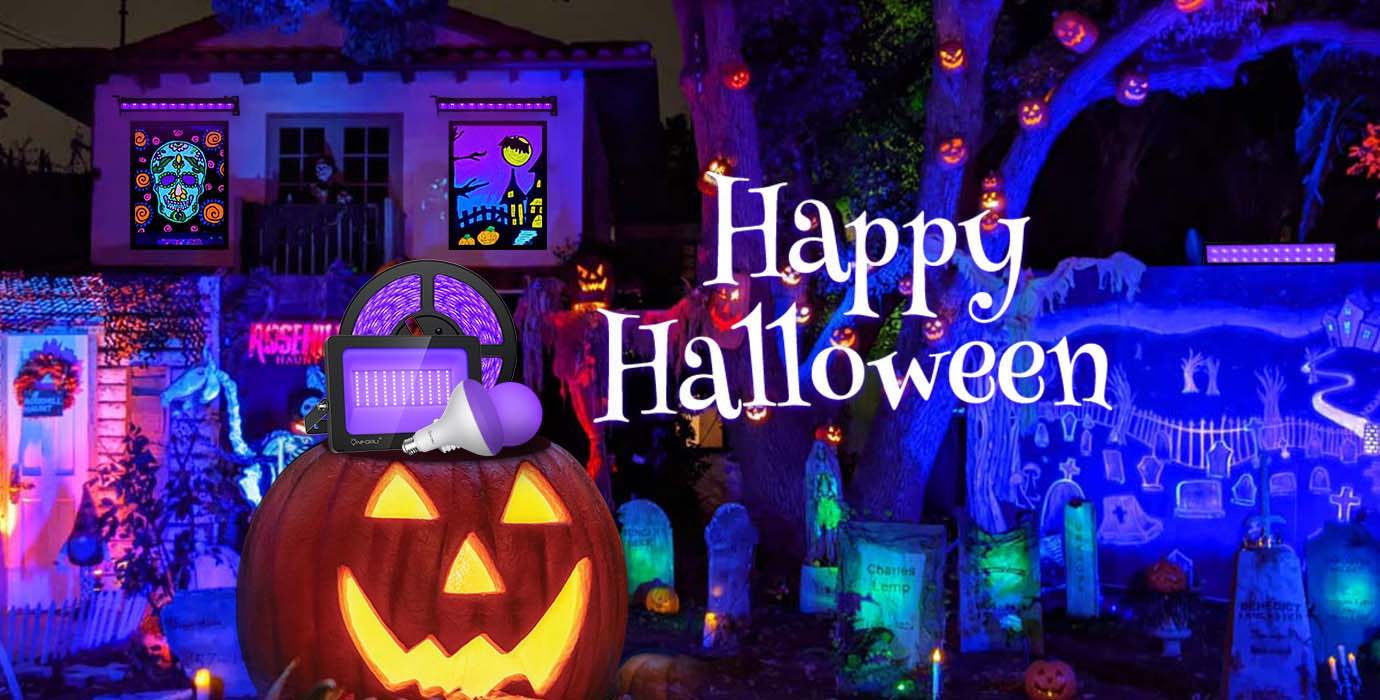 Powerful Blacklight Bulbs
Equid with 18 high-quality LEDs and a 270-degree wide beam angle, this black light bulb can cast bright and wonderful light on neon glow objects, creating an impressive atmosphere.It is also a great fishing black light.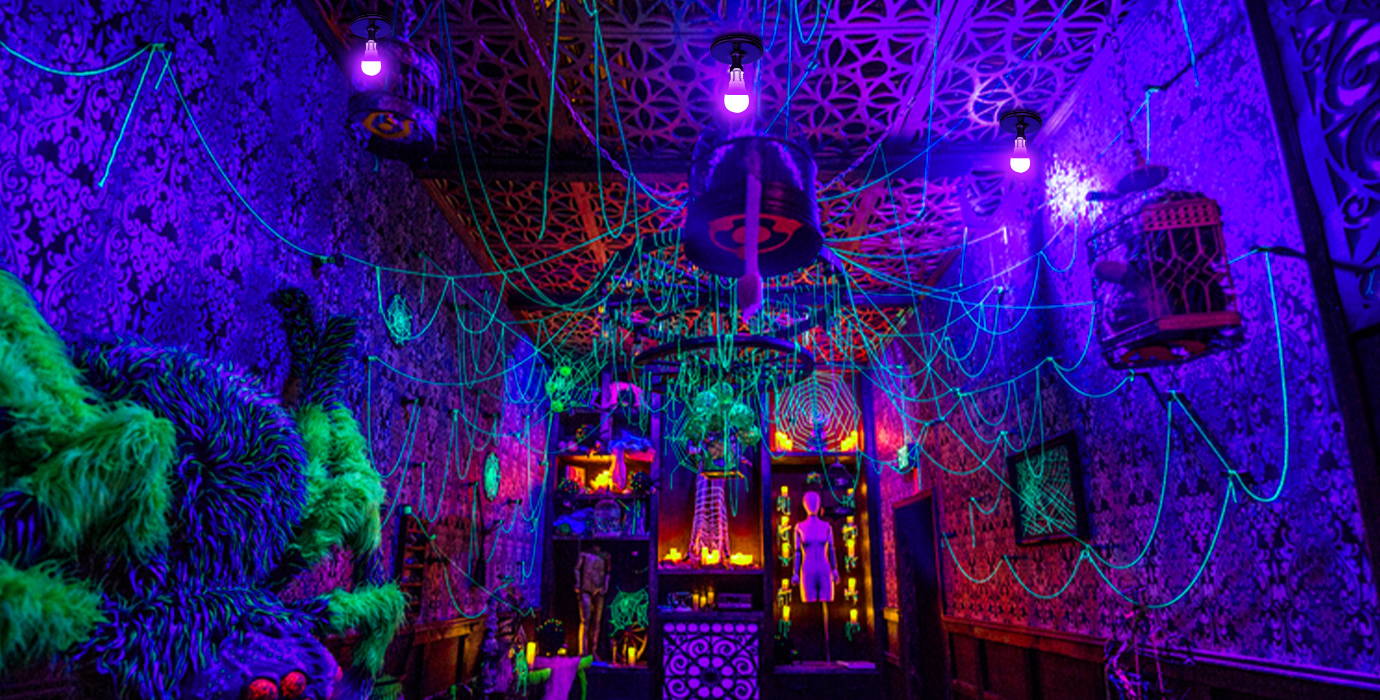 Ideal for illuminating most reactive pigments, paints, and dyes with black light. Especially with neon-colored objects, the fluorescent black light bulb works super cool for body paint and other visible fluorescent materials.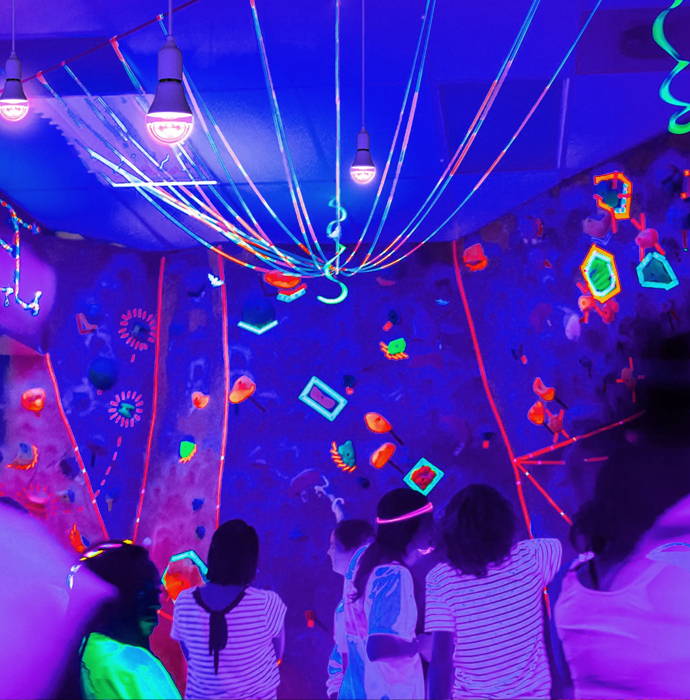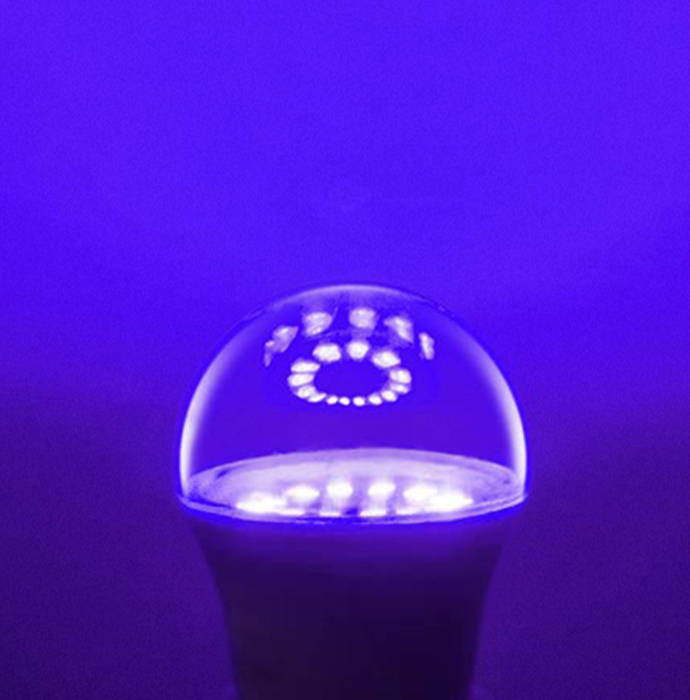 With 385-400nm wavelength, this reactive black light LED fixture is a safe and healthy level, which can be used in the kid's room and is not harmful to the health. High-quality LED lamp beads, high-efficiency luminescence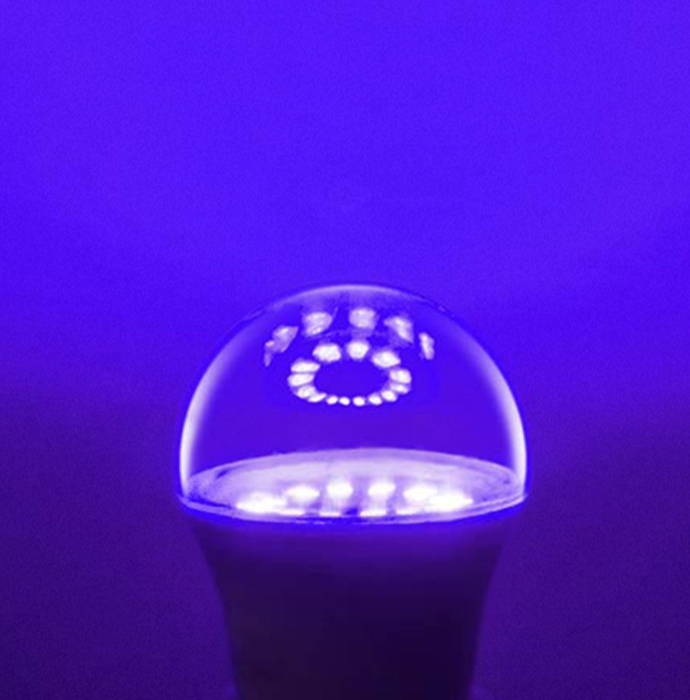 Just screw in these black light bulbs into the medium base and then you can start your glow-in-the-dark party!
Note When the light is not powered on, the lampshade itself is transparent, and the purple effect of the picture is the effect after power on.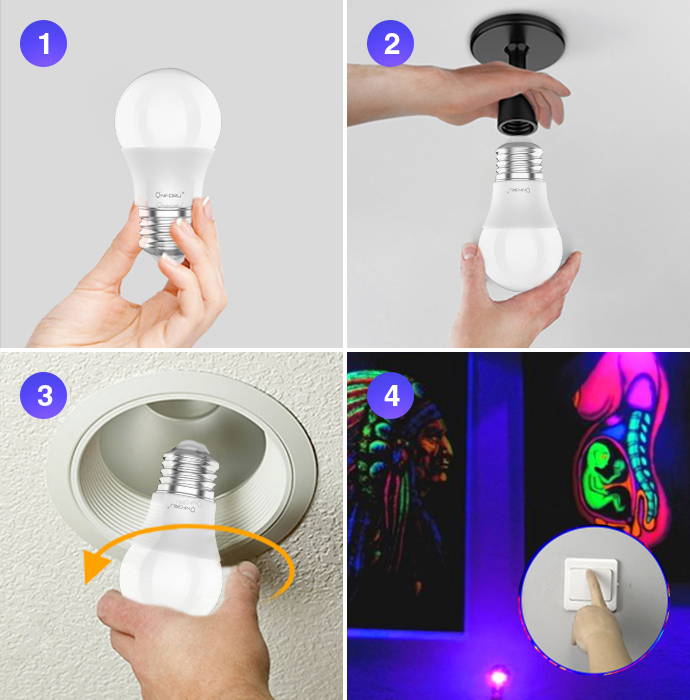 These decorative bulbs can be used for fishing, body painting, Blacklight Party, fluorescent posters, Glow in The Dark, neon glow party, or just decorating your home, perfect for Halloween, club, aquarium, bar, etc.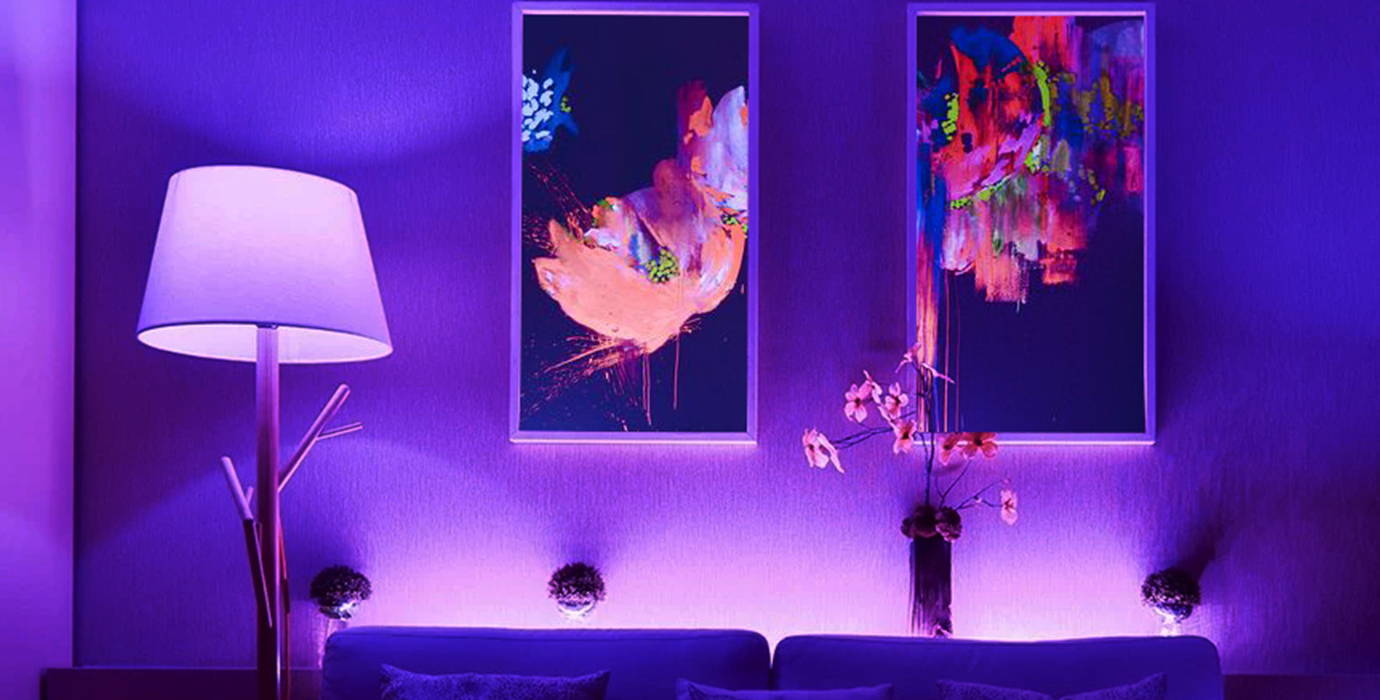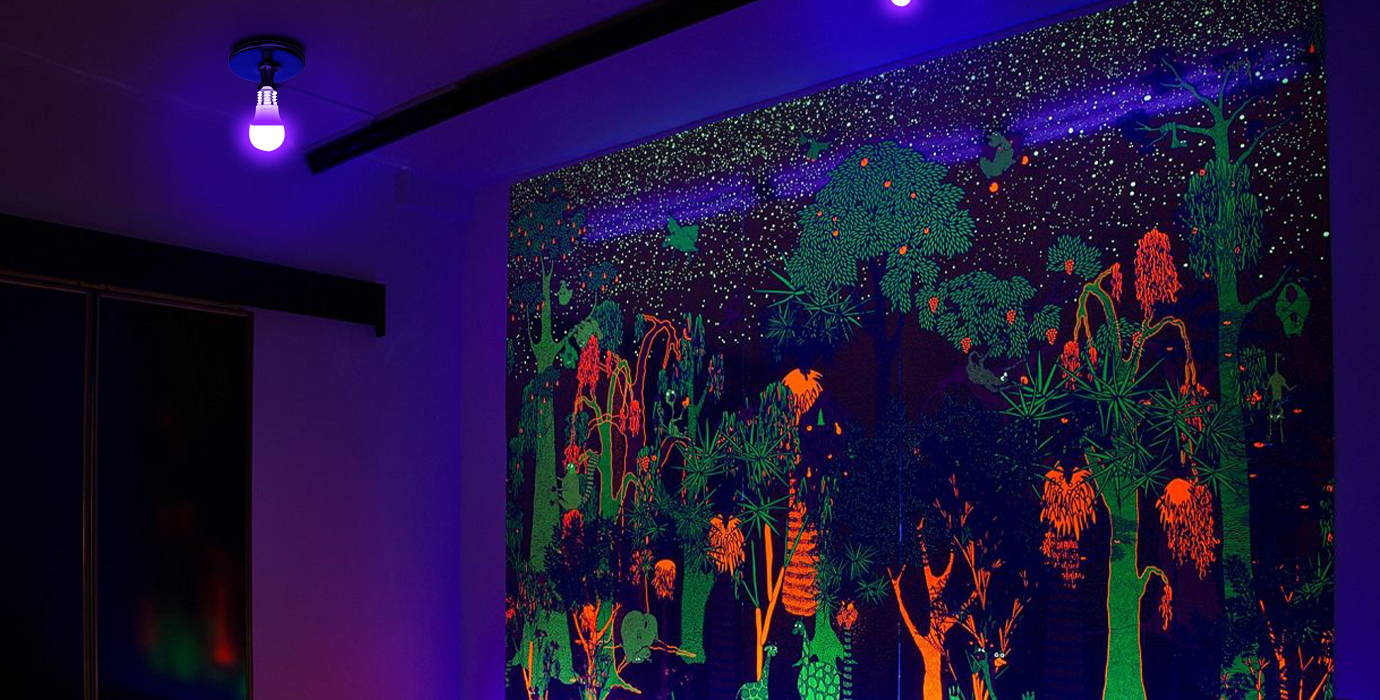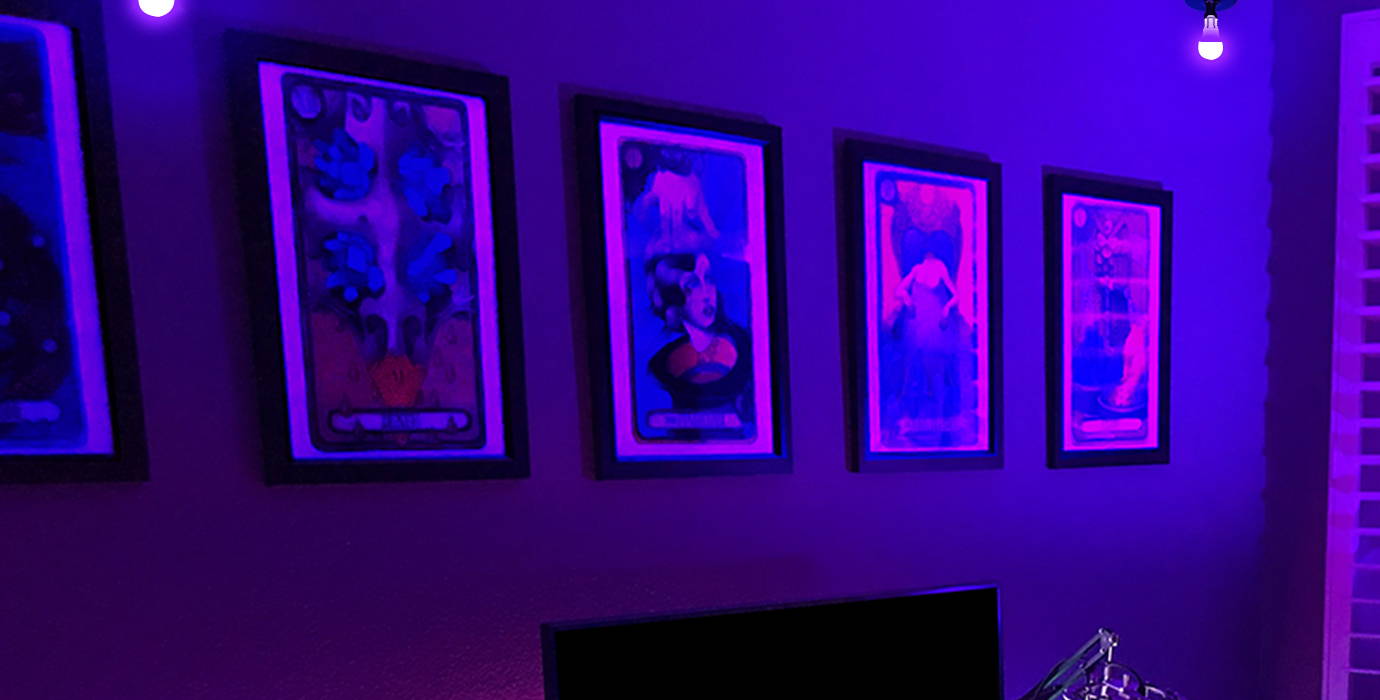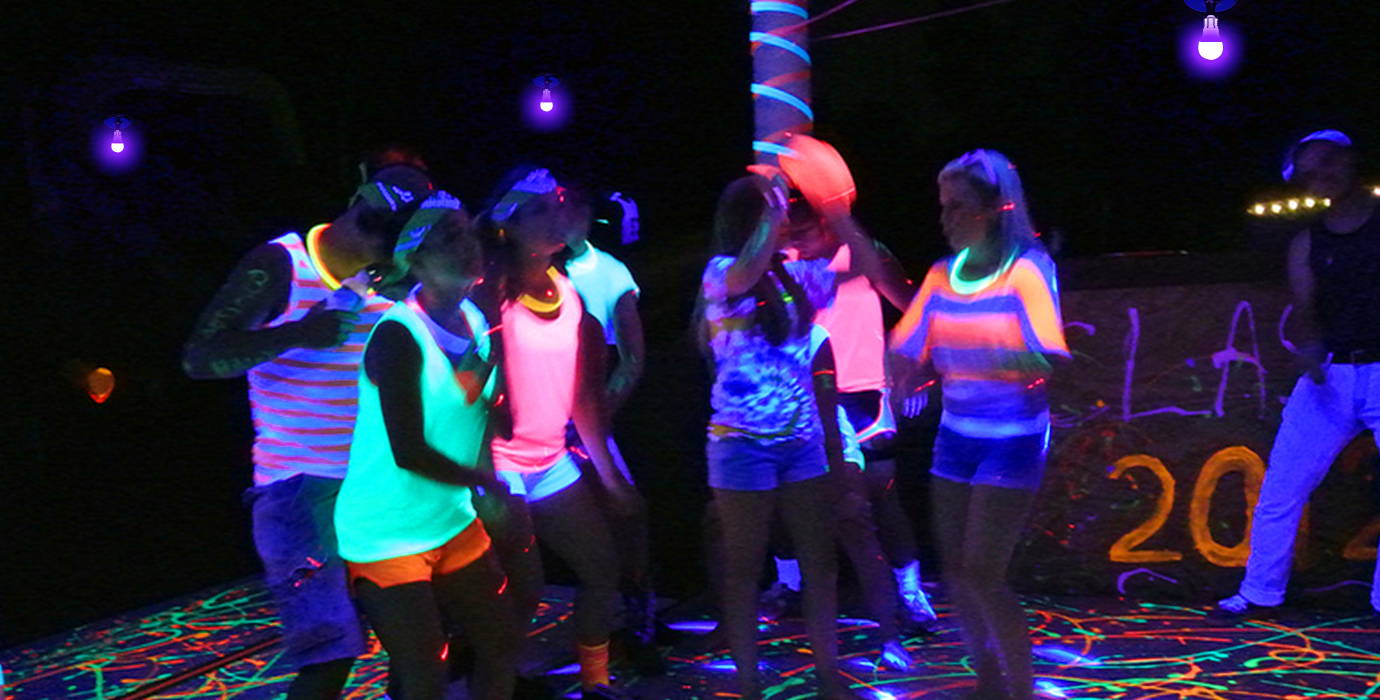 2.76 x 2.76 x 5.20 inches
Frequently Asked Questions
Still have questions? Send us your question by filling out the form below, we will be happy to assist you.
Do these bulbs work outside?
This black light bulb is non-waterproof, it can't be used outside.
The wavelength of the bulb is 385-400nm which is at UVA level and it's safe for eyes and skin and harmless for humans.
Can this bulb be used with a dimmer switch?
No, it does not dimmable.
Can this be use for nail drying?
No, this UV bulb can not be used for nail drying.
What is the input voltage?