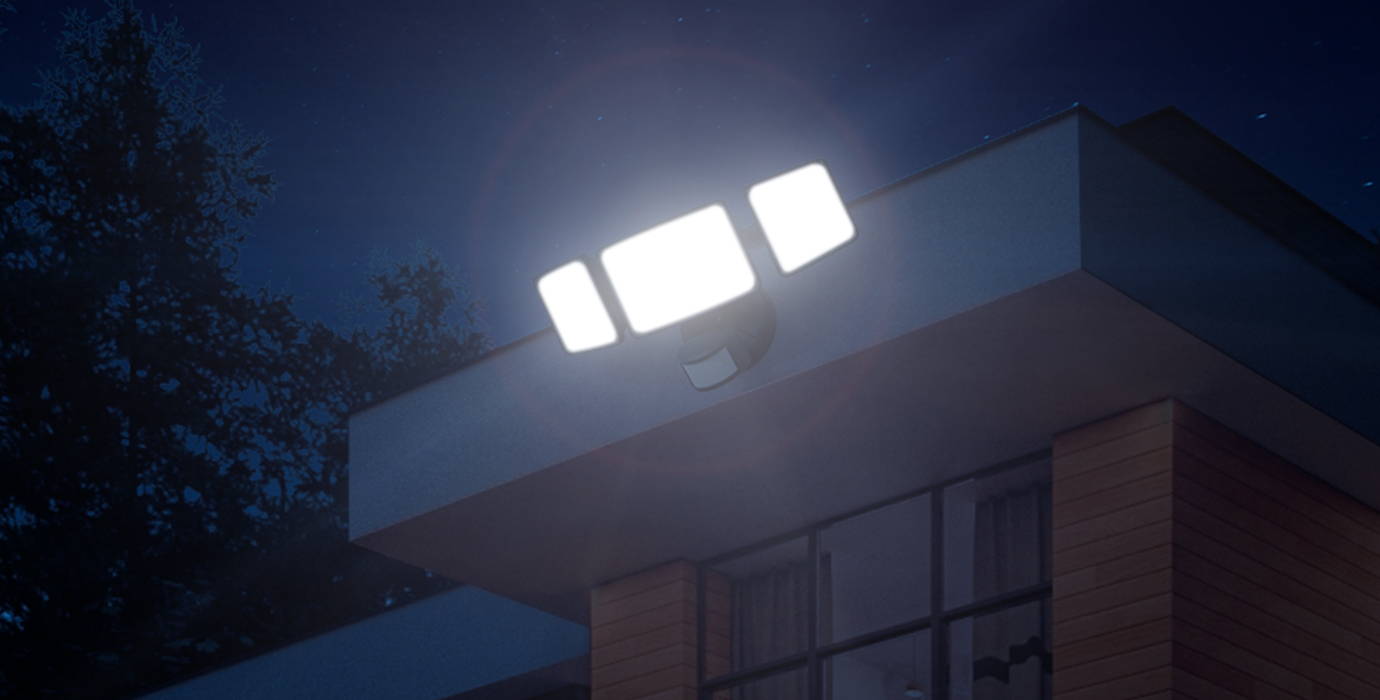 3-in-1 Working Mode Flood Light
Our 100W flood light powered by 154 units of LEDs, which produce up to 9000lm high brightness output. It's great for added security for your home. Owning this outdoor flood light is equivalent to owning a motion sensor light(Turn on at night after motion detected), a dusk to dawn light(Auto turns on at dusk and turns off at dawn) and a light controlled by ON/OFF switch, works like a normal light. You can custom the light via a remote controller as your requirement.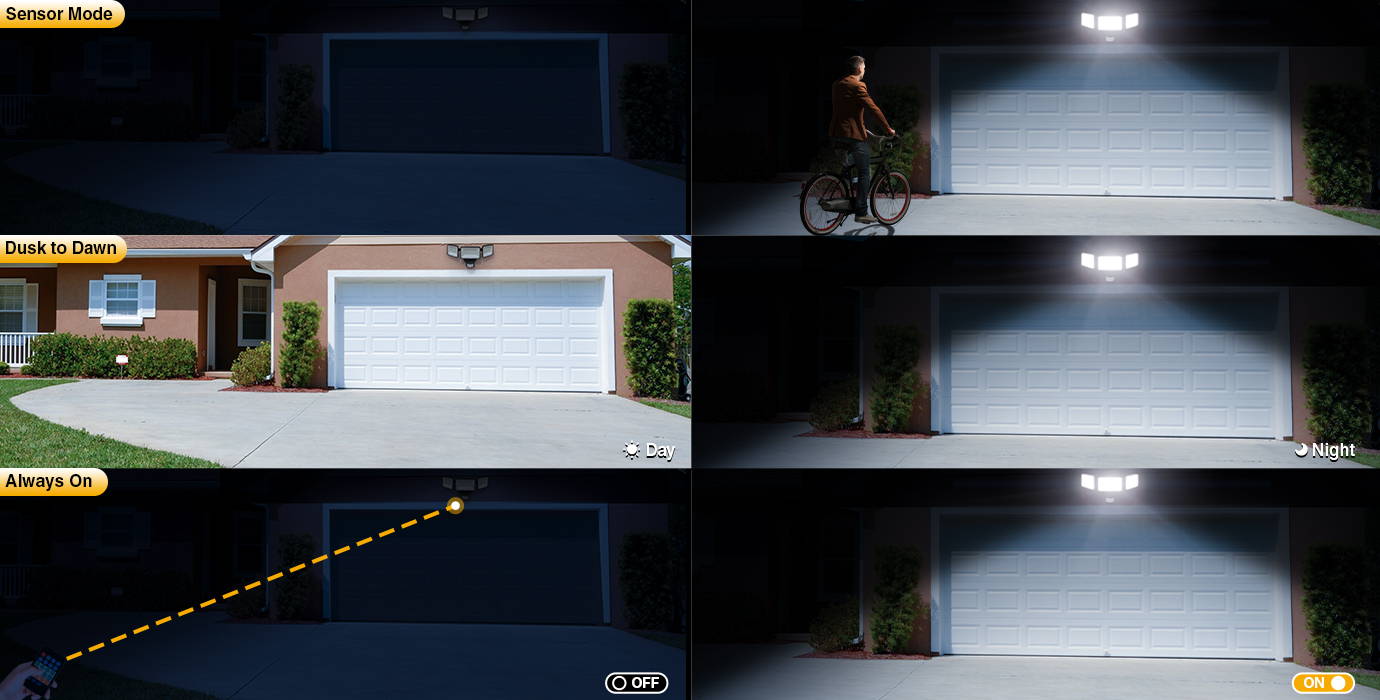 Multi-light Connection Sharing
This motion detection light is equipped with the latest networking function, which means you can pair a bunch of lights together and when one light is triggered, others will light on at the same time.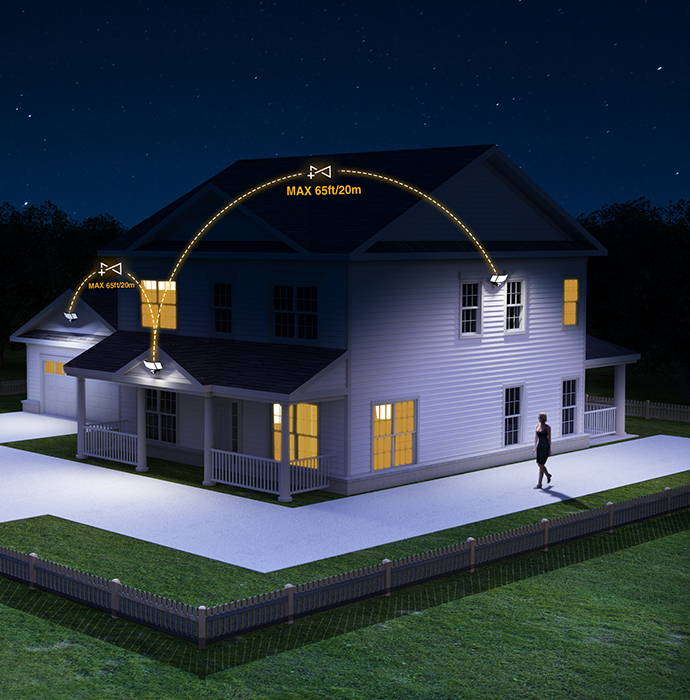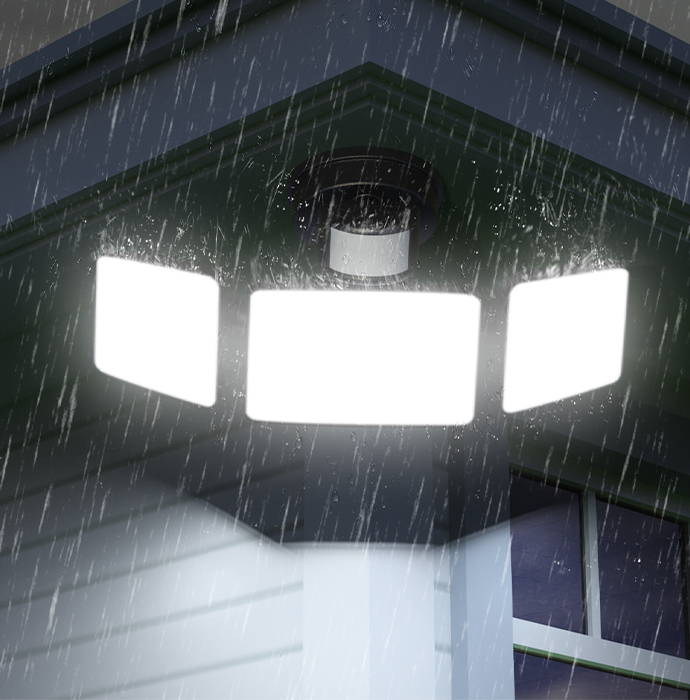 IP65 waterproof and dust-proof rating ensures that your outdoor security light fixture won't be damaged in the rain, sleet or snow weather.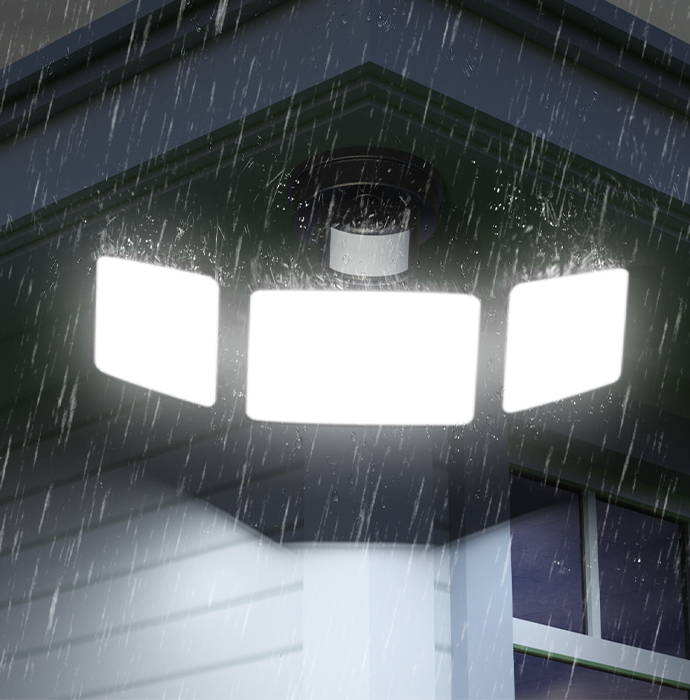 Timer Function & Remote Control
Wave goodbye to moving the ladder repeatedly with the Onforu LED remote controlled security light. All settings of the light can be completed via the controller. It will be a great convenience in your daily use of lights. You can set your specific time schedule, it can work as an ordinary led flood light or motion sensor flood light in different periods according to your settings. It also allows you to set the working time, as 2/4/8 hours.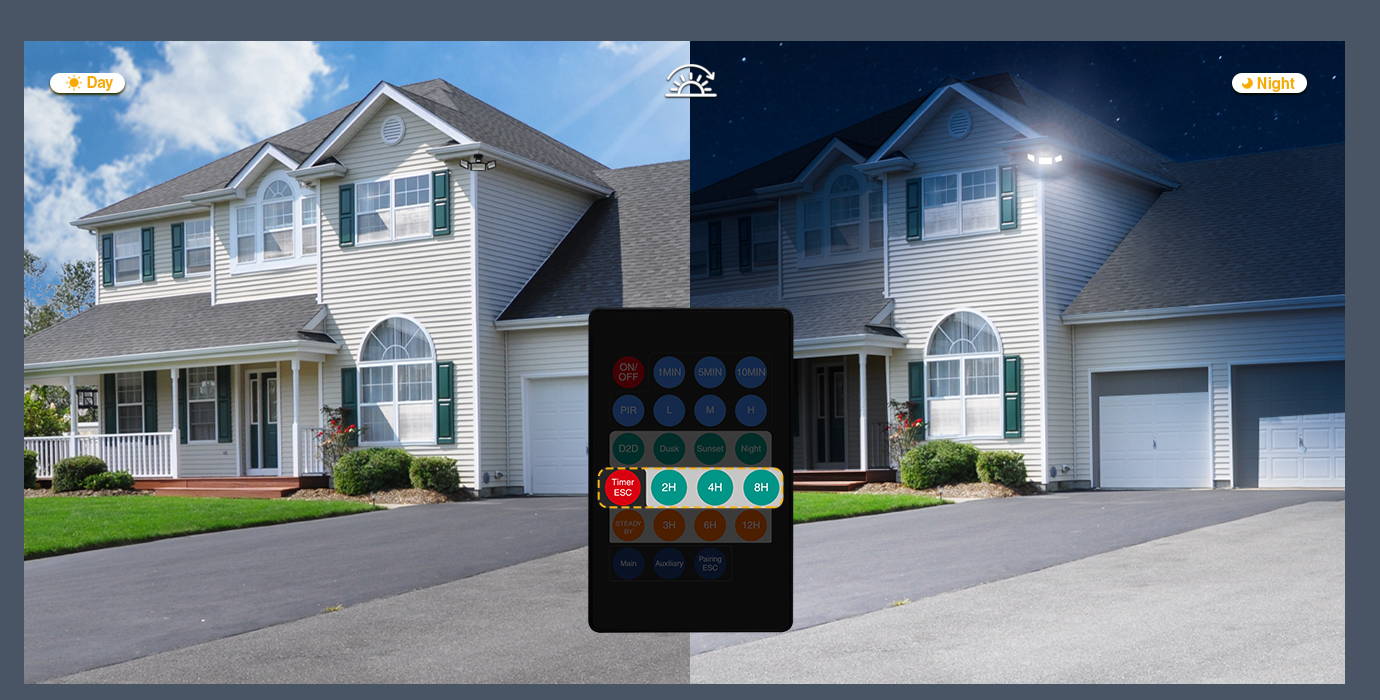 With the rotation of three individual positioning lights and motion sensor, you can easily brighten up the area where you want and the total lighting area up to 1230sq.ft. Trust us, you will love the all adjustable sensor light.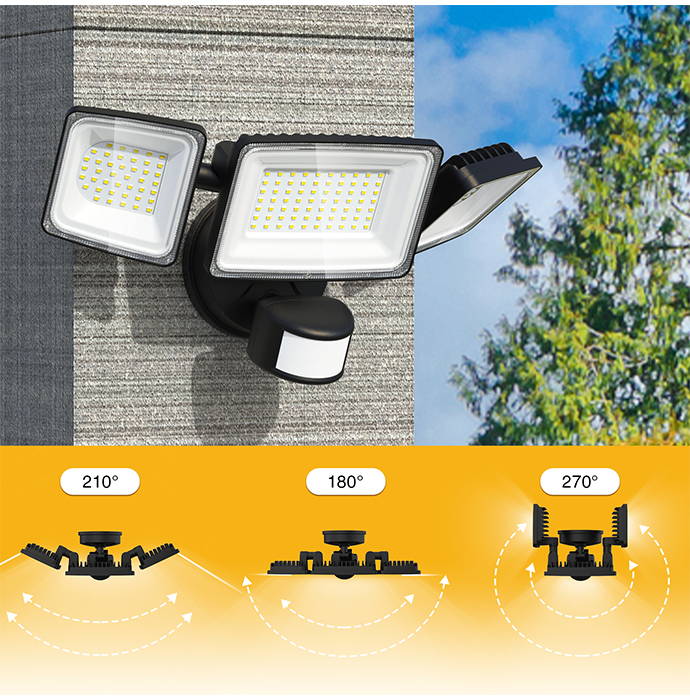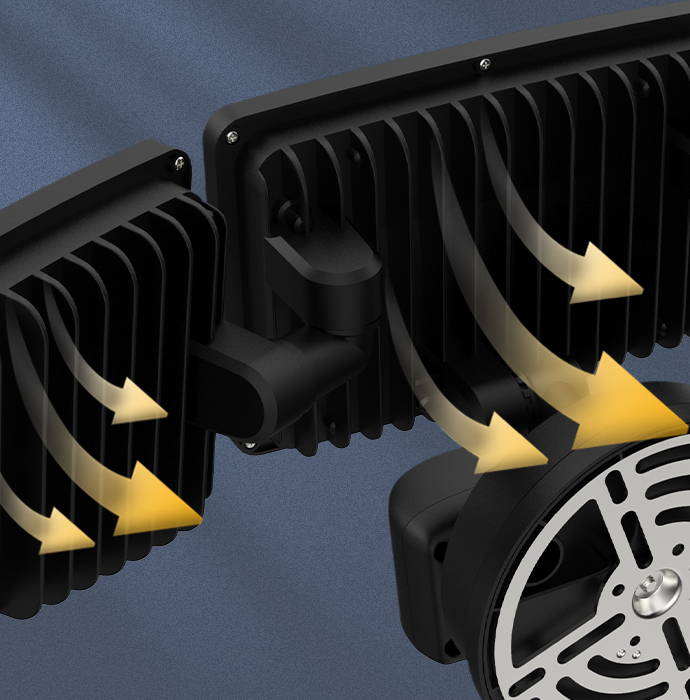 Made of durable aluminum, it has excellent heat dissipation, which is more sturdy, ensuring this outdoor led floodlight is safe to use and longer lifespan.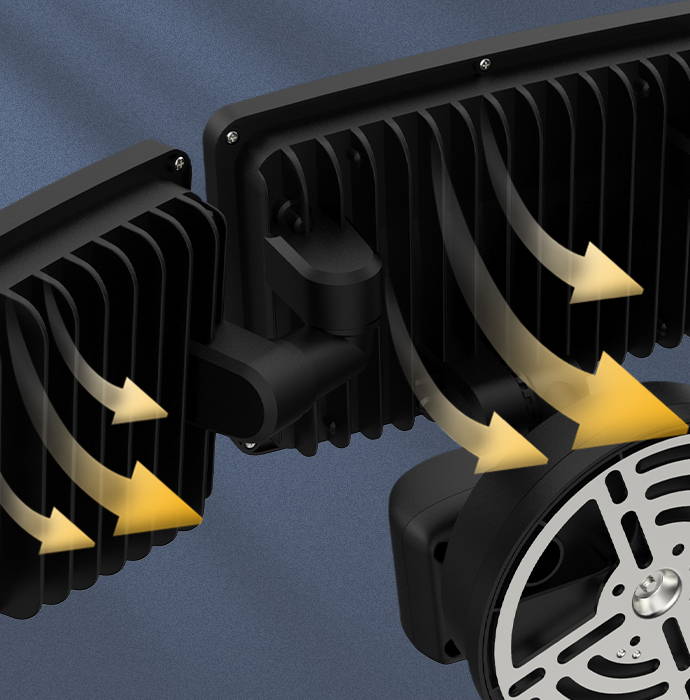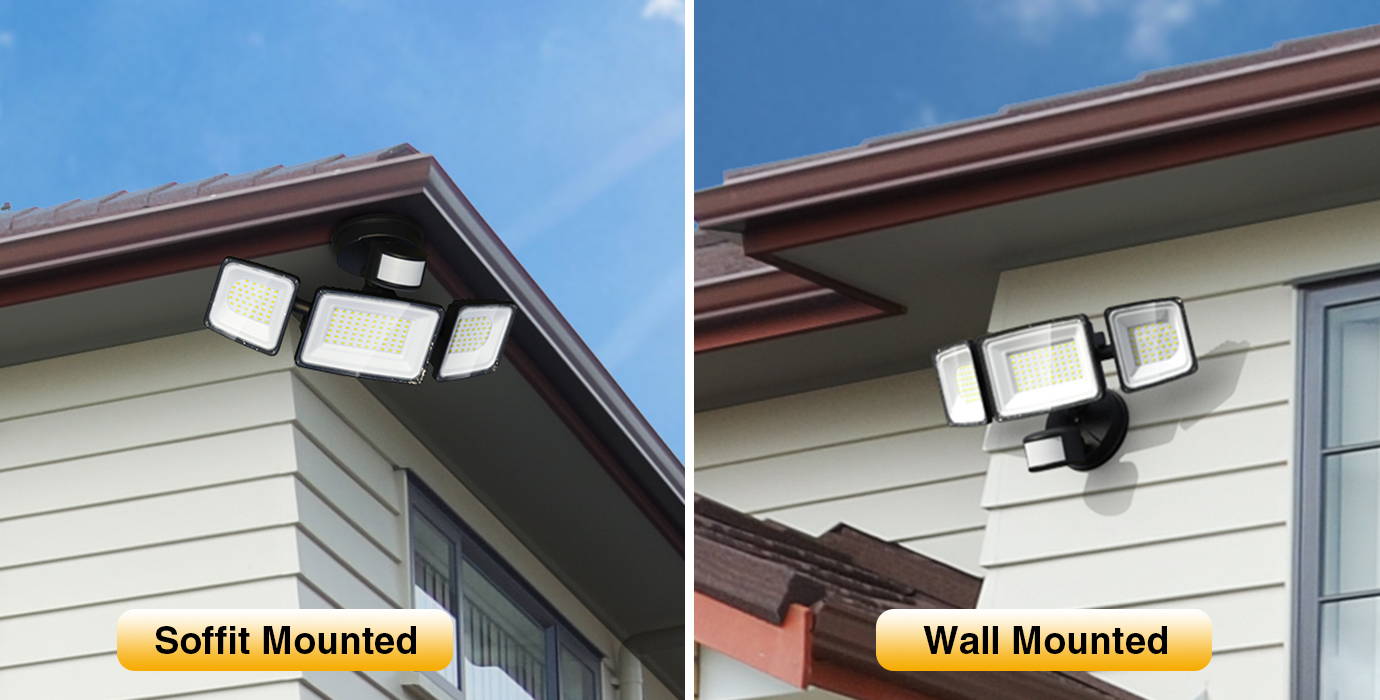 This flood light perfect for doorway, garage, porch, stairs, garden, entryways, workshops, yards, and more!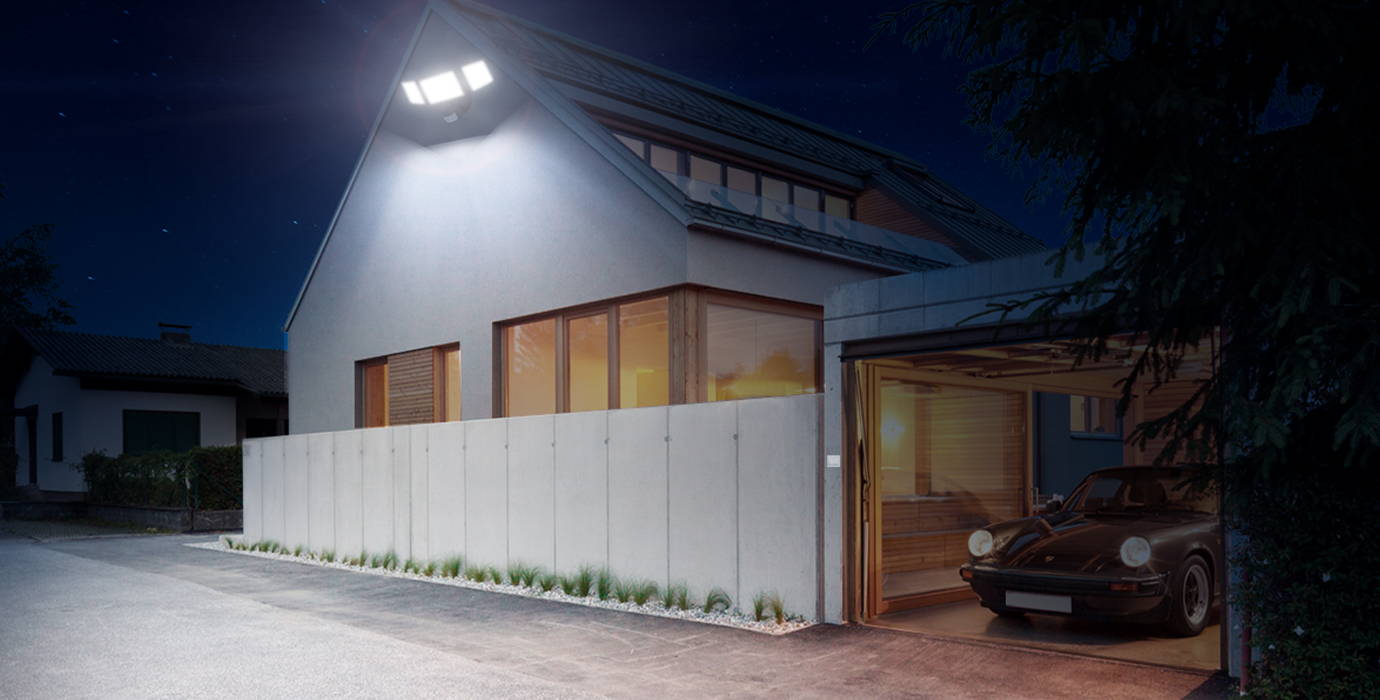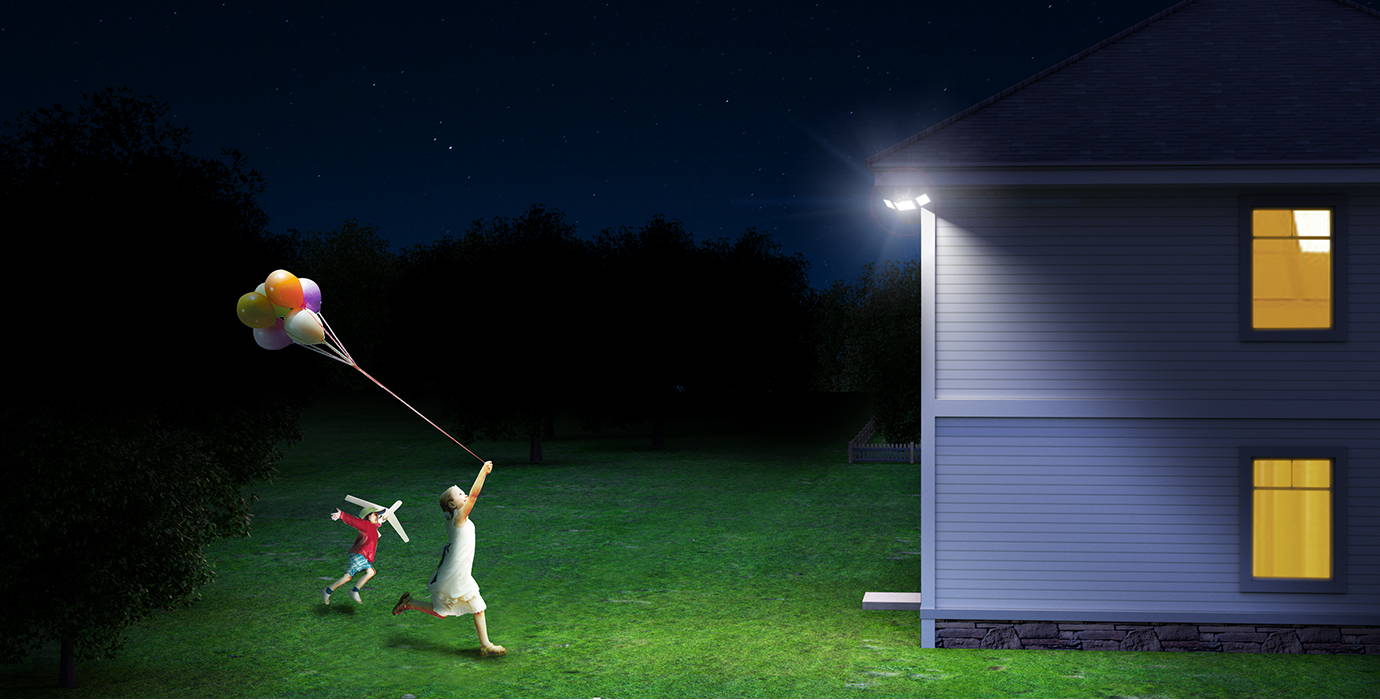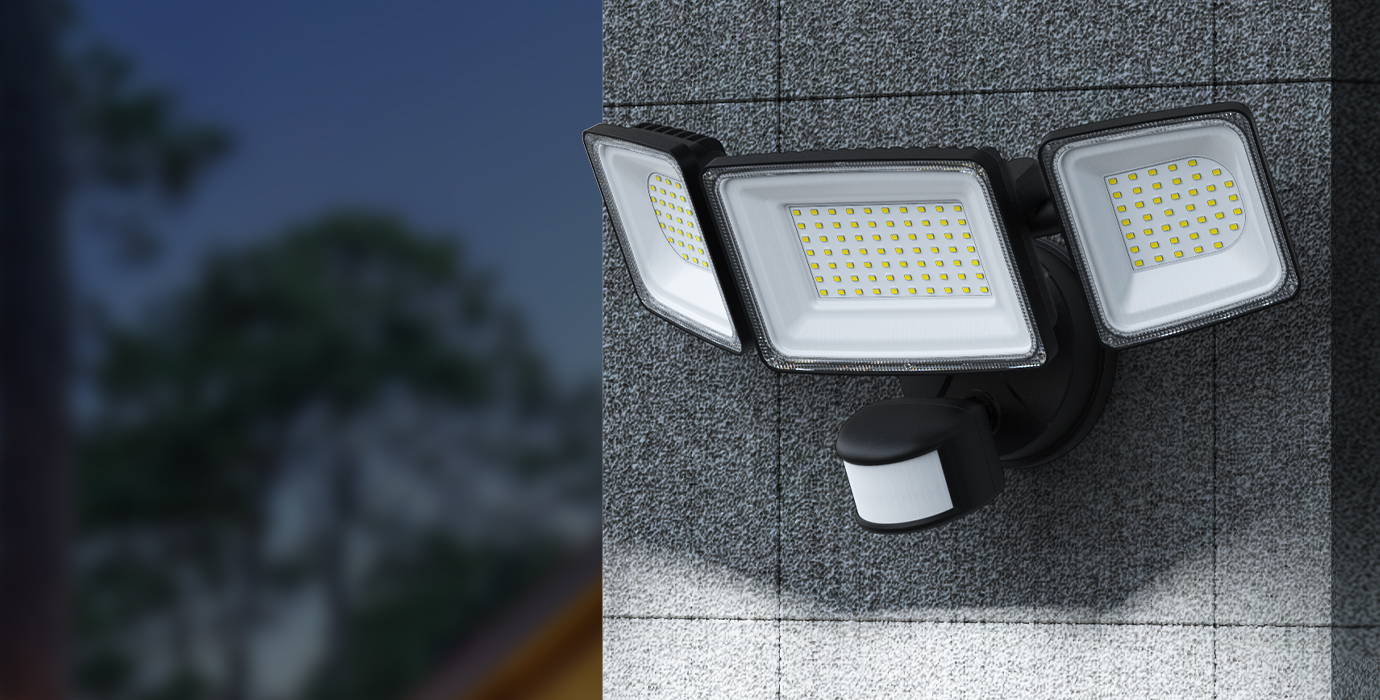 IP65(security light), IP44(motion detector)
Illumination Time Per Detection
15.32 x 7.68 x 4.65 inches
1x 100W Motion Sensor Security Light
1 x Remote Control
1 x User Manual
Frequently Asked Questions
Still have questions? Send us your question by filling out the form below, we will be happy to assist you.
What are 3-IN-1 Lighting Modes?
This security light includes Motion Sensor Mode, dusk to dawn mode, and always-on mode.
Can I install it under the soffit upside down?
Yes, it supports wall-mounted and soffit mounted.
What is the detection range of this light?
16.4-72.17ft (5-22m). The installation height of the wall lamp (the distance from the wall lamp to the ground), and the angle between the sensor and the ground, these two changes will affect the sensing distance range.
Will this work with a wall dimmer?
Yes, IP65(security light), IP44(motion detector)