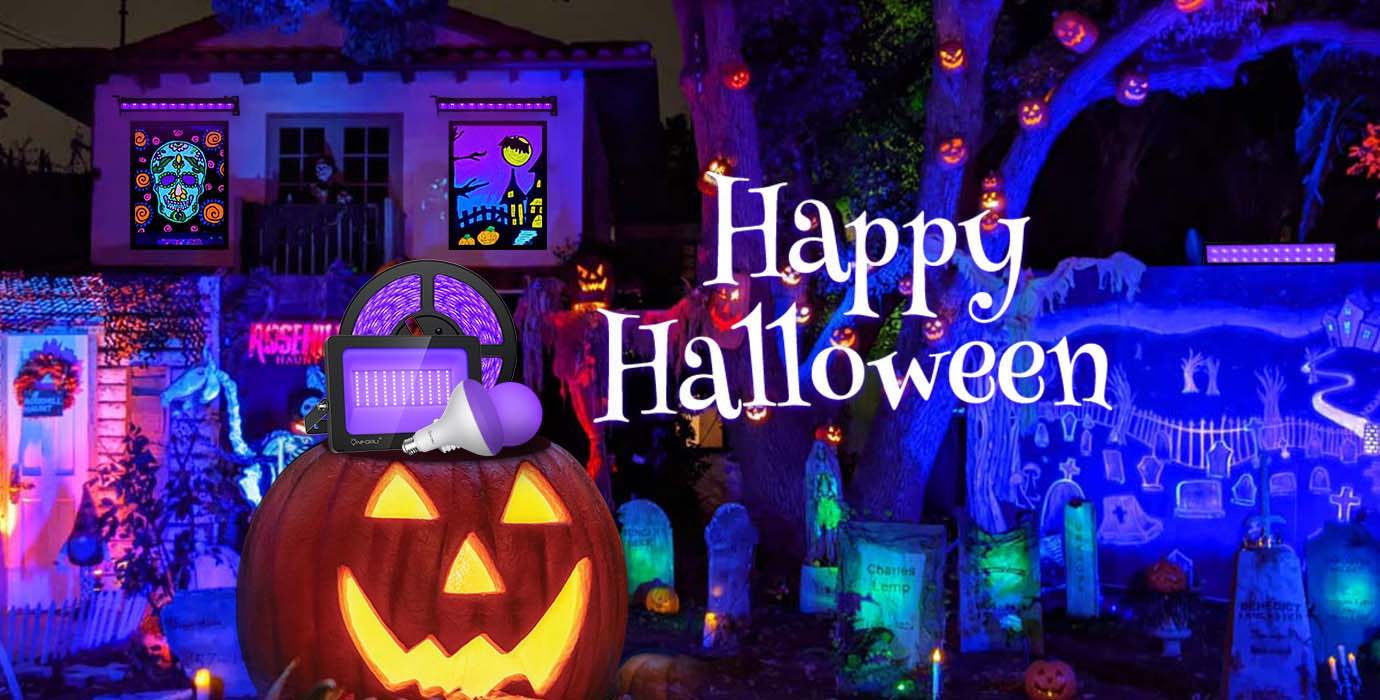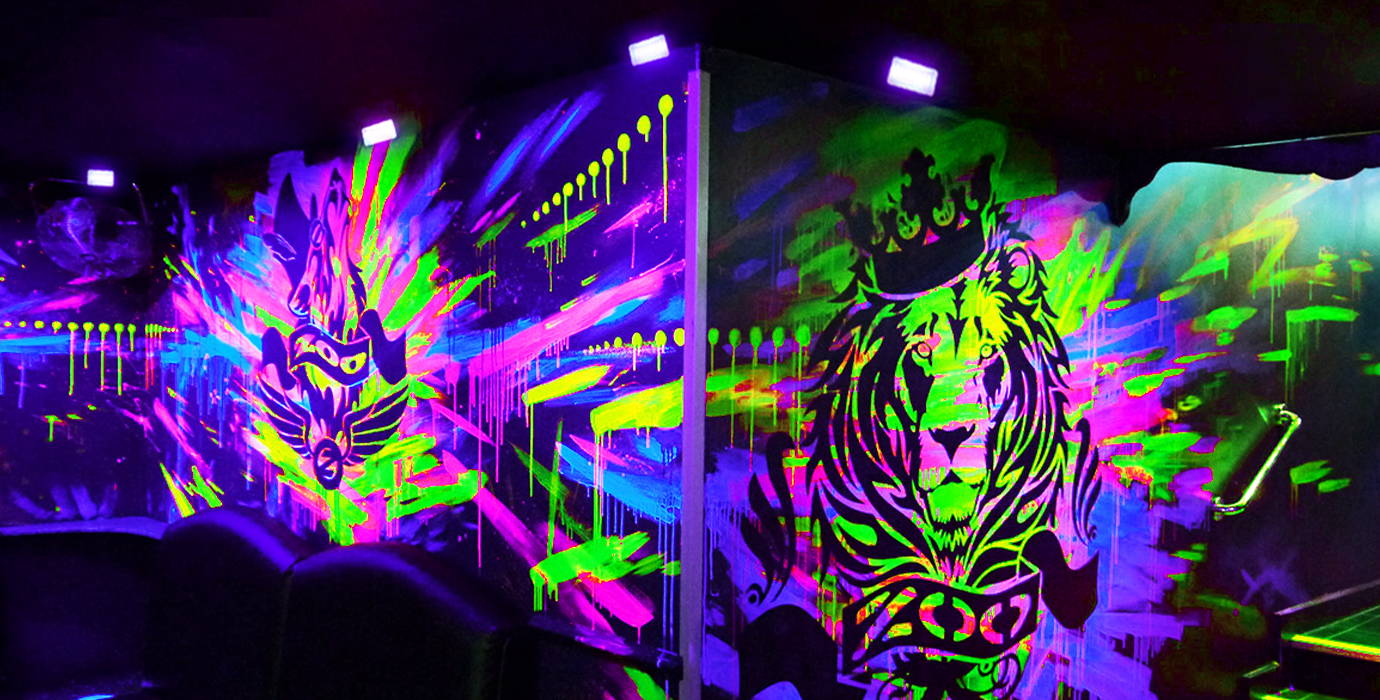 Black Light & Daylight White
This 2-in-1 black light flood light can be switched between 20w black light and 6w daylight white light to meet different needs. It can be used as black lights for glow parties and 6500k daylight flood lights for daily lighting.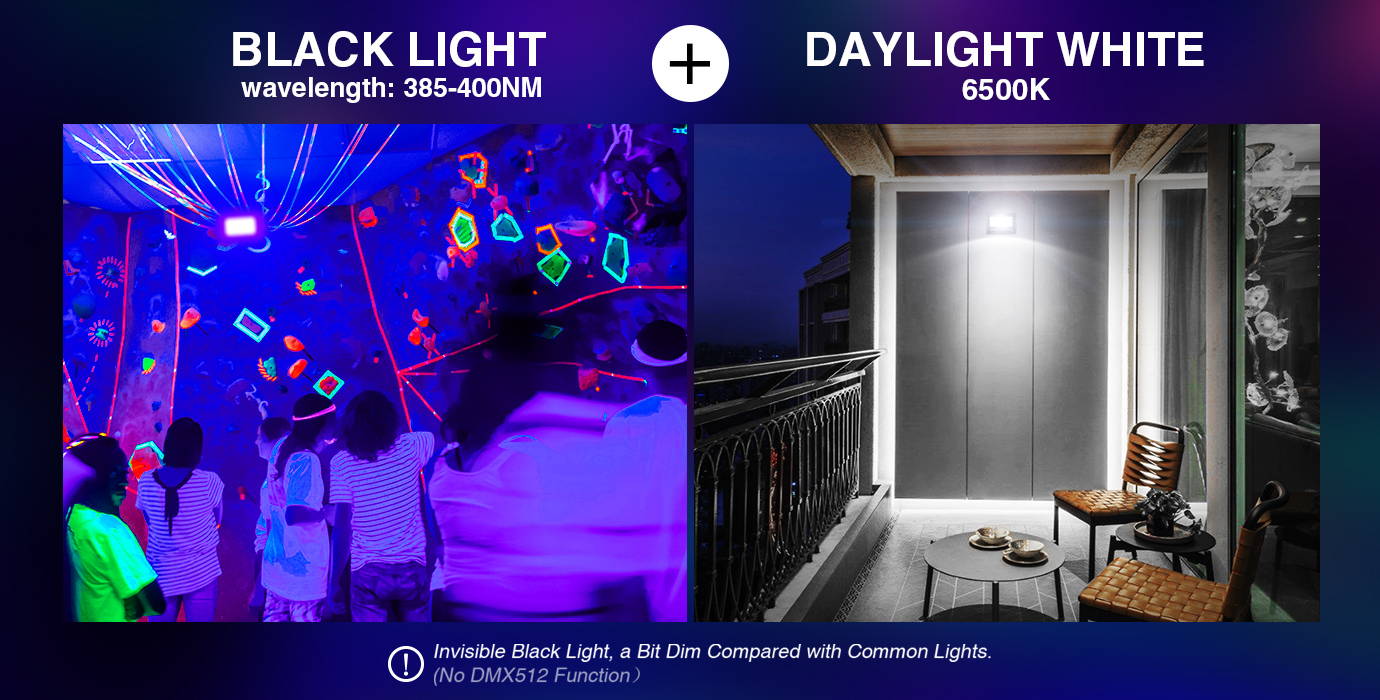 IP66 is dustproof and waterproof and can be used in rain, sleet, and snow. Ideal for both indoor and outdoor usage. (Note: The plug and switch are NON-waterproof.)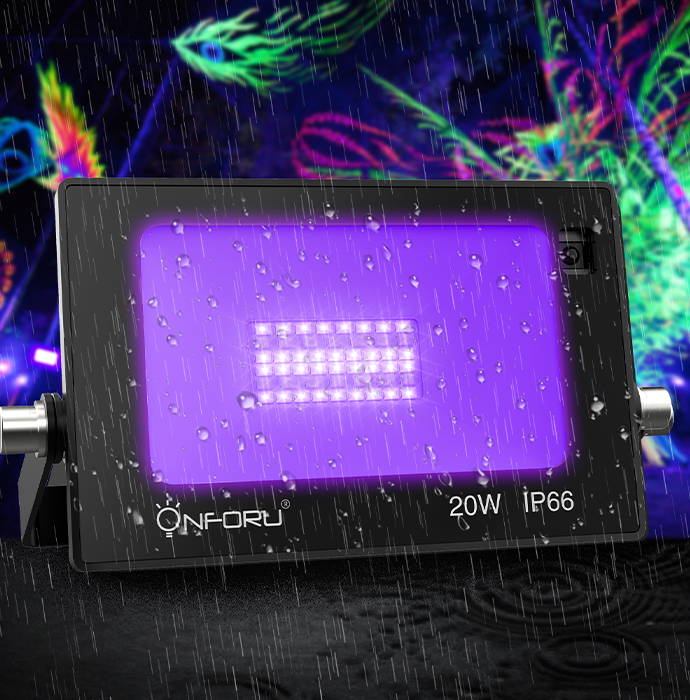 Dimmable Black Light with Remote Control
Easily adjust brightness, color, speed, and mode (flash/strobe) through infrared remote control. The timer function allows you to set the working time (2 / 4 / 8 h). When the set time is over, the light will automatically turn off. The memory function keeps the light at the last setting when it is turned on again. No need to reset.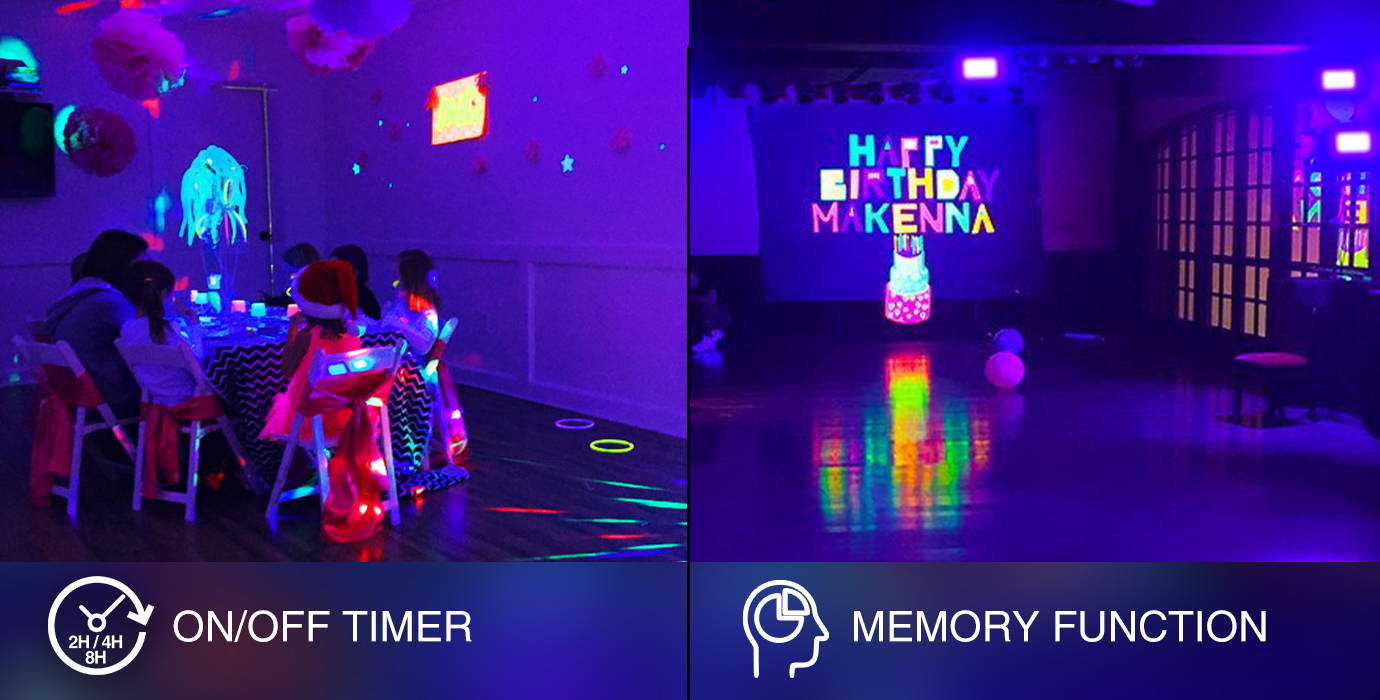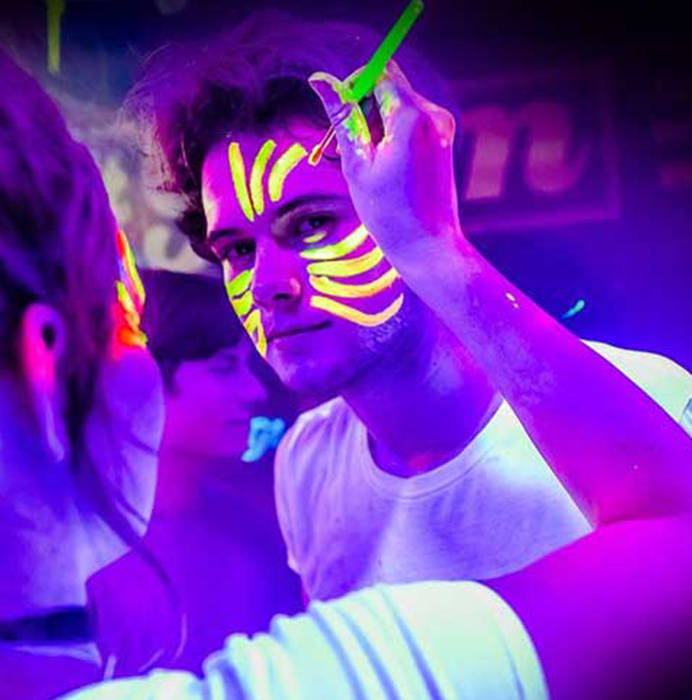 Each outdoor black light comes with 35 blacklight LEDs and 14 daylight white LEDs. 120° wide beam angle. Wavelength: 385-400 nm. UV-A level. Harmless for humans. Especially with neon-coloured objects, the blacklights work super cool for Fishing, UV body painting and other visible fluorescent materials.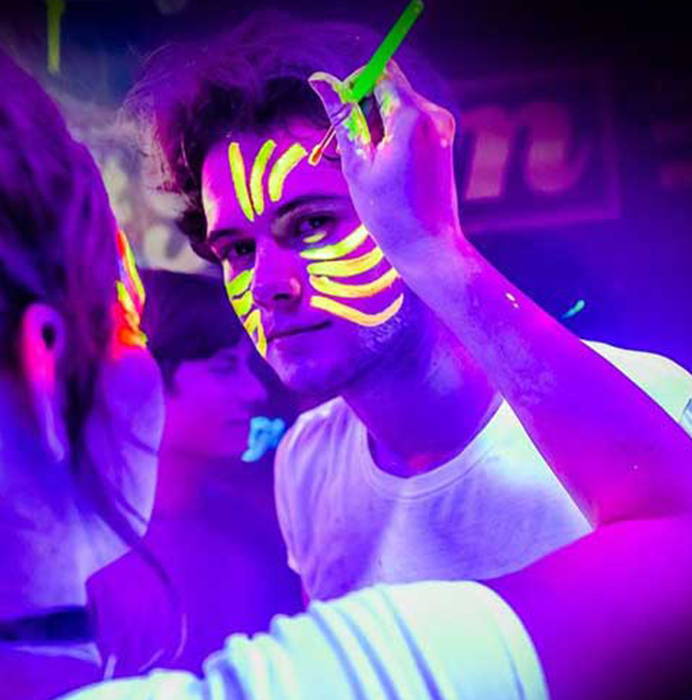 Durable & Easy Installation
It's made of high-quality heat-dissipating materials, with a heat sink design on the back, which provides excellent heat dissipation and prolongs the life of the black light fixture. The black light includes a 4.92 ft / 1.5m power cord. Plug and play. Equipped with an adjustable bracket for easy positioning.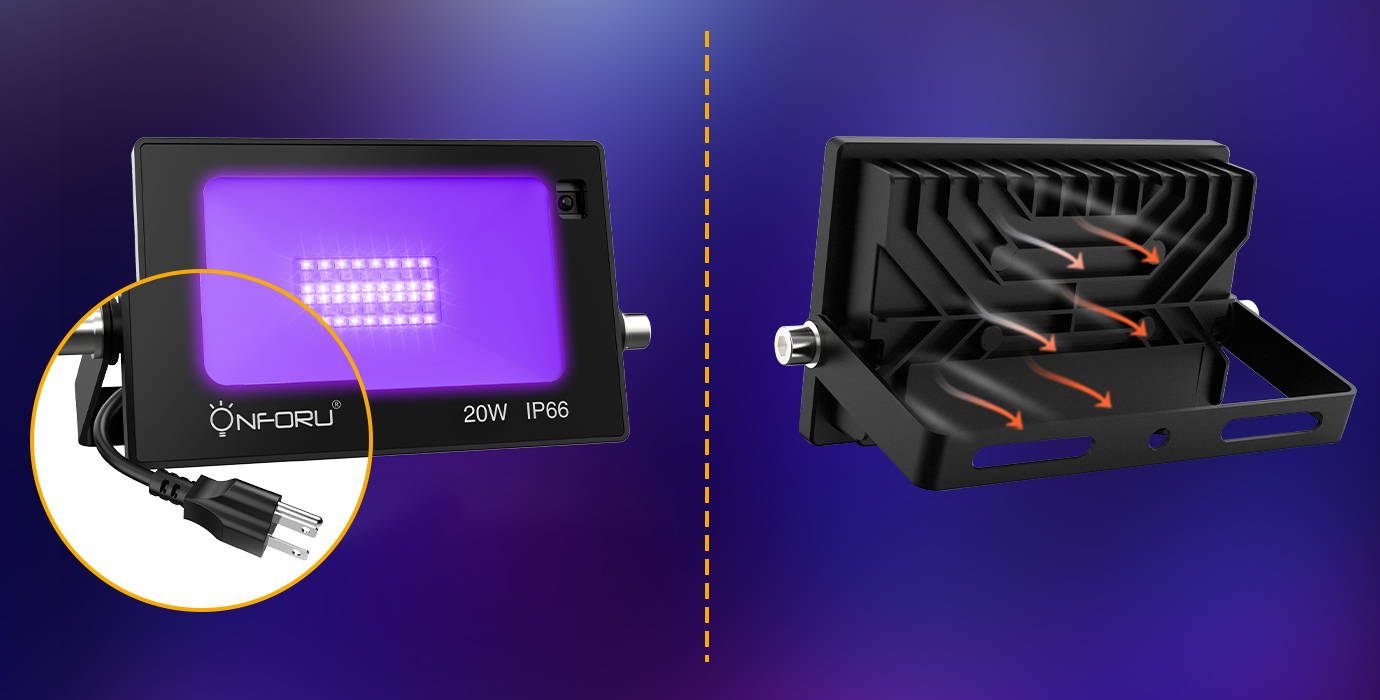 Ideal black light for fishing, Illumination of blacklight reactive pigments/paints/dyes, UV body painting, and fluorescent posters and painting displays.glow-in-the-dark applications, neon colors, fluorescence-looking effect, aquarium, artwork, painting, Halloween decorations, club, party, band, music studio, wall washing, gym, dance party, KTV, theatrical performances, bars, discos, DJ booths, luminous volleyball, theatre performances, etc.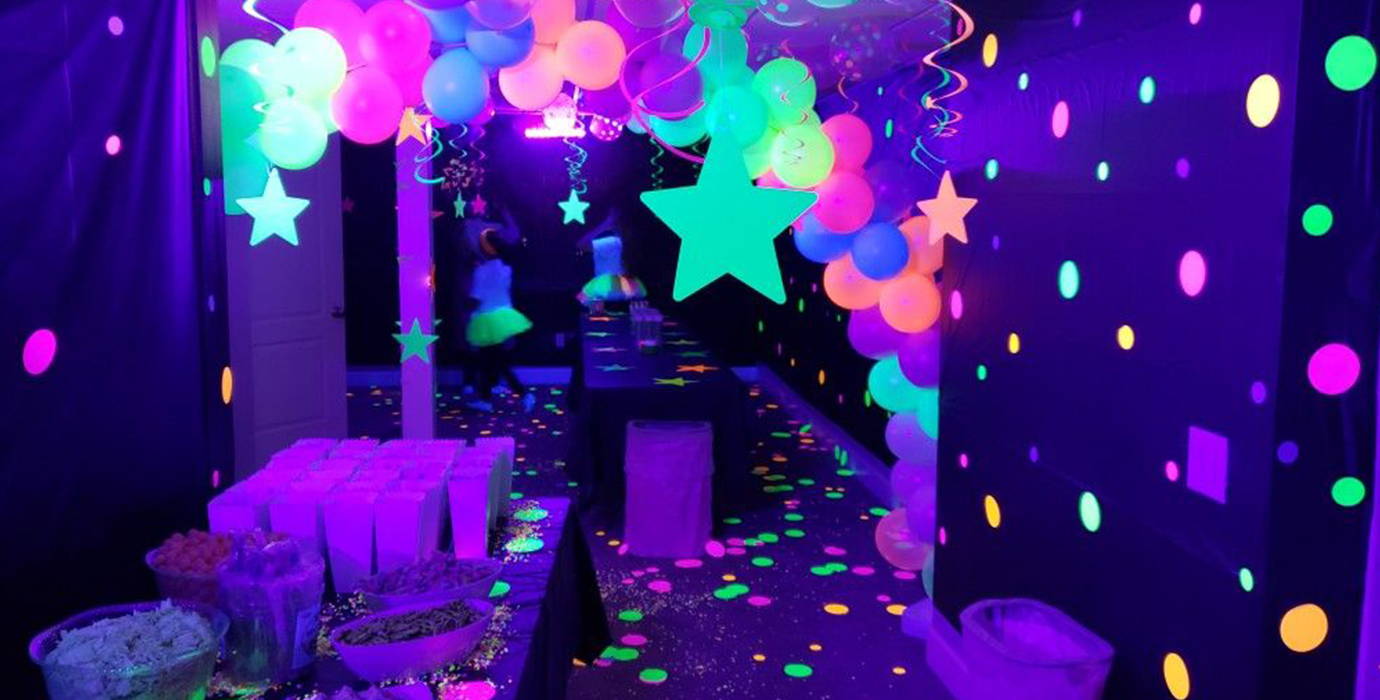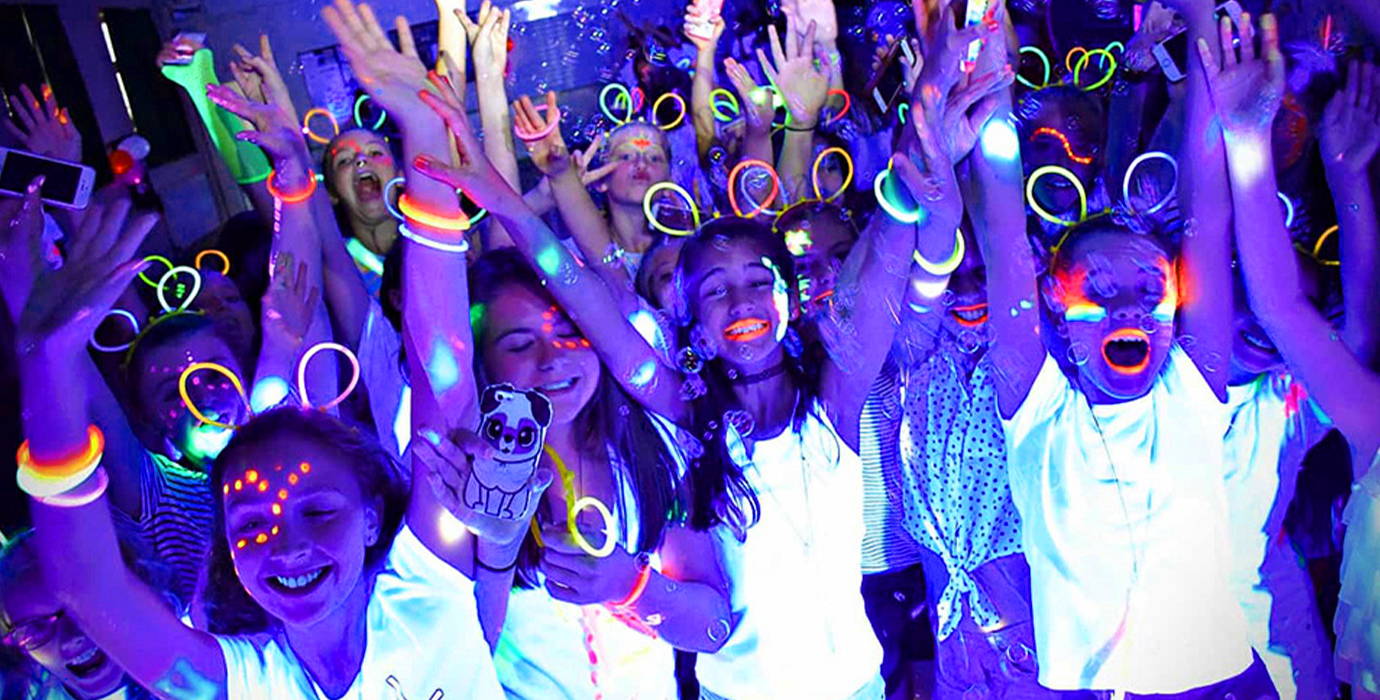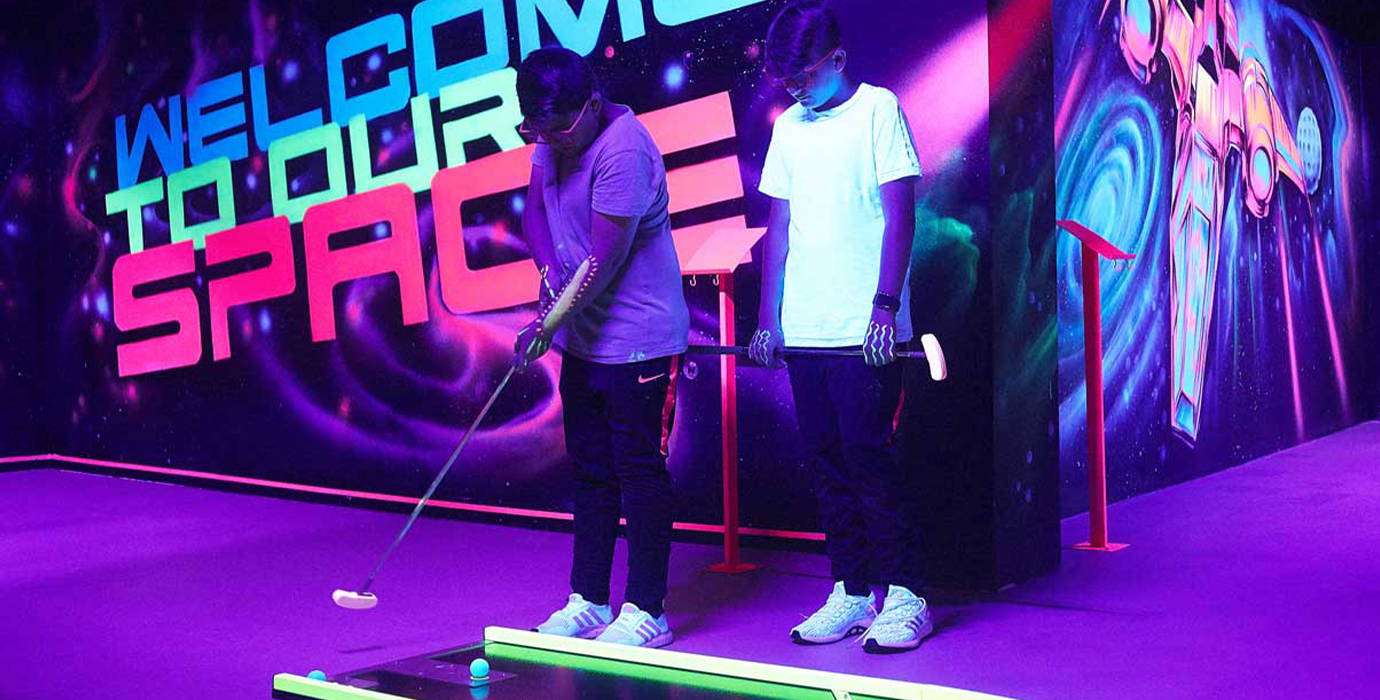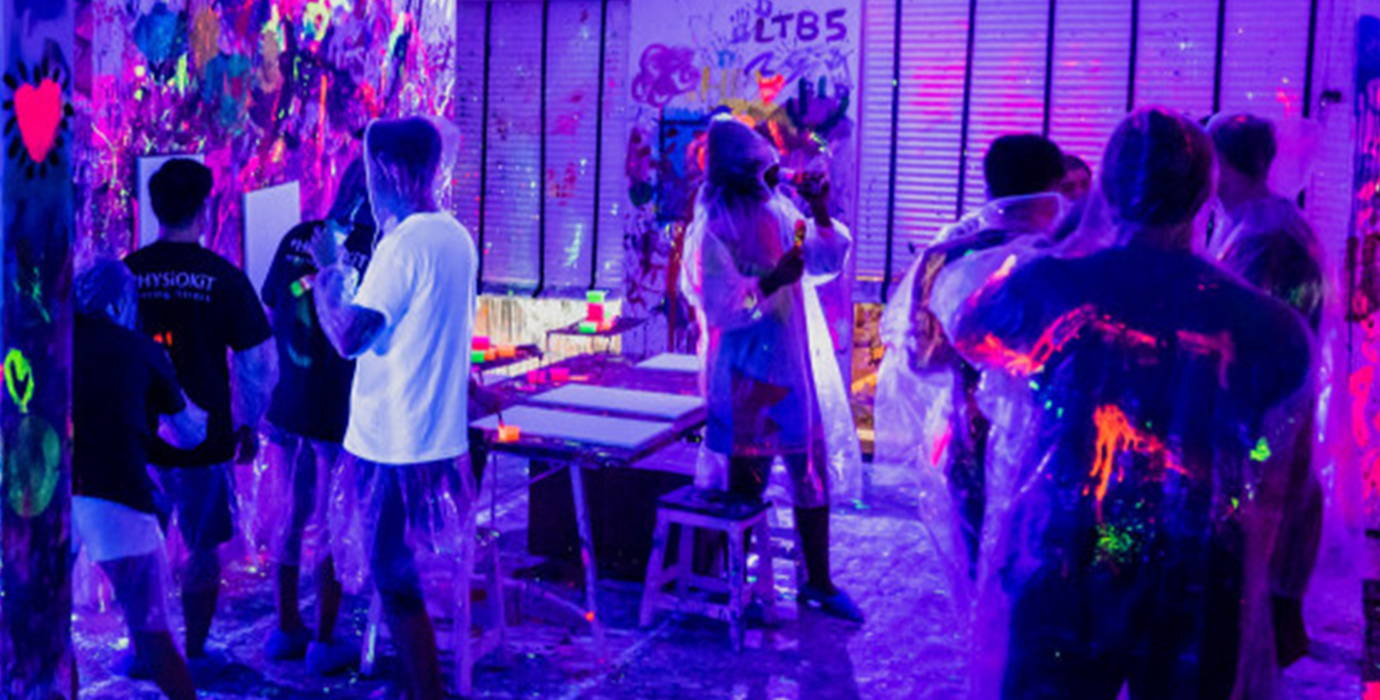 6.02 x 3.23 x 1.10 inches
4 X 20W Daylight White Black Flood Light
4 x Remote Control
1 x User Manual
Frequently Asked Questions
Still have questions? Send us your question by filling out the form below, we will be happy to assist you.
Do this floodlight waterproof?
Yes, this black floodlight is IP66 waterproof.
In what circumstances will the black light show better results?
The black lights will have a significant effect only when lighting special fluorescent materials or pigments.
Does the UV-A level harm humans?
UVA: With a wavelength of 385-400 nm. UV-A level. Harmless for humans.
Is it supported 240V or only 110?
It supports 100-120V/60hz.
Does this UV light work in the pond to kill Algae?
Its UV-A level light (Wavelength: 385-400 nm) is safe for the eyes and skins of humans. And it could not be used to work in ponds to kill Algae.