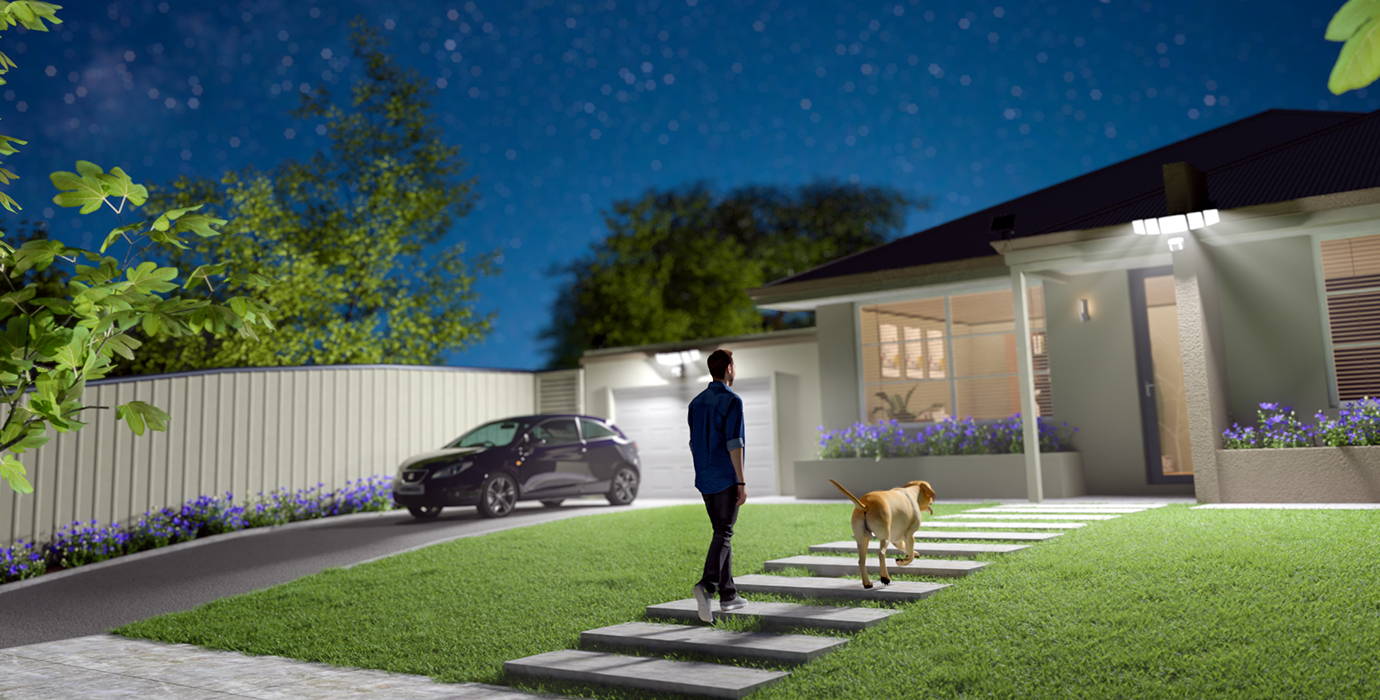 Are you annoyed that your outdoor security lights need to be set one by one every time? Onforu outdoor motion light with networking function is coming! In just a few seconds, you can pair and adjust the targeted lights together. (Several lights can trigger sensing and light on at the same time)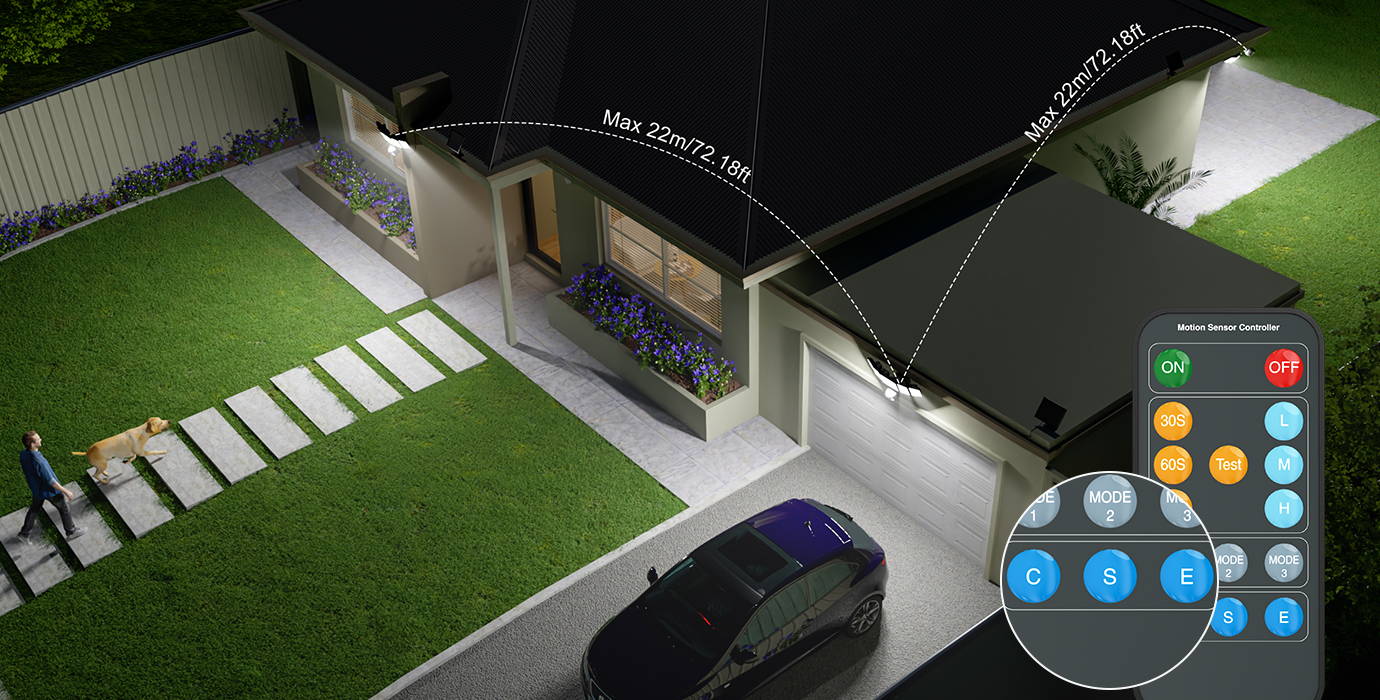 The IP65 waterproof rating is sufficient to resist blizzards, sleet, and heavy rain, which can effectively extend the life of the solar security light. Solid and durable materials make solar motion light pretty suitable for outdoor lighting.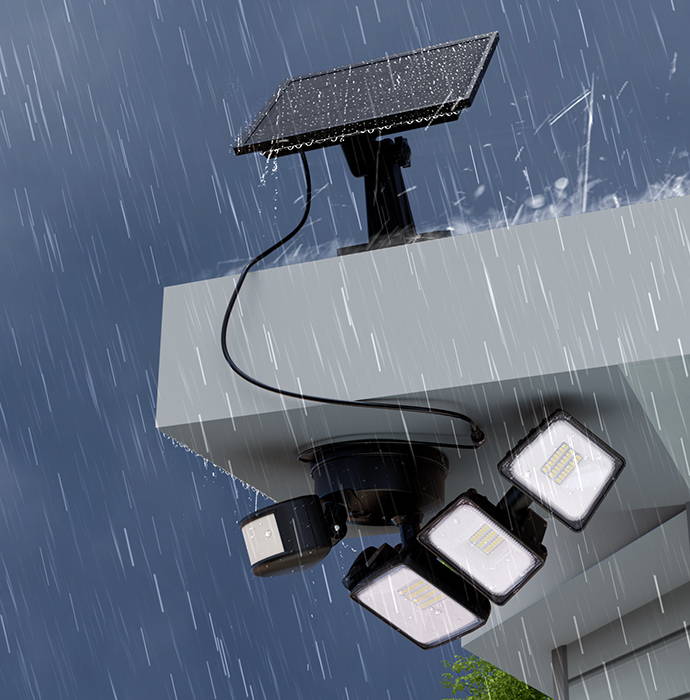 Solar Powered & Energy Saving
This outdoor flood light is powered by solar energy, 0 electricity bills, and environmental. The solar panels have a super high conversion rate, thus efficiently converting solar energy into electricity. Ensure that you get a certain amount of power storage in different types of weather, even when the light levels are low.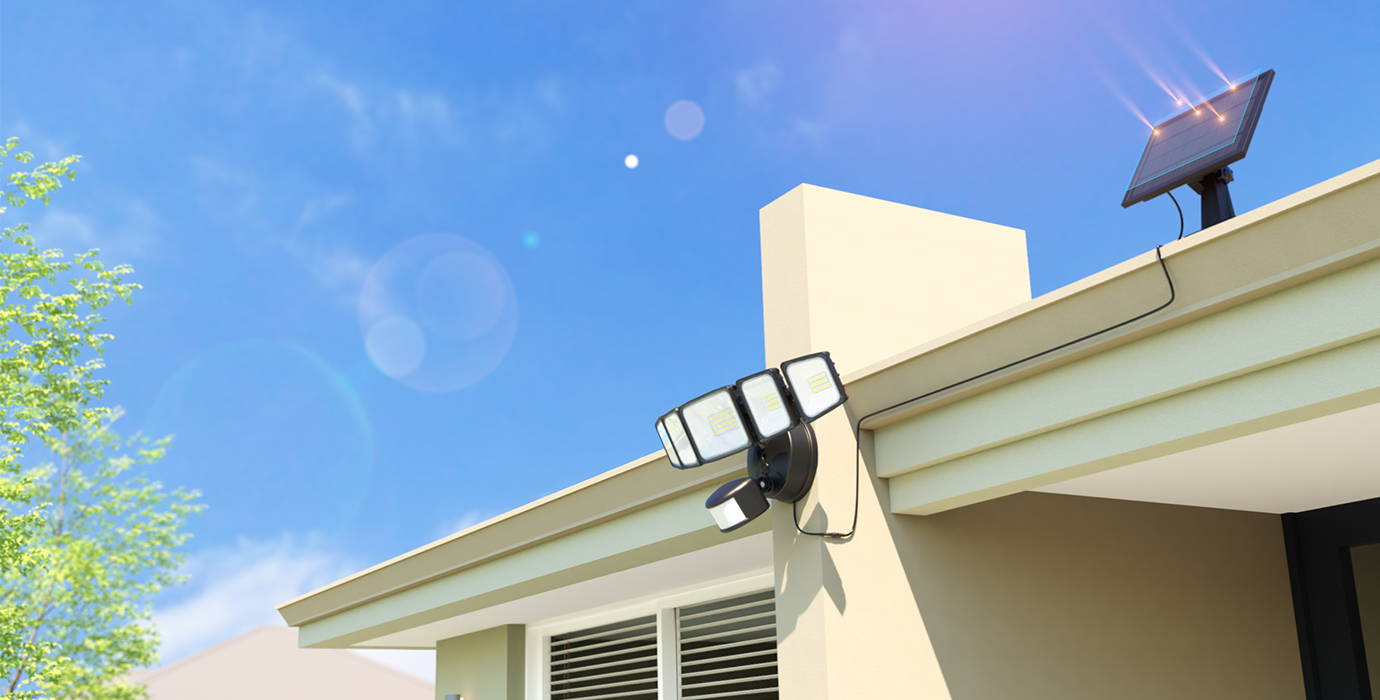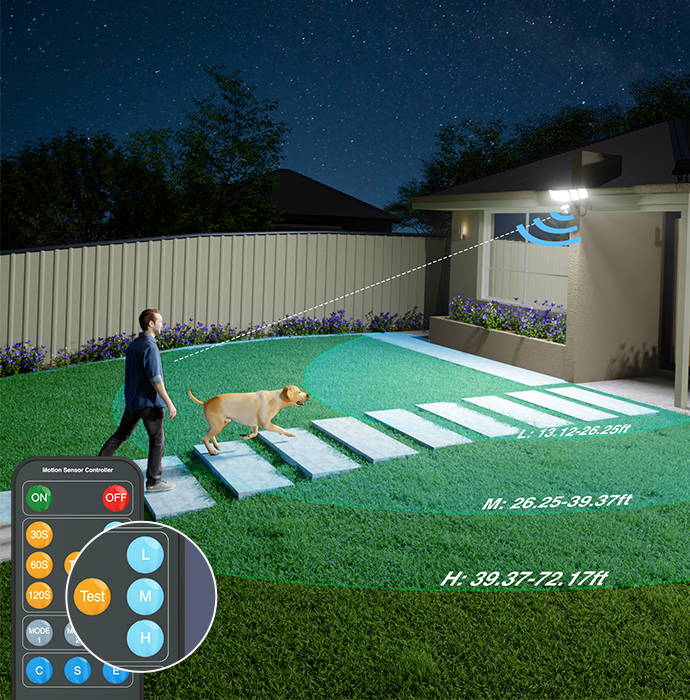 Remote Control & 3 Lighting Modes
Mode 1, when triggering sensing, the brightness of 100% and delay time 30/60/120s. In mode 2, when triggering the induction, the brightness is 100%, the delay time is 30/60/120s and then keeps 5% slightly bright when it is not triggered. Mode 3, default 50% normal lighting mode, without sensing function.There are three levels of induction distance 13FT ~ 20FT, 26FT ~ 40FT, 40FT ~ 72FT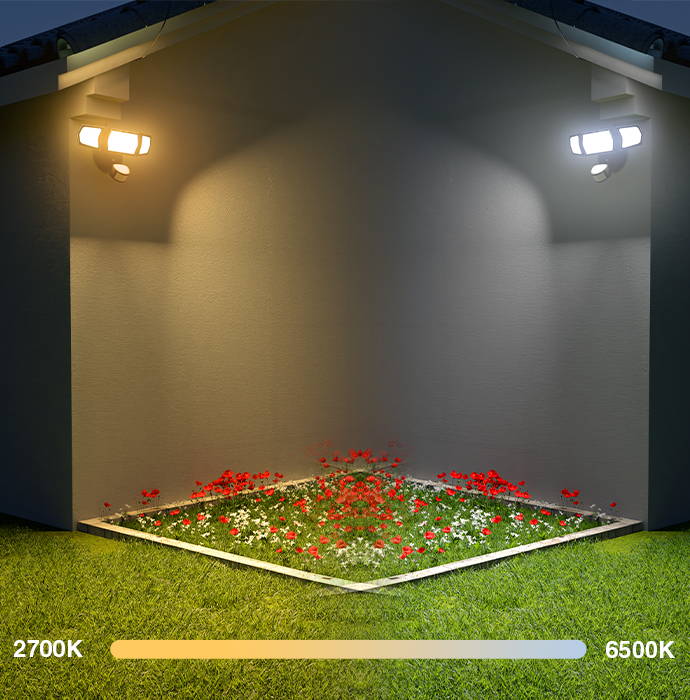 5 Heads Wider Lighting Range
With the rotation of five individual positioning lights and motion sensors, it can be adjusted easily to a different angle as your requirement. Not only provides efficient lighting for your living environment but also adds extra safety to your home.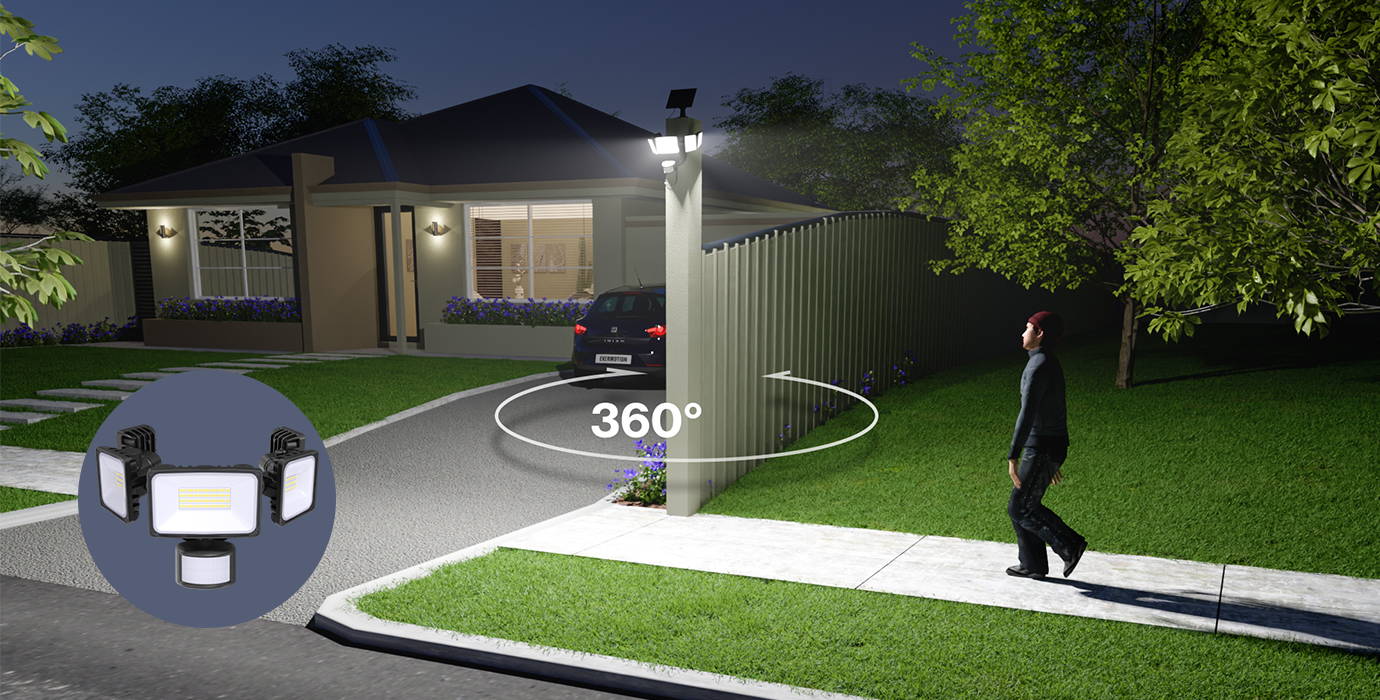 Flexible Installation Methods
The solar panel cable is 16.4 ft long, making it easy to install in many sunny places, you can install the light on the wall/eave.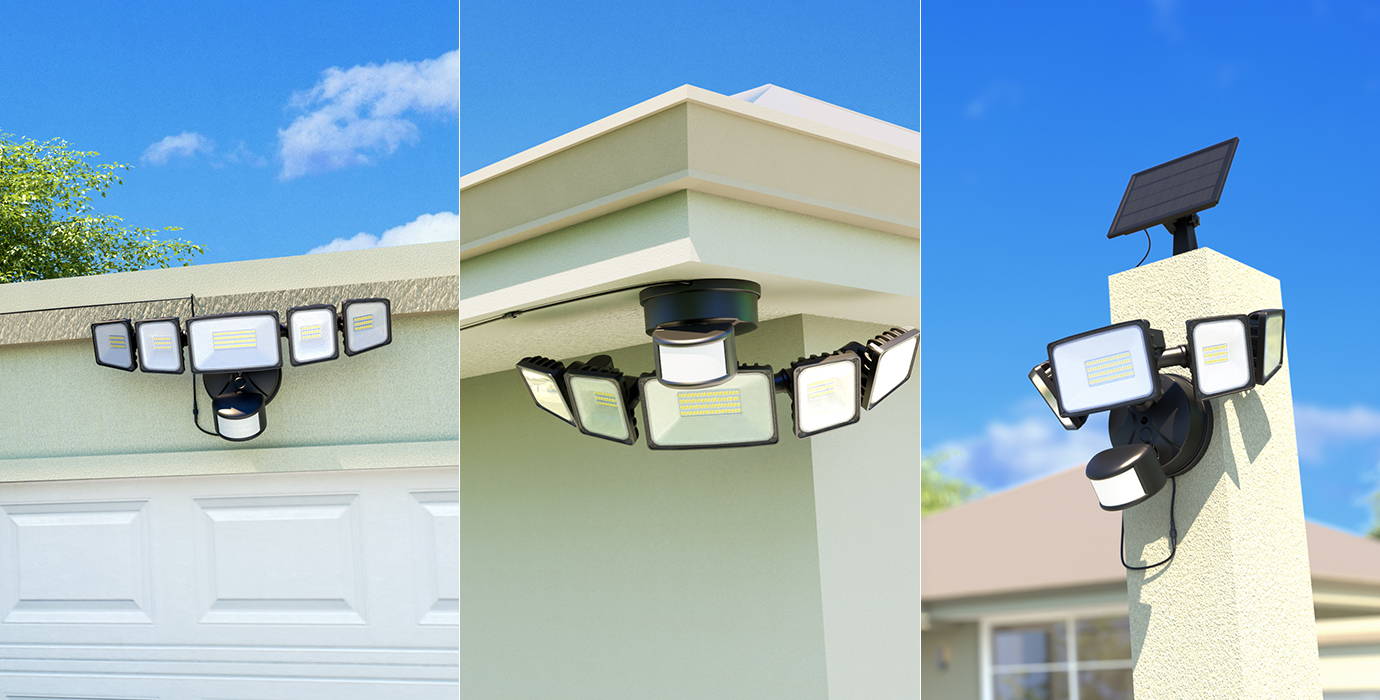 The solar security light can be installed on the wall/eave of your entryway, garage, or yard. You can even mount it on a tree trunk next to your house.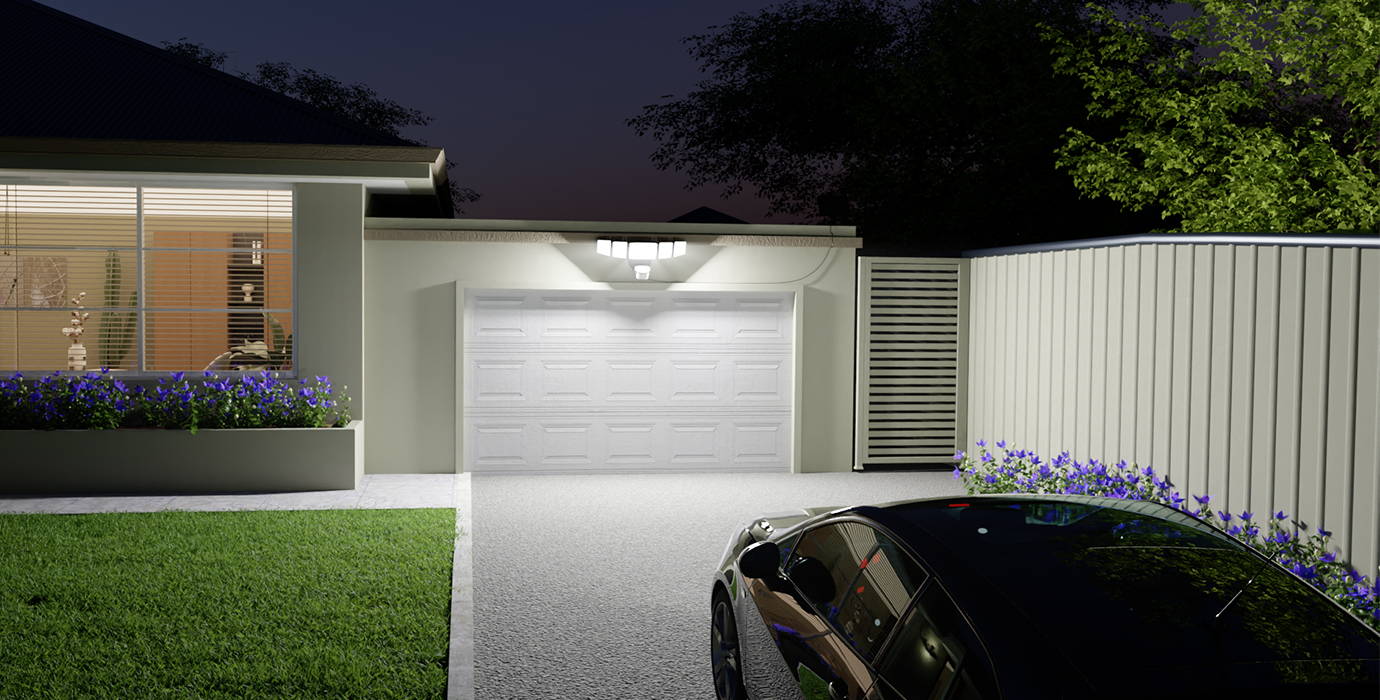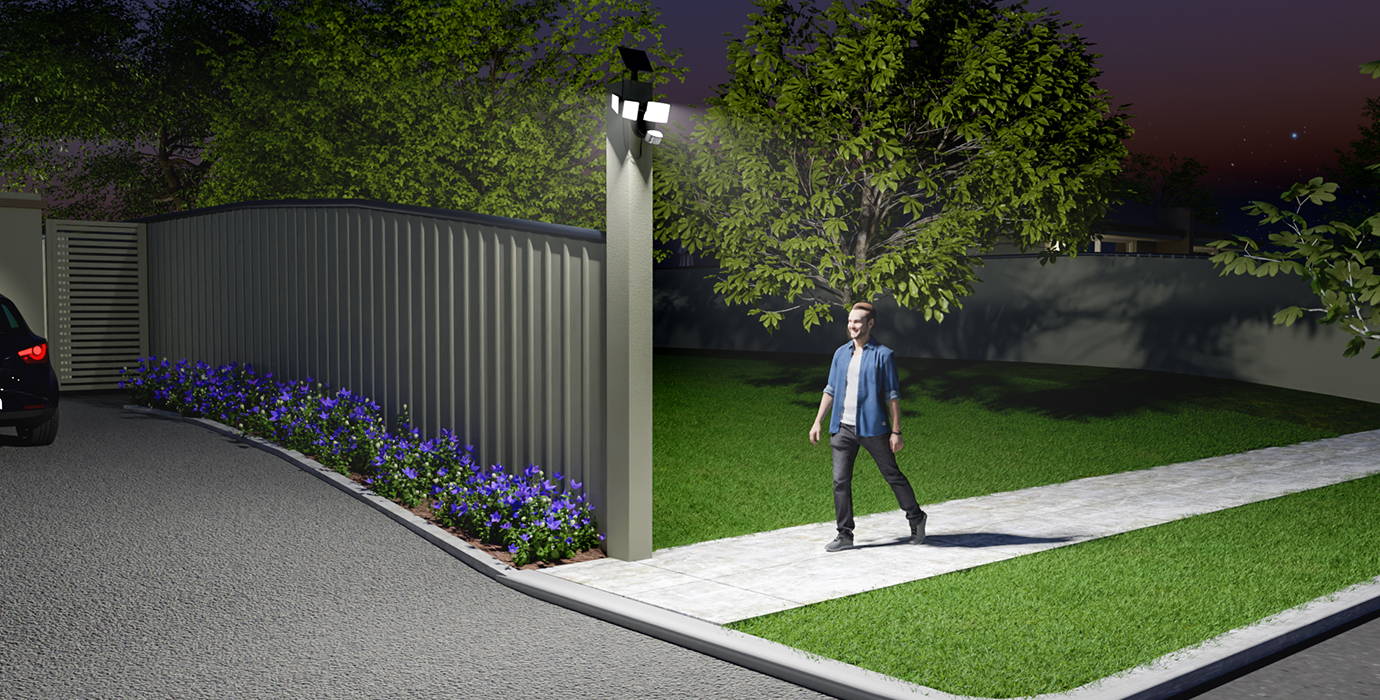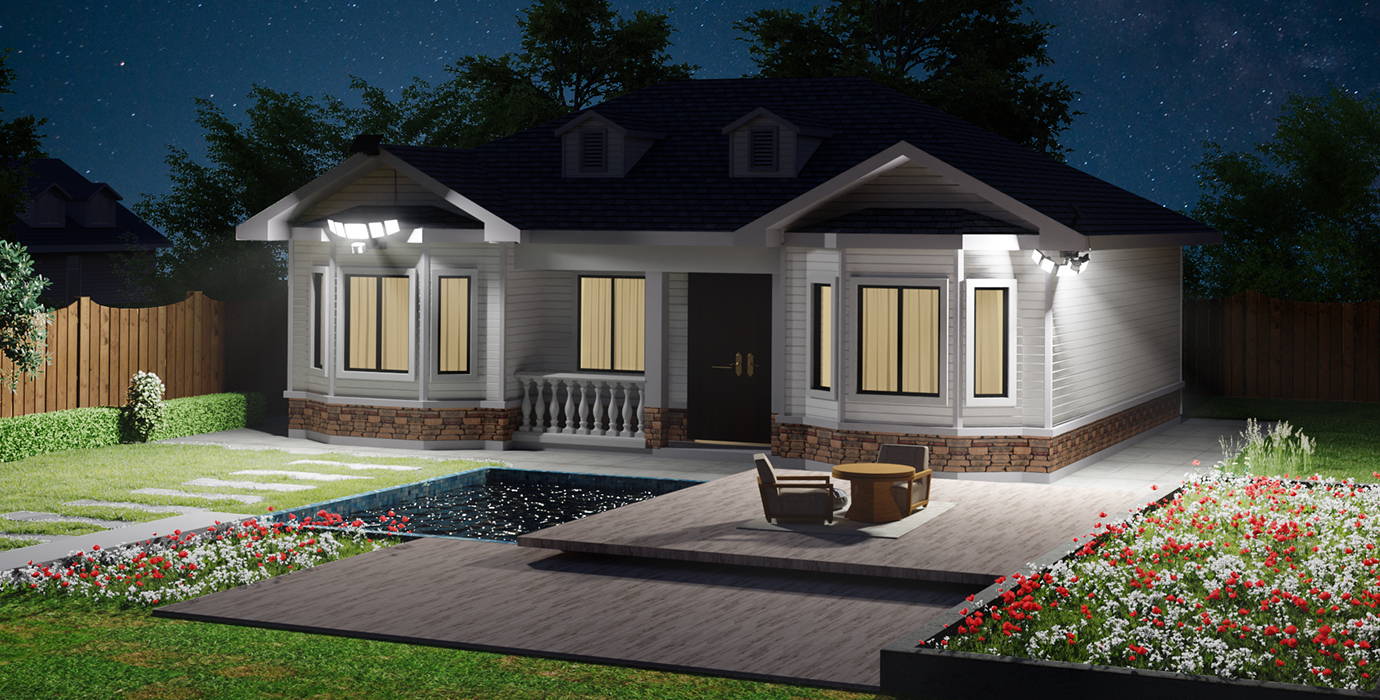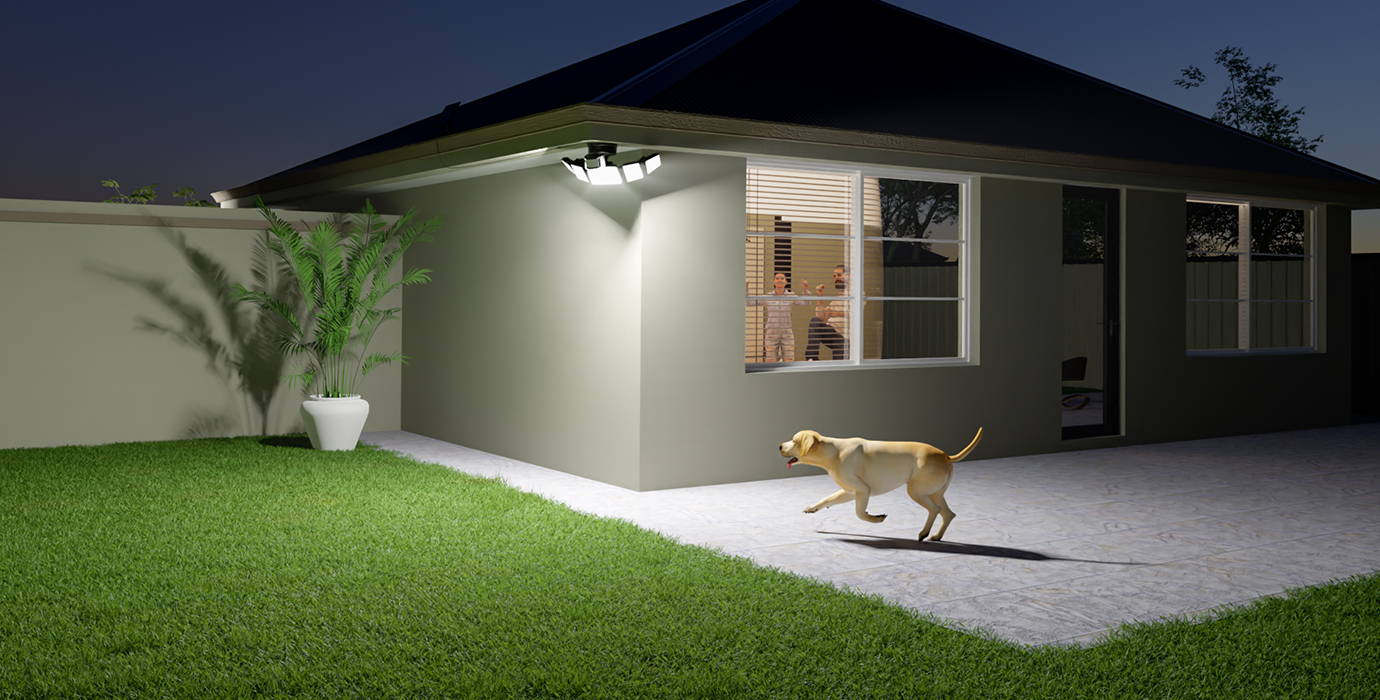 7.72 x 7.09 x 5.71 inches
1 x Solar Motion Security Light
1 x Remote Control
1 x Solar Panels
1 x User Manual
Frequently Asked Questions
Still have questions? Send us your question by filling out the form below, we will be happy to assist you.
Does this solar security light have a sensor to detect motion?
Yes, you also can set the motion sensor activation time.
Yes, the product is IP65 Waterproof.
No, it can not be dimmable.
How to control the light?
You can control the light via a remote.
If several lights are installed, can they be set to turn on simultaneously?
Yes, several lights can trigger sensing and light on at the same time.