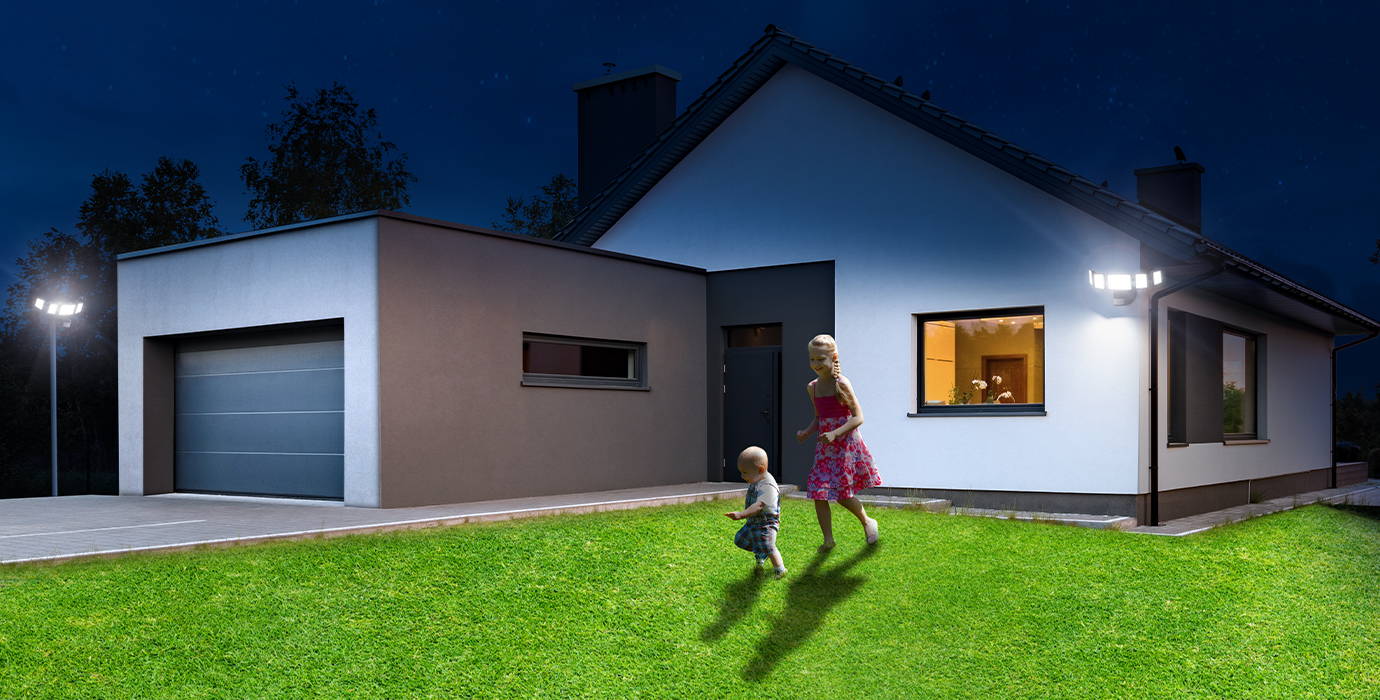 3-in-1 Working Mode & Timer Function
This five heads flood light is equivalent to owning a motion sensor light(Turns on at night after motion is detected), a dusk-to-dawn light(Auto turns on at dusk and turns off at dawn), and a light controlled by an ON/OFF switch, works like a normal light. All settings of the light can be completed via the remote. It will be a great convenience in your daily use of lights. You can set your specific time schedule, it can work in different periods according to your settings.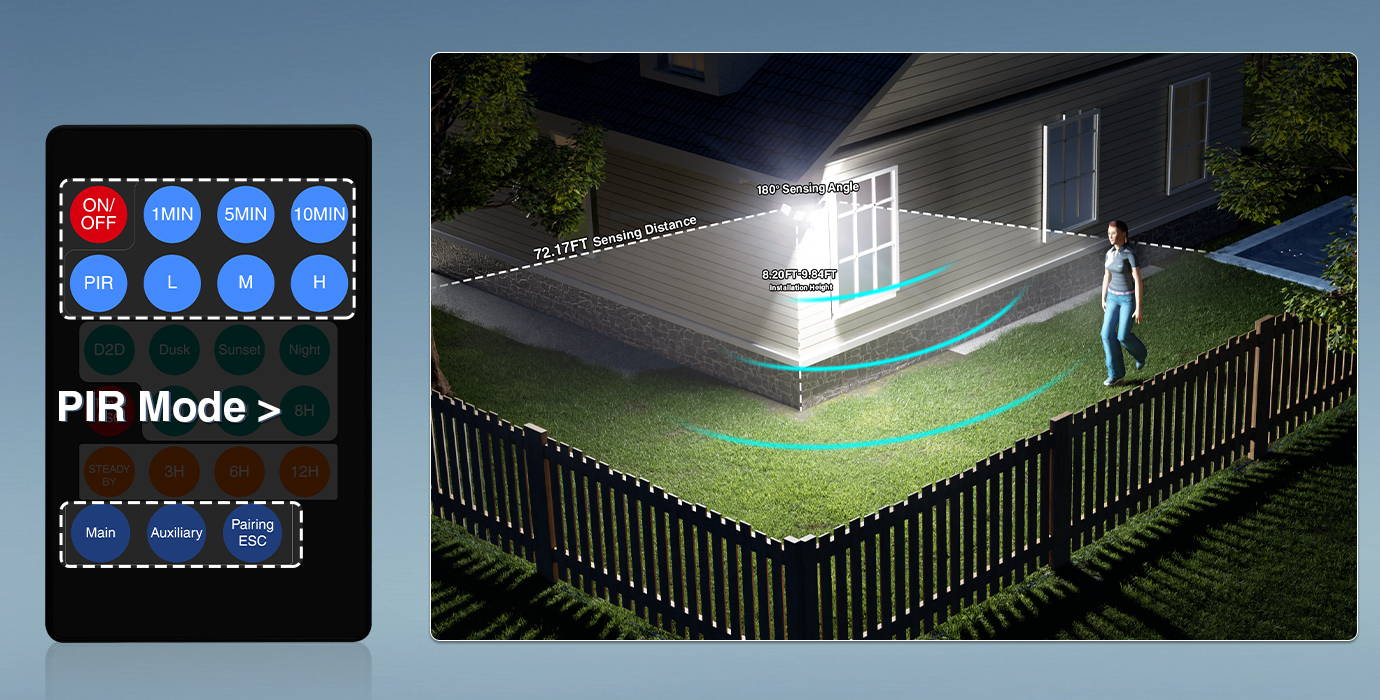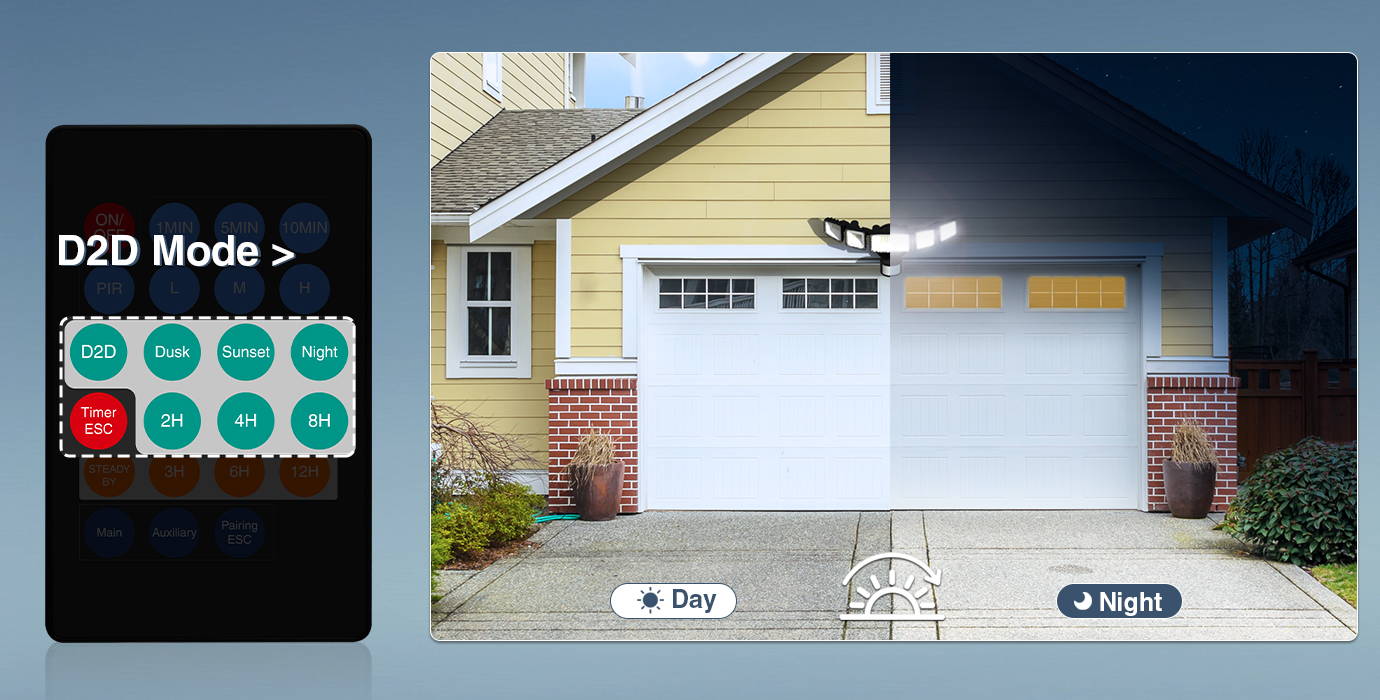 Not only is IP65 waterproof, but also dust-proof, heat-resistant, and free-resistant, always a preferred choice for any area in the U.S.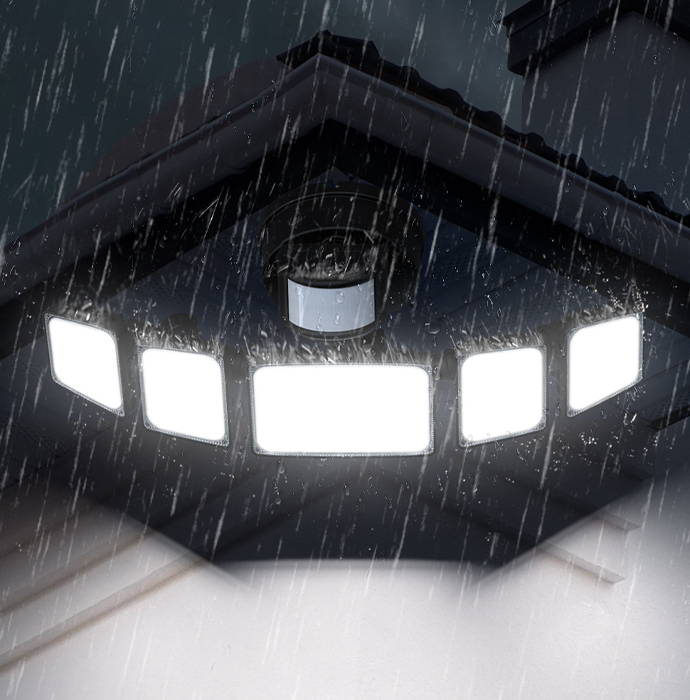 Group Networking Function
This five heads security light is equipped with the latest networking function, which means you can pair a bunch of lights together and when one light is triggered, others will light on at the same time.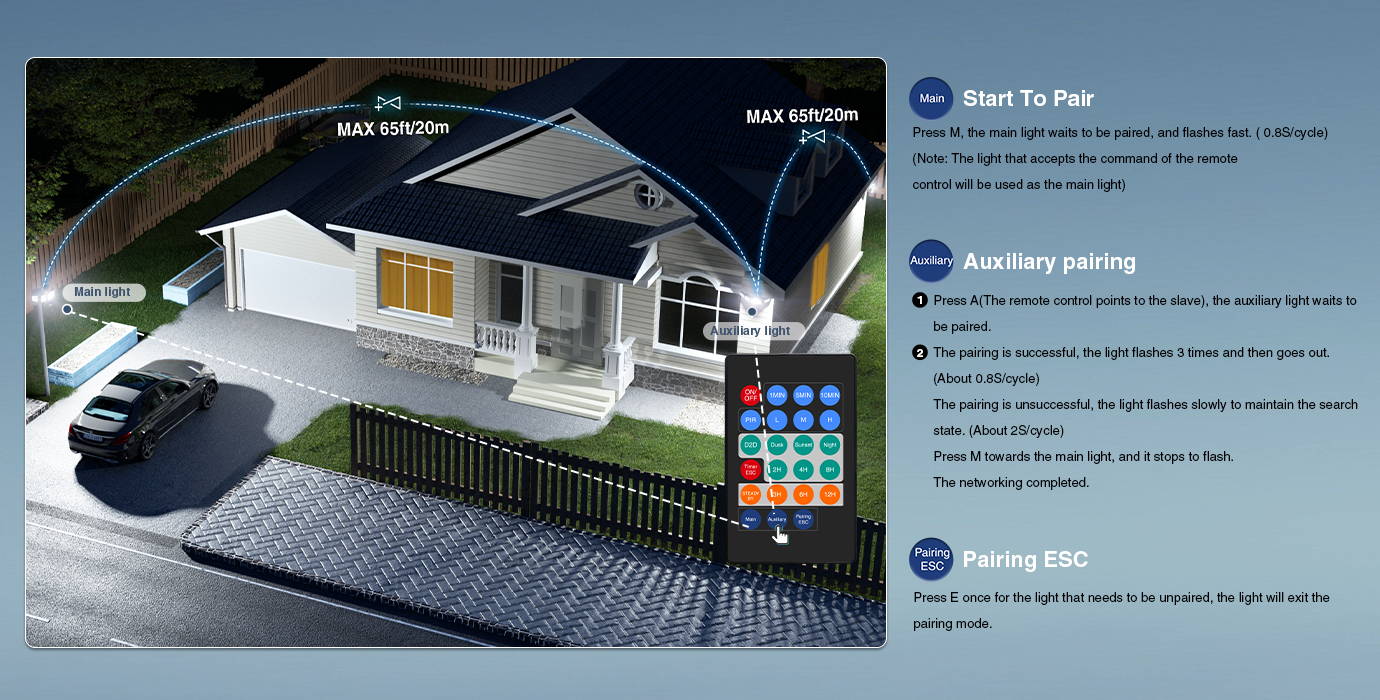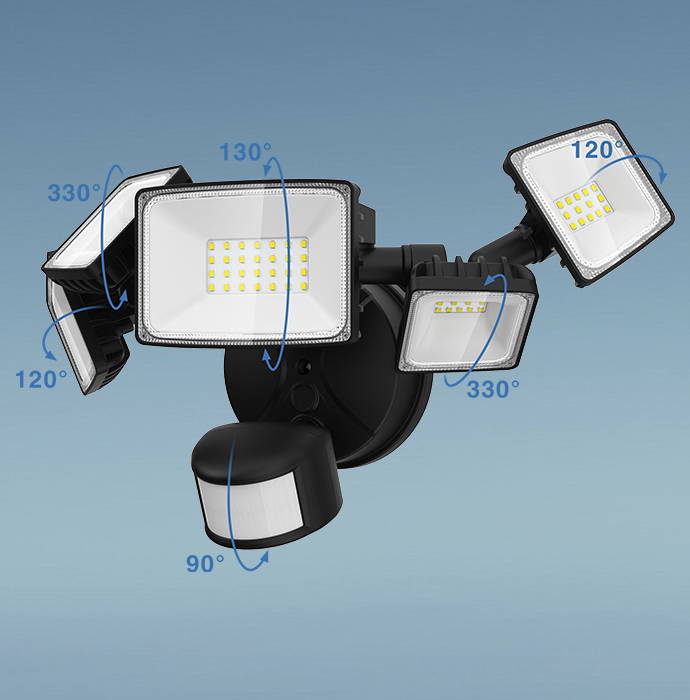 Five Heads Adjustable Design
The rotation of five individual positioning lights and motion sensors makes installation more flexible. Adjustable light panels provide a larger lighting range for your home. You can easily brighten up the area where you want.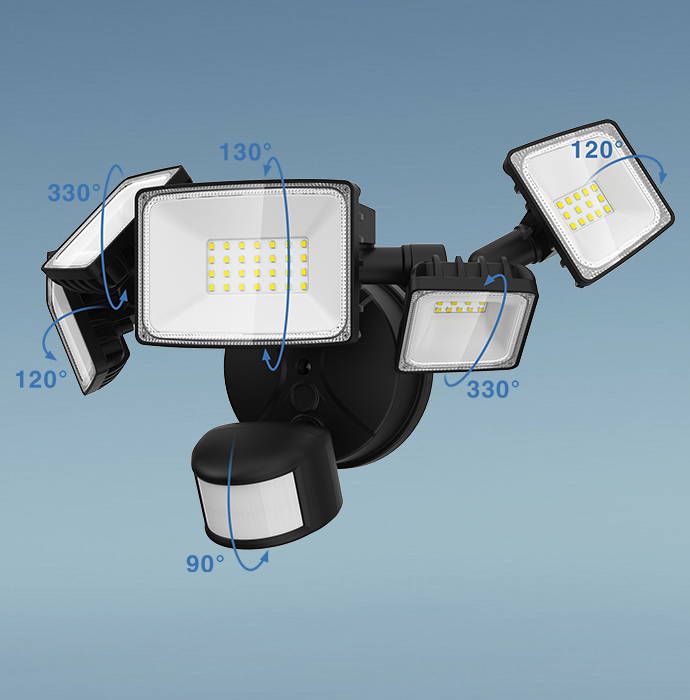 Scientific heat dissipation structure and product quality of millions of production workshops ensure product longevity.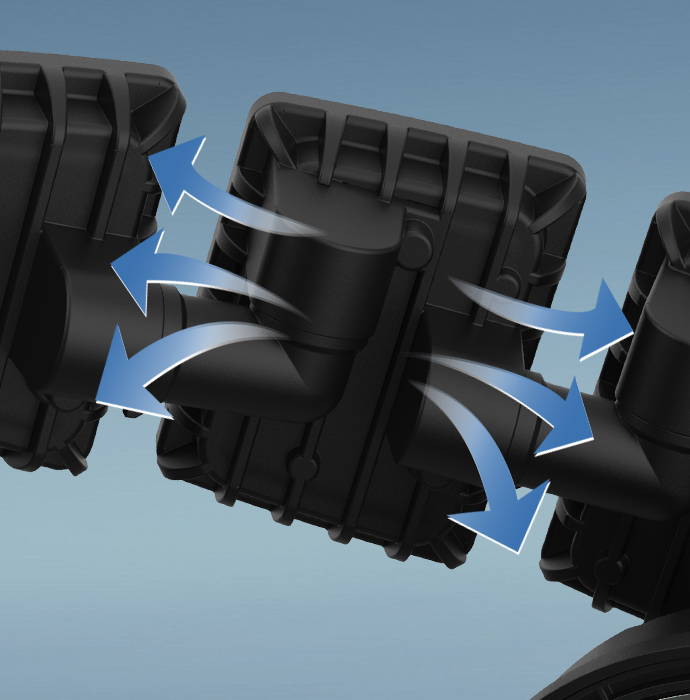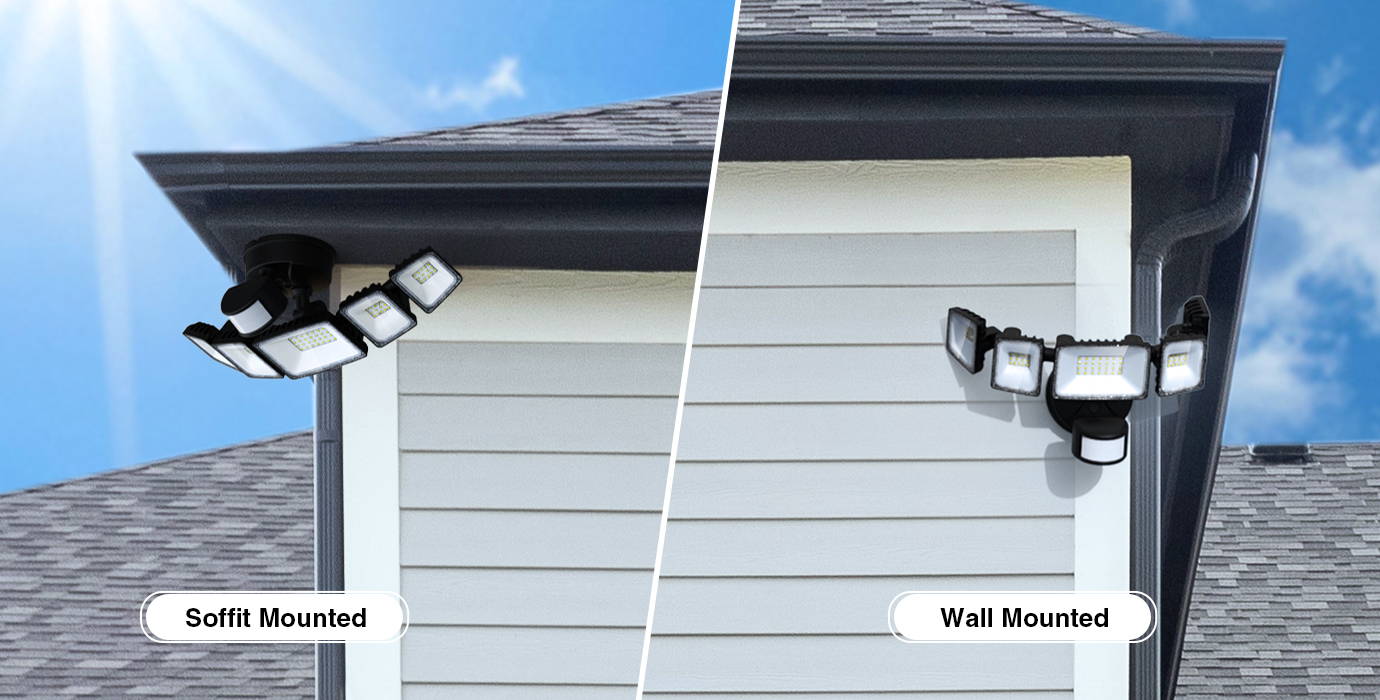 The five heads security light is perfect for garages, workshops, yards, storage rooms, driveways, parking lots, docks, attics, lathes, entryways, porches etc.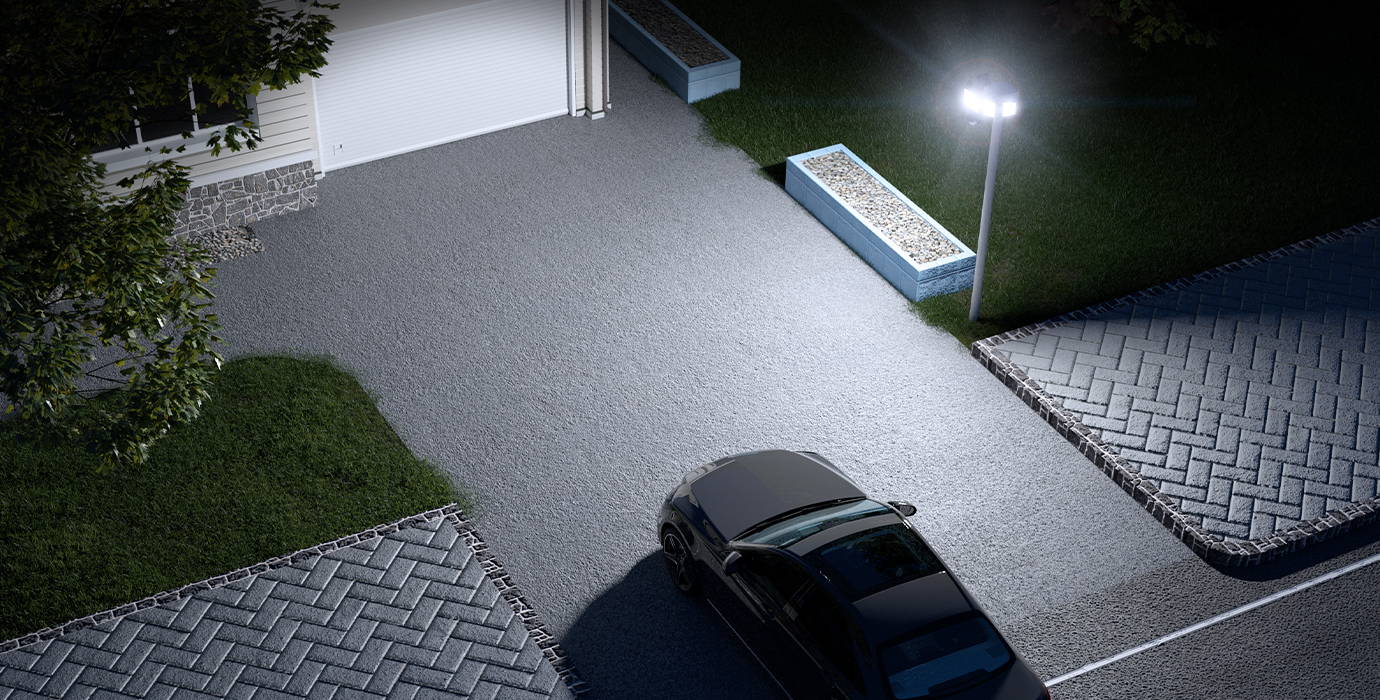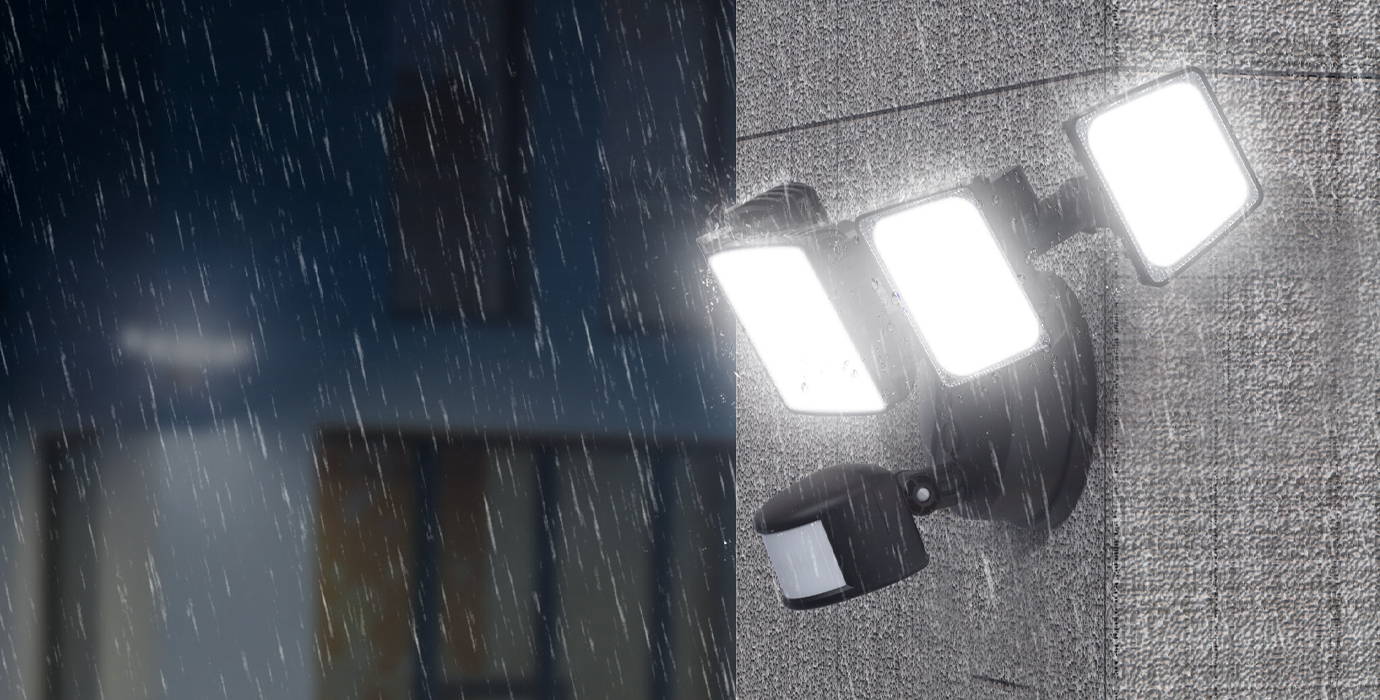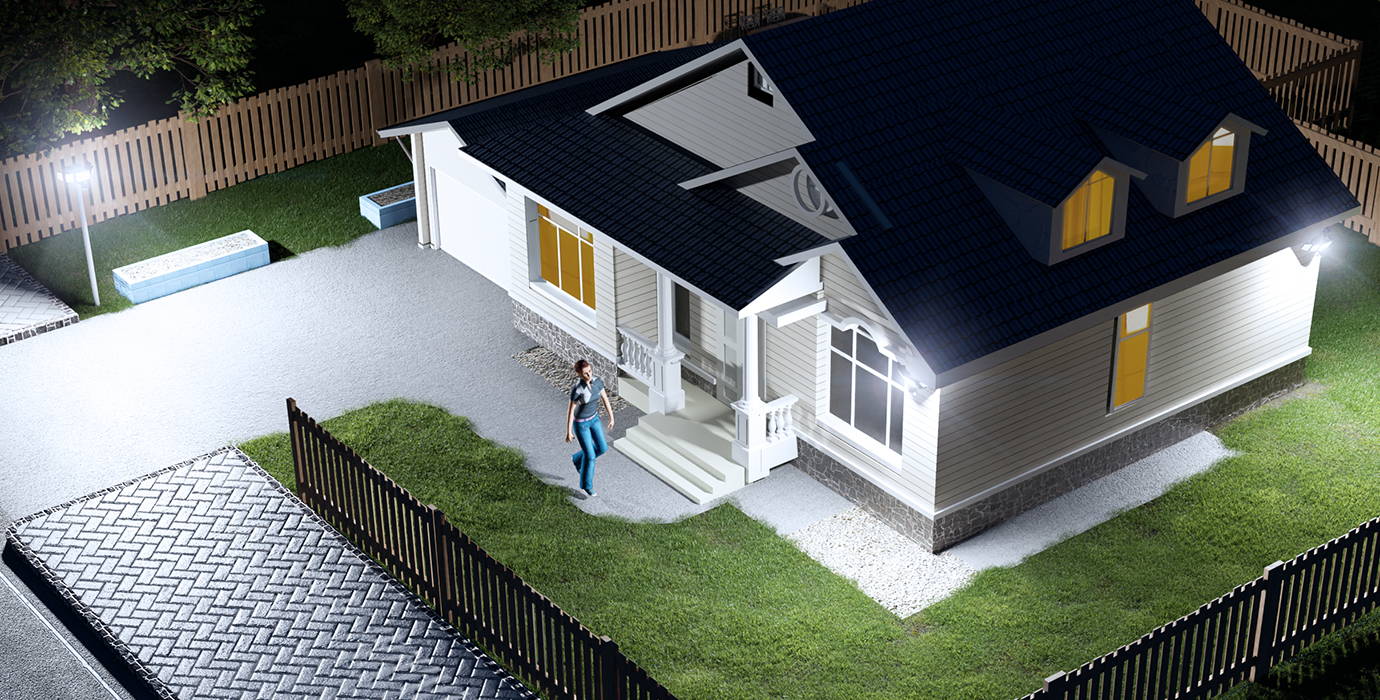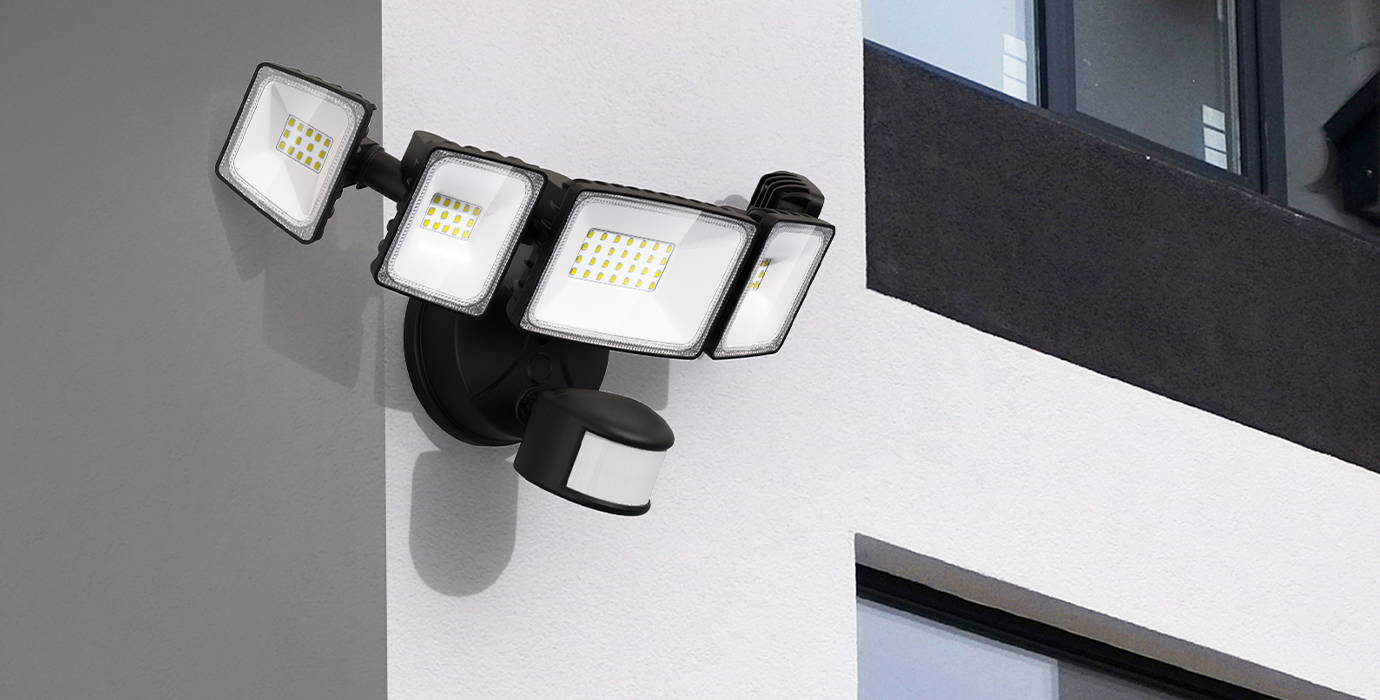 16.46 x 5.16 x 5.71 inches
1 x 27W Motion Sensor and Dusk to Dawn Light
1 x Remote Control
1 x User Manual
Frequently Asked Questions
Still have questions? Send us your question by filling out the form below, we will be happy to assist you.
What are 3-IN-1 Lighting Modes?
This security light includes Motion Sensor Mode, dusk to dawn mode, and always-on mode.
Can I install it under the soffit upside down?
Yes, it supports wall-mounted and soffit mounted.
Yes, the product is IP65 Waterproof.
How well does this operate in below-freezing weather?
This Security Light can operate normally at the temperature of -25 ~ +45℃.