Connect with Bluetooth, more stable and fast, effortlessly control smart flood light motion sensor, build up max to 200 lights BT group networking. Using the 'Onforu Home' APP, you can easily set up all these functions- color temp & brightness adjustment, motion detection level, microlight mode, delay time setting, and luminance detection, Bluetooth mesh networking group linkage.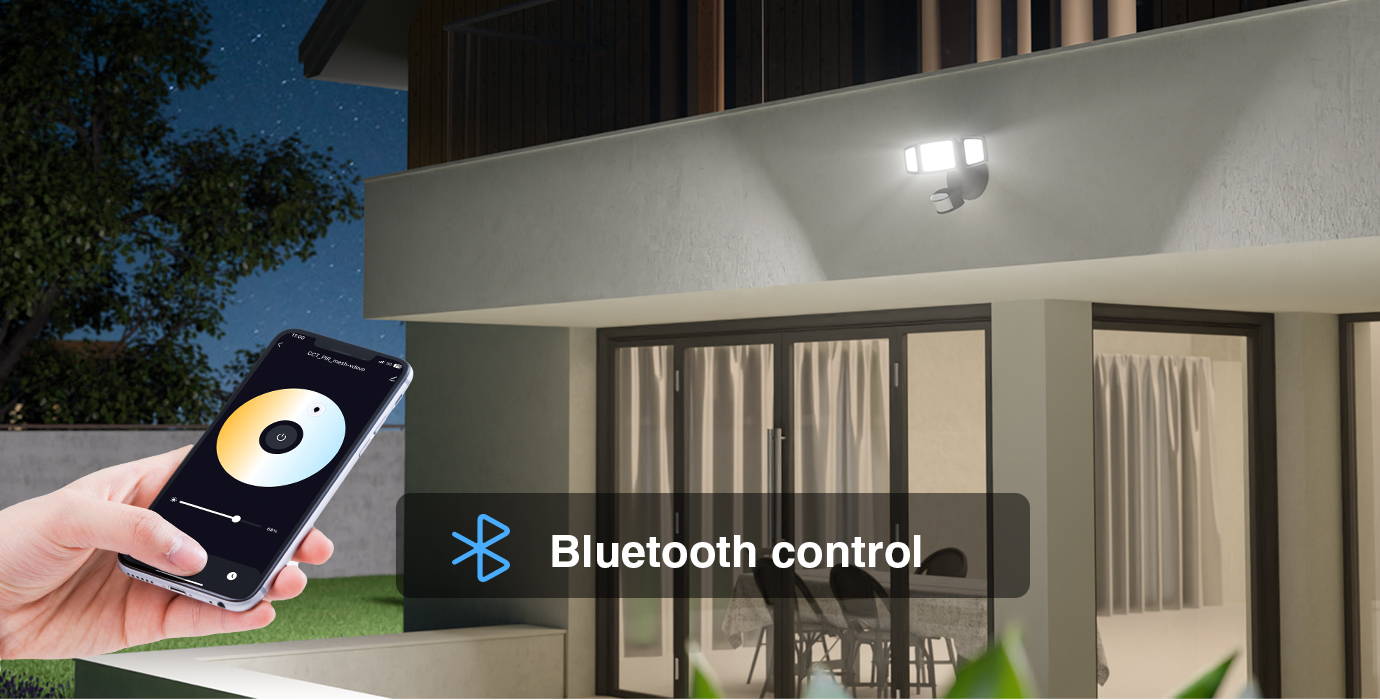 Upgrade Motion Sensor Light
Max to 180° motion sensor angle, 72.7FT detected distance, 4.64 in installed base diameter. For a more sensitive passive response, a 3-level sensing distance(Low/Middle/High) can be adjusted and set for your desire. And every trigger movement will recorded as events on your phone. it is also equipped luminance detection system, according to 5 surrounding brightness modes to sense and trigger.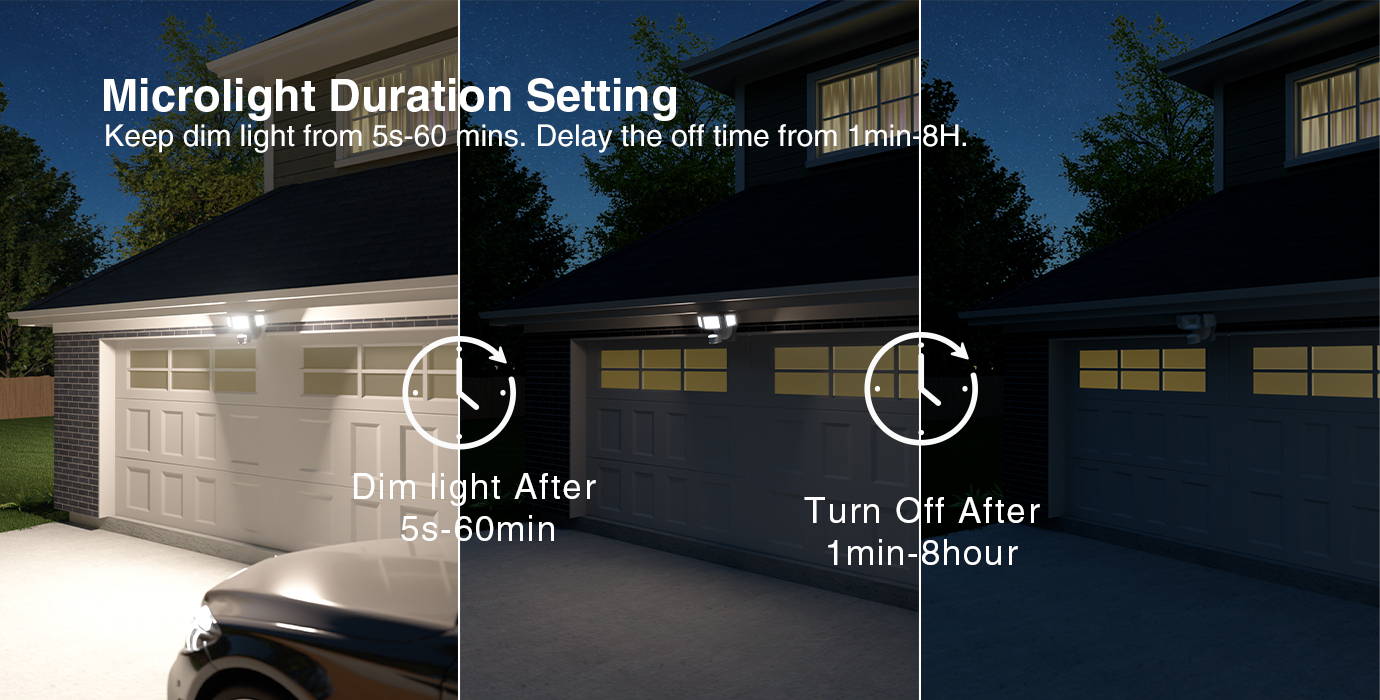 Tunable Color Temperature & Brightness
The security lights motion outdoor use a unique adjustment design— a STEPLESS DIMMING system, based on 3 basic color temperatures of warm white - daylight - cold white, and 5-level brightness, offering a wider range of color temperature changes. The security lights are also equipped with a memory function, always meeting your needs for any occasion.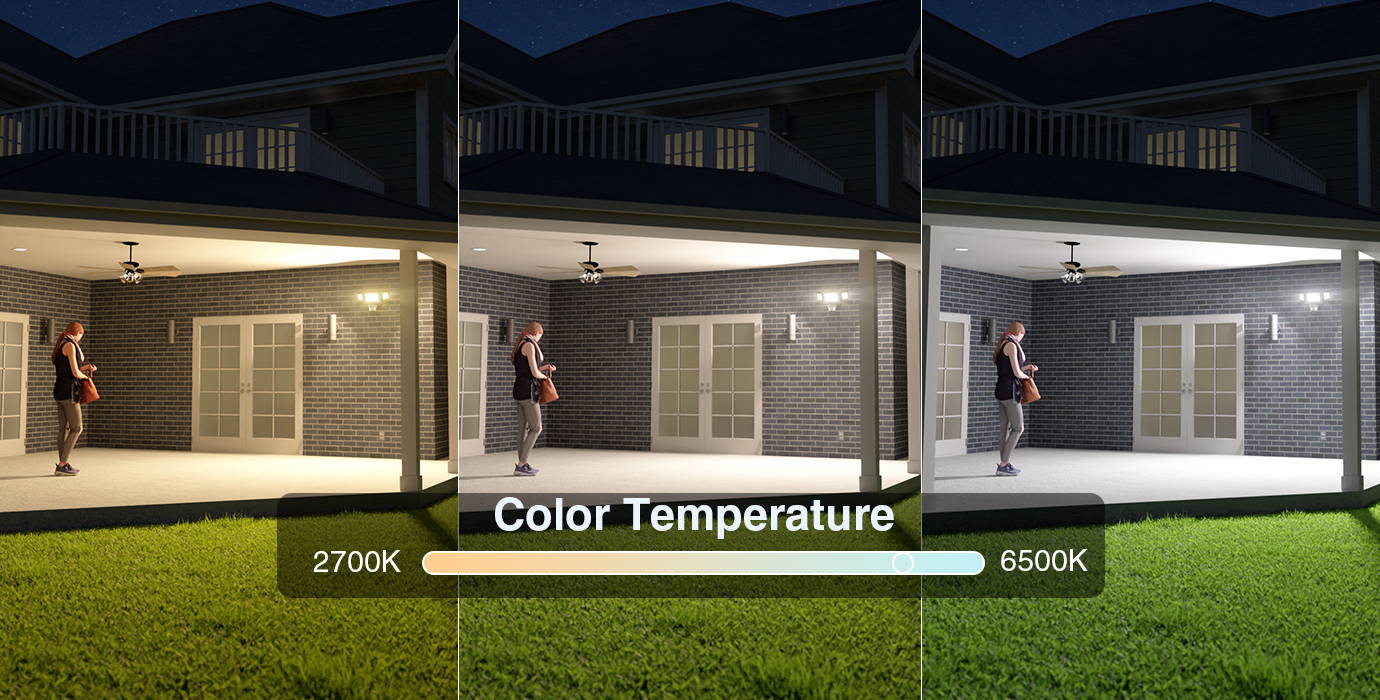 Safety for any weather, IP65 waterproof and dust-proof rating ensures that your outdoor security light fixture won't be damaged in rain, sleet or snow weather. Perfect for garages, workshops, yards, storage rooms, driveways, parking lots, hallways,etc.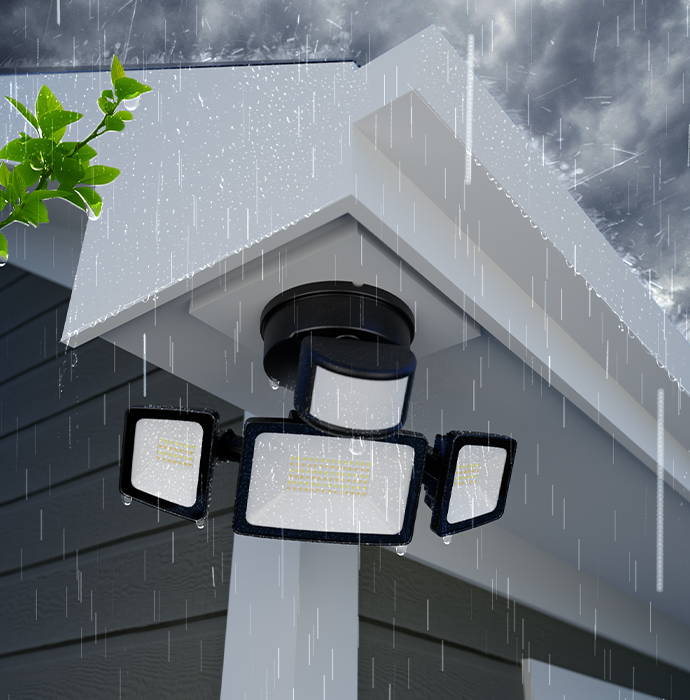 "Onforu" APP support records when every trigger is on, and group linkage (several lights can trigger sensing and light on at the same time)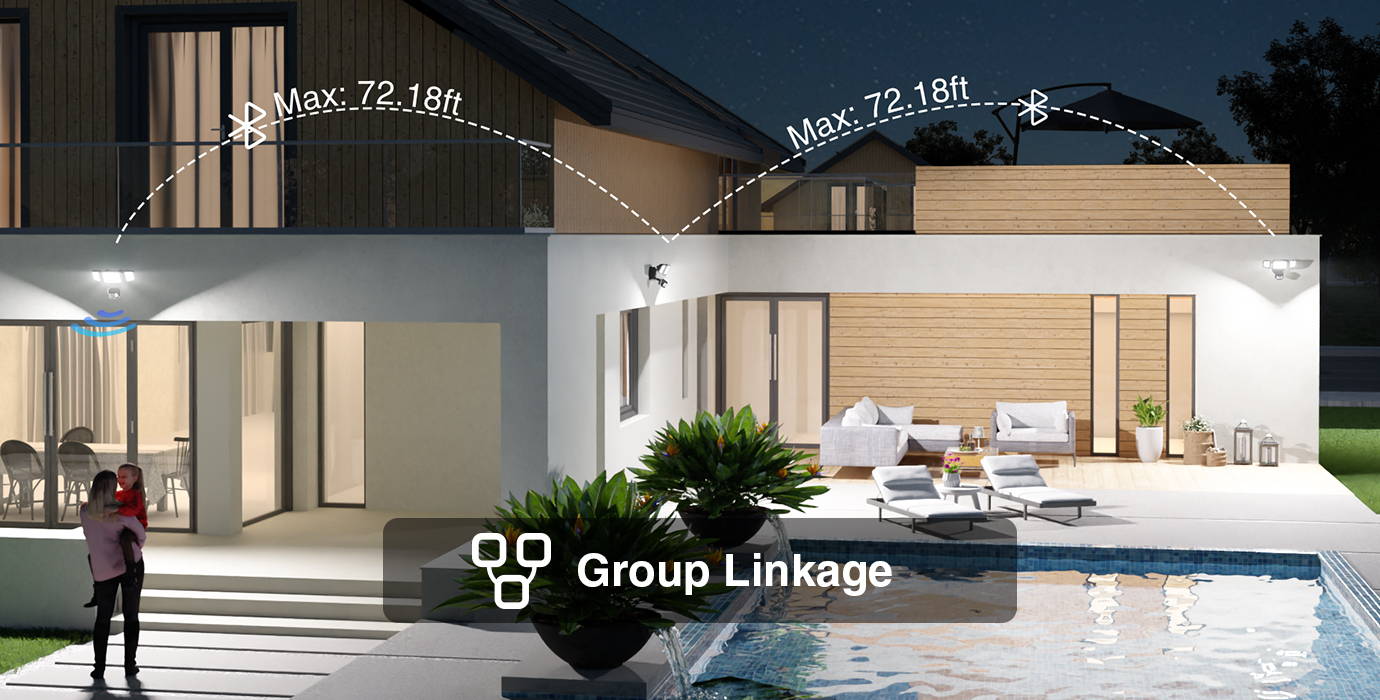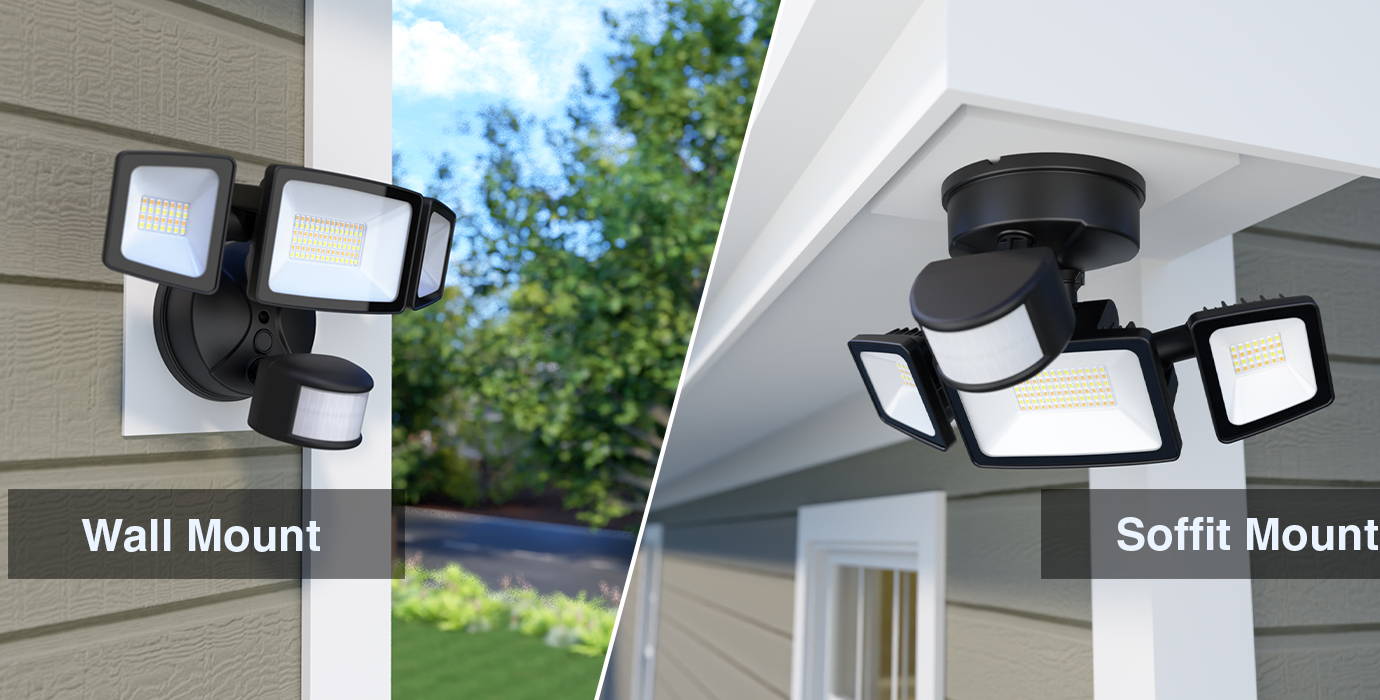 The security light is perfect for garages, workshops, yards, storage rooms, driveways, parking lots, docks, attics, lathes, and homes, entryways, porches, and other lighting requirements.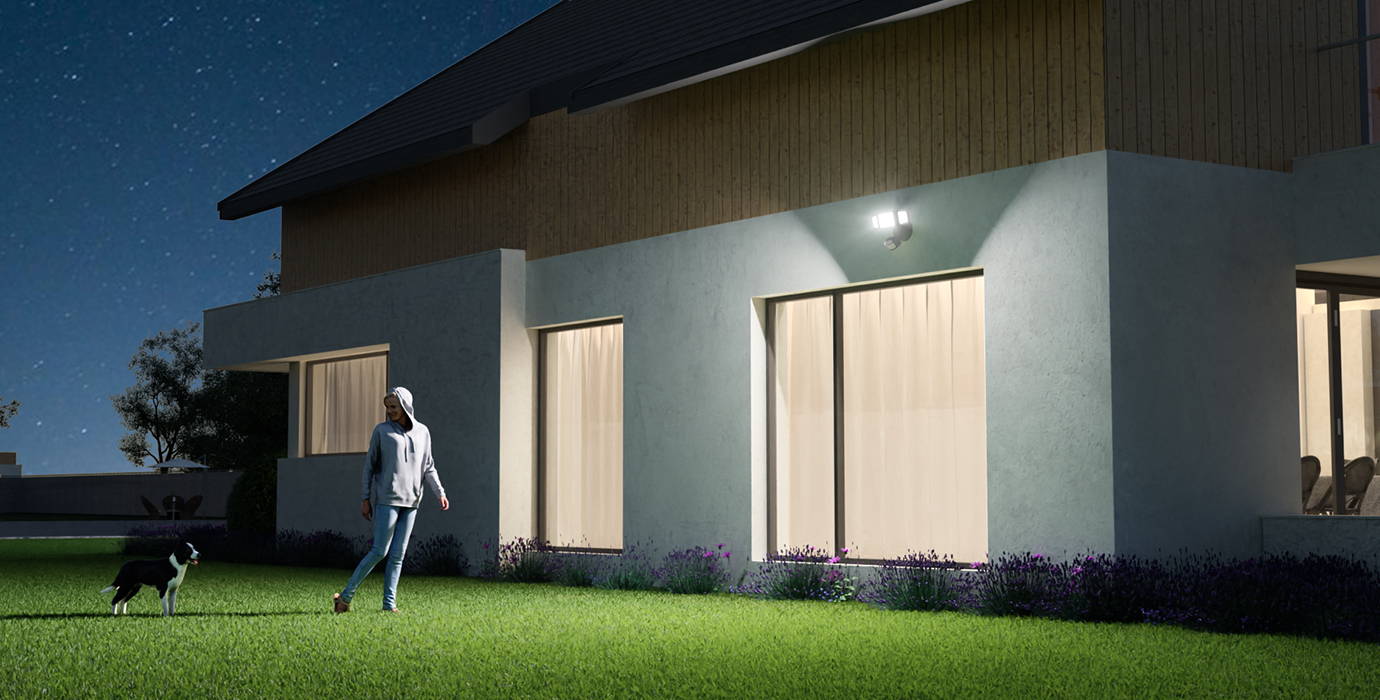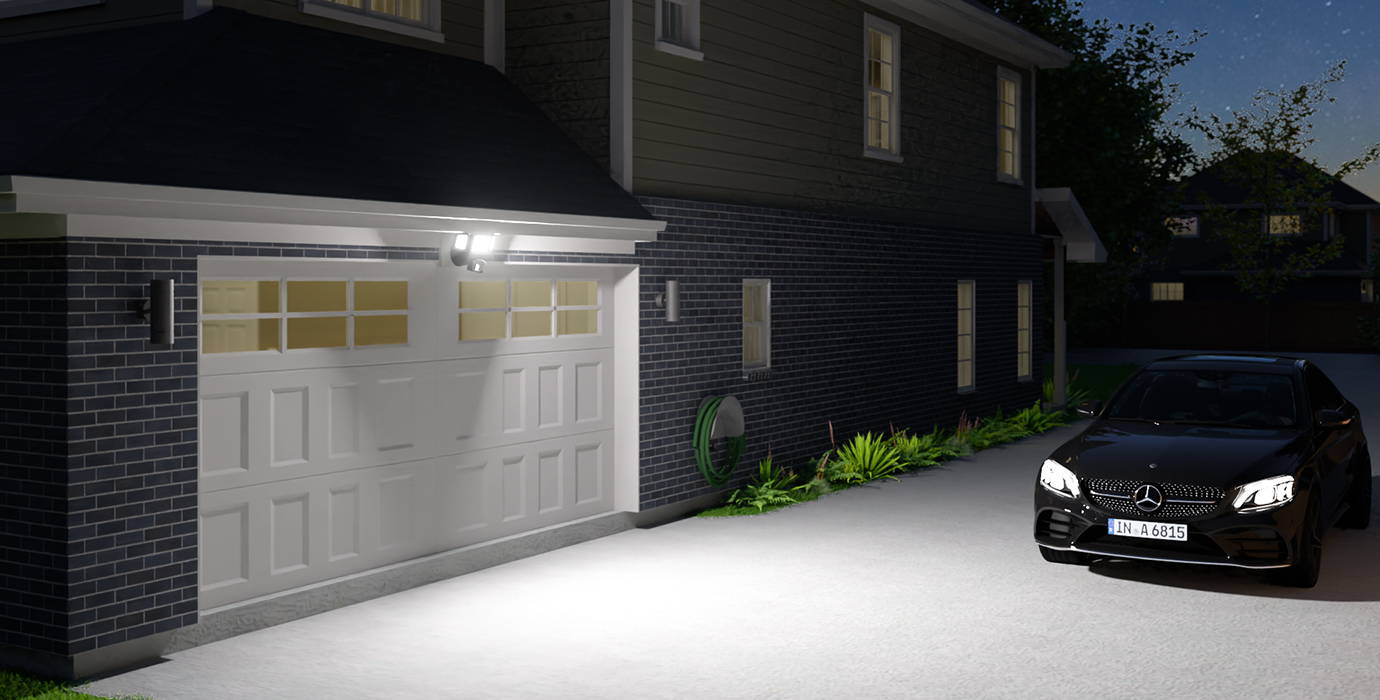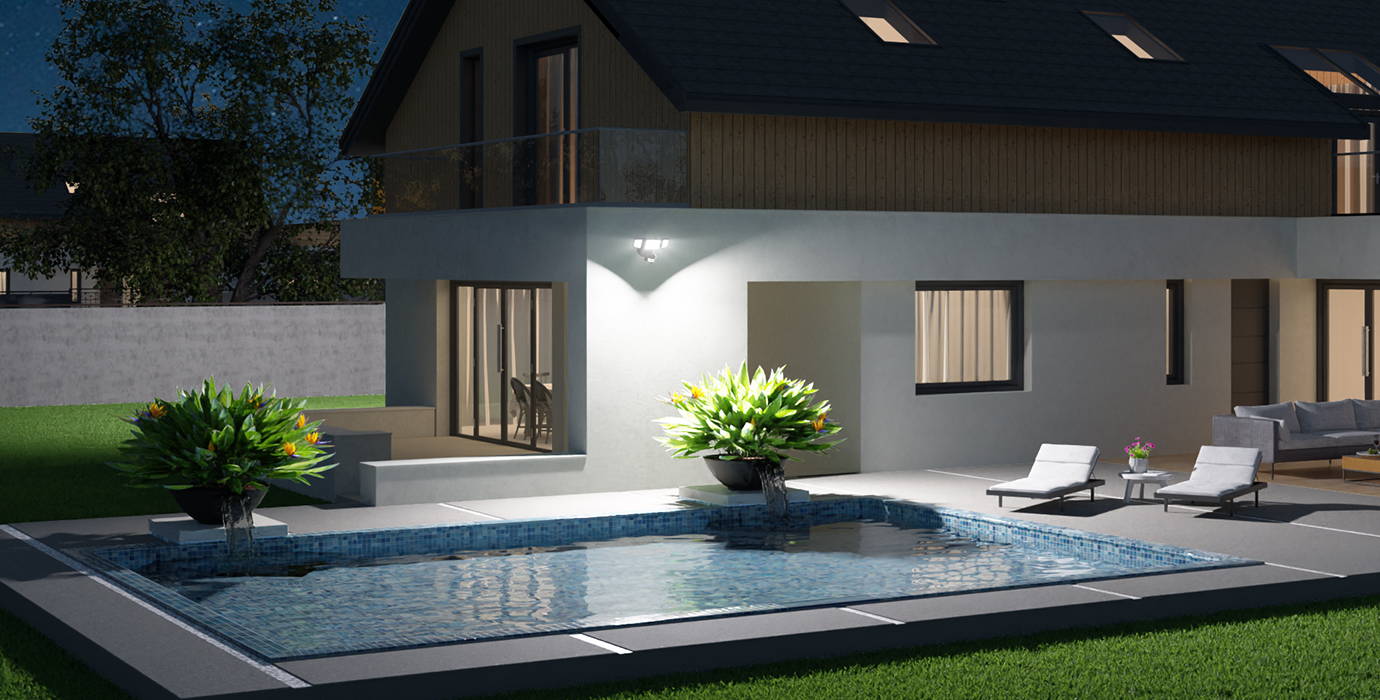 IP65(security light), IP44(motion detector)
10.7 x 5.66 x 5.39 inches
1x 55W Motion Sensor Security Light
1x User Manual
Frequently Asked Questions
Still have questions? Send us your question by filling out the form below, we will be happy to assist you.
Does this security light have a sensor to detect motion?
Yes, it will turn on at night after motion is detected.
Yes, it is dimmable, and the color temperature is 2700K-6500K.
How to control the light?
You can control the light through the APP "Onforu".
Can I install it under the soffit upside down?
Yes, it supports wall-mounted and soffit mounted.
Yes, IP65(security light), IP44(motion detector)