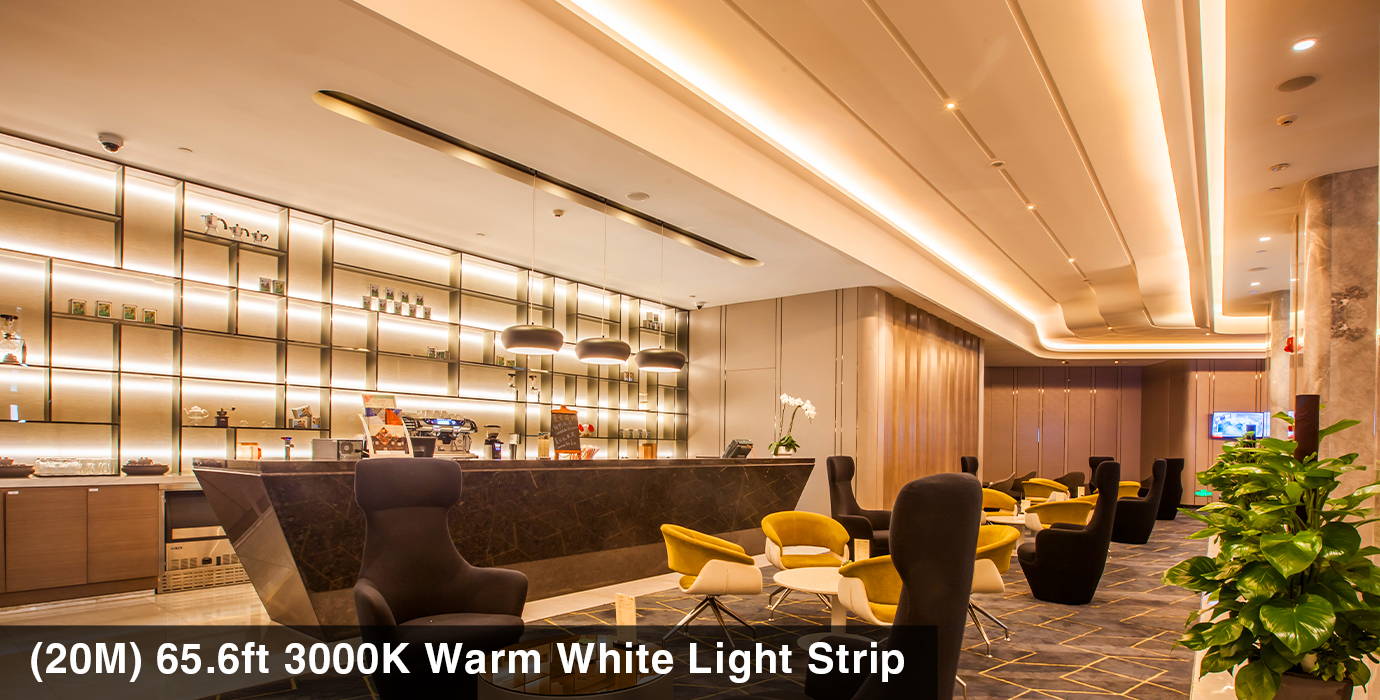 65.6ft/20M Super Long Design
Comes with 2 rolls of 32.8ft long LED light strips, consisting of 1200 pieces of ultra-bright 2835 LEDs, 4800Lm. 12V safe to use. These dense LED beads can provide more uniform light.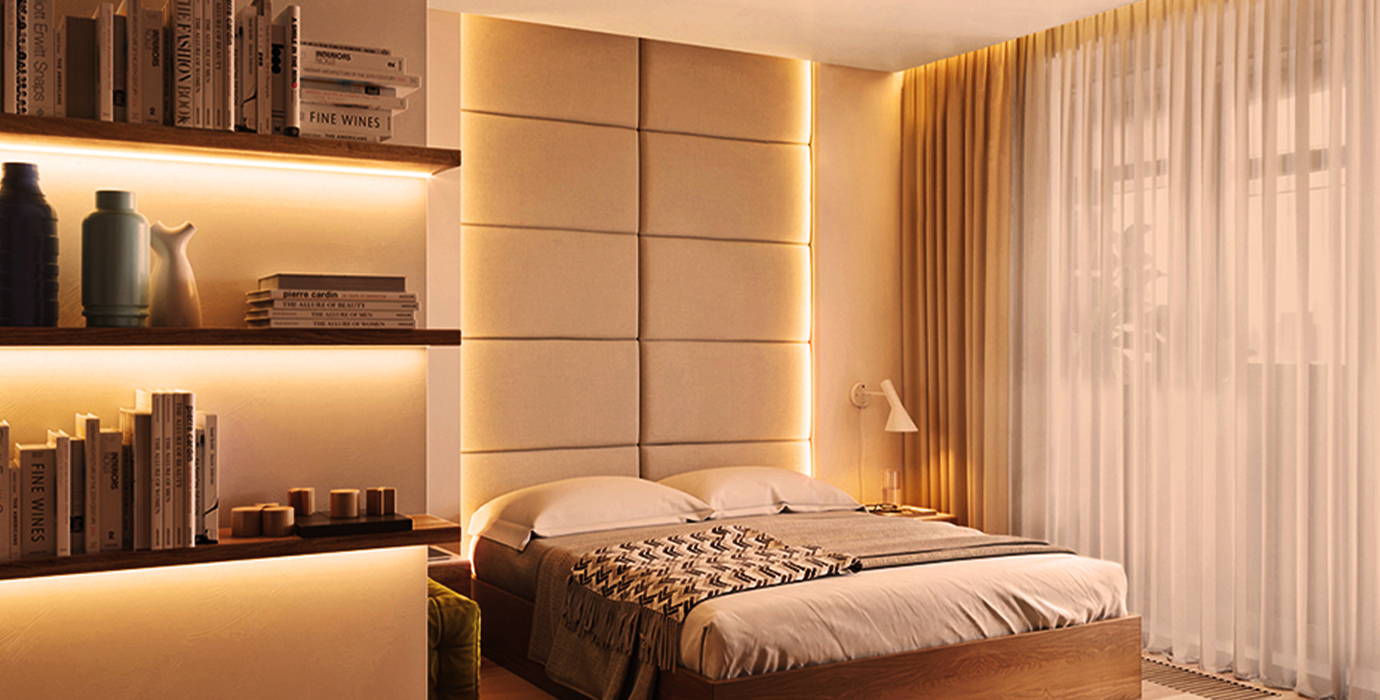 Bright Warm White & Dimmable
This 3000K warm white strip light can be simply controlled by a switch dimmer(included), convenient to adjust the brightness as you like. With high color rendering feature, which will ensure clearly present their natural and vivid color.
65.6ft flexible strip lights are flexible and long enough, the material is soft and can be bent, folded, and wound. Perfect for DIY lighting decor. You can cut the strip light and connect the rest strip light to desired lengths. Please cut along with the cutting marks on the copper sheet. (Note: connectors not included).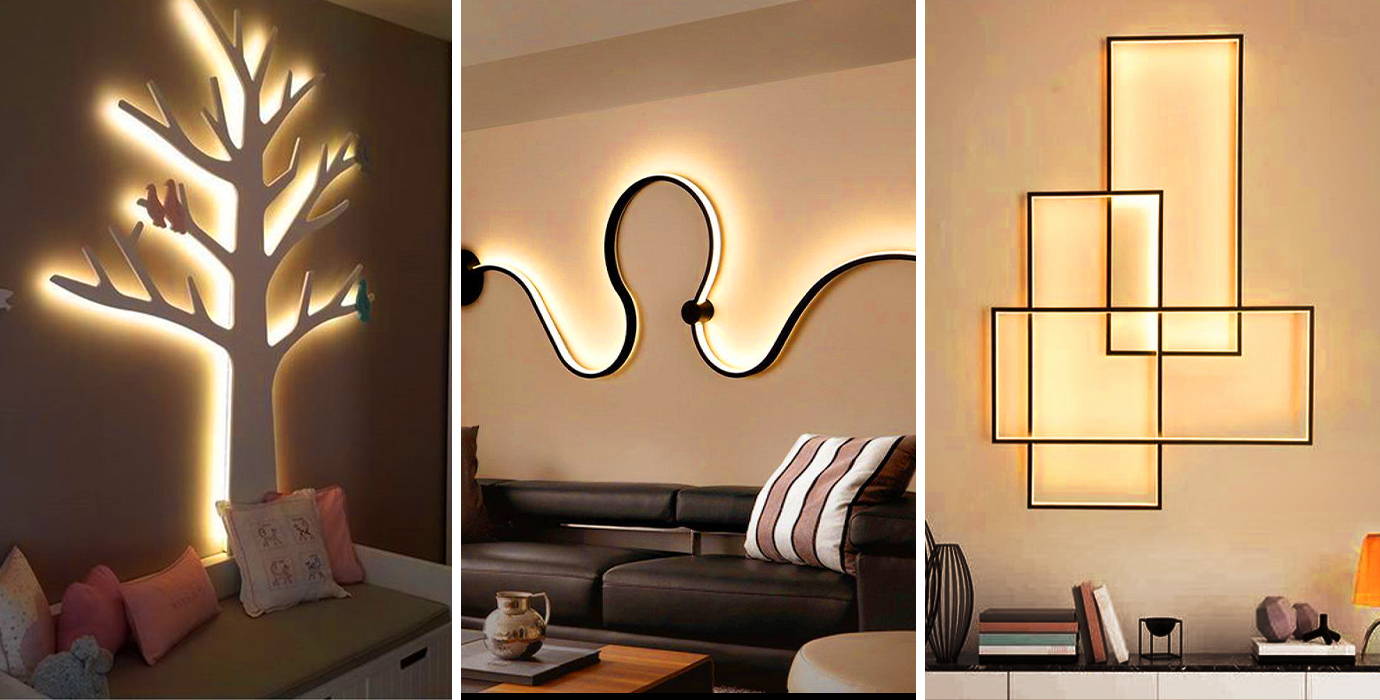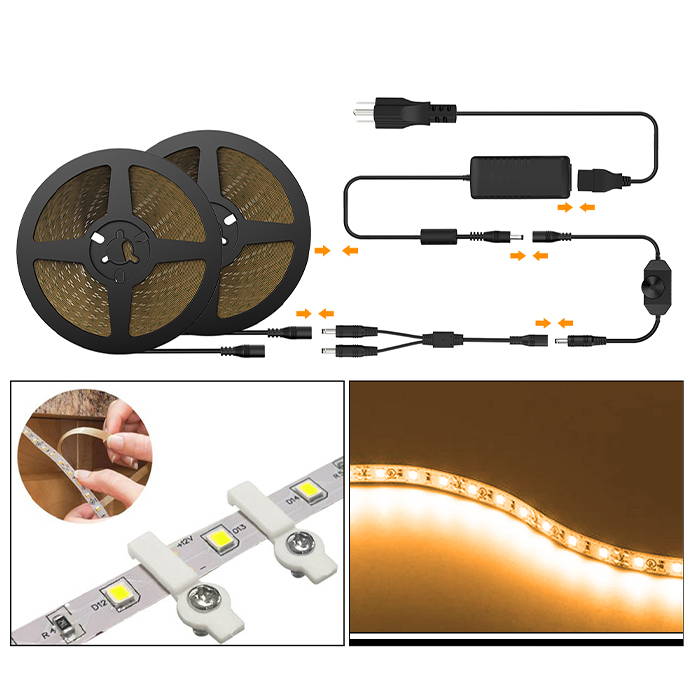 Simply stick the warm white strip light to a dry and clean surface. Strong adhesives and strong clips further hold the light strip in place firmly.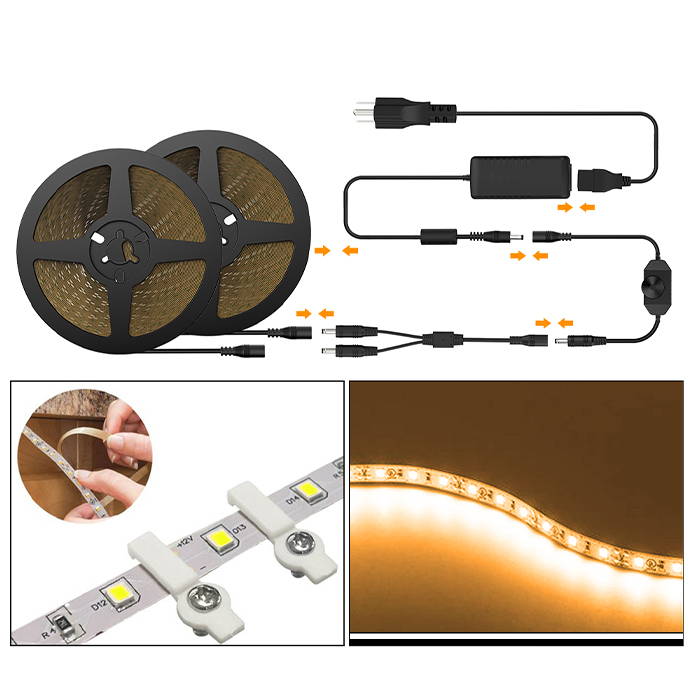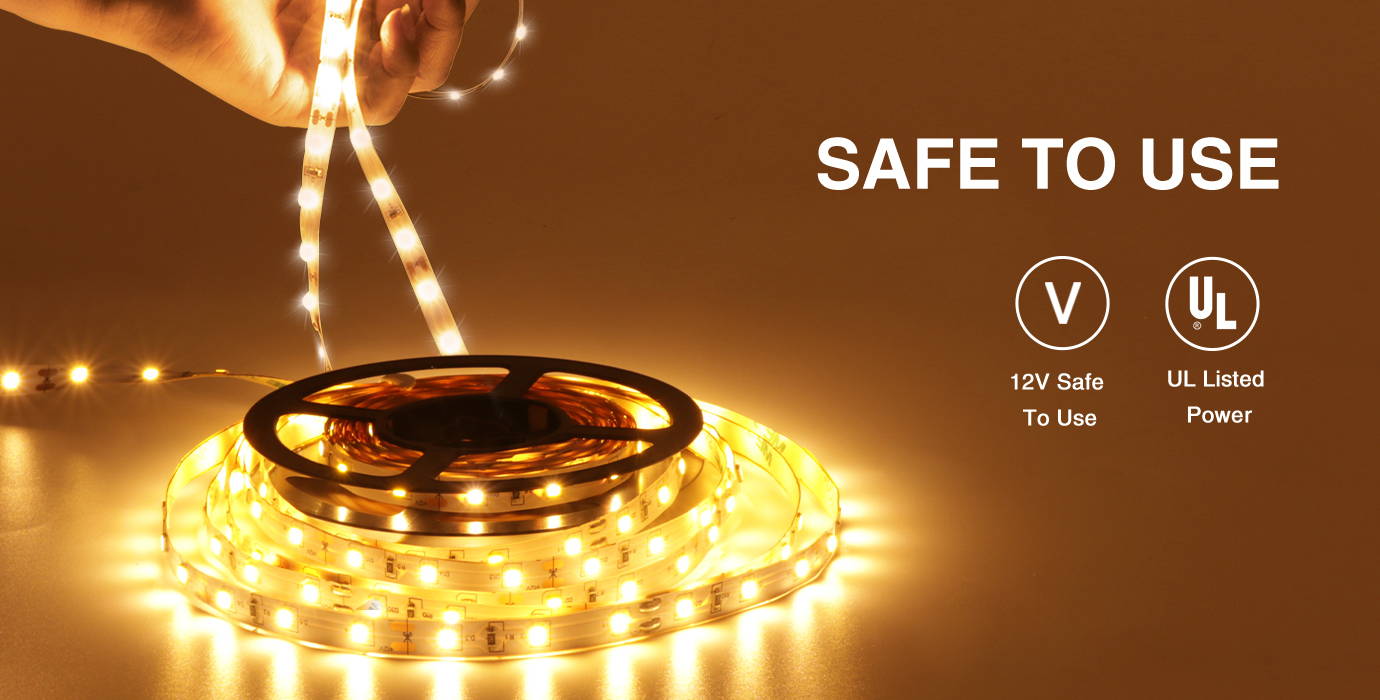 Pretty suitable for indoor lighting and decoration; Such as the ceiling of your bedroom or living room, kitchen, corridor, under cabinet, dining room, bedroom, party, stairway, wedding, etc.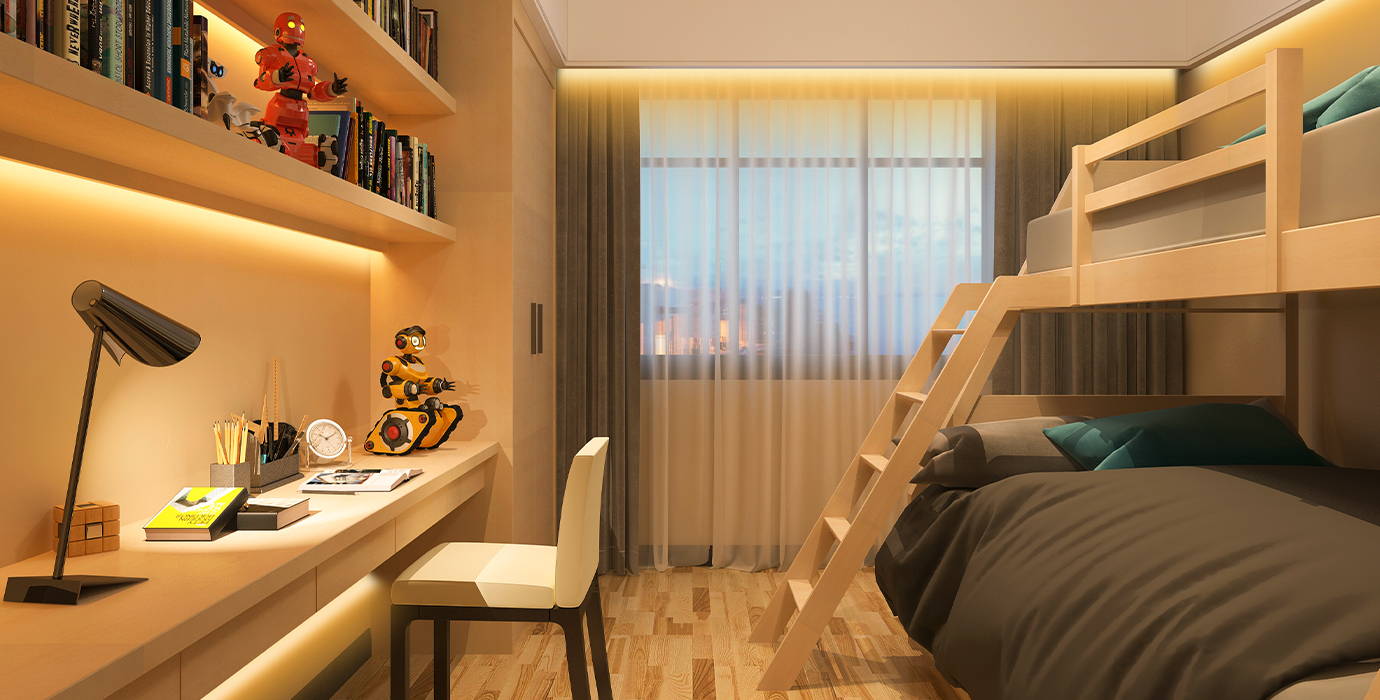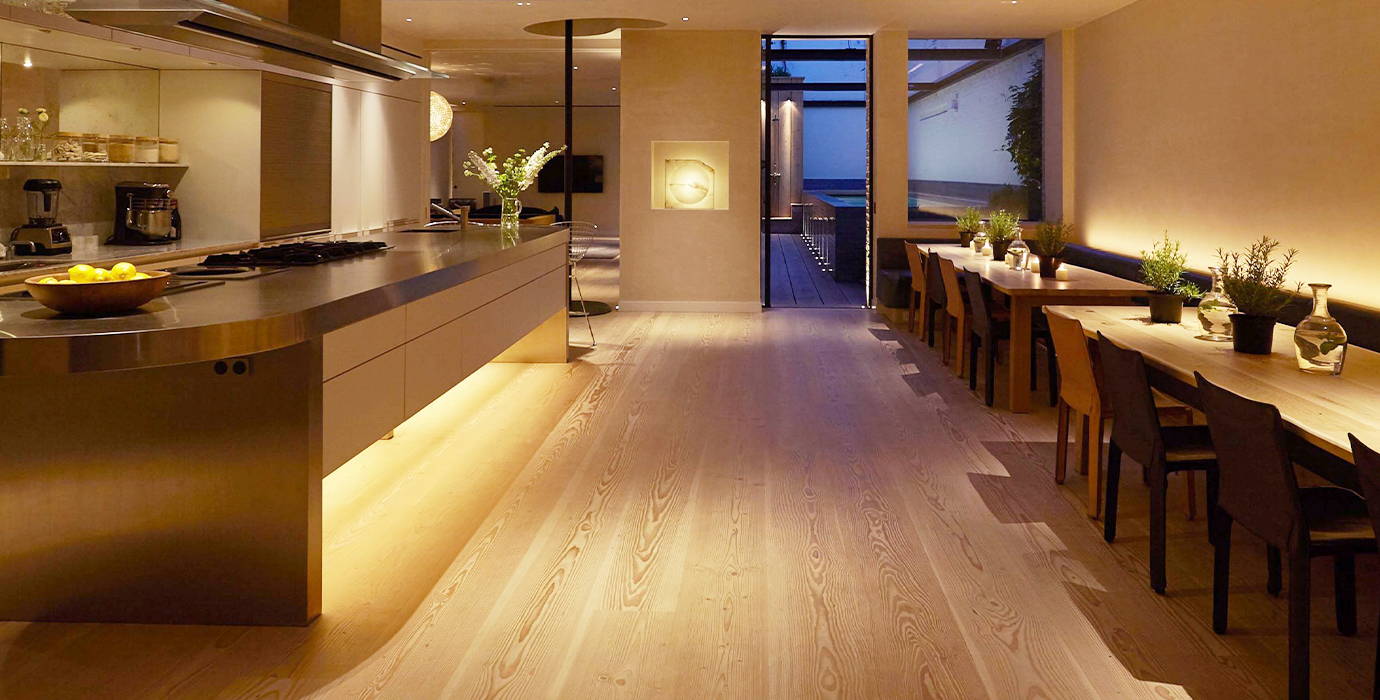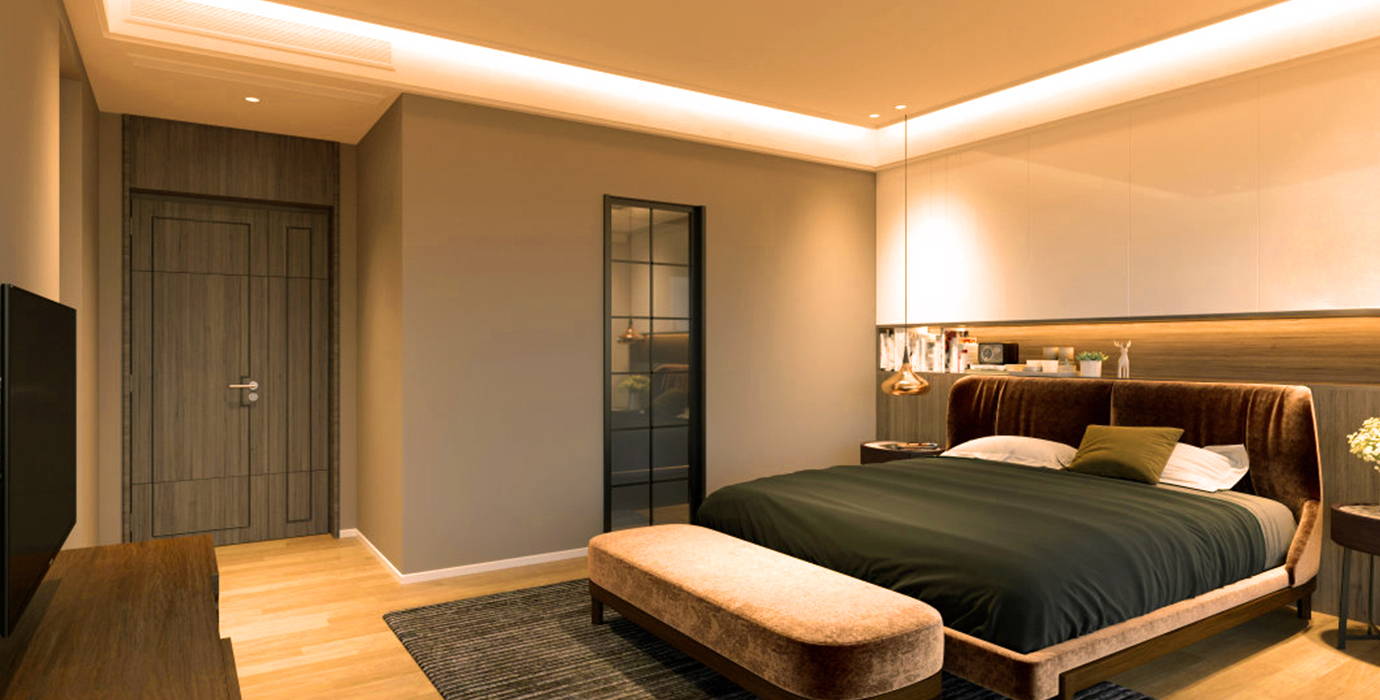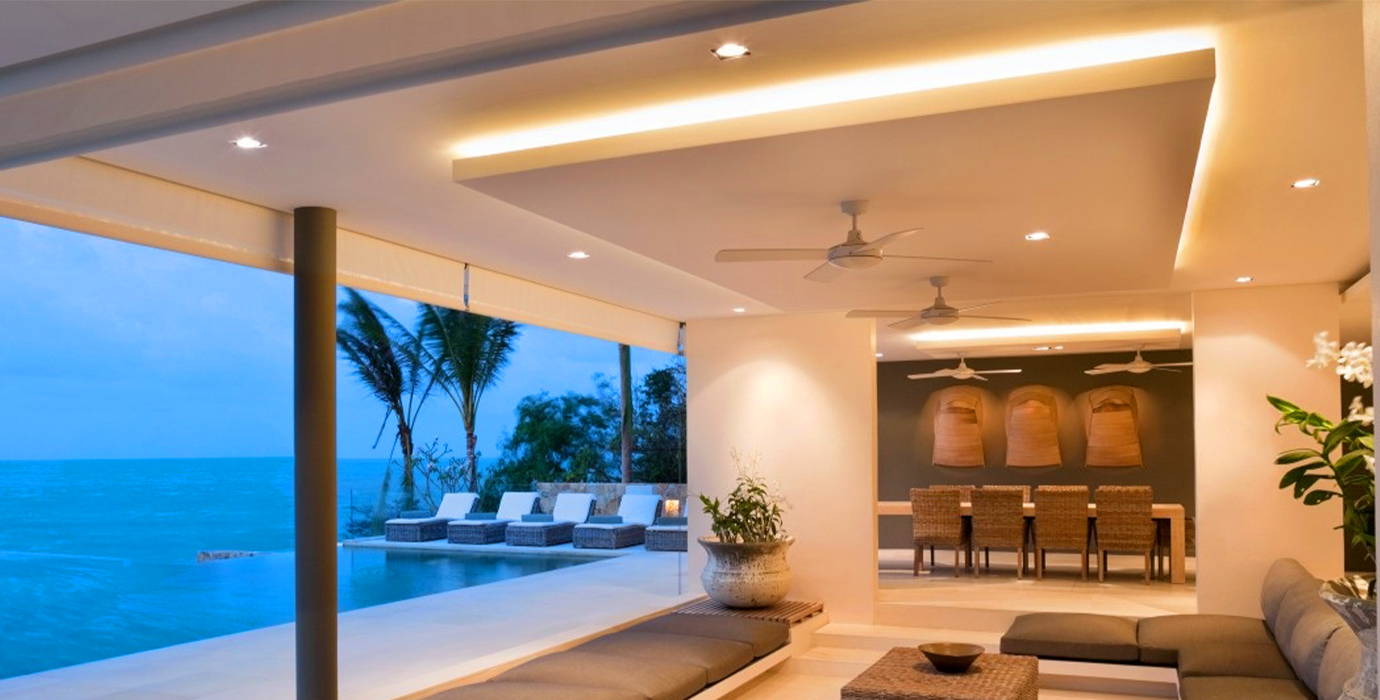 2 x 32.8ft(10M) LED Strip Light
1 x 12V 4A UL Listed Power Supply Adapter
1 x LED Strip Dimmer
1x 1:2 DC Power Splitter Cable
22 x Fixing clips
1 x User Manual
Note:
*We do not recommend to connected more than 65.6ft as the power adapter will exceed limited.
*Please unroll them for heat dissipation when testing for more than 2 minutes.
*The strip lights can be connected only when they are cut along the cutting marks on the copper sheet.
*Paste the LED strip lights onto a dry, flat, smooth, clean surface and they will work much better
*Just As Decorative Lighting. It can Not Replace Other Indoor Lighting Fixtures.
*Do not use the light bar in a continuous high temperature or humid environment, which can effectively extend the service life of the lamp beads and internal chips.
Frequently Asked Questions
Still have questions? Send us your question by filling out the form below, we will be happy to assist you.
What is the quantity of LEDs?
Is the strip width 8 mm or 10 mm?
Does this LED strip waterproof?
Is this available in other lengths?
We have 16.4ft/ 32.8ft/ 49.2ft/ 65.6ft length of this kind of LED Strip light.
Can this unit be turned off with the dimmer switch?