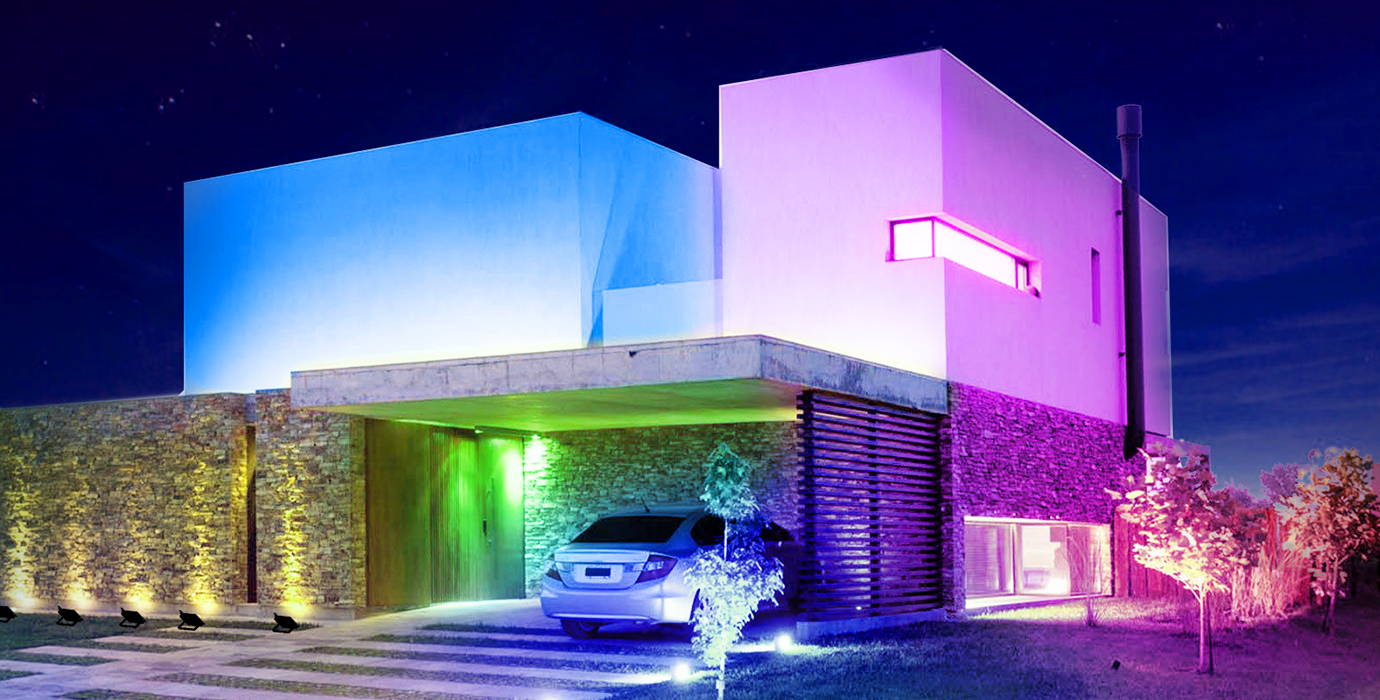 3-in-1 RGBCW Flood Light & DIY Colors
You can DIY the color, brightness, and light mode of the RGB LED floodlight in the APP. Can be used as a 6500K daylight white flood light, and work light to illuminate the yard. Or as a 2700K warm white floodlight to create a romantic and relaxing warm-tone atmosphere anywhere. This 25W RGBCW flood light can decorate your garden and create a rave and gorgeous atmosphere for your party. Bring you a colorful experience.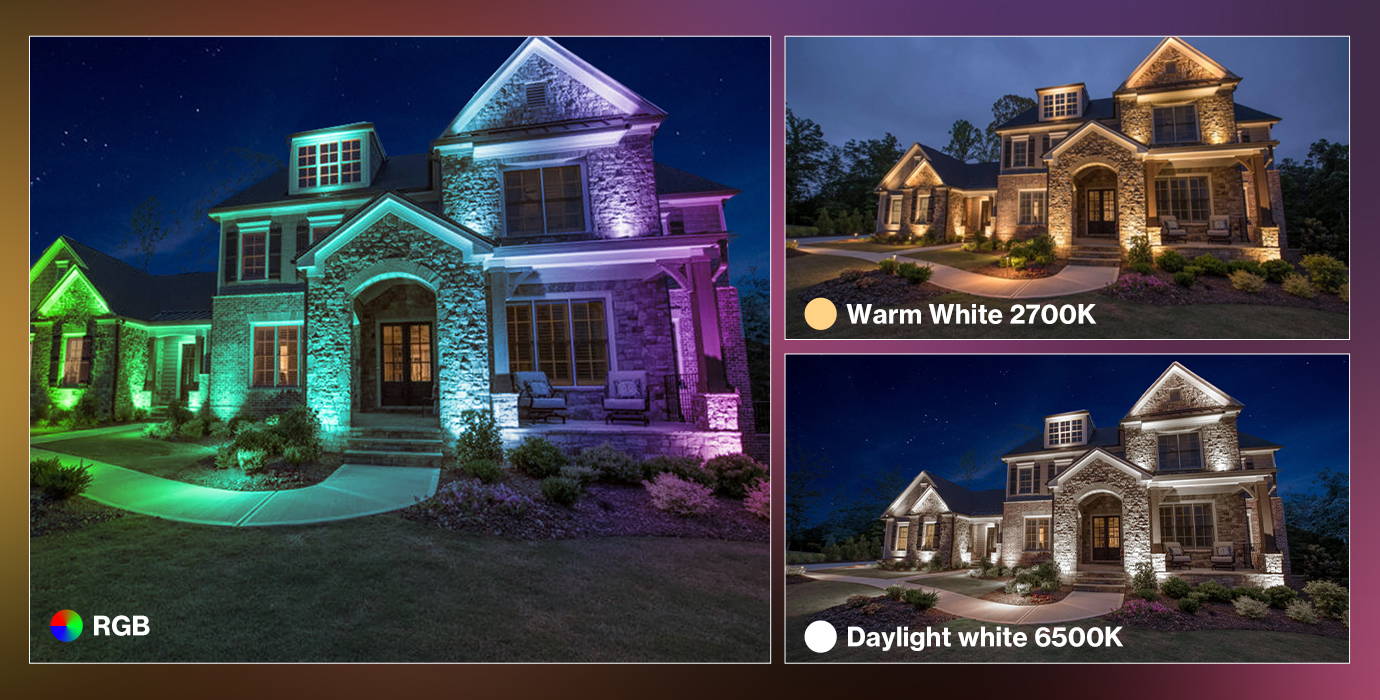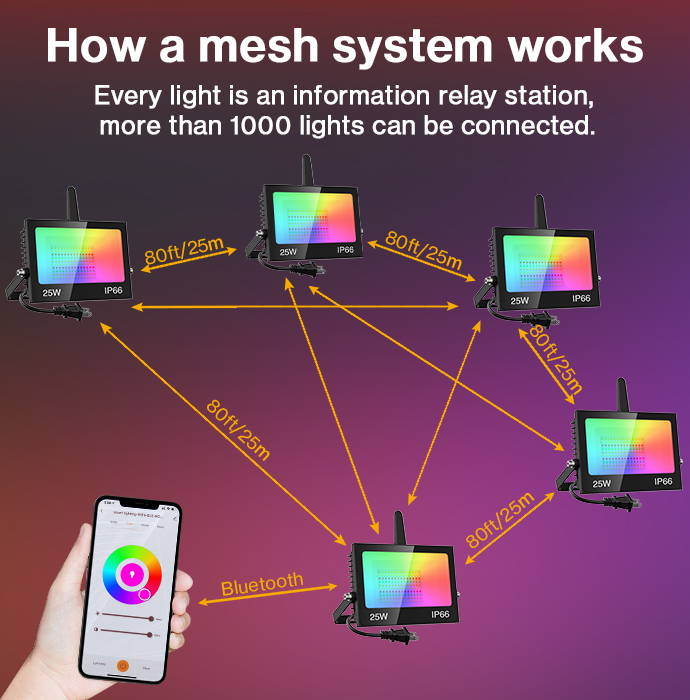 Bluetooth Mesh Group Control
These color-changing floodlights can be connected to each other via Bluetooth networking. The maximum number of connections exceeds 200; the longest connection distance can reach 80ft/25m. You can control multiple RGB lights simultaneously by creating groups to meet your lighting layout needs. You can specify colors, and turn on/off/grouping/dim the lights quickly no matter where you are.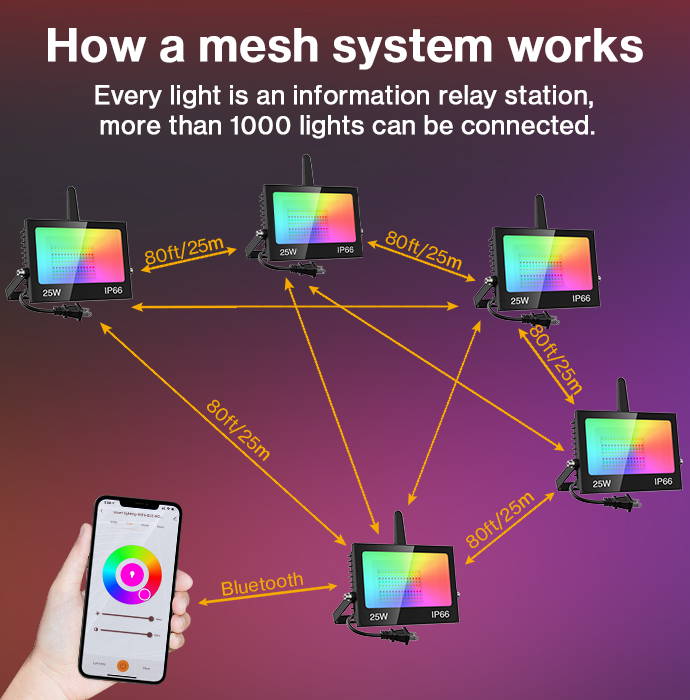 The timing function can set your led flood light to turn on or off at a specific time. Besides, if turned on again, it will keep the lights at the last set of modes, such as color, brightness, speed, and display modes. No need to reset. saving your time. Add color to your life and liven up your yard.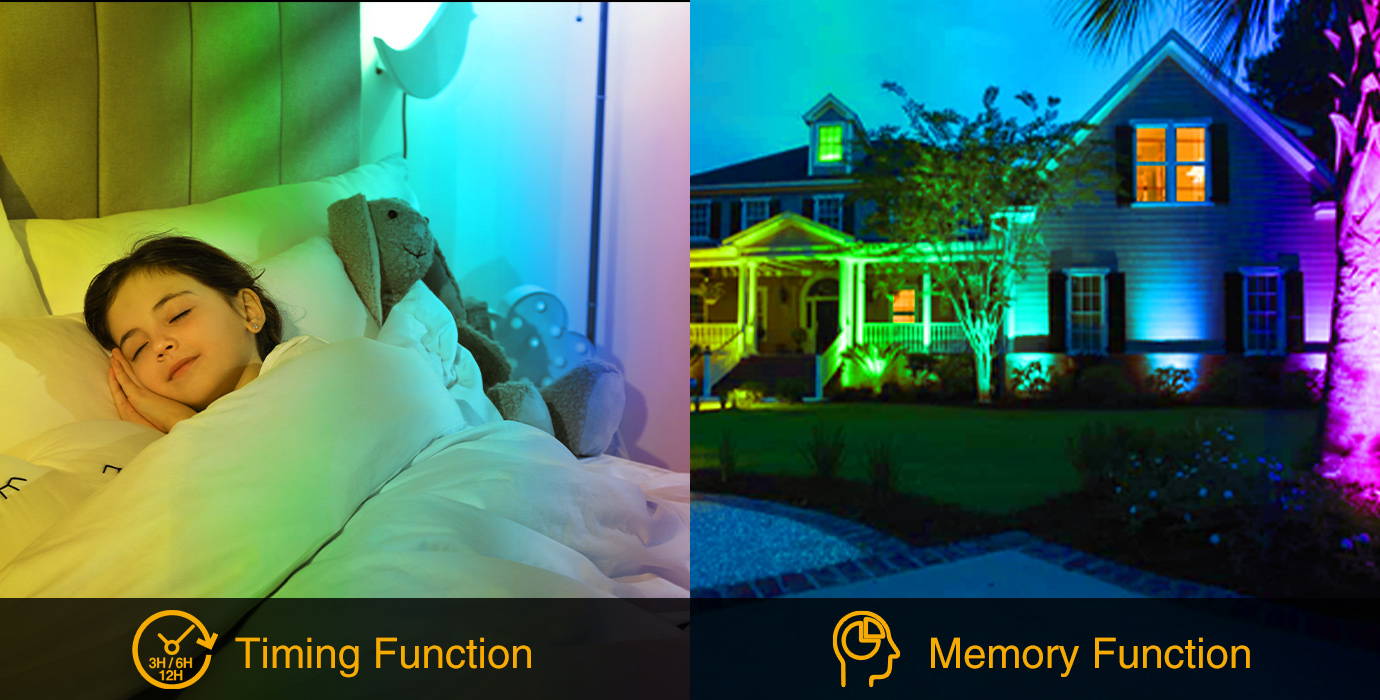 With IP66 waterproof, the operating temperature is between -25℃ ~ 45℃, and the floodlights outdoors can ensure the light works properly no matter rain, snow, heat, or cold environment.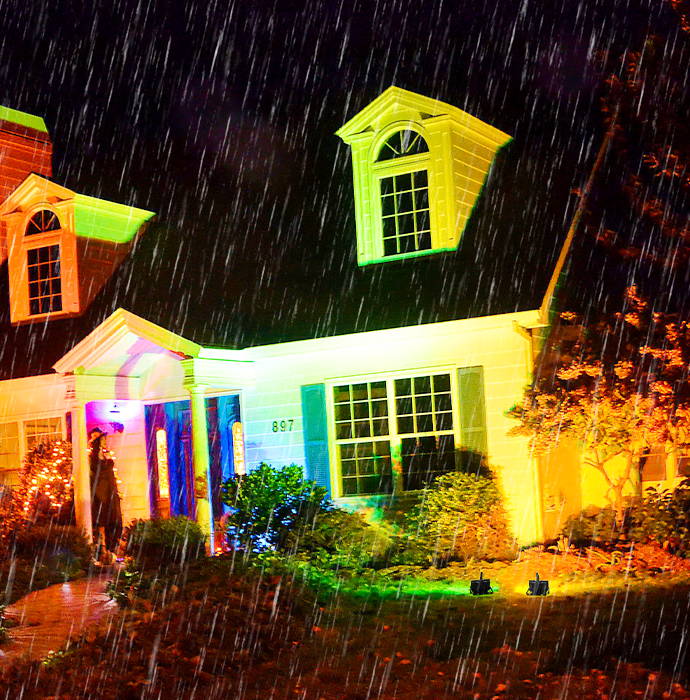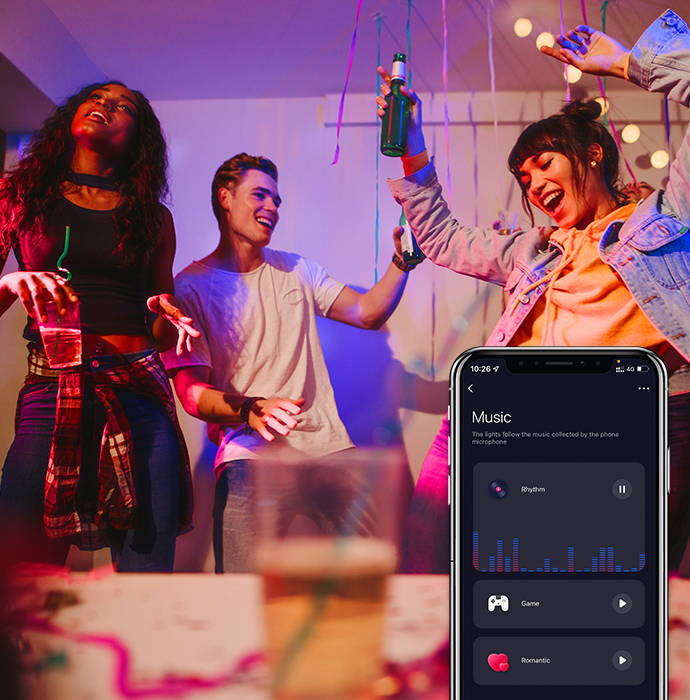 These Stage floodlights can change color according to the rhythm of the music melody. Play music or turn on the microphone on your phone to enter music mode and let your led color flood light dance to the beat and the rhythm of the music.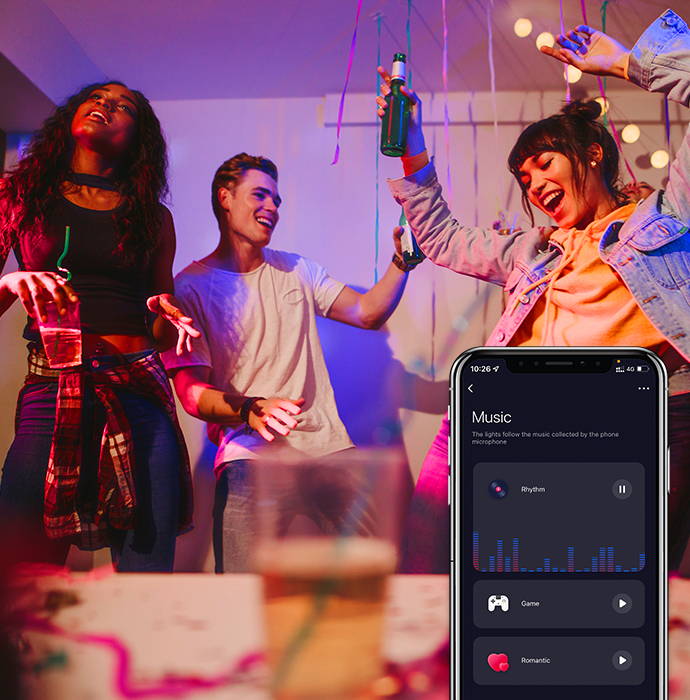 These color-changing floodlights perfect for use at the garden, bar, poolside, trees, patio, wedding, party, park, stage, landscape, building, backyard, lawn, etc. Especially suitable for Christmas, Halloween, uplighting parties, and other festivals and events.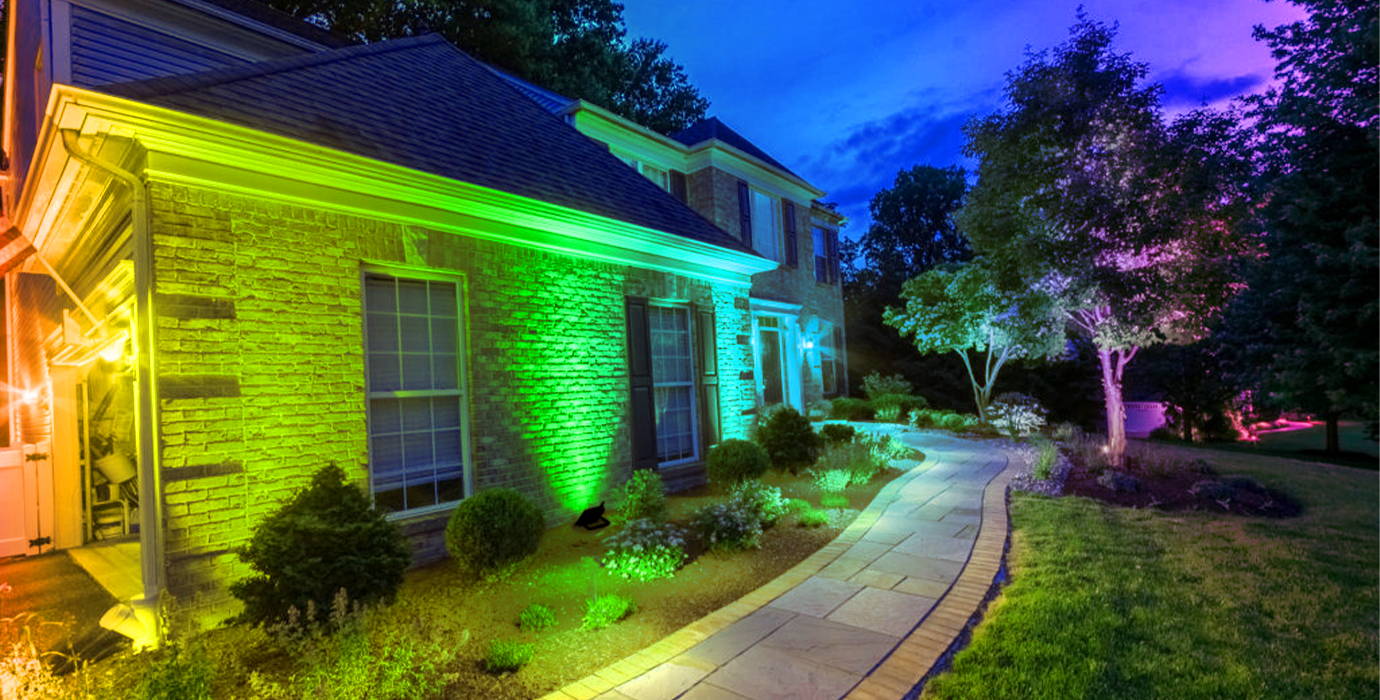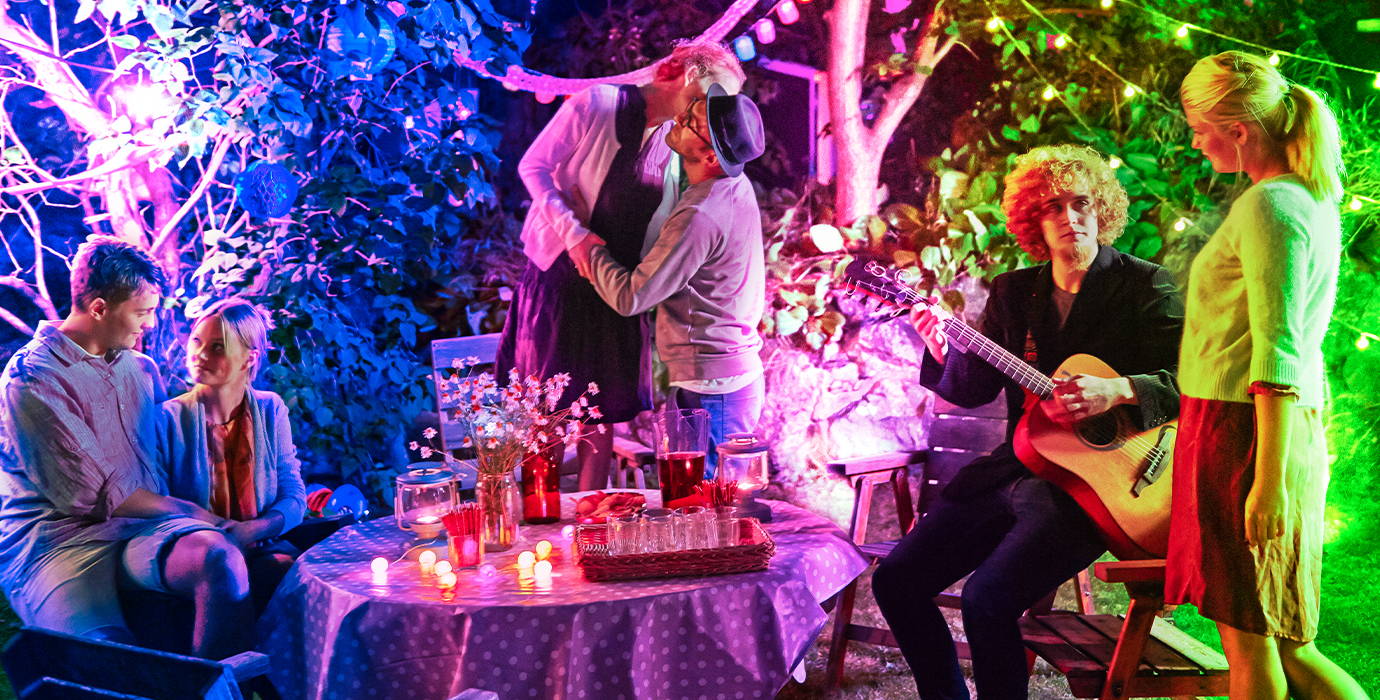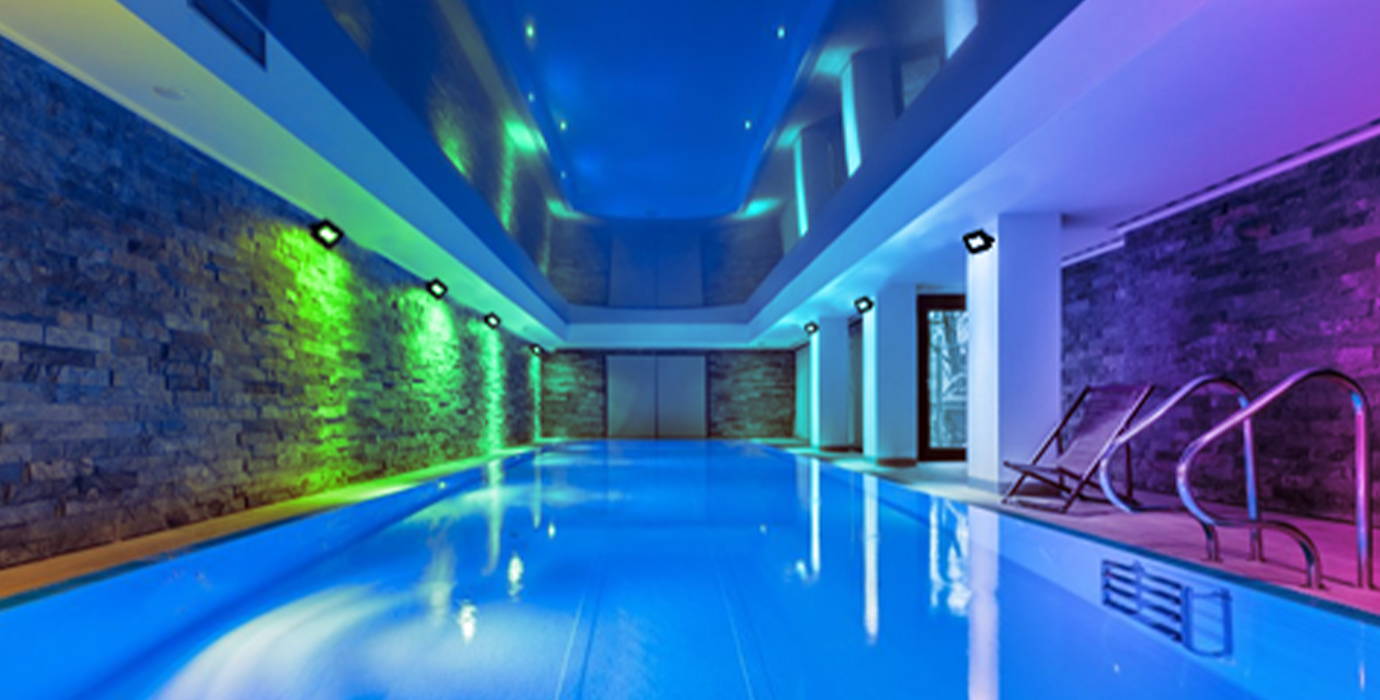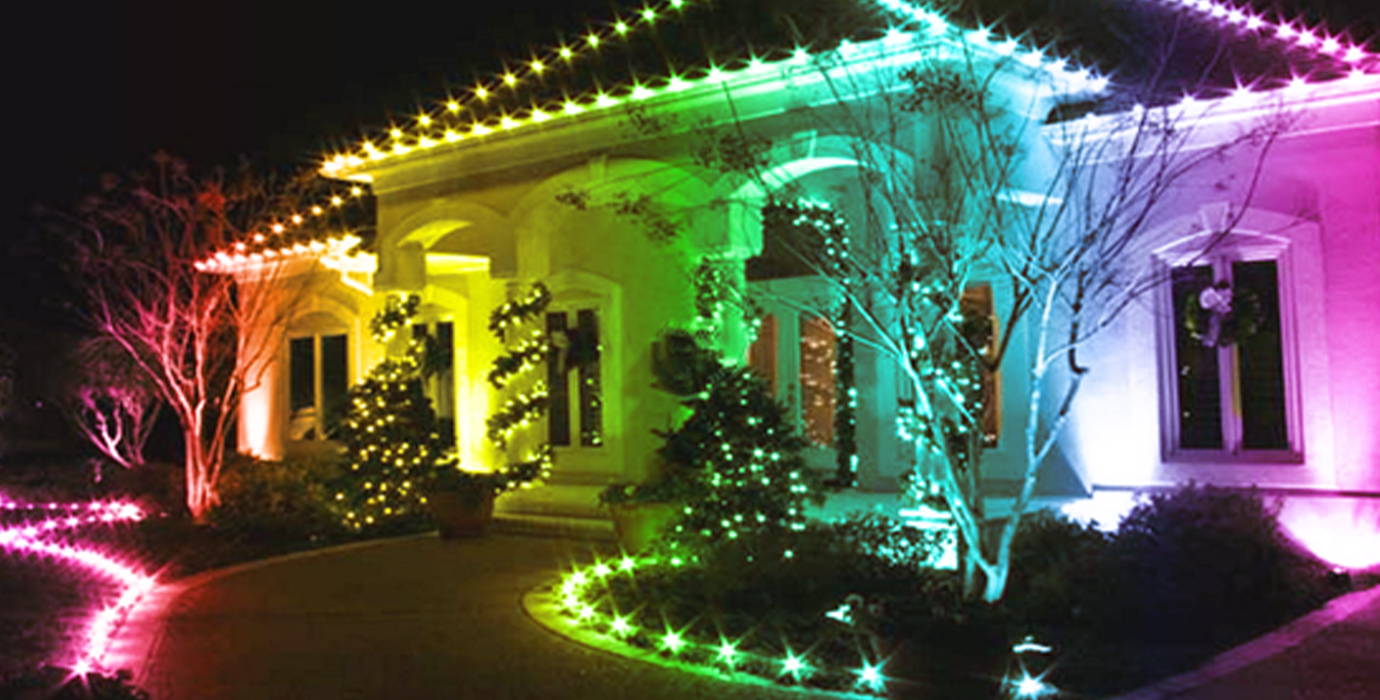 4 X 25W RGB Floodlight
1 X User Manual
Frequently Asked Questions
Still have questions? Send us your question by filling out the form below, we will be happy to assist you.
Can you group more than two lights?
Yes, it has Bluetooth Mesh Group Control function, and you can control multiple RGB lights simultaneously.
Can it customize the color?
Yes, it can customize the color via the APP.
Do these remember their last setting and color when you turn them back on after being unplugged?
Yes, they can remember and restore the last setting and color.
What is the working voltage?
It works with 100-120V AC.