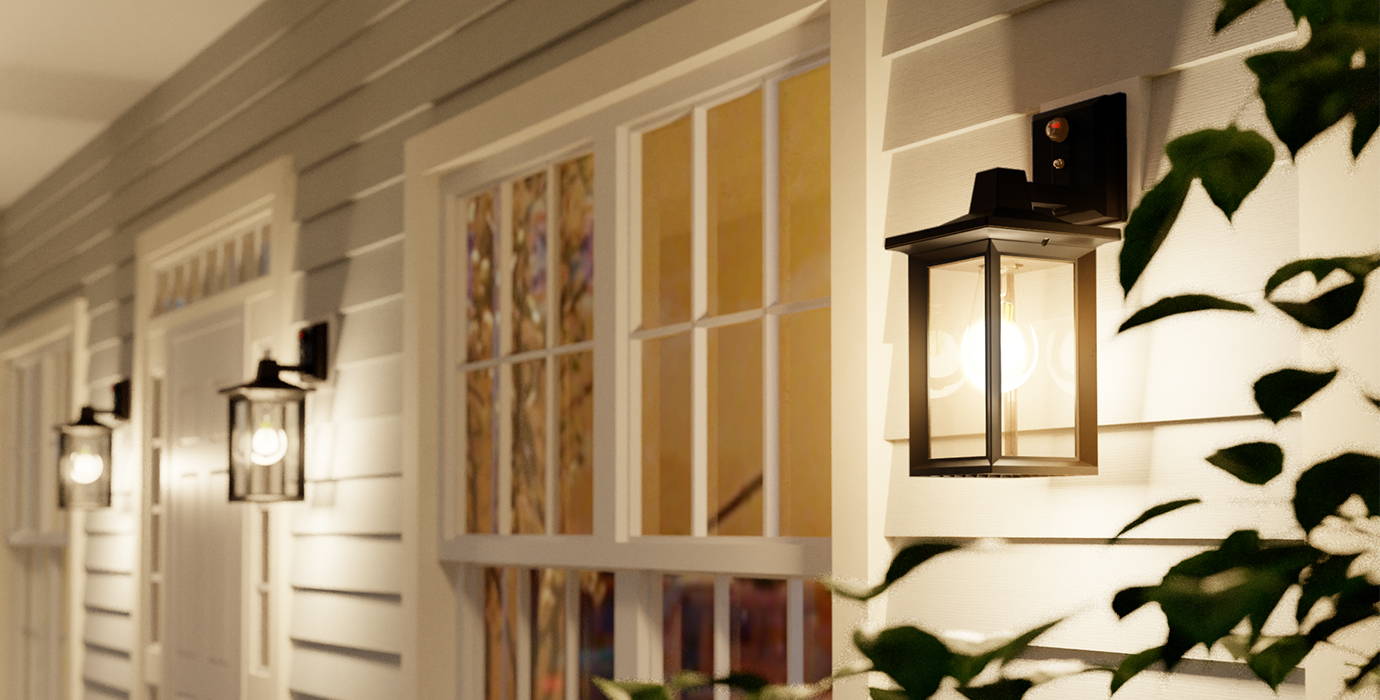 ①Dusk to Dawn Mode:
Built-in IC light sensor in our wall light will sensitively detect the brightness of surroundings. It will turn on automatically at night when the surroundings are dark (brightness less than 2 LUX) and turn off automatically in the daytime (brightness more than 10 LUX) to ensure efficient energy.
②Always-on Mode: the wall light can be turned on/ off via a home switch or remote.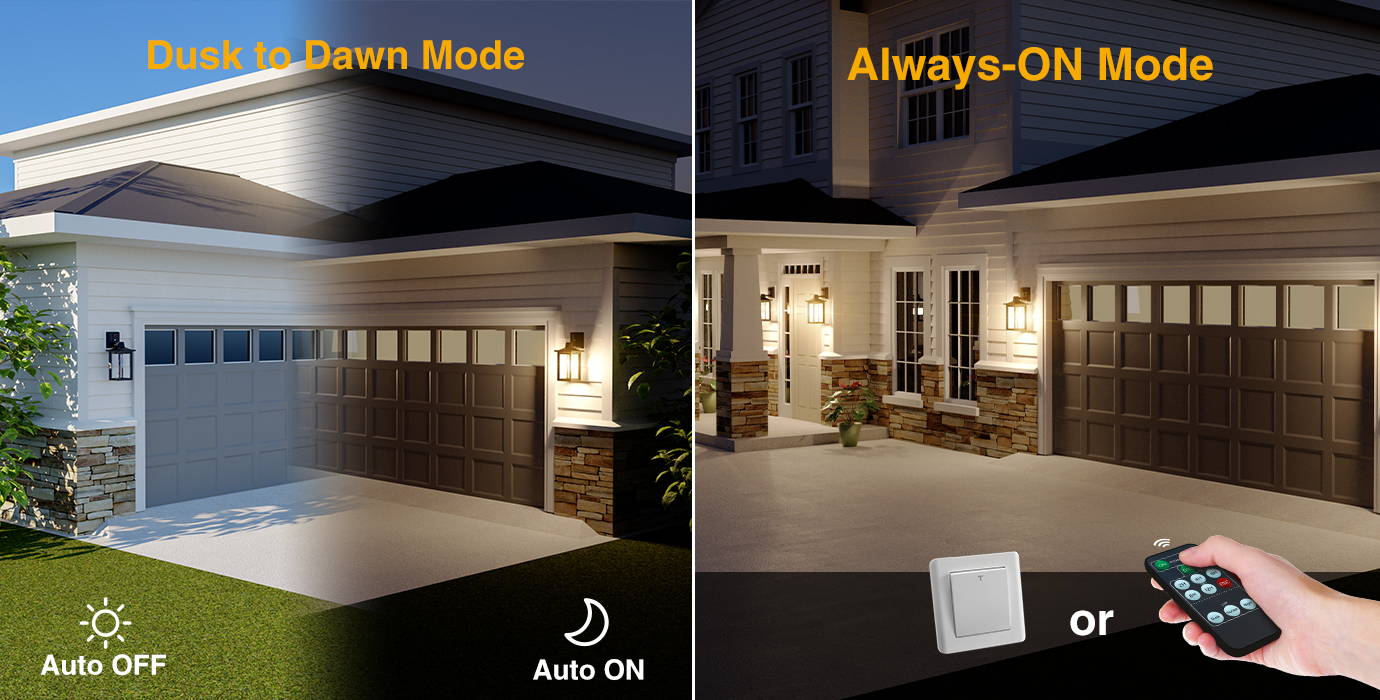 This exterior light fixture is constructed with heavy-duty rugged metal construction and tempered glass panels, with no glue on inner seams, perfect for outdoor use - front porch, garage, driveways, shed, etc. Even in rain, snow, and ultra-high or low temperatures, these outdoor lights will not get rusty or corrosion after years of use.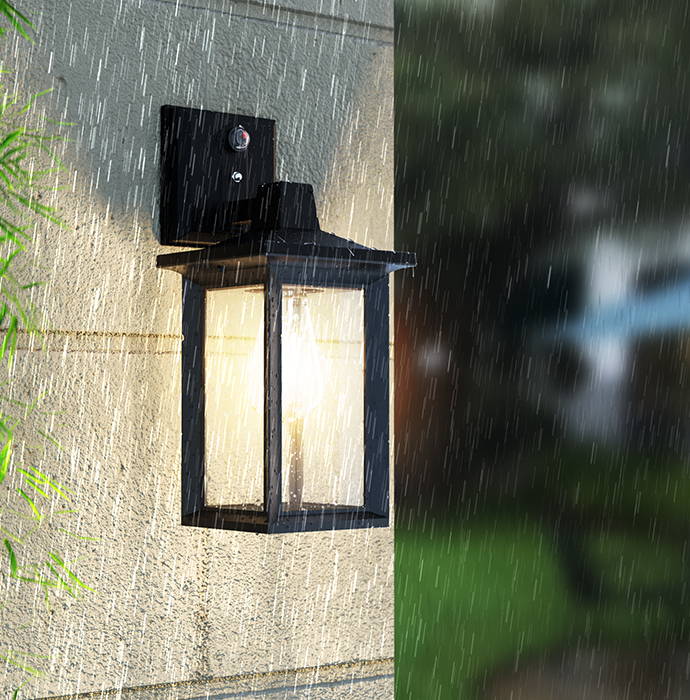 Timing Function with Remote
The security light with the timing function, allowed us to set the working time of 2/4/6/8/12H via remote. NOTE: The timer function is Only for Dusk to dawn mode Mode!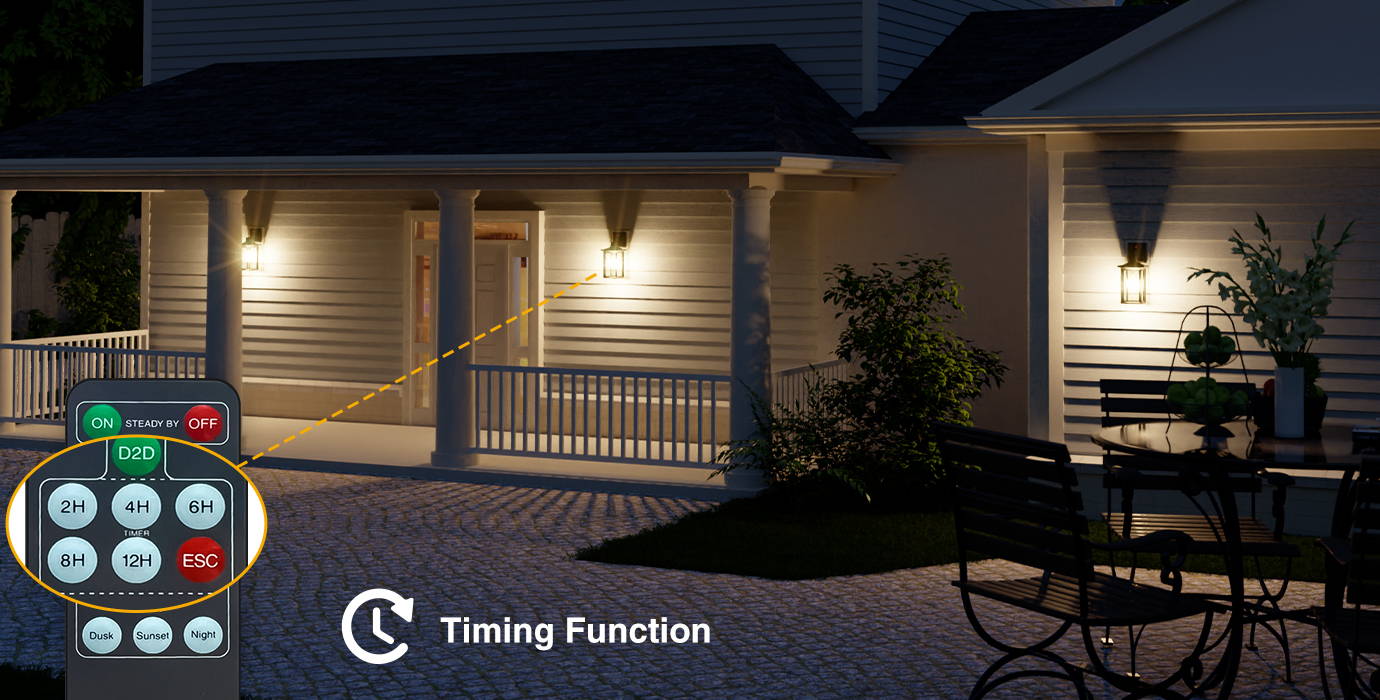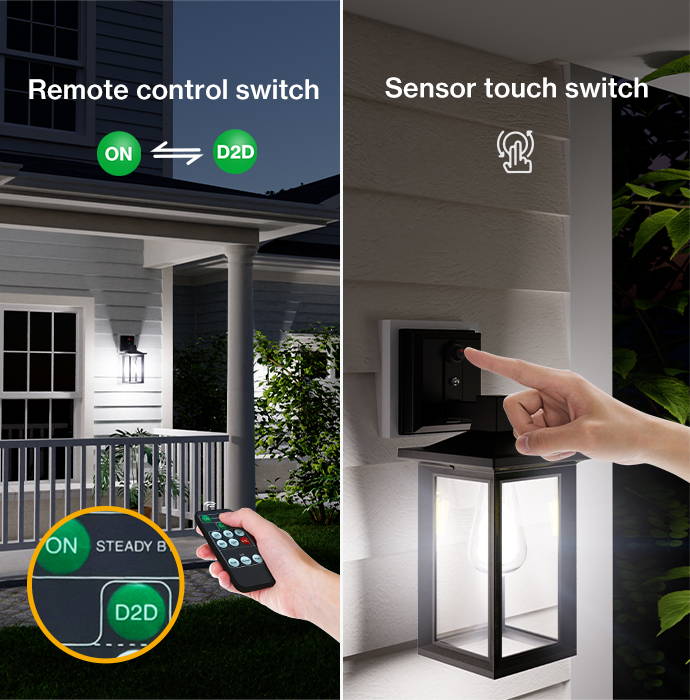 Apart from the wall light can turn on/ off via a home switch or remote, it can also switch the working mode by pressing the photocell sensor. When the light flash red, the light work as a normal wall switch-controlled light, when the light is off, it will enter the Dusk to Dawn Mode.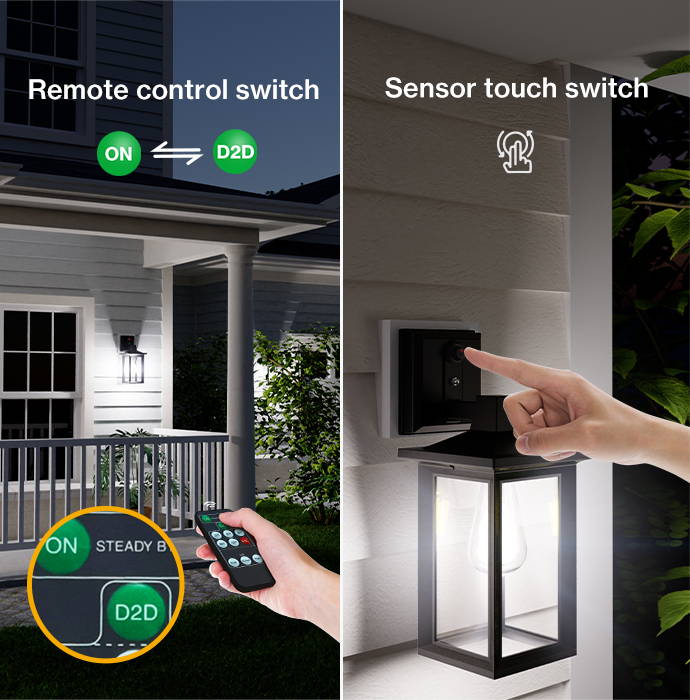 This dusk-to-dawn outdoor light fixture is modern style & slim square, which complements various building styles. Compatible with 100-watt max E26-based bulbs, including LED, CFL, incandescent, and halogen bulbs.
BULB REQUIREMENTS: 2x E26/Medium Base 60W Bulbs (Not Included)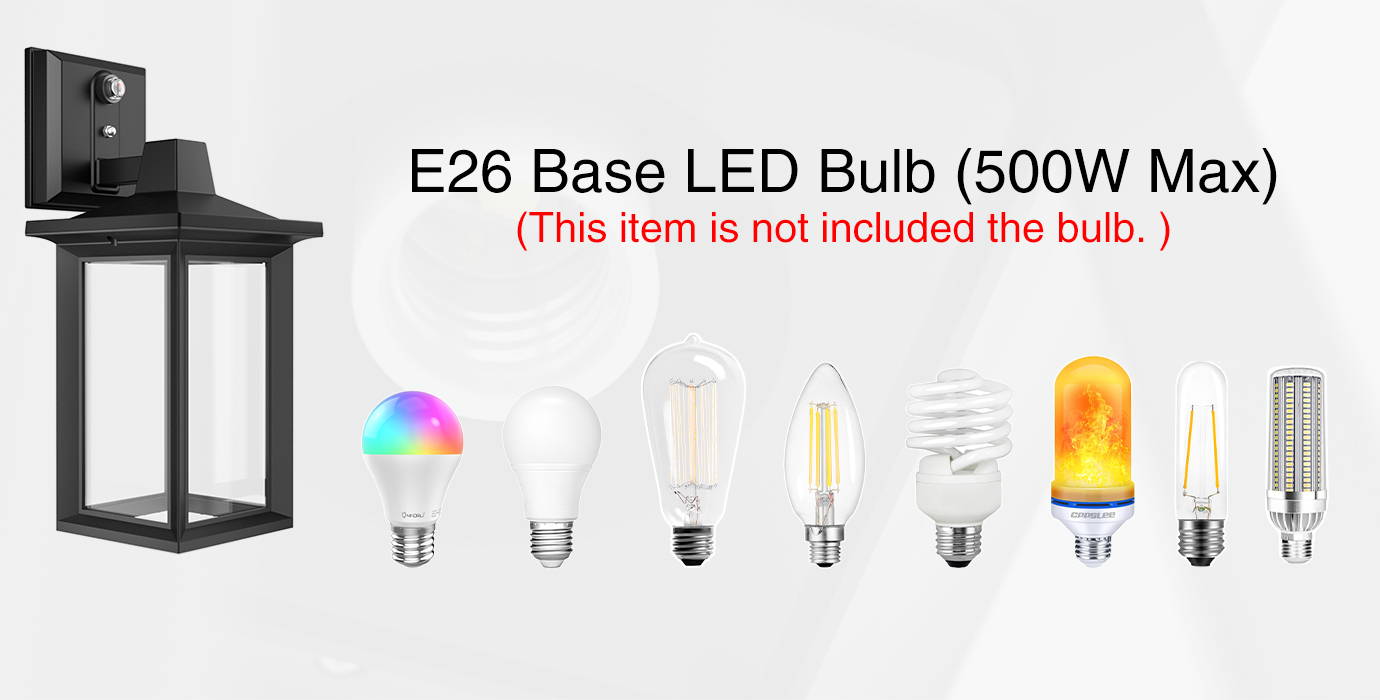 This wall light is a decorative wall-mounted fixture that provides a beautiful light for the entryway, doorway, foyer, corridor, balcony, patio, porch, garage, courtyard, garden, street, hallway, and restaurant. It can also be used as a gift for your friends to bring them a good mood.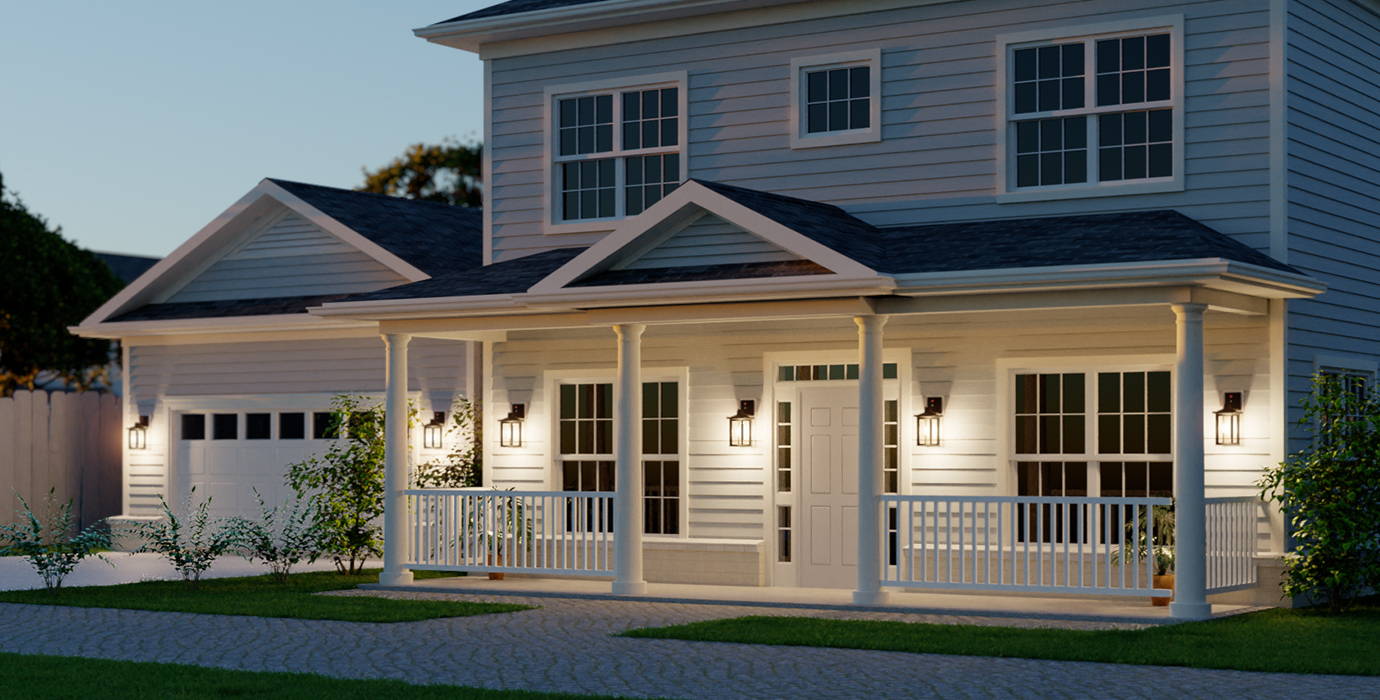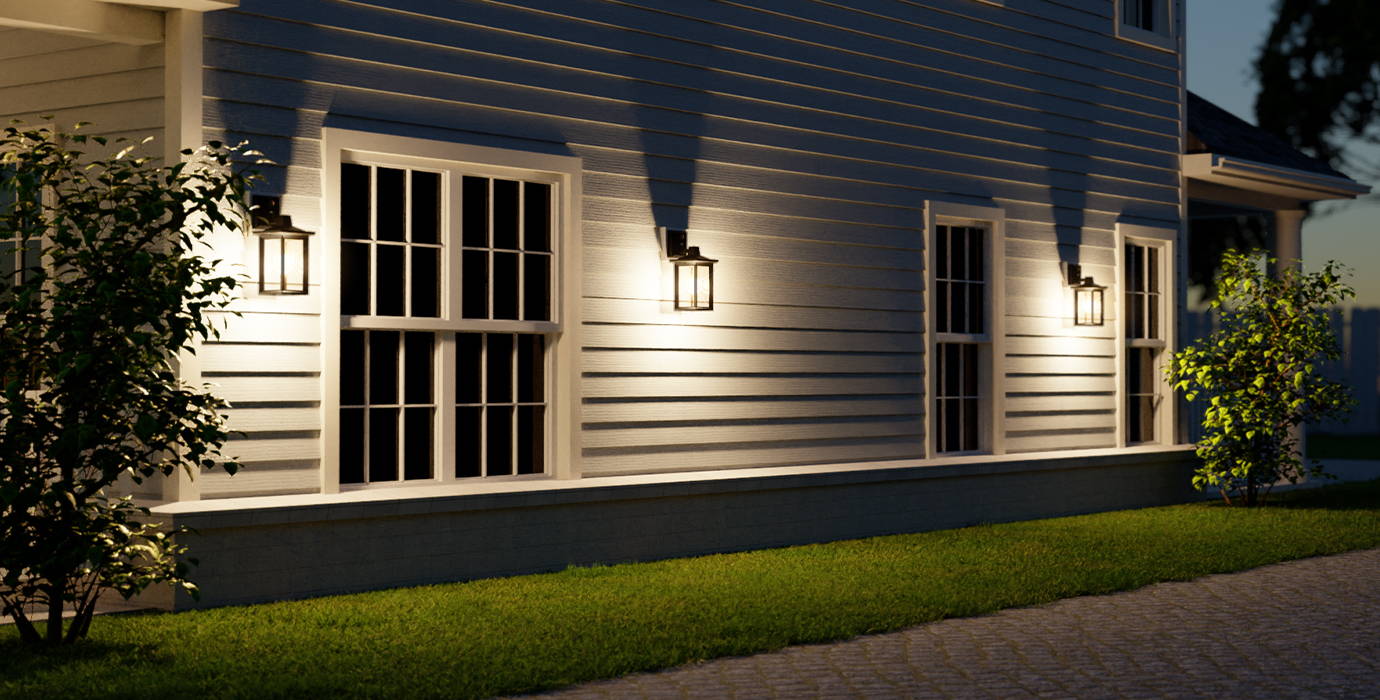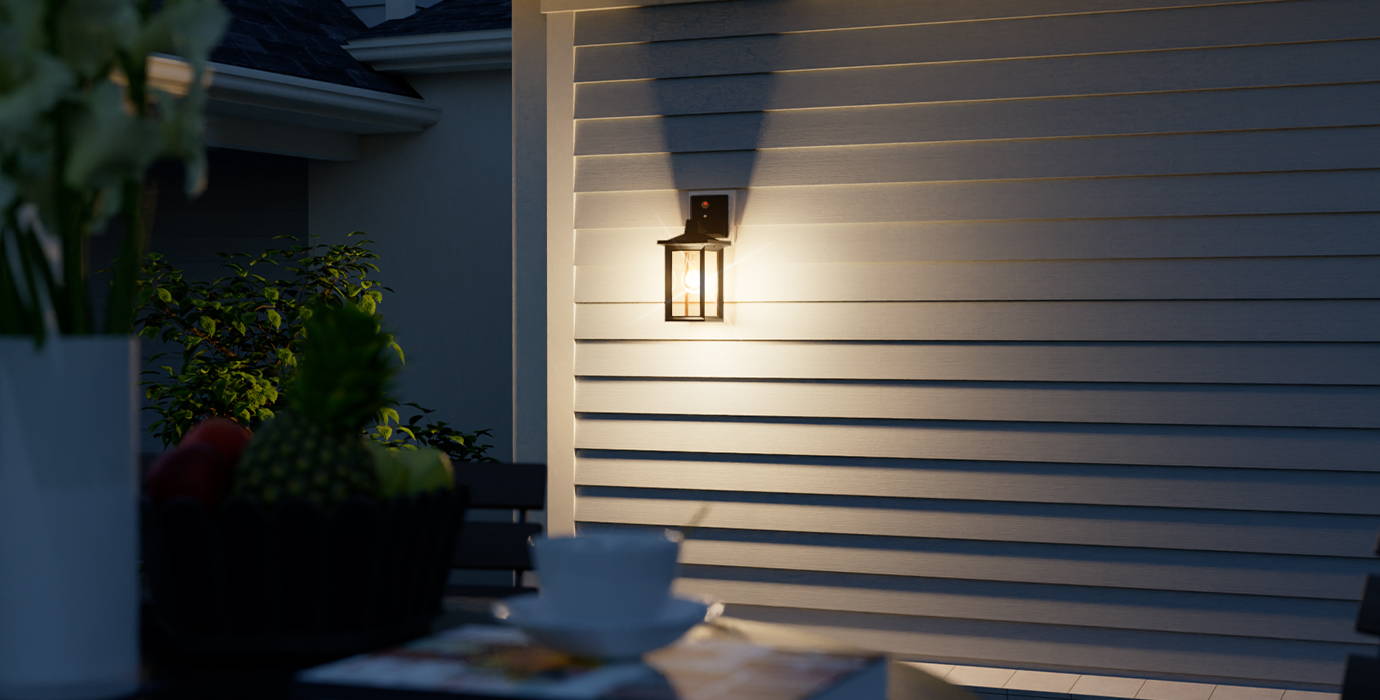 Die-cast aluminum + tempered glass
6.06 x 7.09 x 13.94 inches
1x Dusk to Dawn Lantern Light
1x Remote Control
1x User Manual
Frequently Asked Questions
Still have questions? Send us your question by filling out the form below, we will be happy to assist you.
Does this item include the bulb?
No, it's not included the bulb.
Does this light have a sensor to detect motion?
No, it has a Dusk to Dawn function, It will turn on automatically at night and turn off in the daytime.
What is the input voltage?
The input voltage is 100-120V.
Yes, the product is IP65 Waterproof.