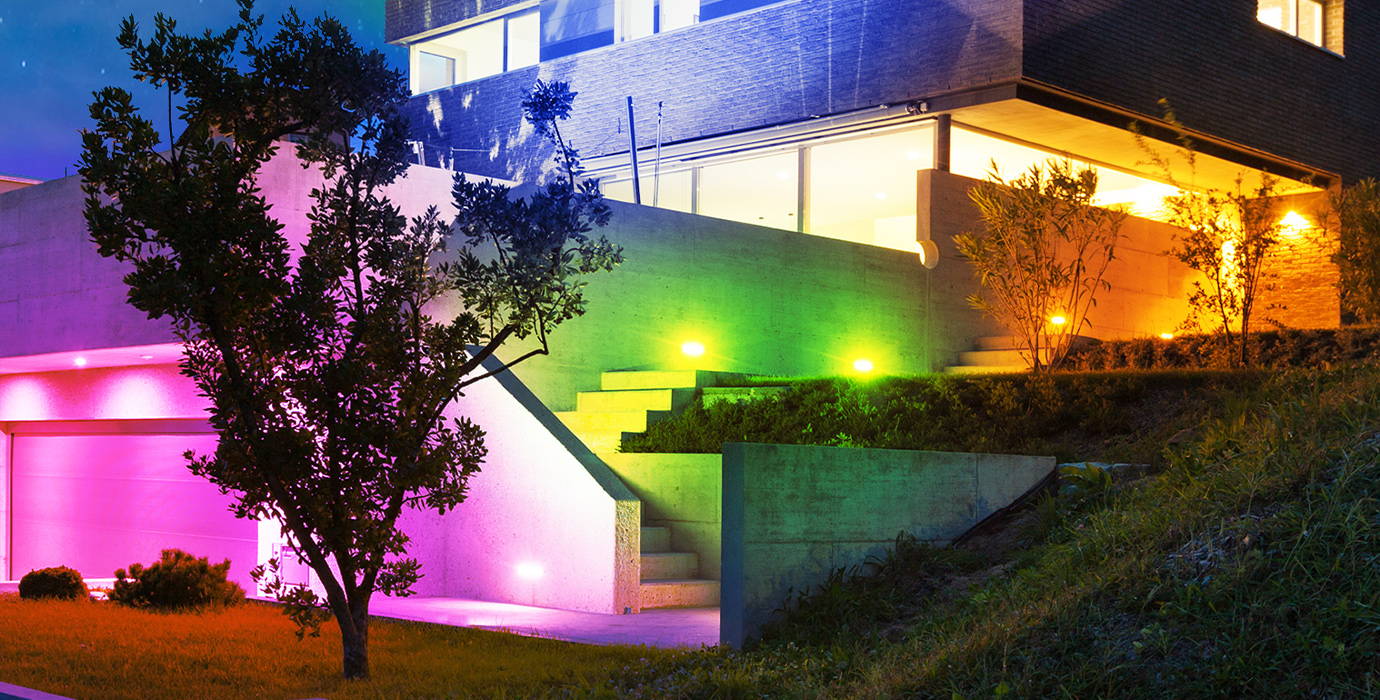 Black Light & RGB Lighting
This 2-in-1 black light bar can be switched to a blacklight or color-led wall washer to meet different needs. It can be used as black lights for glow parties and RGB lights for clubs, weddings, stage lighting, birthday party, poster, disco, KTV, and holidays like Christmas or Halloween.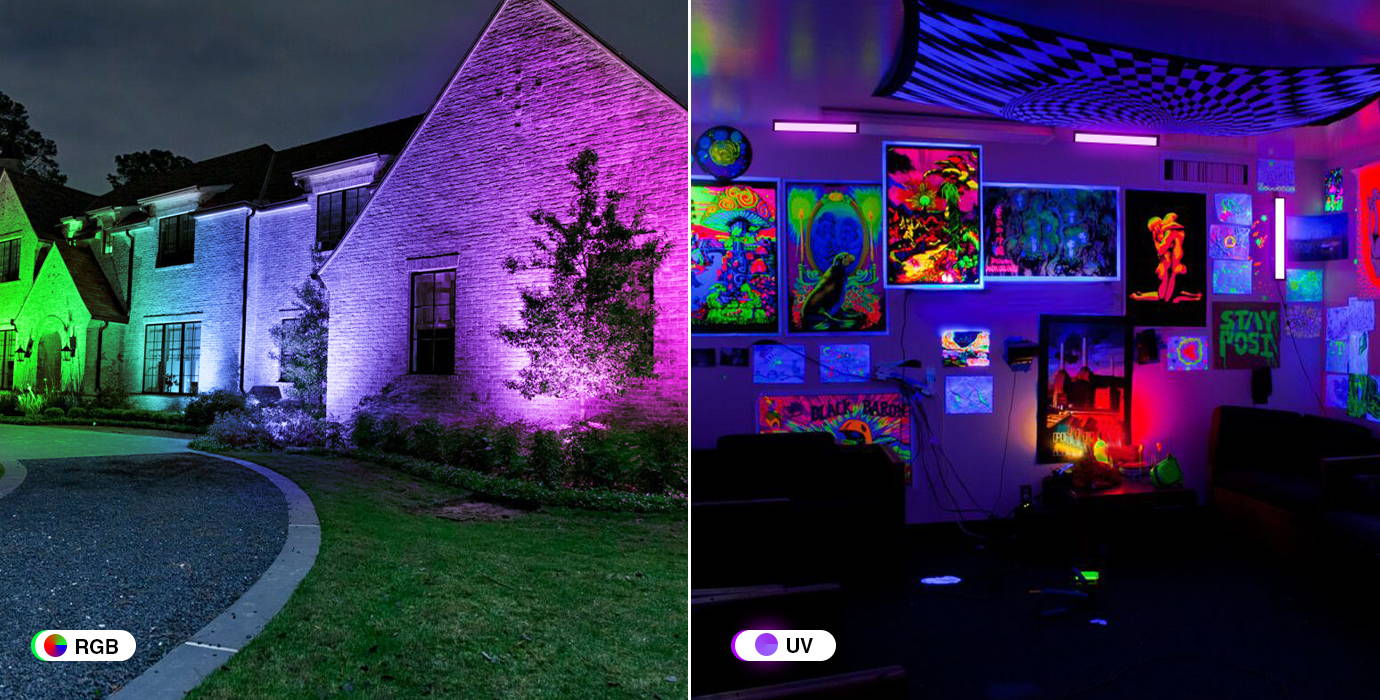 The wavelength is 385-400nm, UVA level, and safe to use. This led black light is ideal to work with the most reactive pigments, dyes, and paints. Especially with neon-colored objects, the blacklight could work great for body painting and other visible fluorescent materials. It is also a great fishing black light.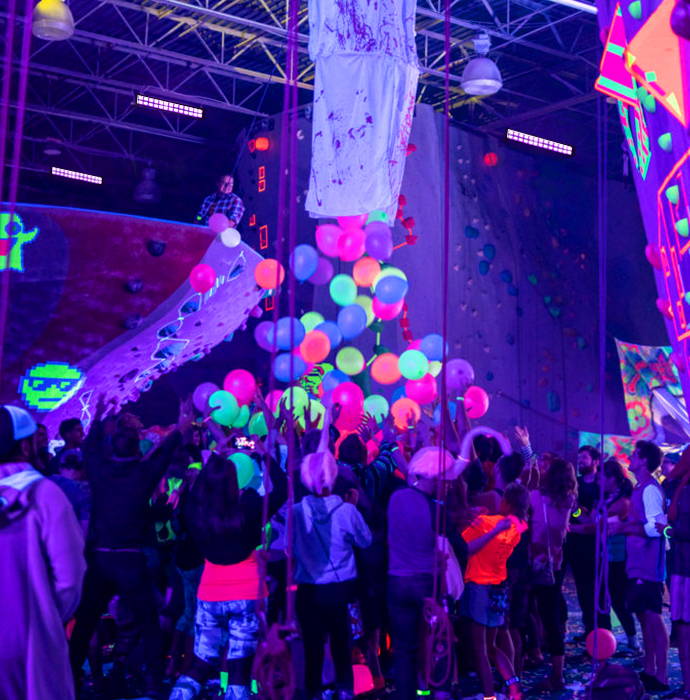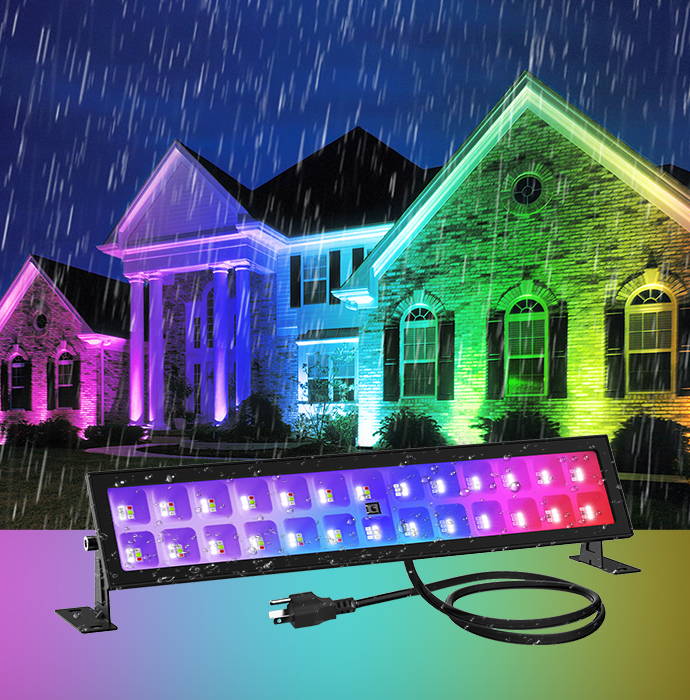 IP66 Waterproof rating, the outdoor blacklight can perfectly work in the rain, sleet, and snow weather. Ideal for both indoor and outdoor usage.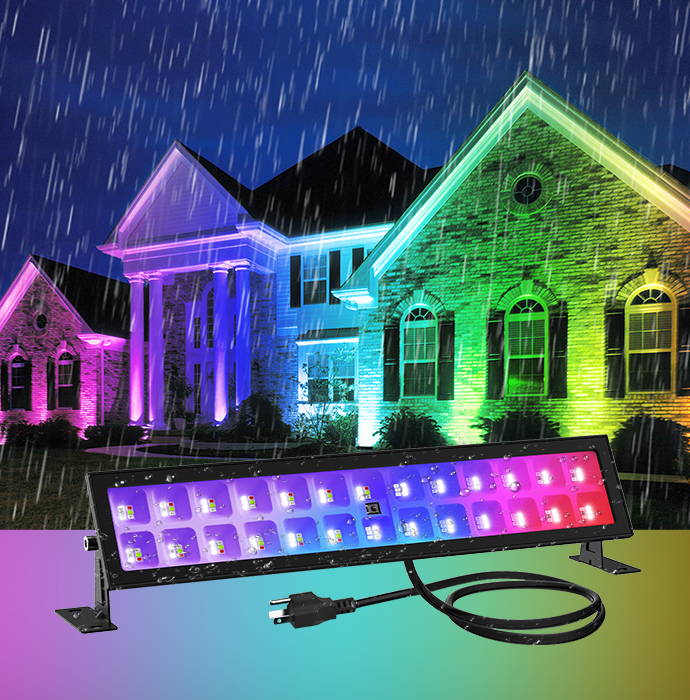 Timing and Memory Function
This black light bar can be easily controlled by the switch and remote. You can adjust the modes and speed with the remote. The timing function allows you to set the light to work 2 hours, 4 hours, or 6 hours. Memory function makes the light display your lasting setting when it is turned on again.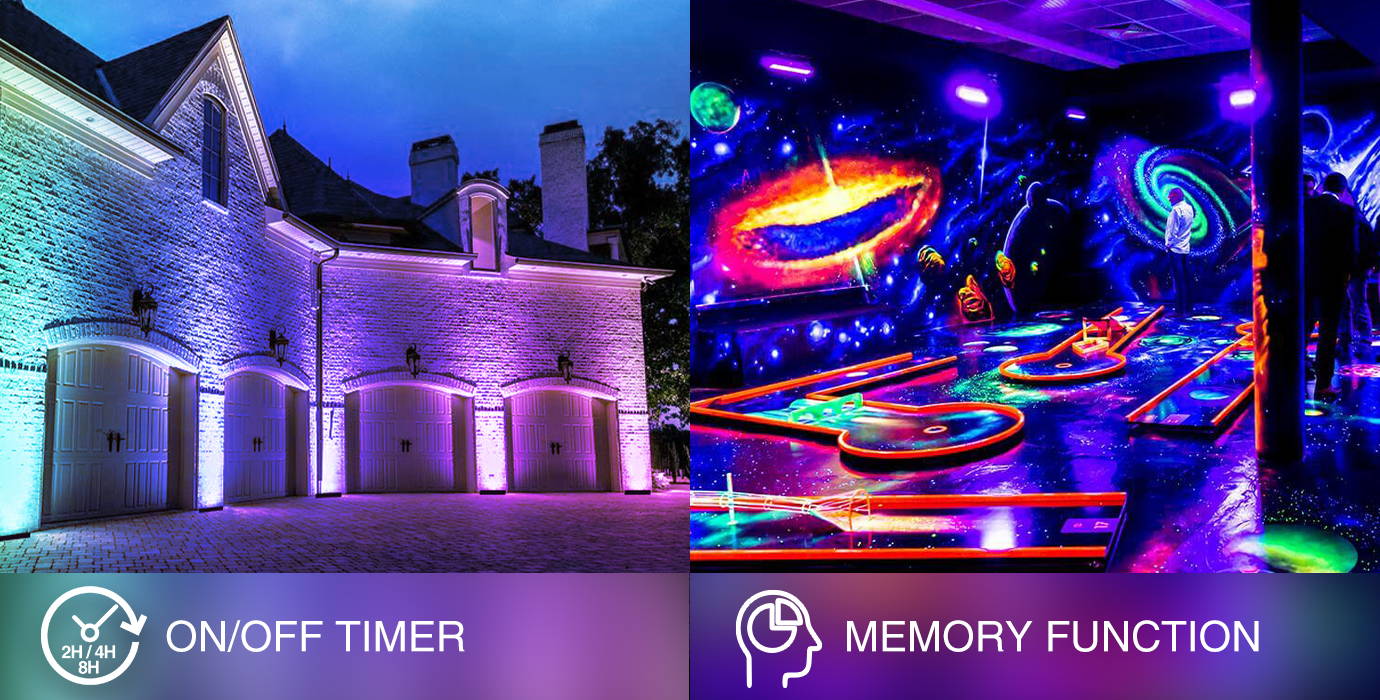 Come with the standard US plug and 3.28ft cable, it's much easier to install. The bracket is 180°adjustable, this black light can be wall mounted or ground mounted.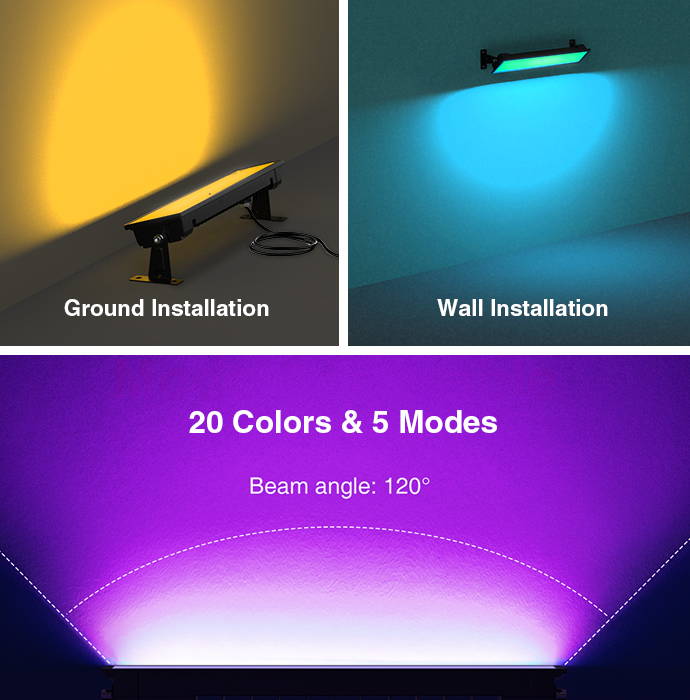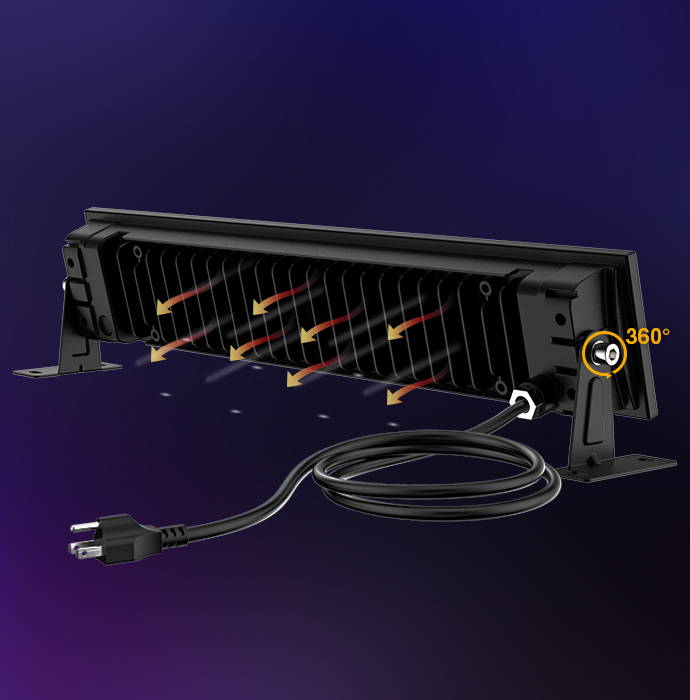 The housing of the black glow light is made of die-cast aluminum, very durable and solid. With a fin-type heat sink design at the back, which can provide efficient heat dissipation and prolong the LEDs' lifespan.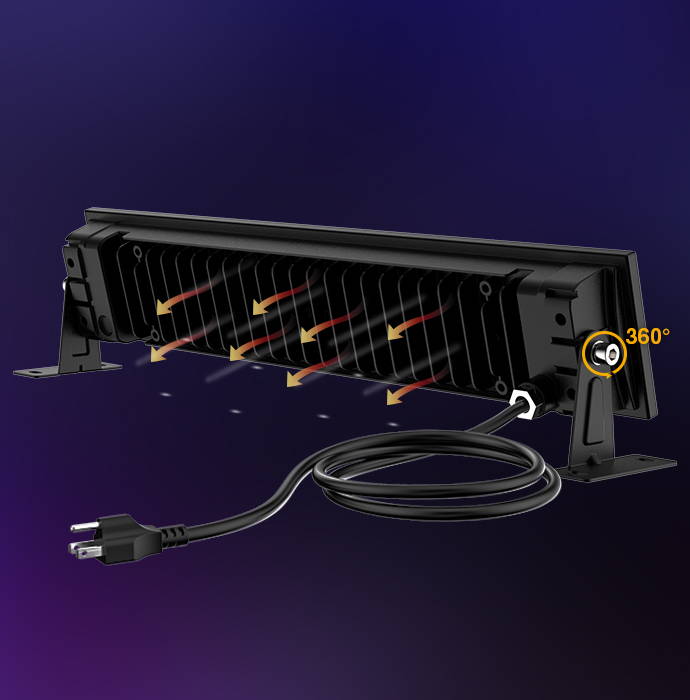 These decorative recessed RGB blacklight can be used for spectacular light displays, blacklight posters, the fluorescent light bulbs. Widely used for Fishing, Christmas, Halloween, club, bedroom, game room, and porch. basement, aquarium, celebrations, body art, glow-in-the-dark parties, etc.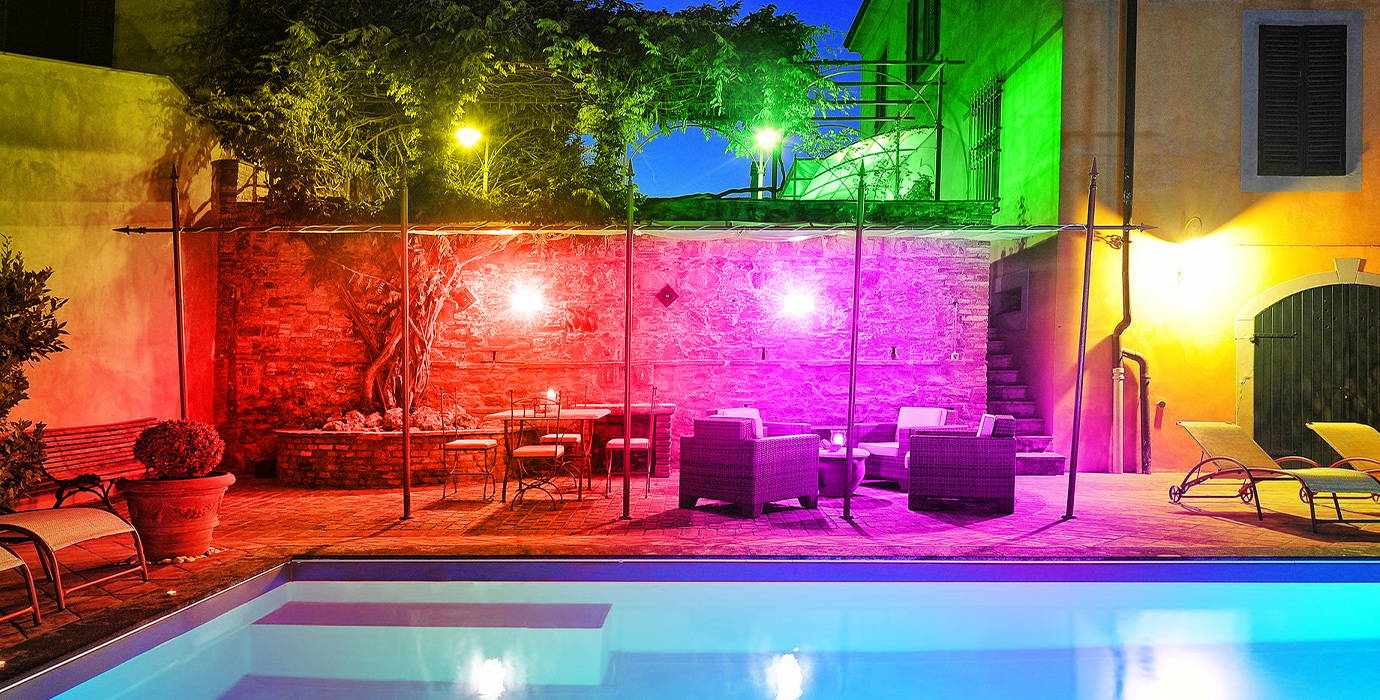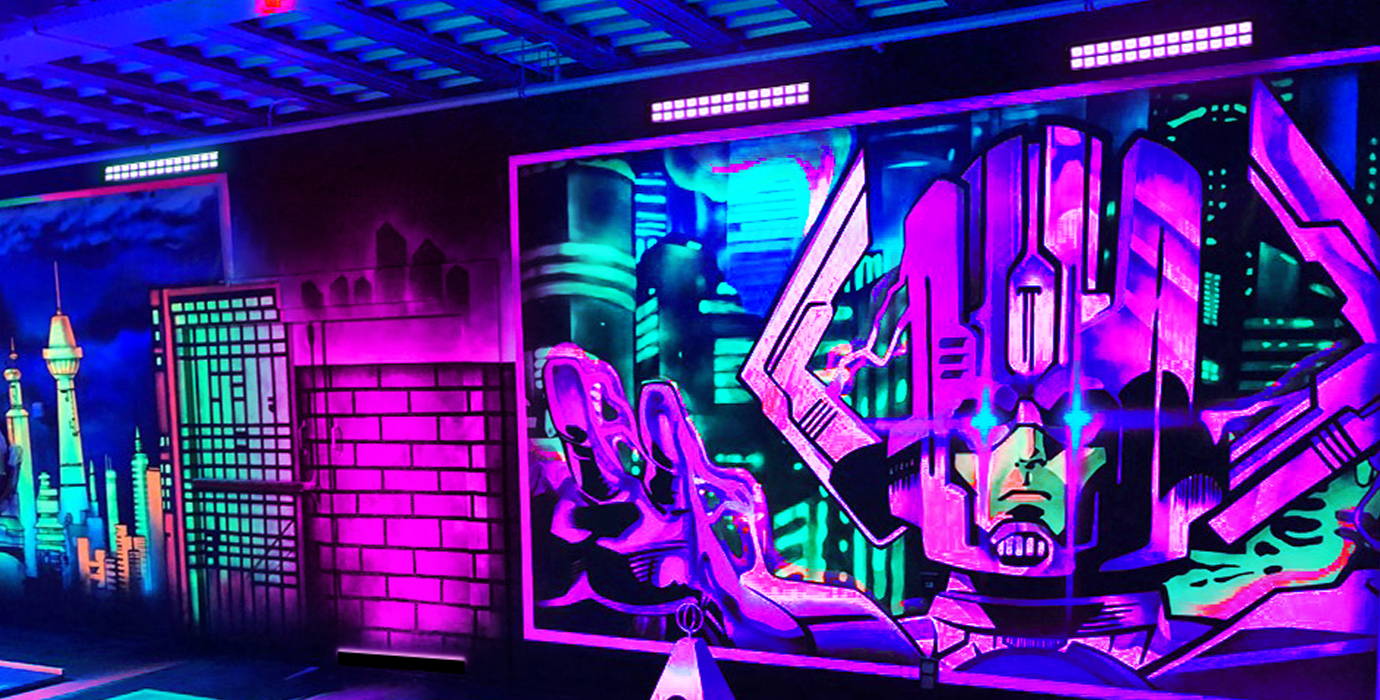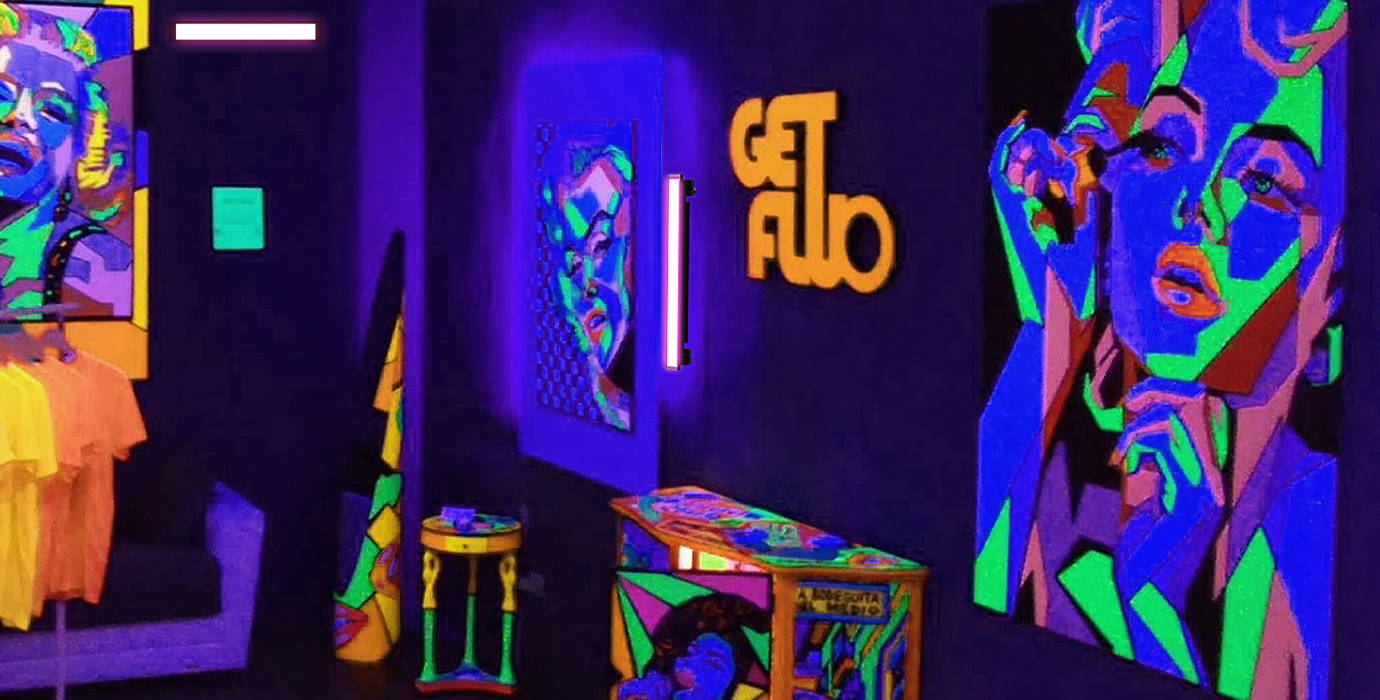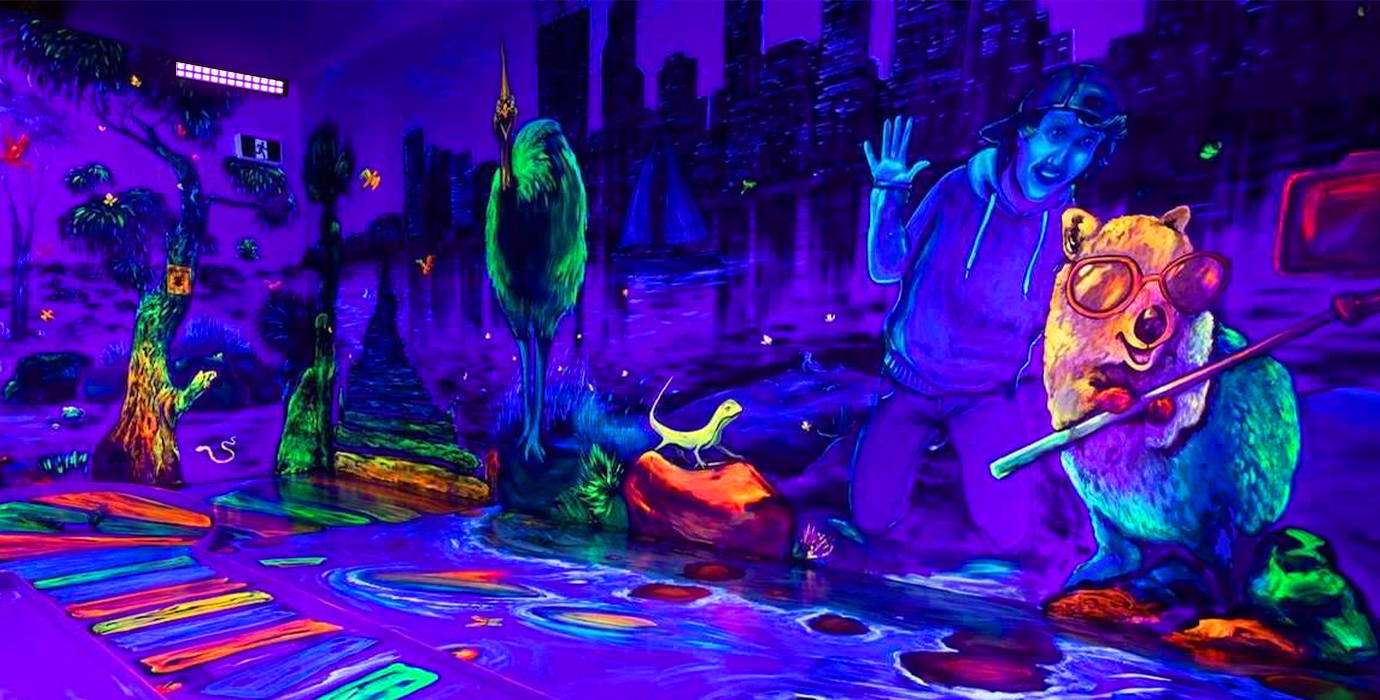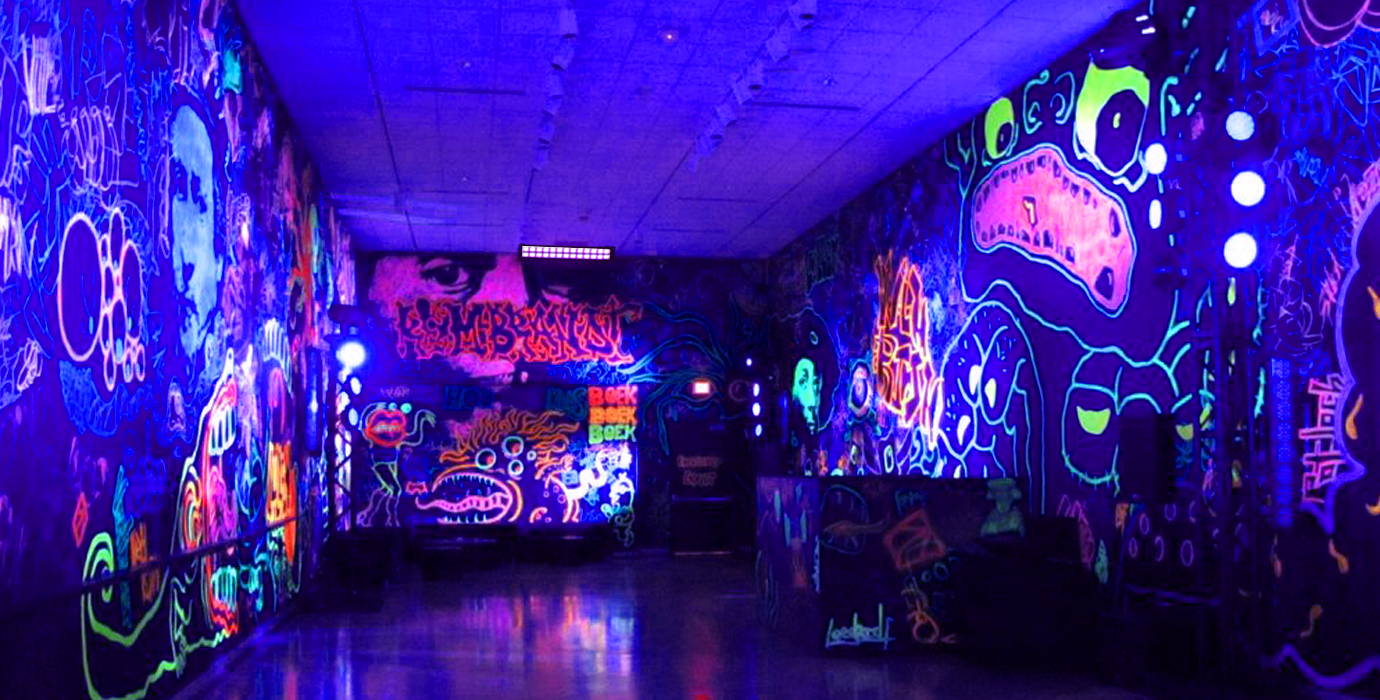 Tempered glass + die-casting aluminum
15.75 x 3.15 x 2.48 inches
2 X 48W RGB & UV Light Bars
2 X Remote Control
1 X User Manual
Frequently Asked Questions
Still have questions? Send us your question by filling out the form below, we will be happy to assist you.
Does it come with one extra battery or two?
The remote control comes with one battery.
Can you change the color?
Yes, it supports RGB and UV colors.
Can it remember the last setting mode?
Yes, the memory function makes the light remains as the previous setting when turned on again, no need to reset it.
Yes, it is IP66 waterproof.
How much voltage do these use?
It works with 100-120V AC.