This security light with 3 heads equipped with 112 high-quality LED beads, and 55w led floodlights can produce up to 5500lm high brightness output and good heat dissipation. Saving more on your electricity bill. Not only provide efficient lighting for your living environment and adds extra safety to your home.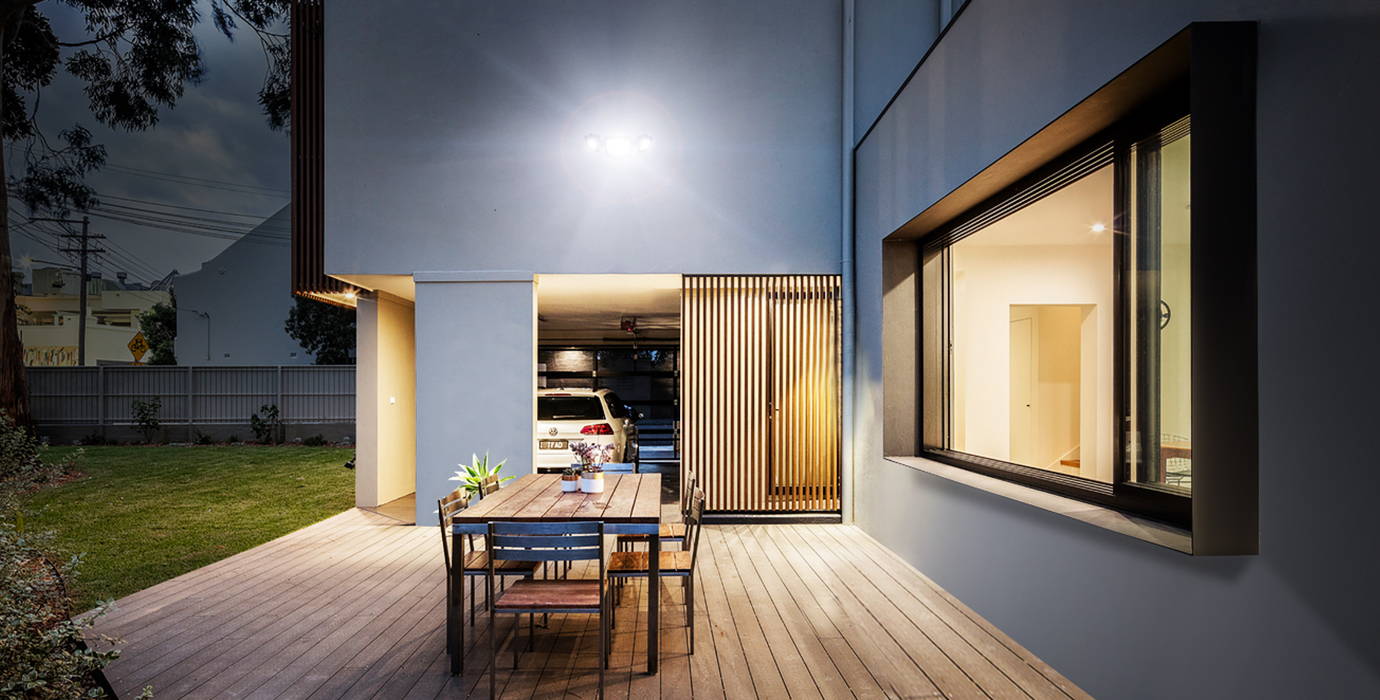 Featured with an IP65 waterproof rating, this led security light fixture can work well in bad weather conditions, such as rain, sleet, and snow.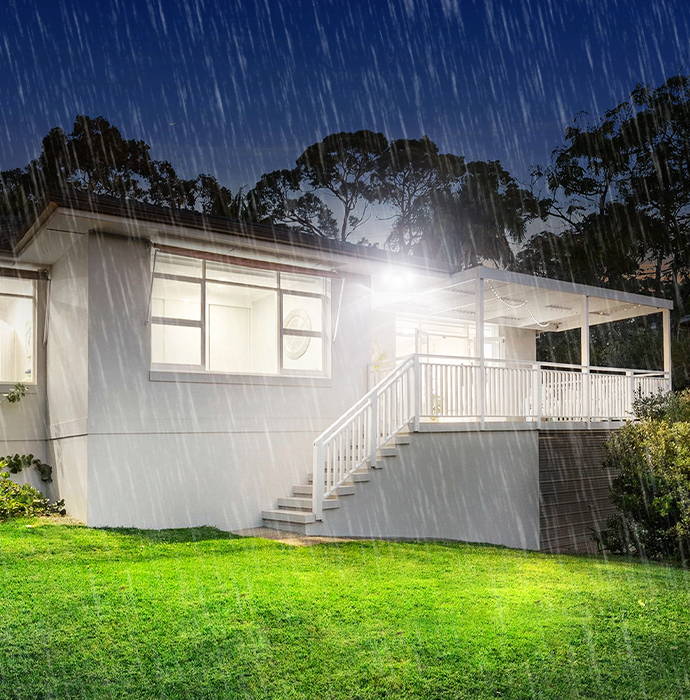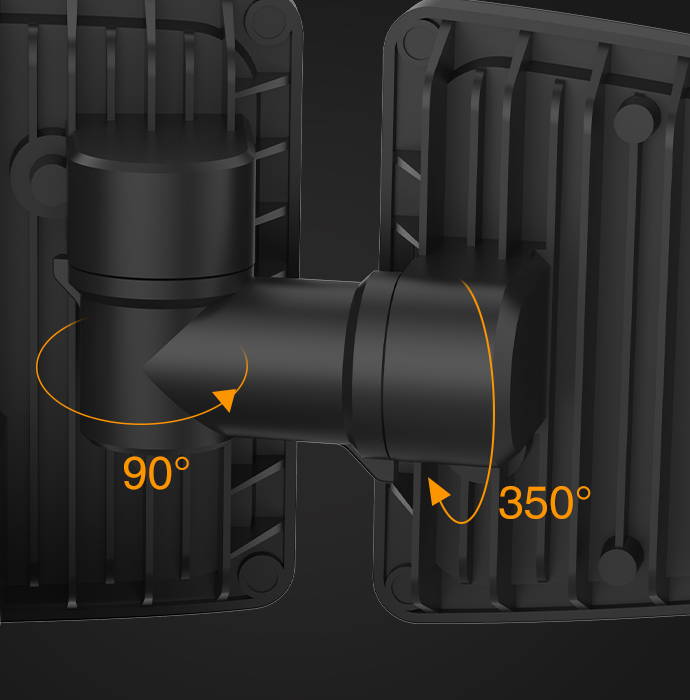 3 Adjustable Heads Design
With three adjustable lighting head designs, it can rotate 360 degrees. The adjustable angle knob can be adjusted easily to a different angle as your requirement.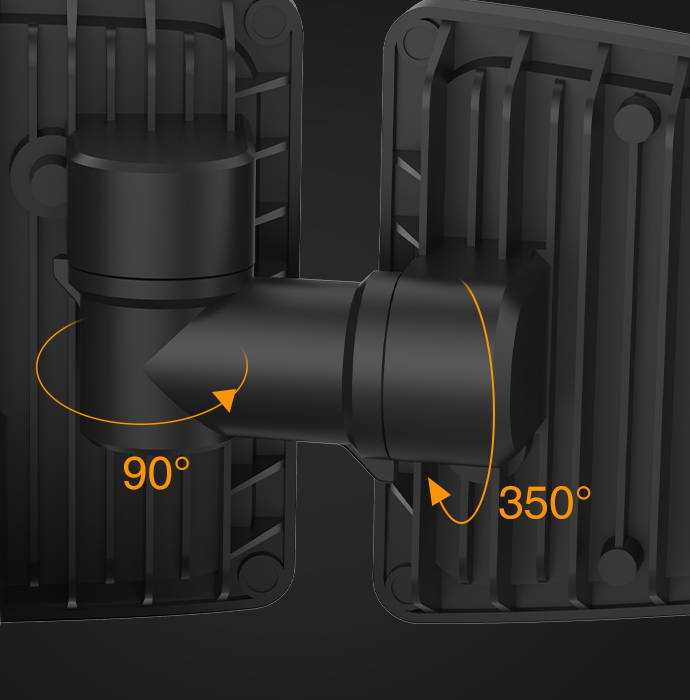 This wall mounts security light is made of die-cast aluminum, which has more efficient heat dissipation and a longer lifespan, lasting and consistent in a good performance.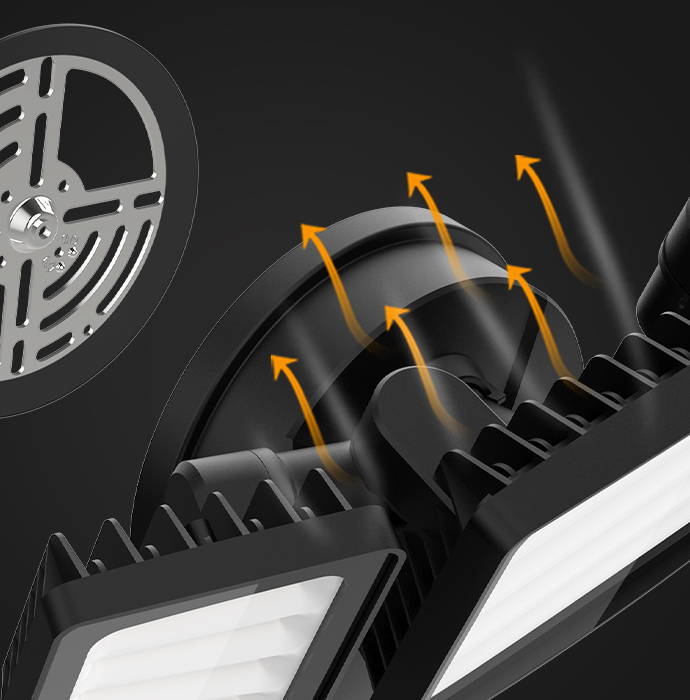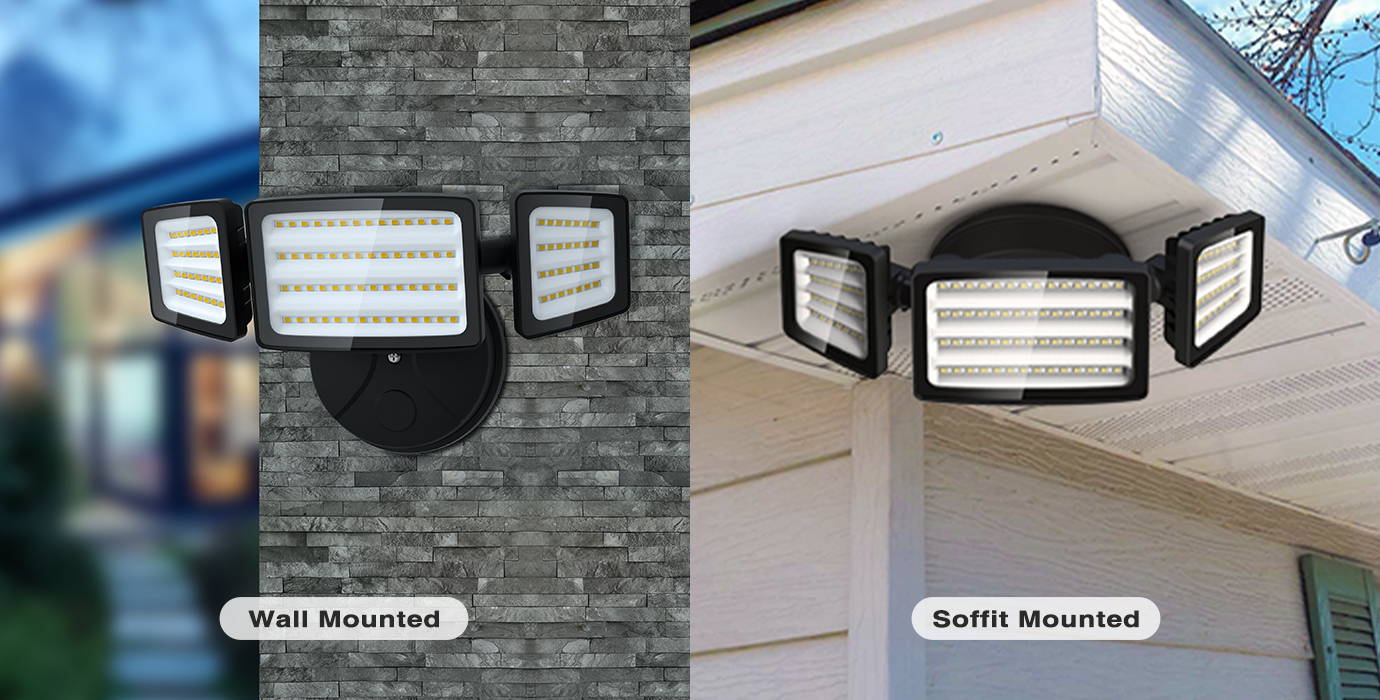 This security light is perfect for construction sites, building plumbing, workshops, docks, garages, attics, lathes, homes, entryways, stairs, yards, porches, studios, and large area lighting requirements.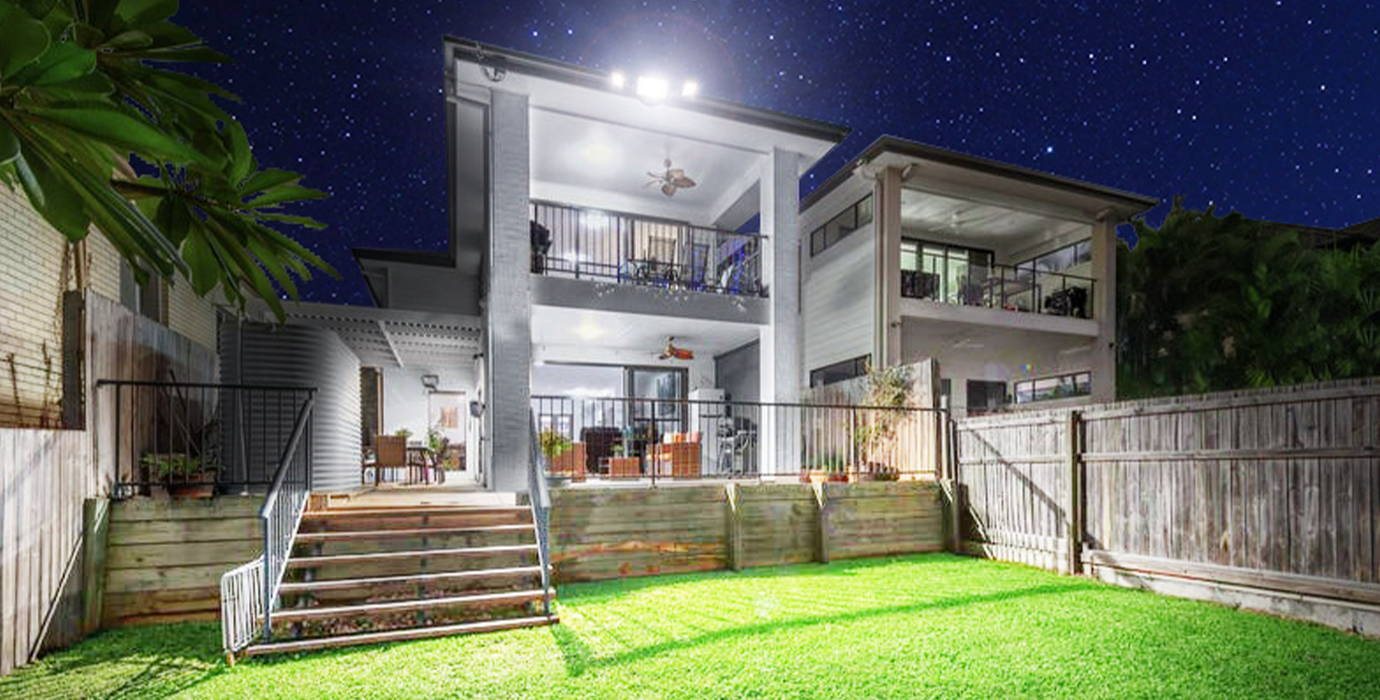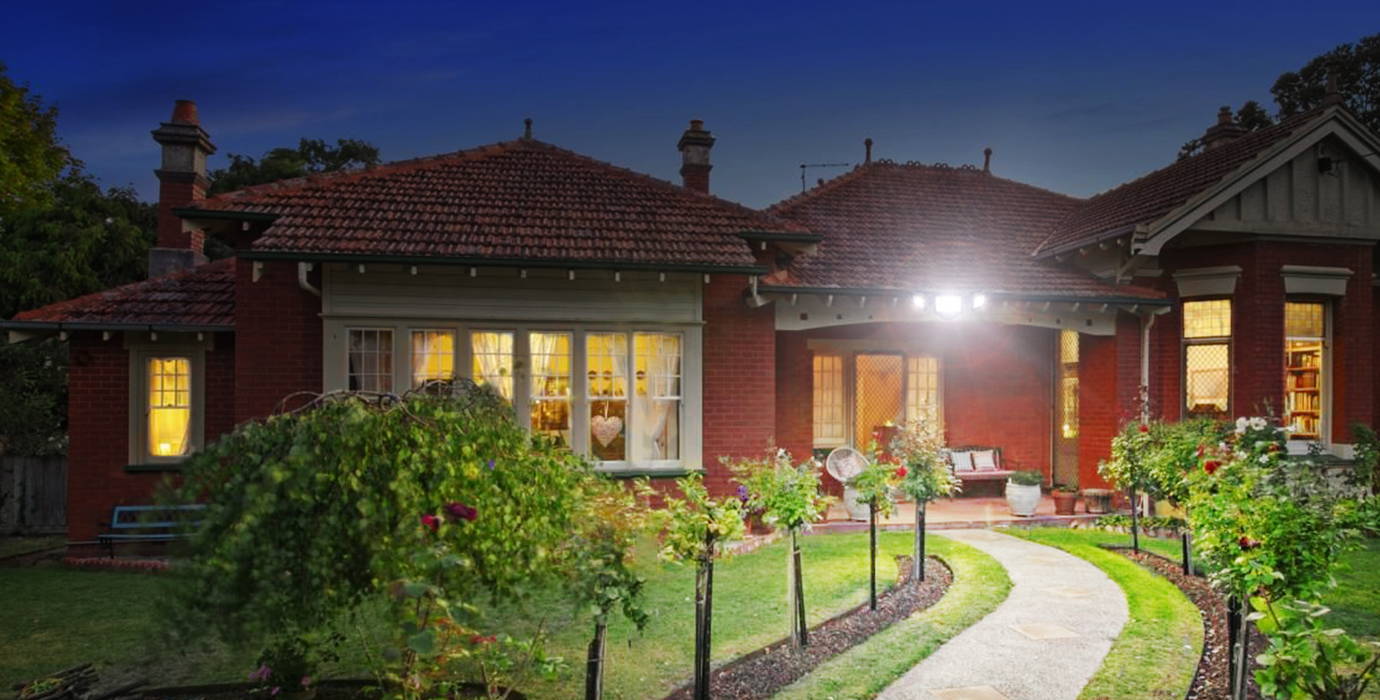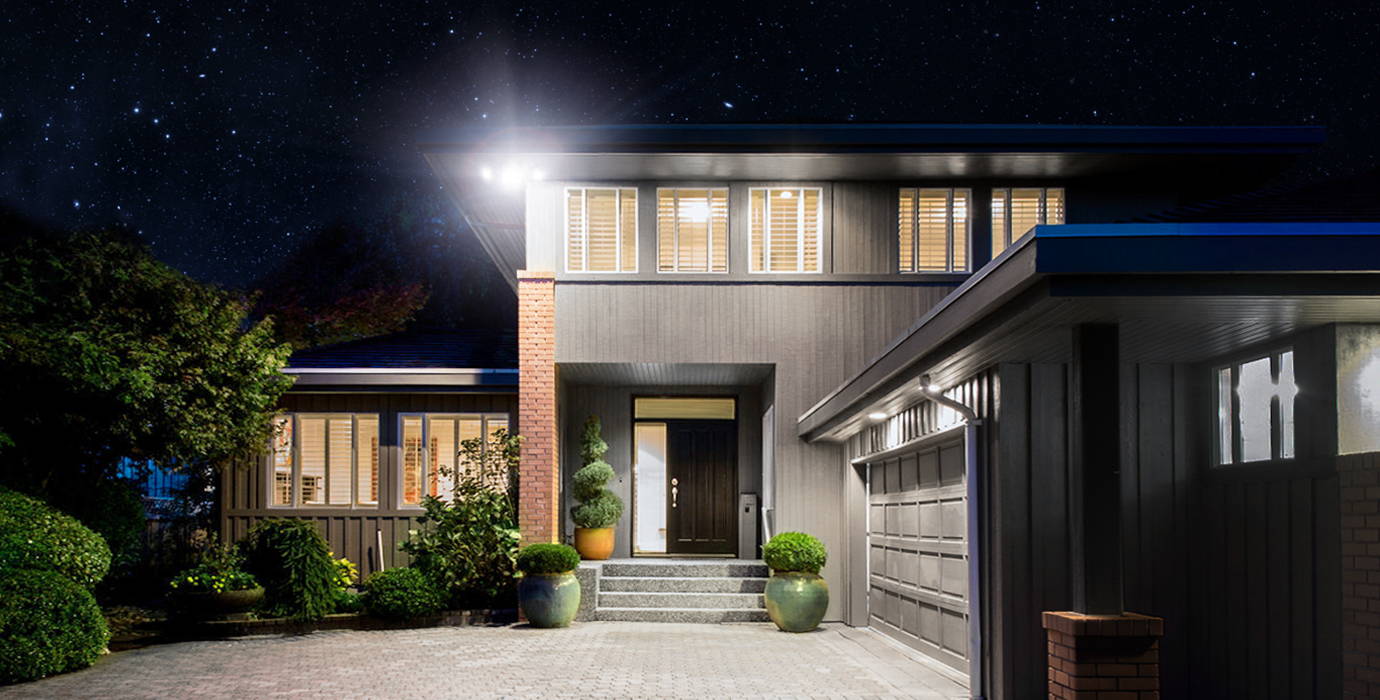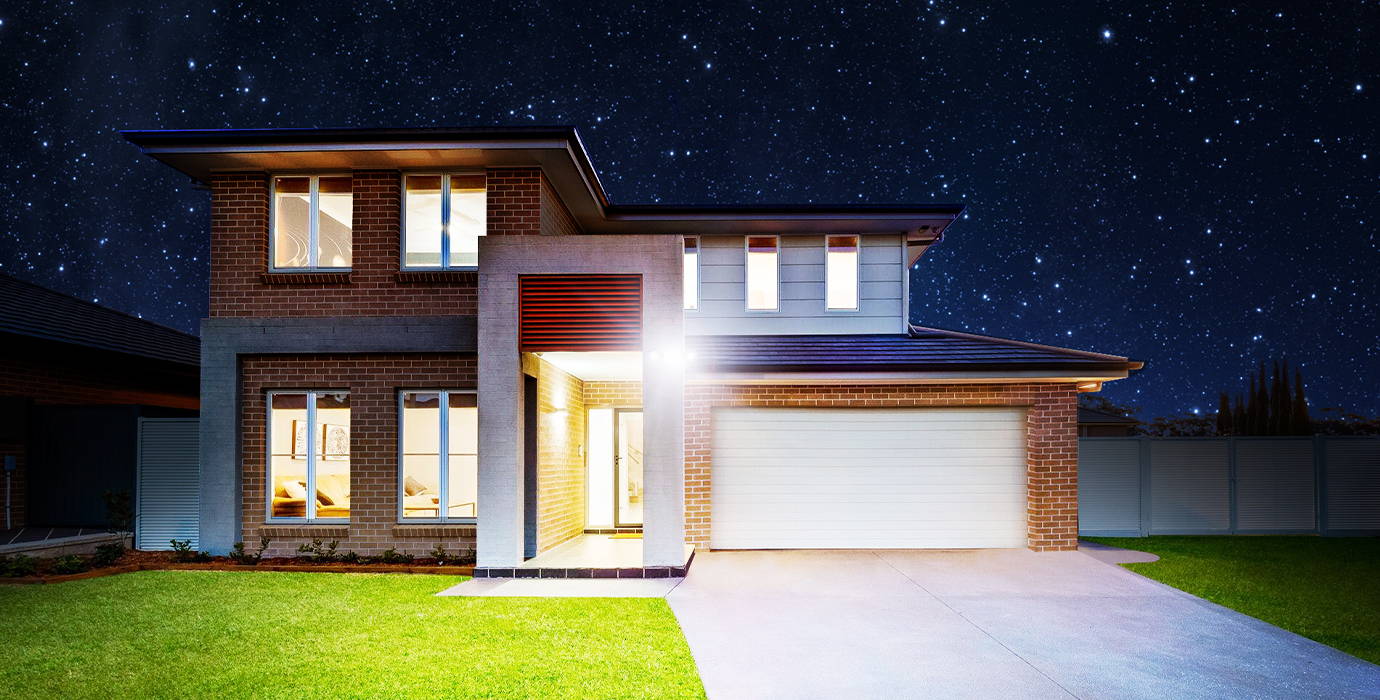 6.61 x 6.42 x 5.51 inches
1 x 55W LED Security Light
1 x User Manual
Frequently Asked Questions
Still have questions? Send us your question by filling out the form below, we will be happy to assist you.
Can I wire this to a motion sensor?
No, this security light only can be turned on/off by a wall switch. No motion sensor.
Will this work with 240V?
No, the input voltage is 100-120V AC
Yes, it's IP65 waterproof rating.
Can this light be connected to a dimmer switch?
Can this light be mounted upside down under an eave?