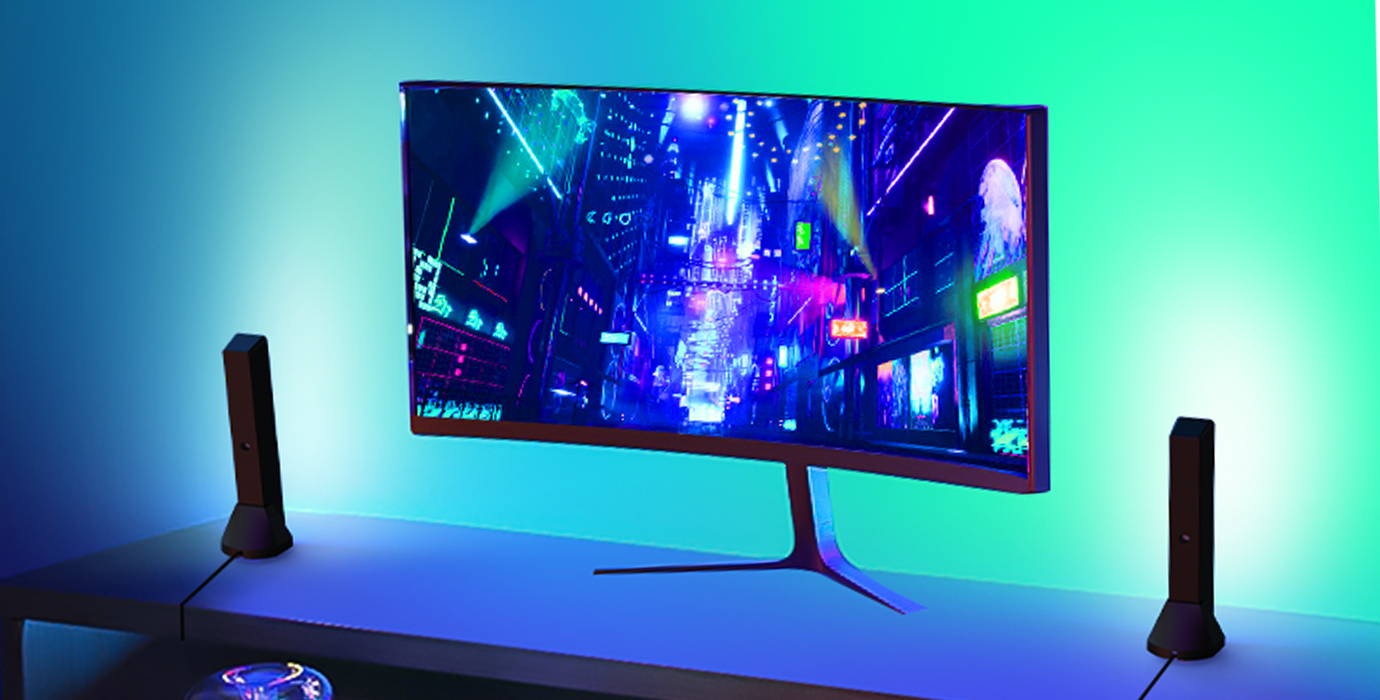 This ambiance Lighting is compatible with Alexa and Google Home Assistant. Control this LED light bar via your voice to turn on/off or change the light color and adjust the light brightness. DIY design and 8 modes choice, each mode displays different colors and light effects, helping you fully immerse in your art worlds. There are millions of RGB colors and also daylight white or warm white.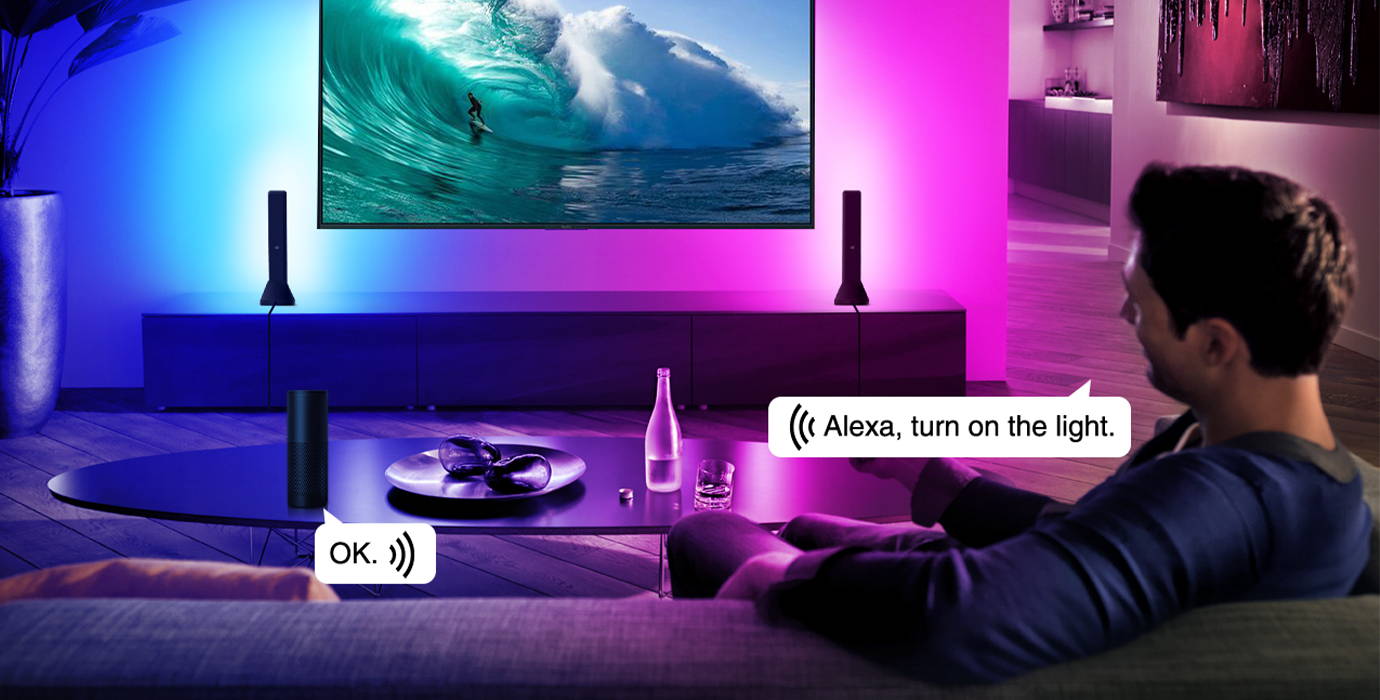 The two LED lamps can be set to different colors respectively. The ambience lamp ensures a ultimate Display screen lighting and game experience. By sticking the light behind the screen or placed around the screen, it will enhance your game and viewing experience with splashes of light surrounding your screen.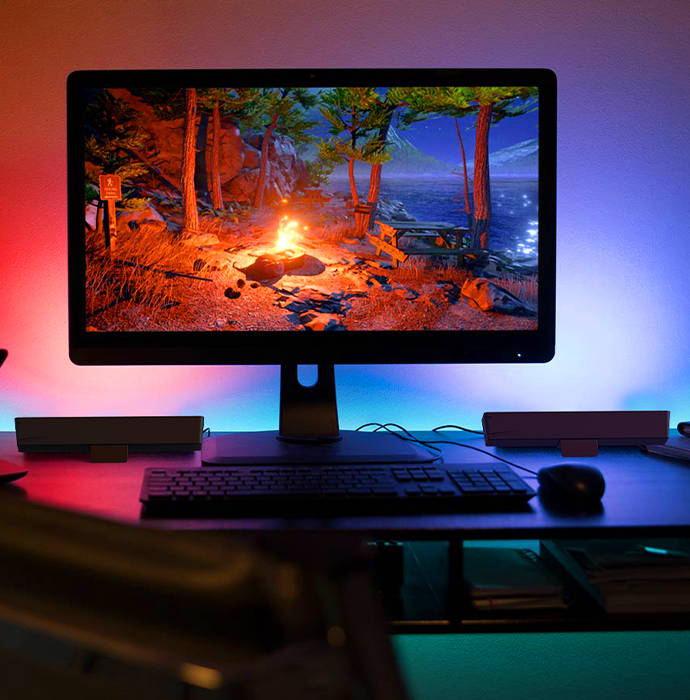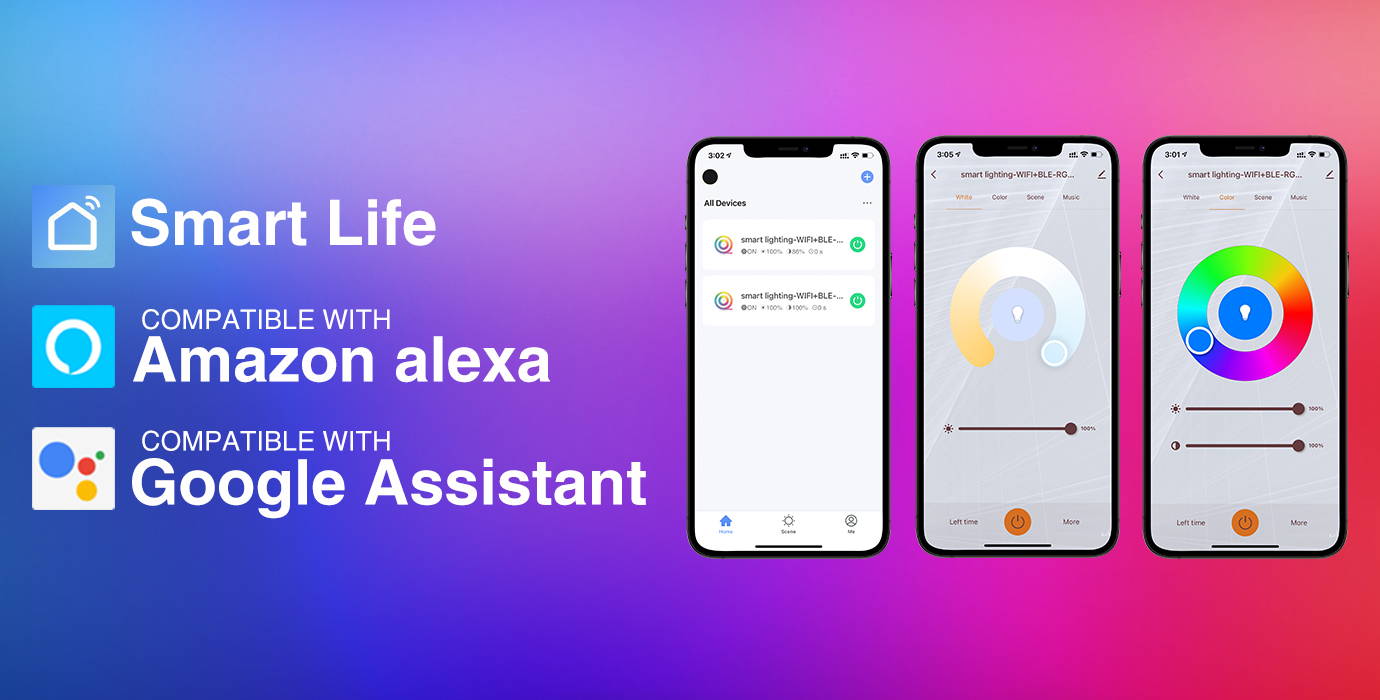 Through the microphone of the mobile phone, the ambient lighting can release the same rhythm of light effect changes according to the surrounding music melody. Let you get the double enjoyment of sight and hearing while singing or listening to music!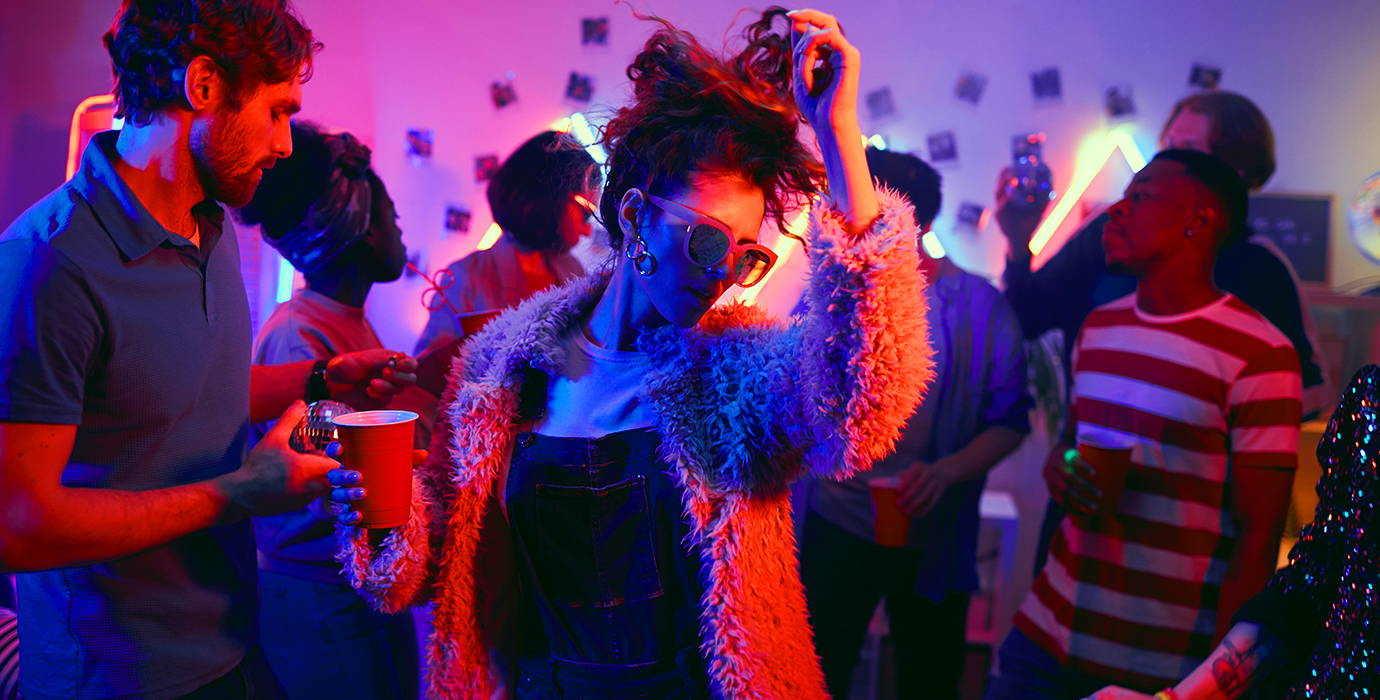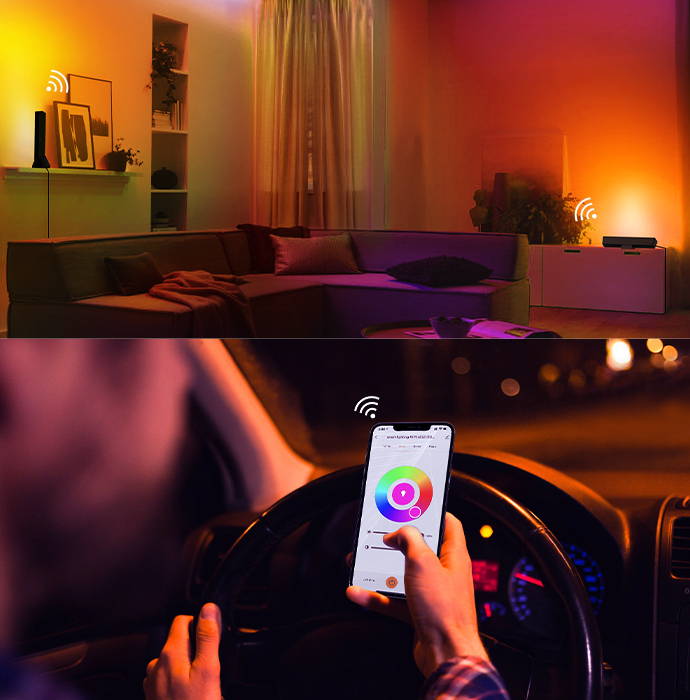 Remote Control from Anywhere
Downloading the app on your samrtphone or tablet, you can control the Ambiance Light via the app, Even you are not at home. Works with 2.4GHz Wi-Fi network. The memory function helps the light stay at your last setting light color and brightness.
The smart ambilight could be installed with different angles using the angle base included in the package. The Power supply unit can be connected to both two lights, leaving enough room for other devices. (Note: Please do not fold up the power cable.)It could be used as a night light, Gaming Lights, Pictures Lights and so on.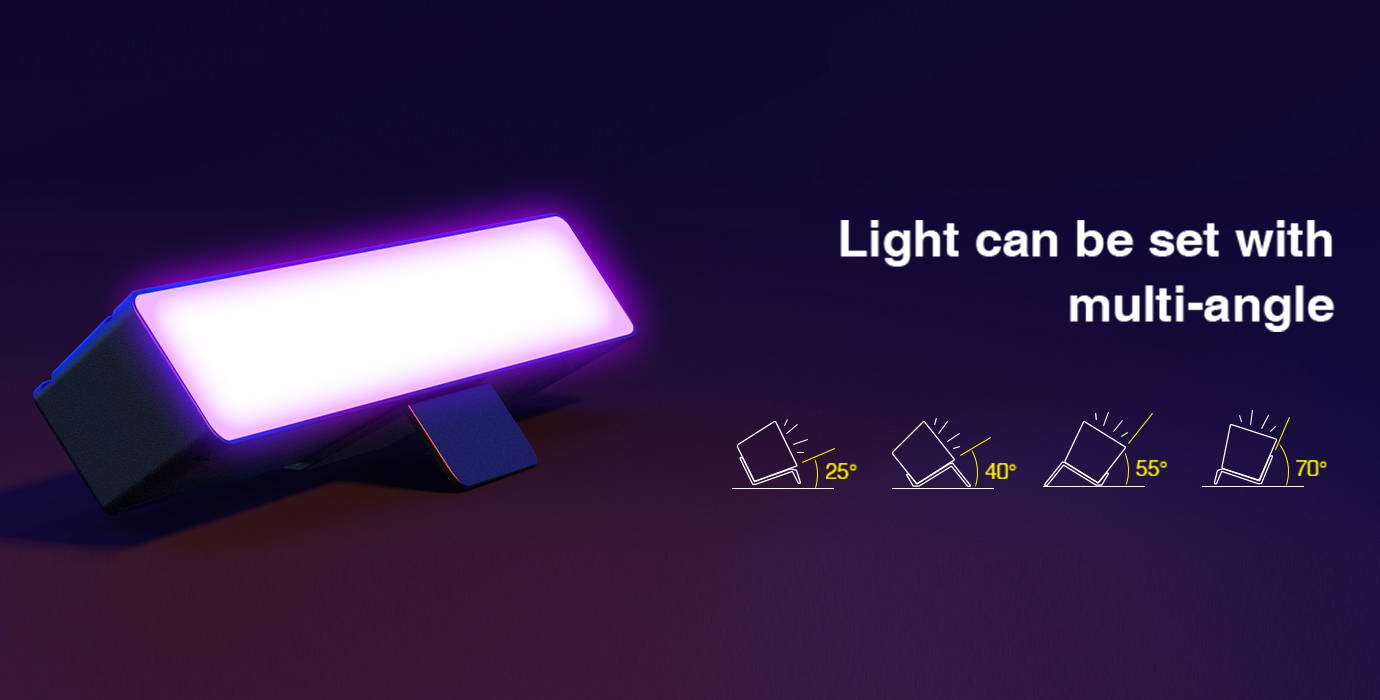 It enhances your colorful smart home experience. Let the smart light stand on your cabinet to create a pleasant ambiance, mount it or stick it on the back of your TV or even lay it flat on the floor to brighten Your walls. What's more, it could be used as a night light.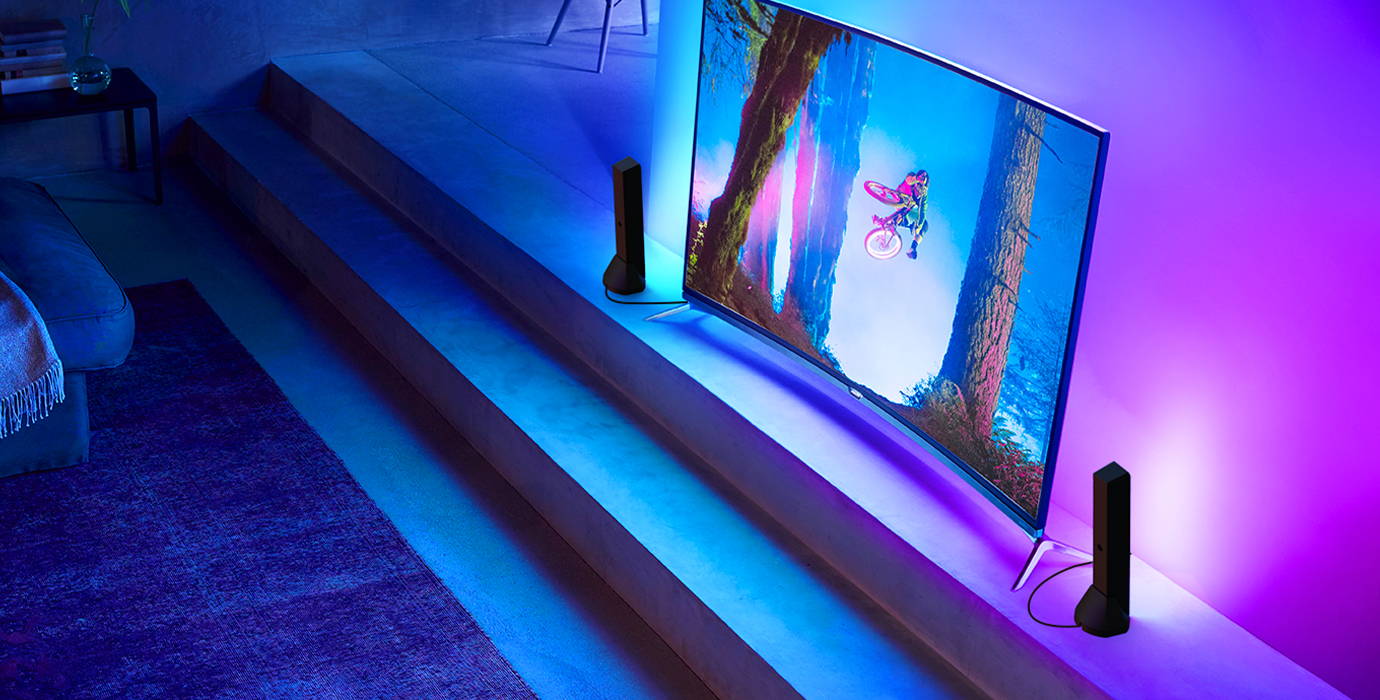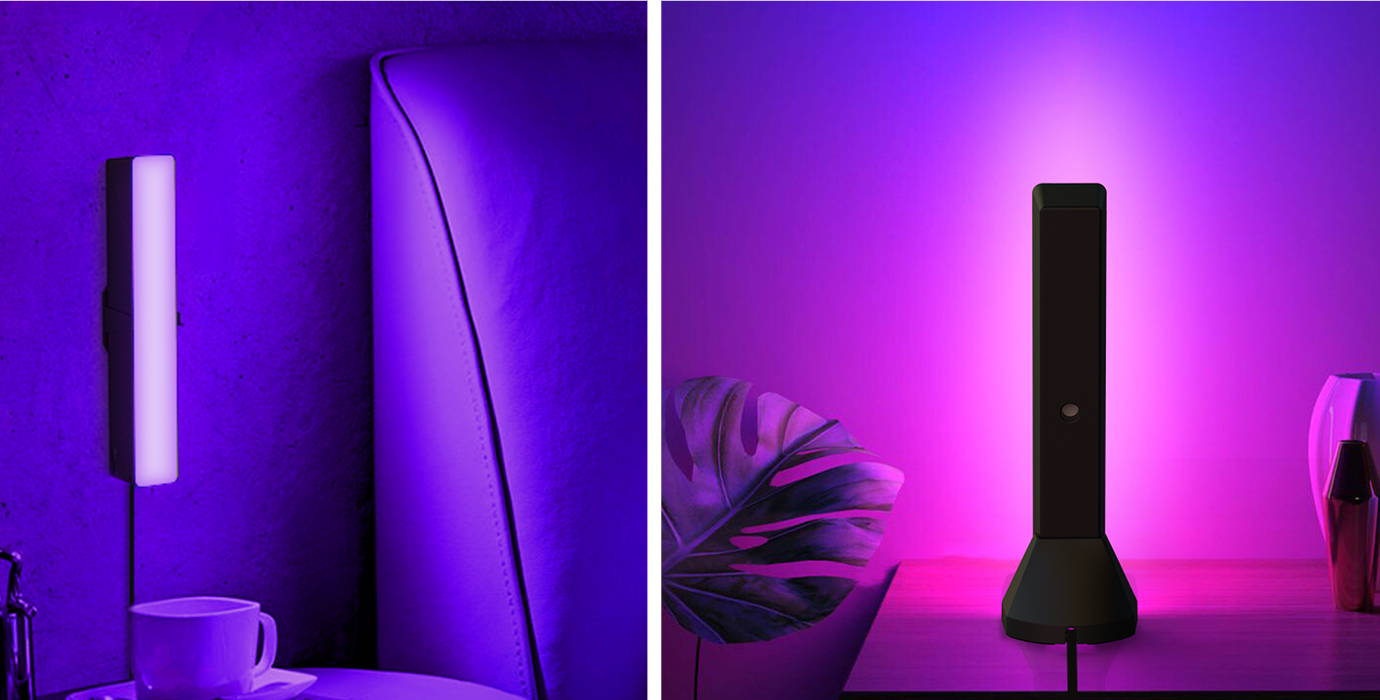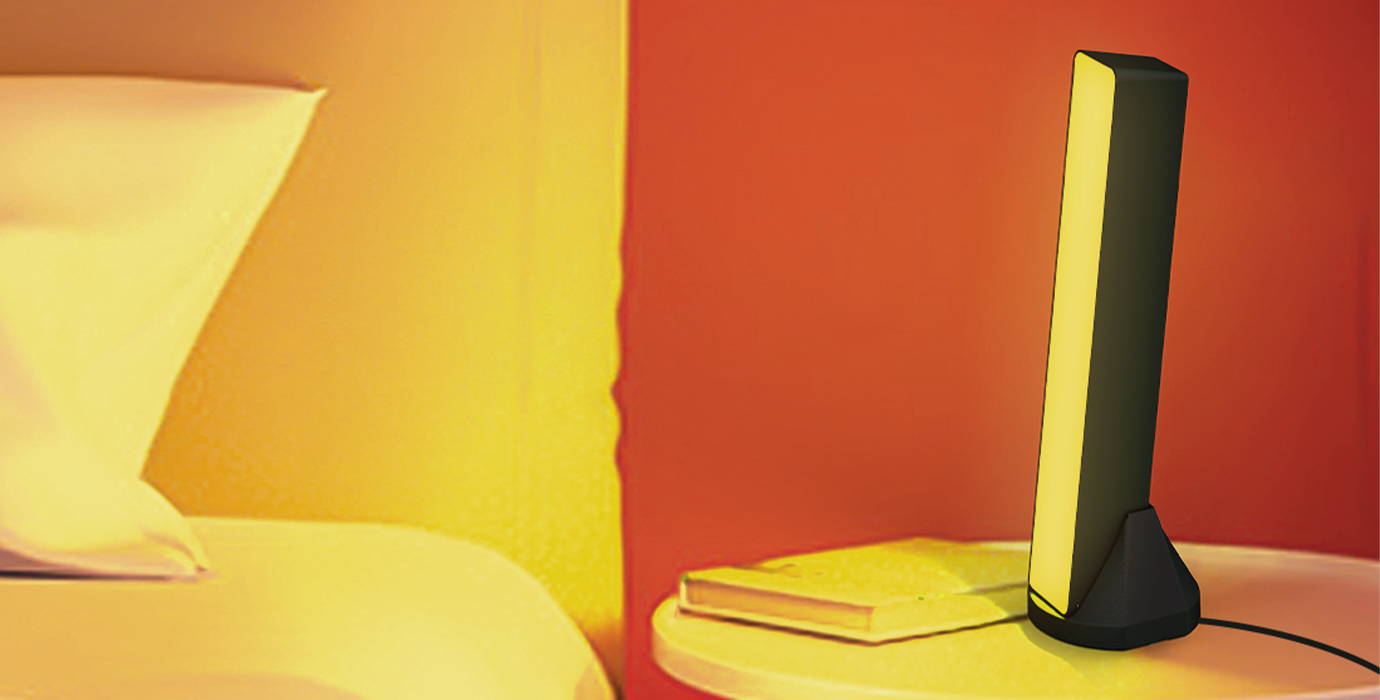 PC + die-casting aluminum
3.15 x 3.03 x 10.35 inches
2 X Smart Light Bars
1 x 12V 1A UL Listed Power Adapter
Frequently Asked Questions
Still have questions? Send us your question by filling out the form below, we will be happy to assist you.
The input voltage is 100-240V
Yes, it comes in packs of two.
How to control this light bar?