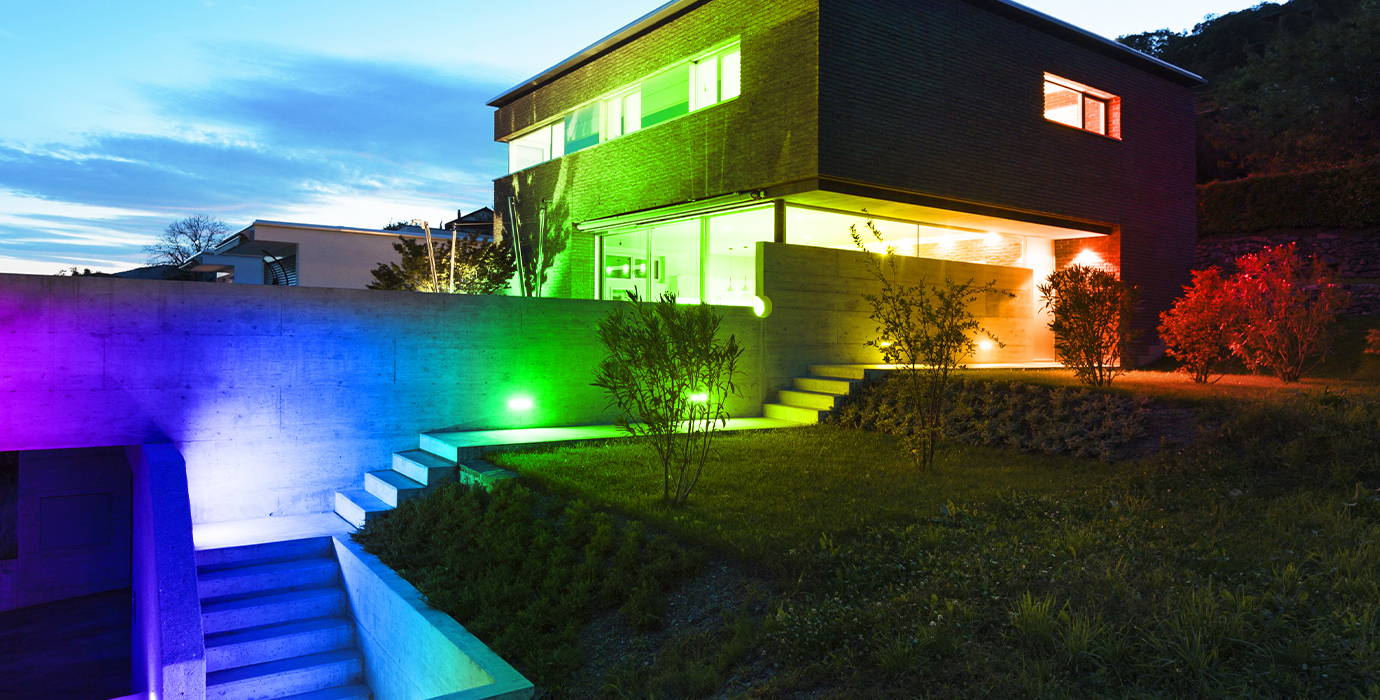 Smart Voice/Group Control
Download the Onforu Home APP on your phone and connect to Alexa (Echo/Dot/Tap) or Google Assistant via a 2.4GHz network (5GHz not supported). Command Alexa to control your RGB LED flood lights. You can also divide different lights into several groups, and manage these lights in a unified way through voice or APP.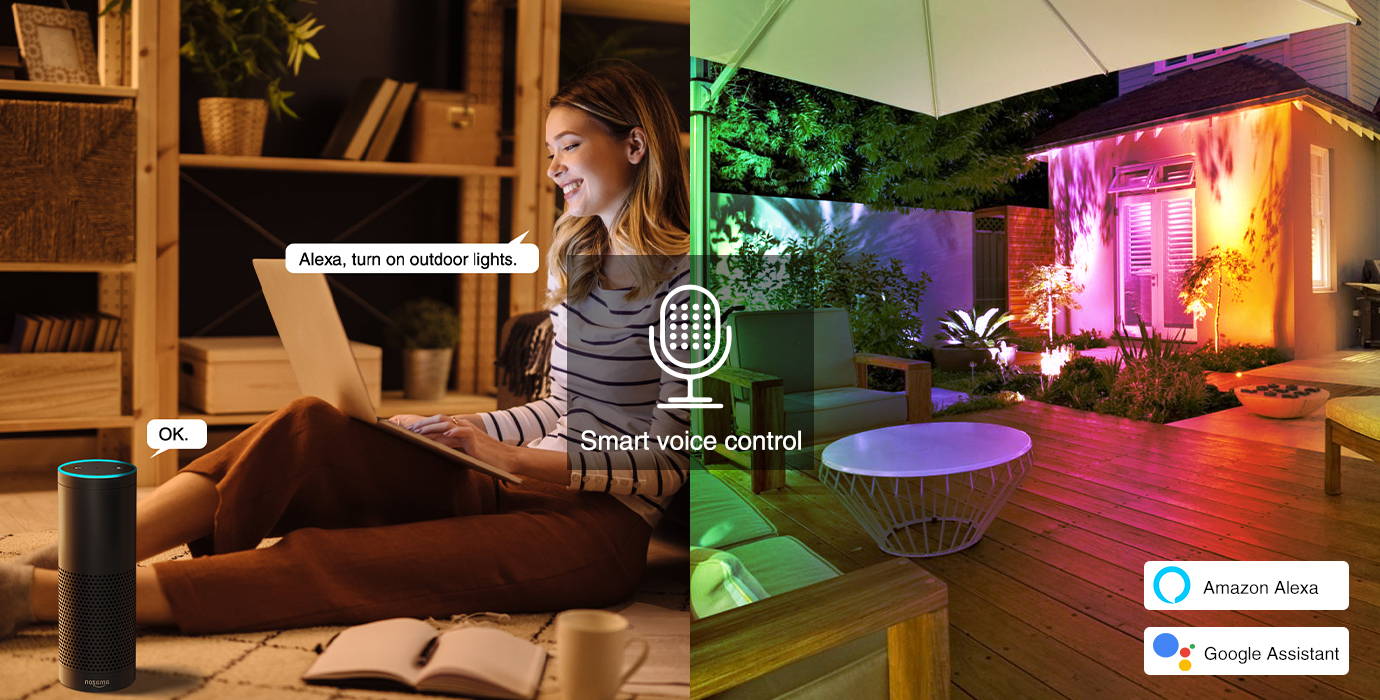 RGBCW 3 in 1 & DIY Custom Color
Equipped with 16 million colors, you can DIY the color, brightness, light mode of the RGB LED floodlight in the APP. Can be used as a 4500LM 6500K daylight white flood light, work light to illuminate the yard. Or as a 2700K warm white floodlight to create a romantic and relaxing warm tone atmosphere anywhere.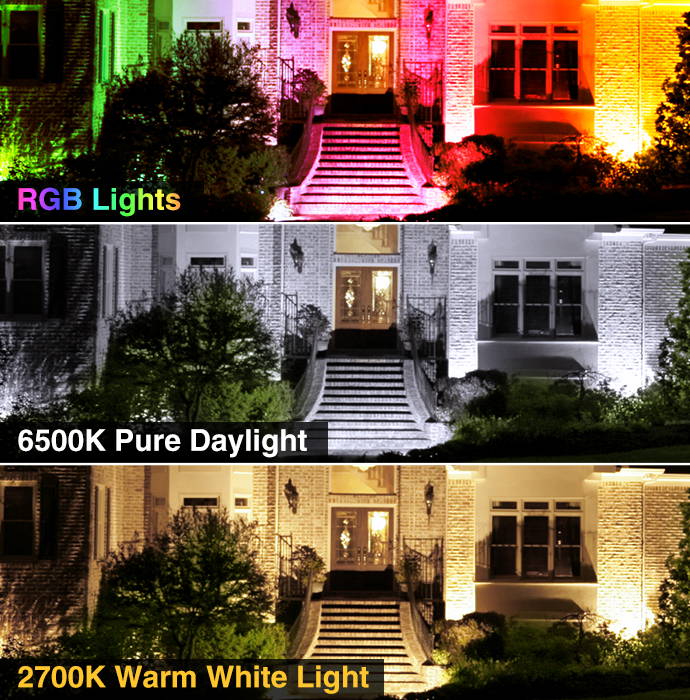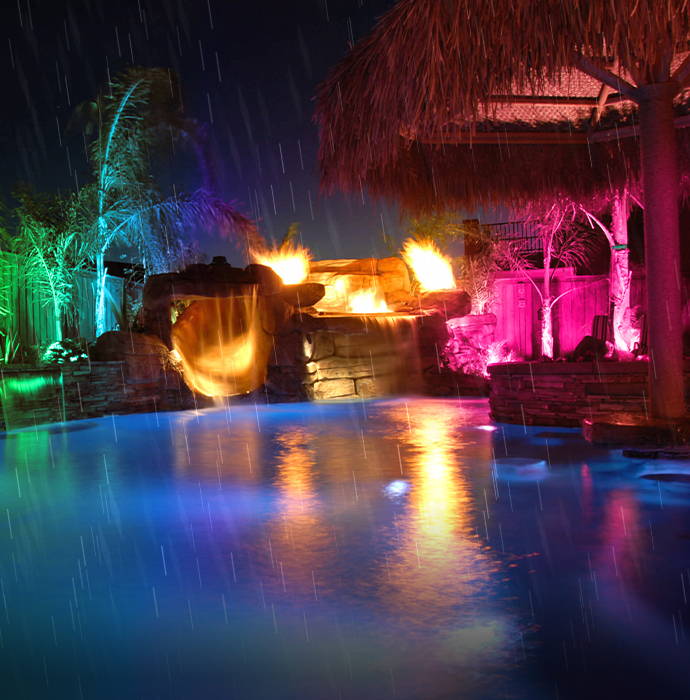 IP66 dustproof and waterproof make it works perfectly on rainy days, typhoons, and snowy days.
Memory and Timing Function
When the RGB LED floodlight is turned on again, the light status will keep the last selected setting, there is no need to reset it. The working time can be set to 3H, 6H, 12H, and the floodlight will automatically stop working if it exceeds the set working time. (No DMX!)
Signal Enhancement Antenna
The antenna on the upper can enhance the signal by about 30%. The purpose of this design is to improve the unstable connection between the APP and the WIFI RGB LED floodlight. Control the lights in your home from anywhere in the world via WIFI, which is much more convenient than a regular remote or Bluetooth control one.Comes with a plug for easy plug and play. Save labor costs on changing lights or installing wires.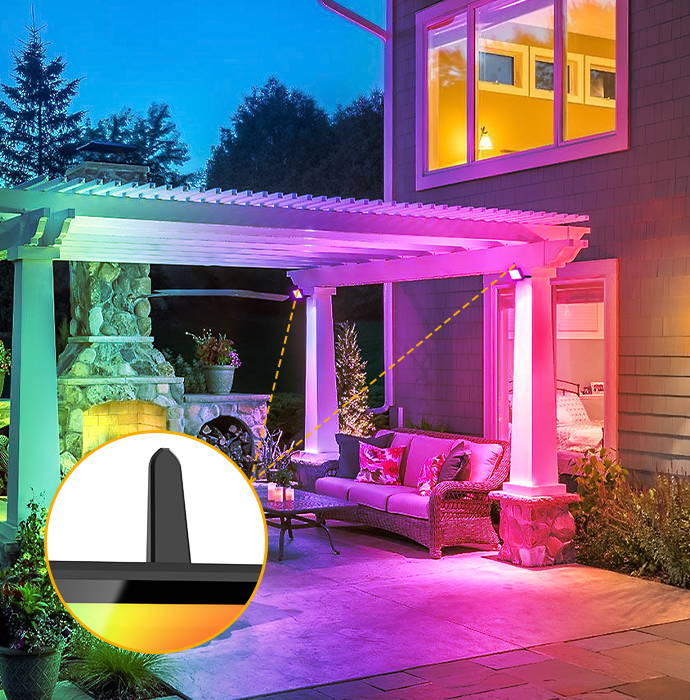 Smart RGB light can be used on many different occasions, no matter indoor or outdoor. You can use it to decorate the garden, yard, park, stage, studio, birthday party, Christmas, Halloween, etc. It's perfect for weddings and any celebrations.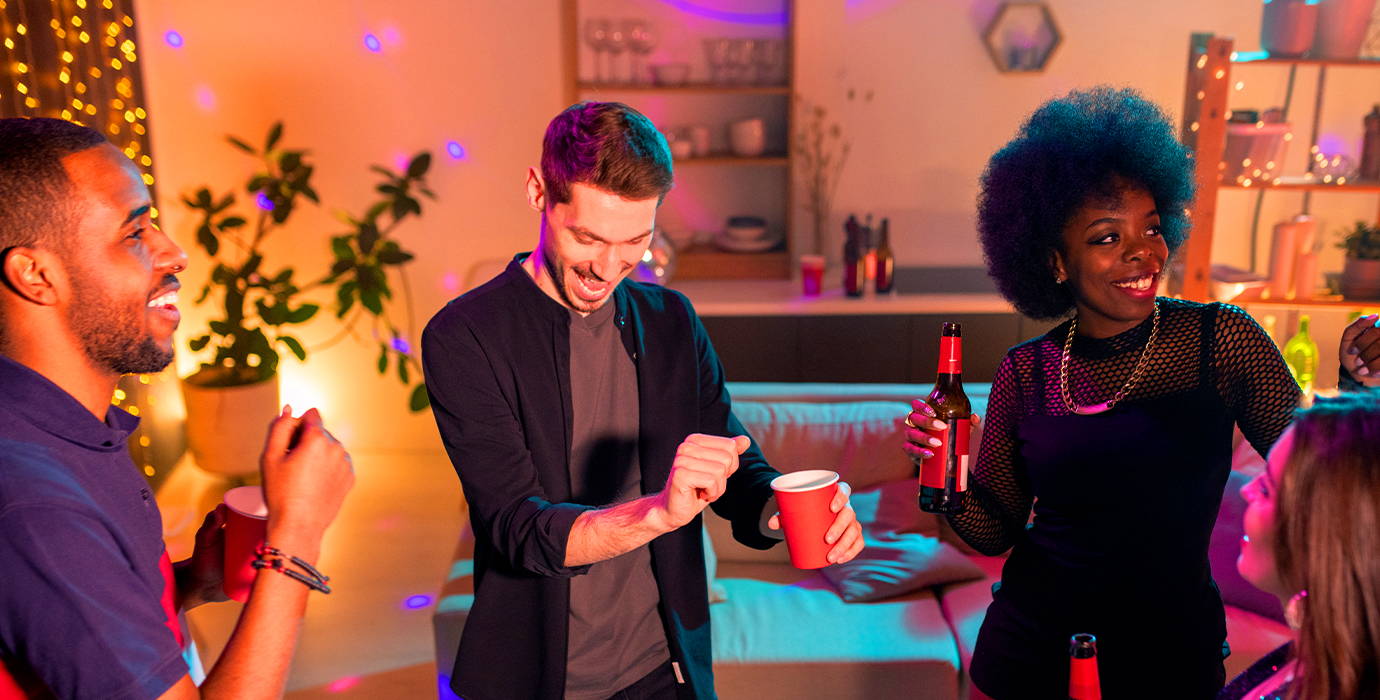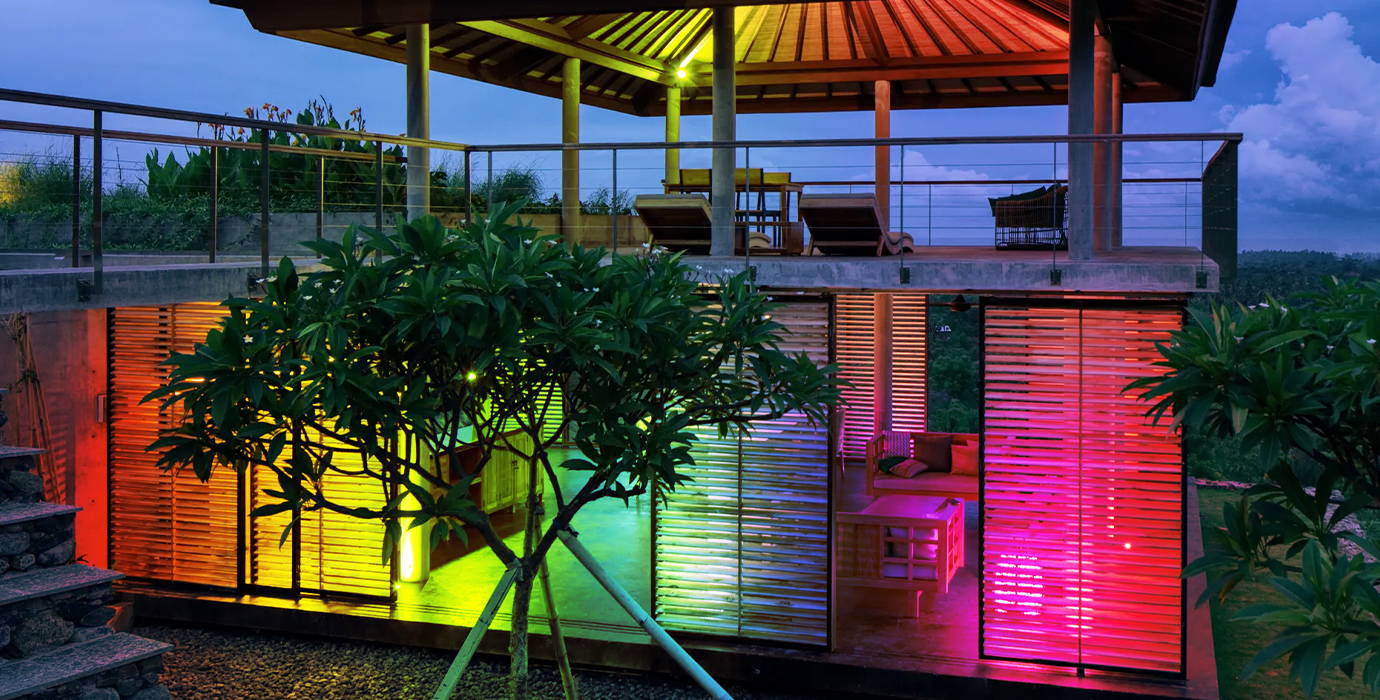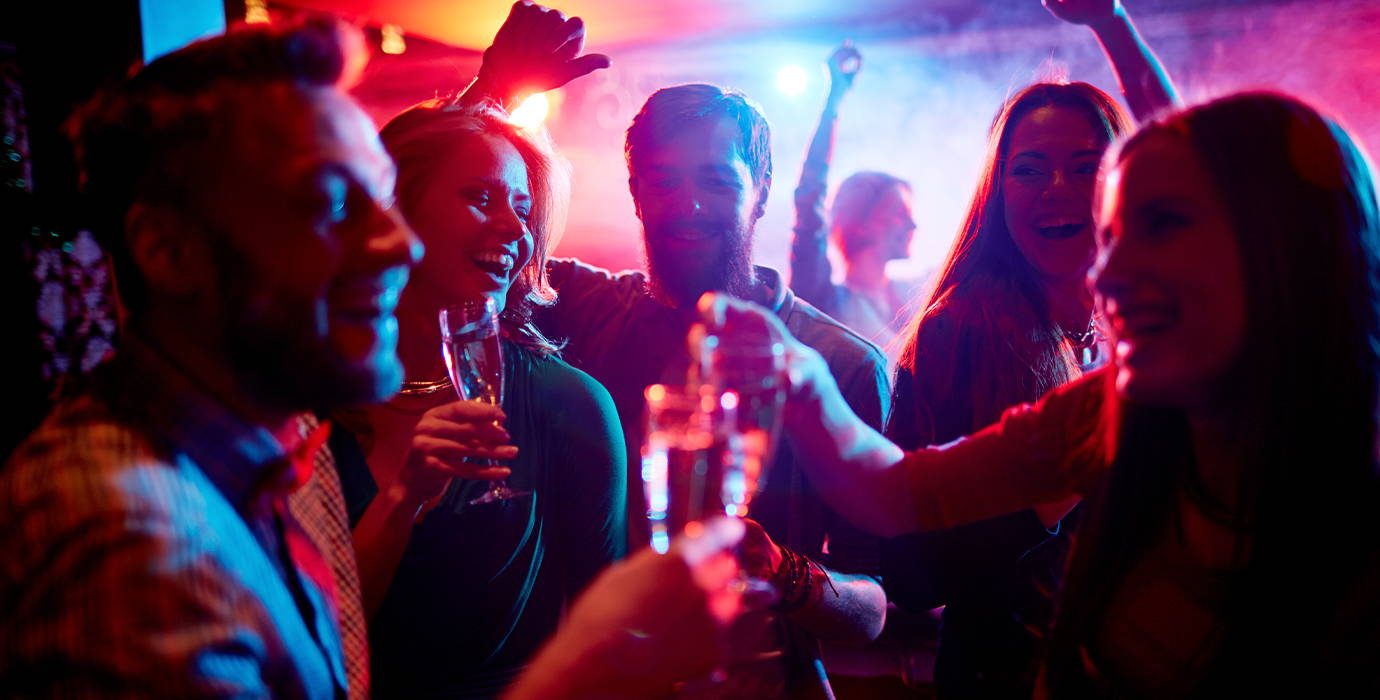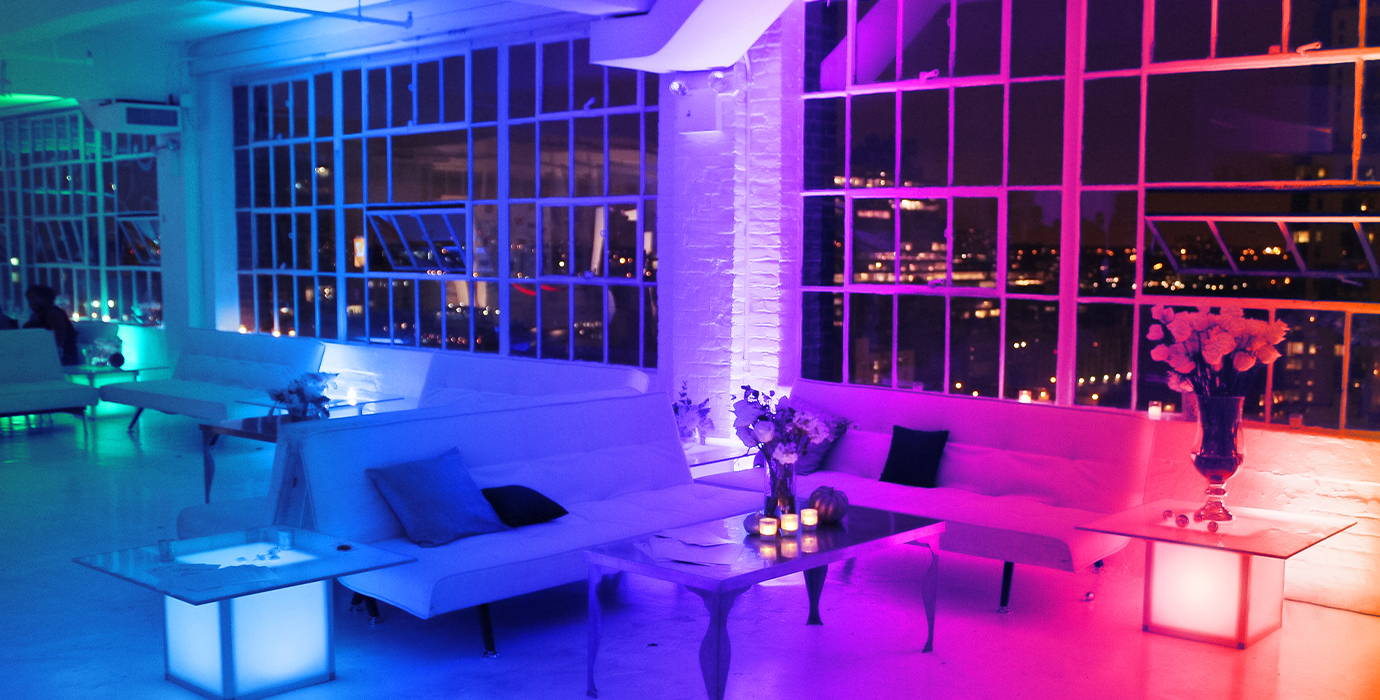 9.09 x 5.31 x 1.38 inches
2 X 50W RGB Floodlight
1 X User Manual
Frequently Asked Questions
Still have questions? Send us your question by filling out the form below, we will be happy to assist you.
No, this smart RGB light is no UV color.
What is the weight of this RGB light?
How much voltage do these use?
Can this RGB floodlight custom the color?
Can you confirm the size on these?
They're about 9.09 x 5.31 x 1.38 inches