App Control Via Bluetooth
The RGB light is controlled by the APP. Please scan the QR code of the manual or download the APP"Onforu Home" from the APP Store or Google Play. Please turn on the floodlight first, then open the Bluetooth setting on your phone, and approach it to the floodlight to complete the connection. You can control or adjust the light through the APP "Onforu Home".


There are 16 million colors that can be chosen to beautify your house. You can turn on/off, adjust lighting dynamic speed, DIY color, change light color, and lighting mode, and adjust the brightness through the app easily no matter where you are.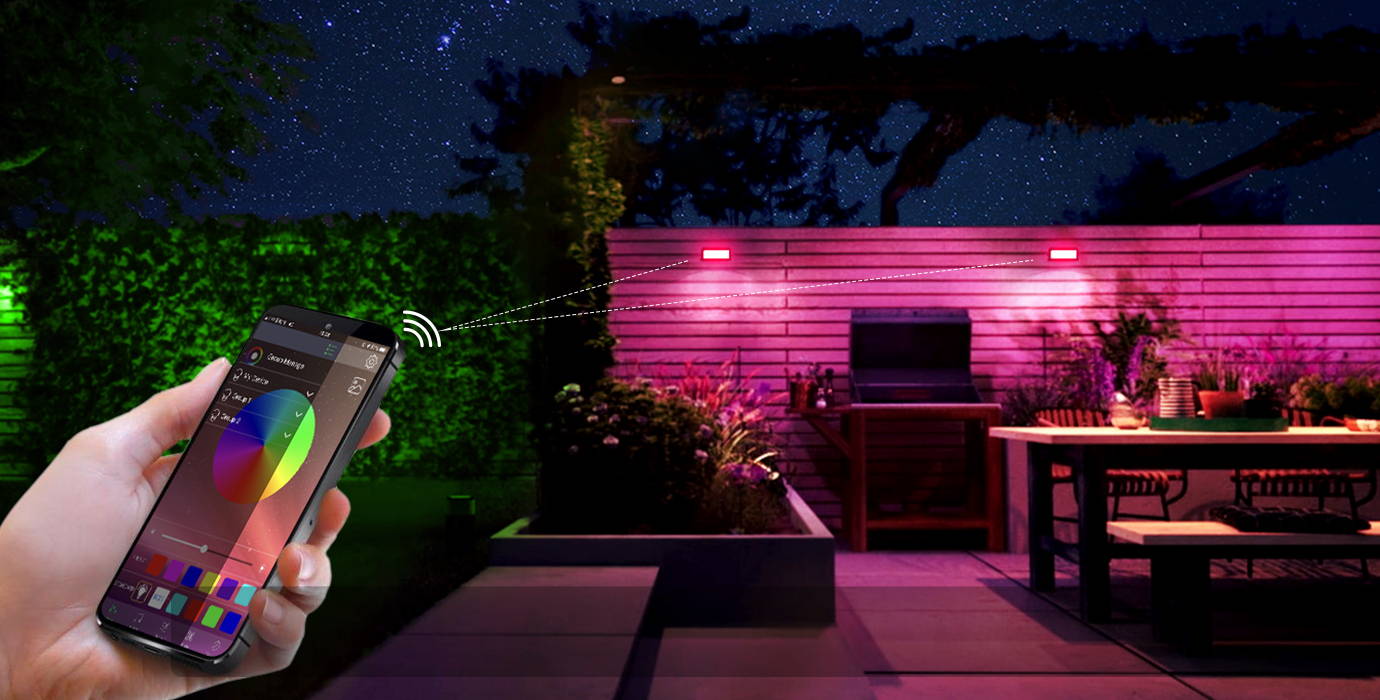 This Bluetooth LED floodlight provides 3 DIY color settings. You can use the 44-keys remote to select or DIY your favorite modes as you like. Group management can be controlled in any combination. You can customize colors by increasing or decreasing the ratio of red, green, and blue to make a dreamy ambiance and create a different romantic and unforgettable memory for you and those who you love.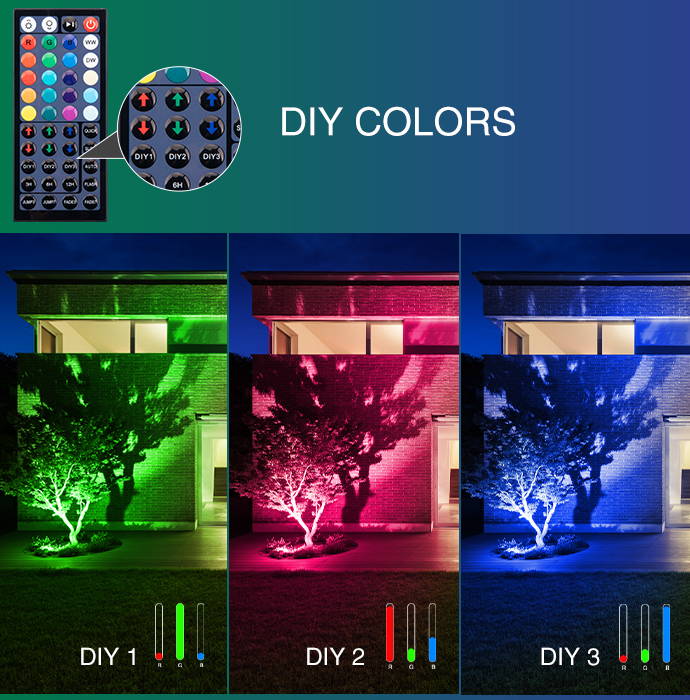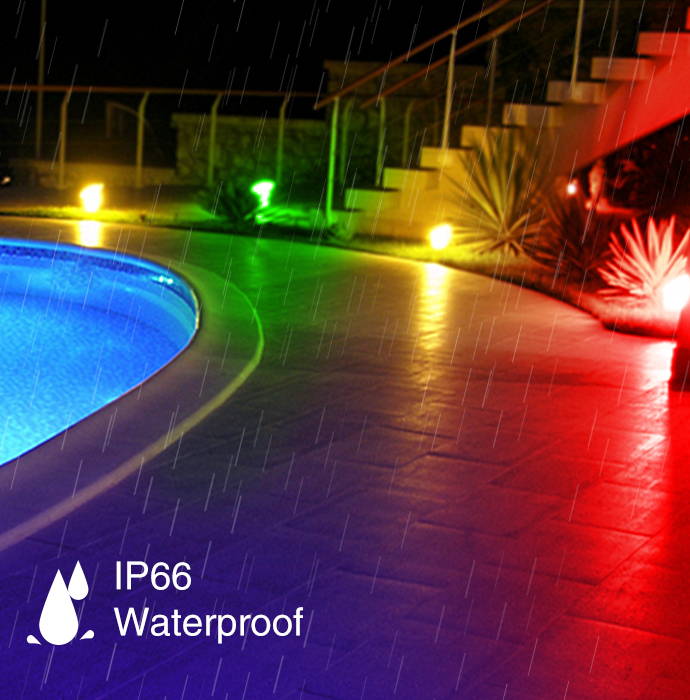 IP66 waterproof rated, operating temperature between -25℃ ~ 45℃, which can ensure the light works properly outdoors no matter rain, snow, heat, or cold environment. Perfect for outdoor, such as parties, garden, lawn, yard, etc.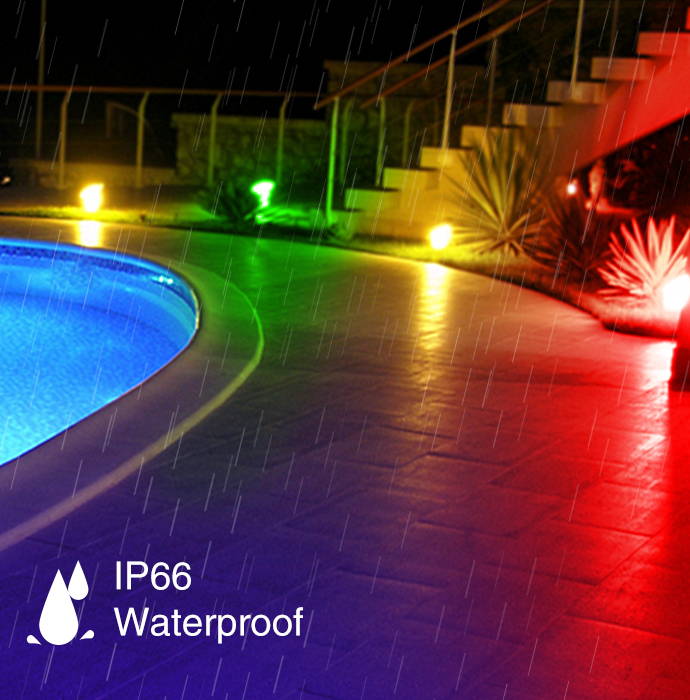 With the timer function, the RGB floodlight allows you to set the working time, as 3/6/12 hours. Besides, if turned on again, it will keep the lights at the last set modes, such as color, brightness, speed, and display modes. No need to reset. Saving your time.
20 Adjustable Colors & 6 Modes
With available 20 adjustable colors, and 6 modes, the colorful RGB lights can decorate your garden and home with strobing, jumping, pulsating, fade or flash with ease. Perfect for party, holiday, or family dinner.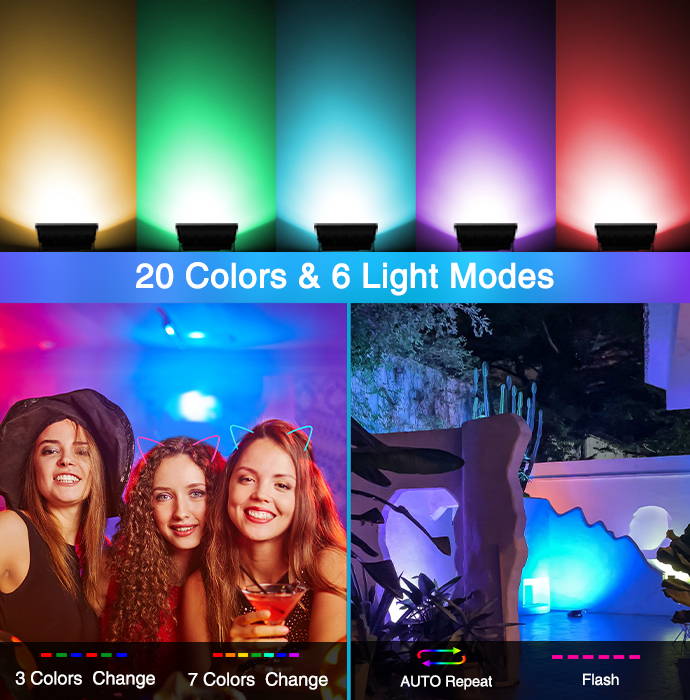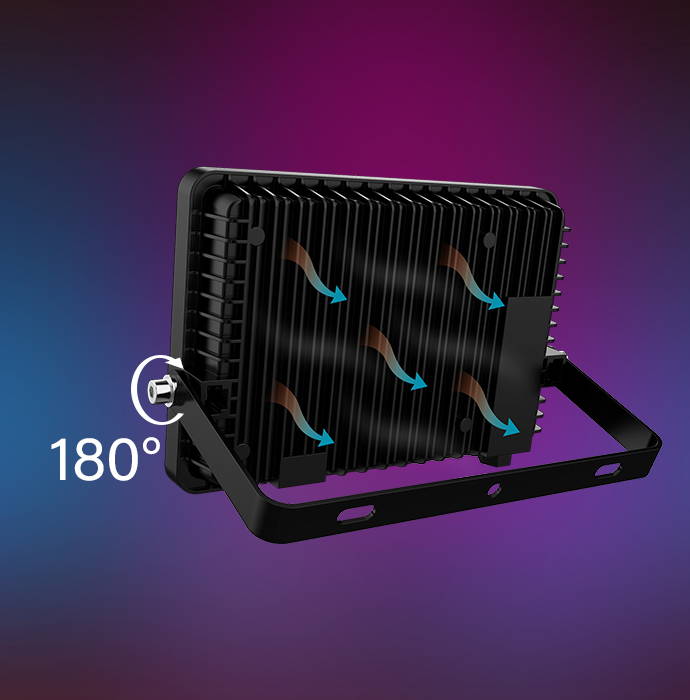 Efficient Cooling & Easy To Install
Plastic-coated aluminum housing and high efficient cooling design make it more durable and reliable. No need for wiring, plug, and play. 180° adjustable lamp body, easy to install for your lighting needs.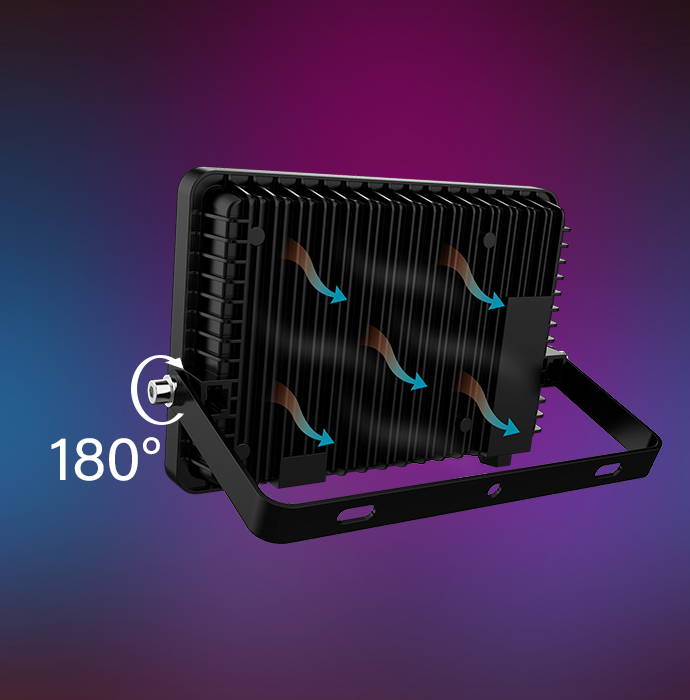 This Bluetooth RGB LED floodlight can be used on many different occasions, no matter indoor or outdoor. You can use it to decorate the garden, yard, park, stage, studio, etc. It's perfect for weddings and any celebrations.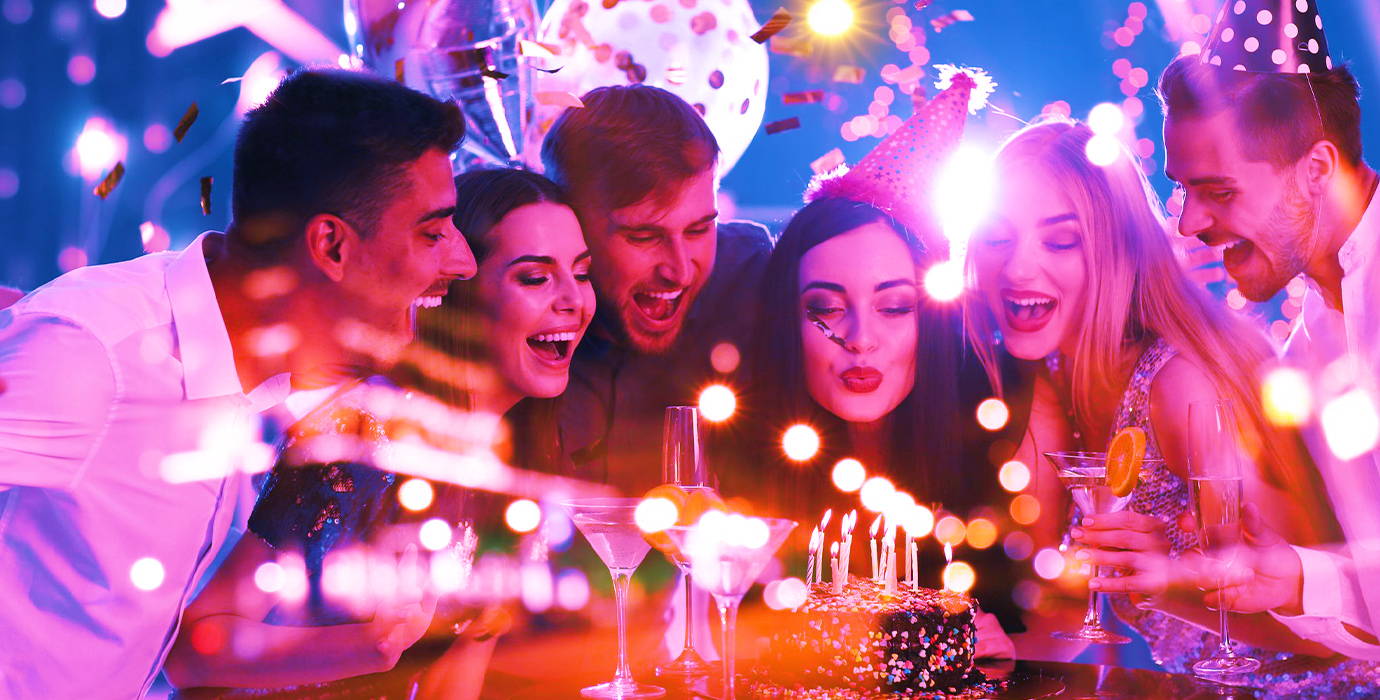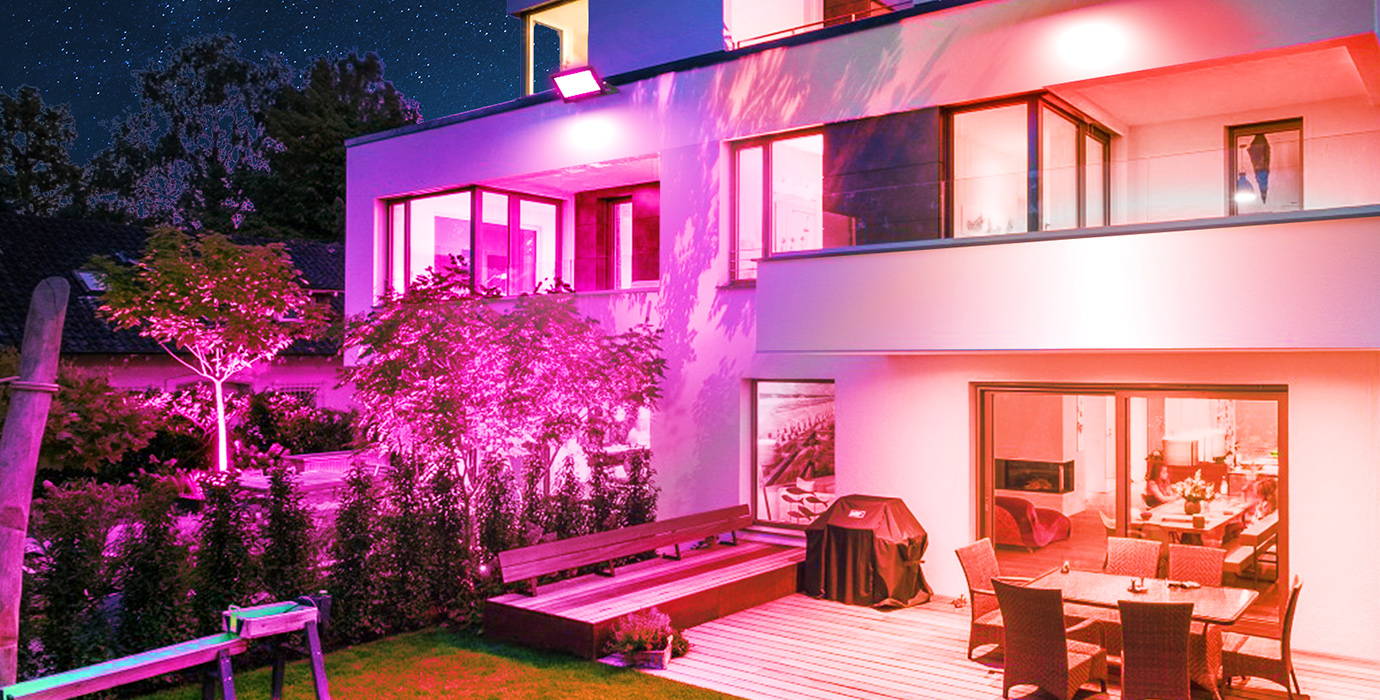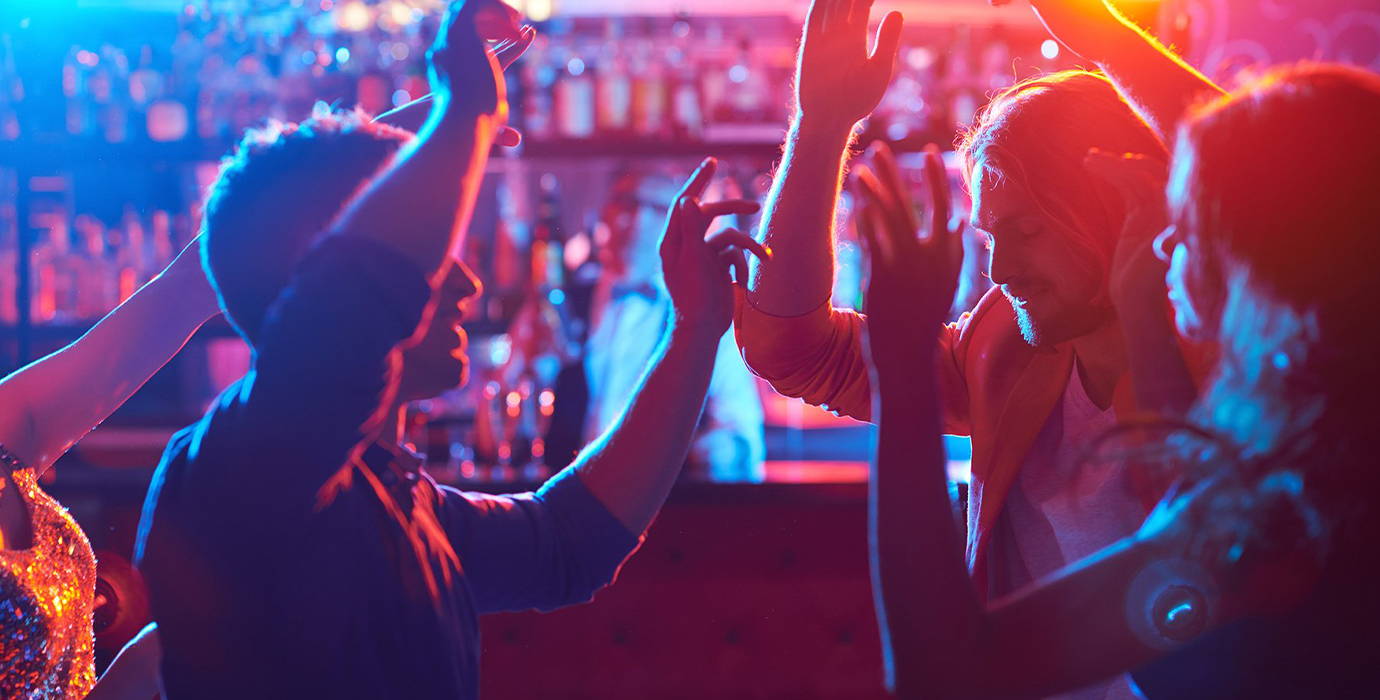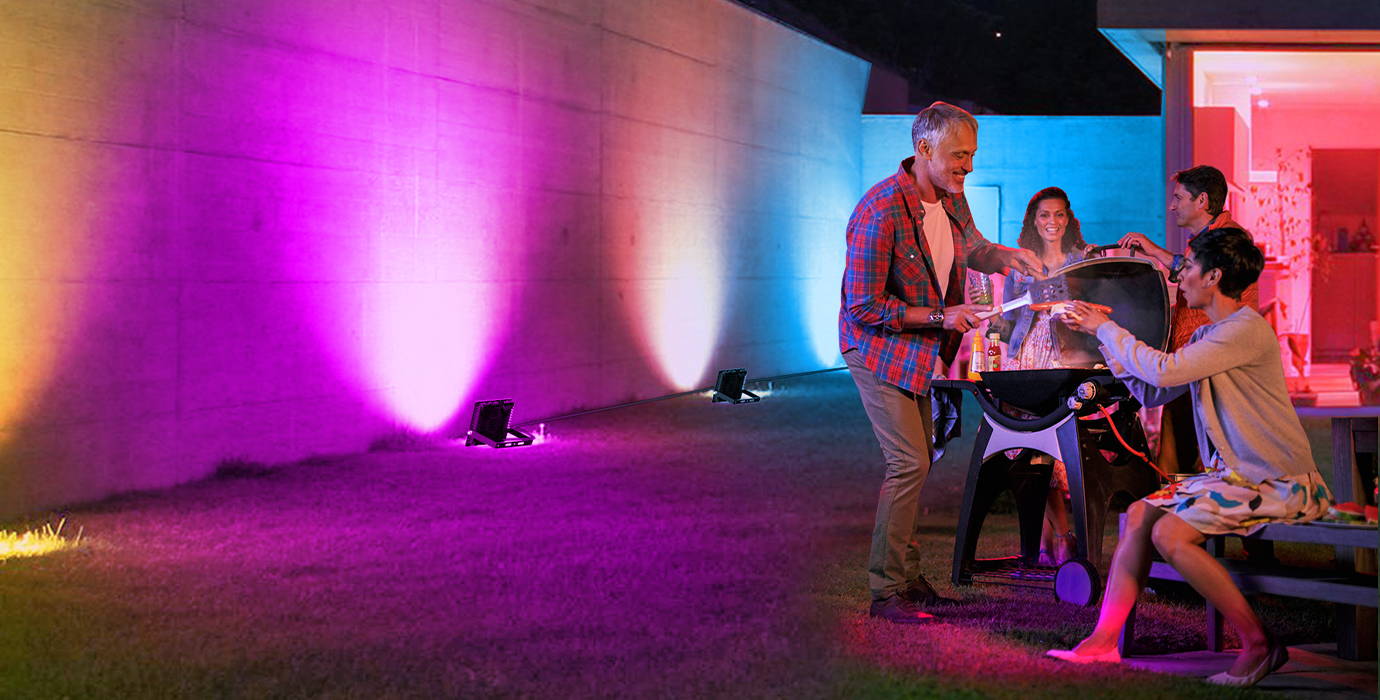 2 X 25W RGB Floodlight
2 X Remote Control
1 X User Manual
Frequently Asked Questions
Still have questions? Send us your question by filling out the form below, we will be happy to assist you.
Does it have a flash/strobe function?
This RGB light has flash and strobe functions.
How much voltage do this light use?
How long are the power cords?
The power cord is 1m/3.28ft.
Can one remote be used for both lights?
Yes, you can use one remote to control both lights.
Can you confirm the size on these?
They're about 8.07 x4.92 x 1.16 inches