How to Pick the Best Portable Bluetooth Speaker for Your Lifestyle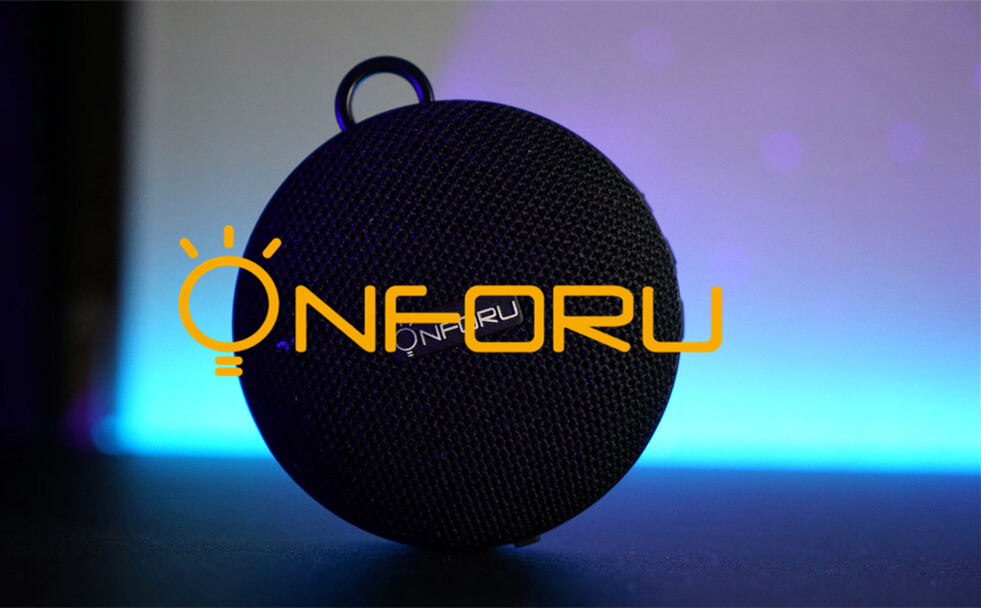 Bluetooth speaker refers to the built-in Bluetooth chip, Bluetooth connection instead of the traditional wire connection of audio equipment, by connecting with cell phones, tablets and laptops, and other Bluetooth playback devices to achieve the purpose of convenience.
A great smart Bluetooth speaker is essential for any music lover, whether it's for outdoor trips, camping, beach parties, patio parties, or just listening to your favorite music at home without cables. 
What information should I focus on when buying a portable Bluetooth speaker?
The seven most important things to look for when buying a portable wireless speaker are
Sound Quality
Durability
Water Resistance
Portability
Battery Life
Bluetooth Connectivity
Price
1. Sound Quality
Sound quality is a crucial element of Bluetooth speakers. While it may seem tempting to choose the most aesthetically pleasing or affordable speaker you can find, if you want an enjoyable listening experience, then sound quality should be a priority when deciding which speaker to purchase. 
The best way to evaluate it is, to listen in person under conditions as similar as possible to the environment you will be listening to, and choose speakers that match your listening habits. How to determine whether the sound quality is good or bad? The most intuitive way is, first of all, whether the volume of the speaker is loud enough, larger speakers usually have a fuller sound, and these radiators have more room for air displacement, which produces a more powerful sound.
Secondly, whether there is a break in the treble at maximum volume, listening to popular music and watching movies is most commonly used in the mid-range part of the speaker, pay attention to whether the sound is distorted, whether the tone is excessive, and finally, low frequency, whether there is enough shock energy, can meet your basic expectations can be.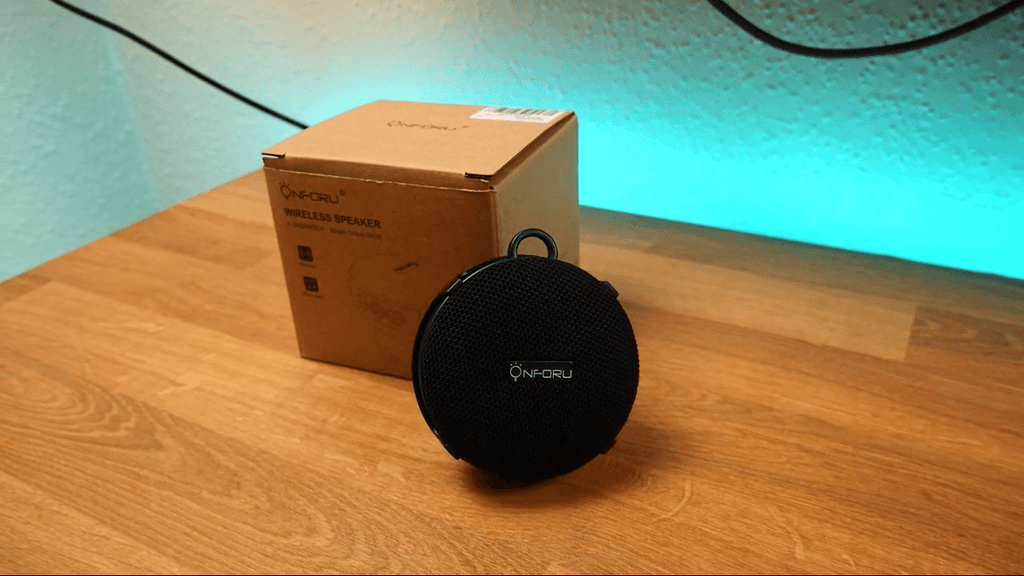 2. Durability
Most home speakers have an "easy life" because they "stay" indoors where they don't have to deal with humidity or extreme temperatures. They rarely get moved or pushed around. They usually stay connected to the same power and signal source.
But portable speakers are a tougher test. They need to be suitable for the outdoors, where they may be exposed to heat, cold, dirt, and moisture. And being under carry-on, it's common to move, bump and turn them upside-down frequently. This means a rugged design is a necessity.
When you have take-away needs, you need to take durability into account and look for speakers designed to handle these situations. Speakers that can survive travel exhibit hallmarks such as symmetrical design, rounded corners, and impact-absorbing edges.
3. Water Resistance Rating
The most critical marker of waterproofness is the IP rating. This looks like the letters "IP" followed by two numbers, the first indicating the device's protection against particles such as dust, and the second indicating the device's resistance to liquids. 
It's important to know if your new Bluetooth speaker is waterproof, as delicate electronics can be damaged by a single exposure to water, and that exposure happens all the time with portable speakers. After all, they could be taken to the beach, camping trips, and parties where people with drinks are everywhere!
An IPX4 waterproof rating is usually sufficient for use in the garden and will protect the speaker from a few drops of rain. However, an IP67 rating or higher means that the speaker can be submerged in a body of water (up to 1 meter deep) for about half an hour and be dustproof.
And don't forget - it's not just pool water you need to protect your speakers. If you plan to use it for parties, a decent IP rating means your speakers can even survive a wine splash.
Most portable Bluetooth speakers are waterproof, but some are more so than others. Find specific details about how much exposure your speaker can handle and how long it will last. Manufacturers usually make specific claims, which are usually backed up by testing and should be backed up by their warranty.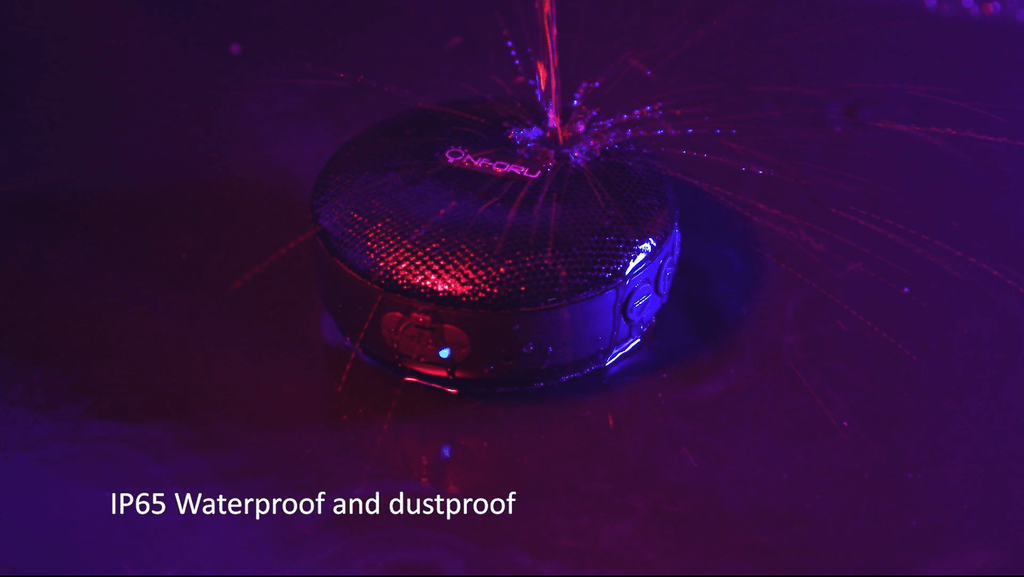 4. Portability
Why is it called a portable Bluetooth speaker, it is mentioned in the name, because it is convenient enough! So consider the differences in size, weight, and shape.
The shape is also a major factor in portability. Some speakers are rectangular in shape, making them easier to grip with one hand, while others have a more compact round or square shape.
Some portable Bluetooth speakers also include other features that make them easier to hold, such as straps and handles or small hooks. This is especially important for larger models, but even smaller speakers can be more easily carried around or hung on a hook.
5. Battery Life
Battery life is a very important consideration. Unlike home speakers, it's hard to know exactly how long a portable Bluetooth speaker's battery will last because it depends on how often you plan to take it out of the house. If your speaker's battery life is low, then you may stop to recharge it in the middle of enjoying a party, or you may lose musical ambiance. I'm sure you don't want that to happen, so portable speakers must be able to run for a long time without being plugged in.
Good battery life is vital if you want your Bluetooth speaker to last all day. While larger speakers tend to offer longer playback times, clever space-saving designs mean smaller models can also go the distance. 
Most portable Bluetooth speakers promise at least 5 hours of continuous listening before they need to be recharged. That's plenty for short trips. Look for at least 10 hours of battery life, as well as a USB-C charging port for fast charging.
6. Bluetooth Connectivity
Select the version of Bluetooth supported, higher means better connection stability and a wider connection range.
Bluetooth 4.2 or higher is also a noteworthy feature, as you'll get up to 30 meters of pairing distance. If you use the speaker for a party and the speaker supports multi-point pairing, you and your friends can easily feel the sound of a live concert, and the 360° stereo pairing will provide you with a more powerful sound.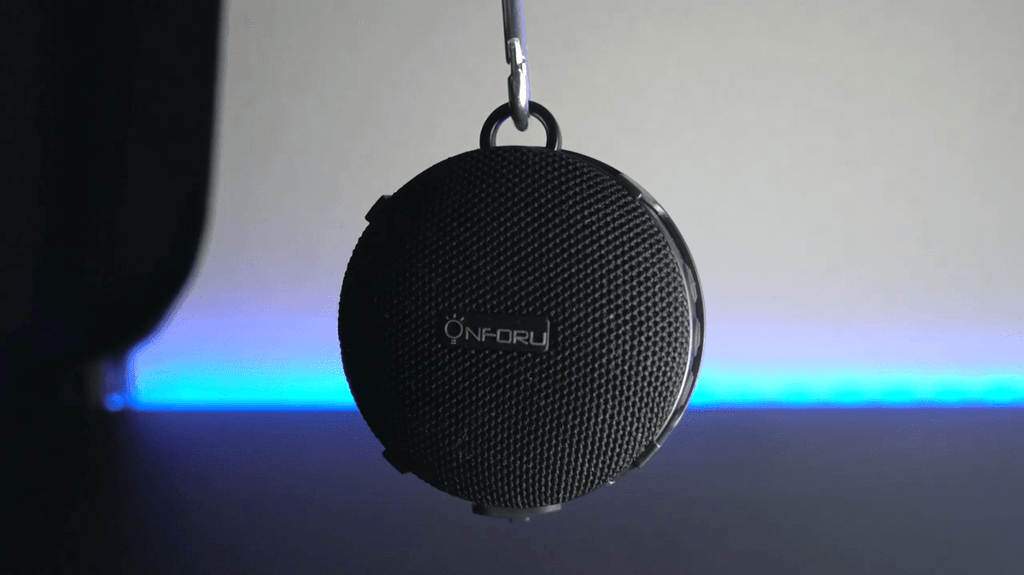 7. Price
The price of convenient Bluetooth speakers is usually affected by the product battery, speaker design, exterior dimensions, device components, and so on. There are high and low prices on the market, but not necessarily low price is poor quality, sometimes just for different user groups, the product varies.
So, when you pick a Bluetooth speaker, you can combine the price, and then based on the speaker configuration, performance, and other conditions to choose.
ONFORU has several good portable Bluetooth speakers, they do a good job in portability, durability, sound quality, and battery life, the price is about the small mini speaker is $18.99, and the LED light speaker is $169.99. You'll be able to move around with a quality experience.
Conclusion
Portable Bluetooth speakers need to be portable, but they also need to work well as speakers. You need to make sure your speakers reproduce sound accurately, without distortion or excessive noise, and are loud enough to be heard clearly wherever you go.
If you are looking for a cool smart small bluetooth speaker, pick it at Onforu Store.
More Resources: 
---
1 comment
---
---