Which is Better – LED Spotlight vs Floodlight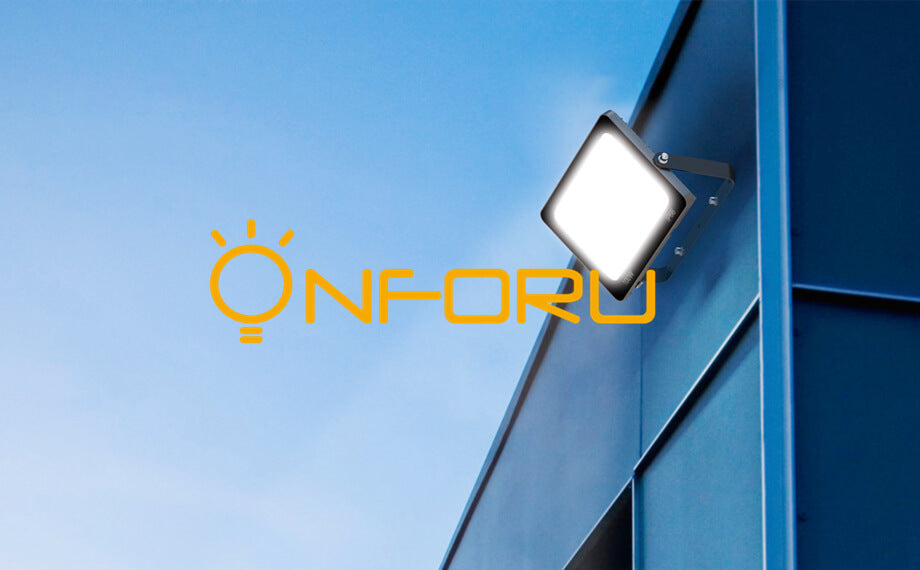 When it comes to LED equipment, we sometimes encounter two different kinds of equipment, LED floodlights and LED spotlights. As lighting options, they can all produce a specific light source. So what are the differences between them? Please see the following introduction.
What is Floodlight?
Floodlight is a point light source that can be evenly illuminated in all directions, its irradiation range can be adjusted at will, and it behaves as a positive octahedron icon in the scene.
Floodlight is one of the most widely used light sources in effects production, and the standard floodlight is used to illuminate the whole scene.
The standard floodlight is used to illuminate the whole scene. Multiple floodlights can be used in the scene to produce a better effect by putting the filming bulb into a large reflective umbrella for high brightness diffusion light source.
What is Spotlight?
Spotlight is a luminaire that designates the illumination on the illuminated surface above the surrounding environment. Usually, it is able to aim in any direction and has a structure that is not affected by climatic conditions.
It is mainly used for large operational fields mines, building outlines, stadiums, overpasses, monuments, parks and flower beds. Therefore, almost all large-area lighting fixtures used outdoors can be regarded as spotlights. The angle of the spotlight's outgoing beam is wide or narrow, and the variation range is between 0° and 180°.
A table show the difference between floodlights & spotlights
 

Floodlights

Spotlights

Light Intensity

Wide/ Weak

Narrow/ Strong

Illumination Distance

Short Distance

Long Distance

Beam Angle

45°≤x≤120°

≤45°

Candlepower/ Lumens

800≤x≤37,000(Lumens)

200,000(Candlepower)

1 candlepower = 12.57 lumens

Usage Scenarios

Billboards, Highways, Railroad Tunnels, Bridges, Squares, Buildings, Courtyards, etc.

Museums, Art Exhibitions, Police, Municipal Vehicles, House Decoration, etc.
What is the features and advantages of Spotlight?
Energy Saving: The same power consumption of LED spotlights consume only 10% of the energy of incandescent lamps. It is more energy-saving.
Long Life: LED lamp beads can work 50.000 hours, longer than fluorescent or incandescent lamps.
Dimmable: Dimmers are now not unique to incandescent lamps. led spotlights also have dimmers to change the brightness of the function. If the incandescent light is dimmed, the light will turn red. But the spotlight does not have this problem. It can dim the brightness of the light without changing the color of the light.
Switch Power Consumption: LED spotlight life is calculated only when the light is energized. No matter how many times you switch the light on and off, it will not affect the service life of the light.
Colorful: There are white, warm white, red, green, blue and many other colors. Whether it is home decoration or next to the life of outdoor neon lighting, spotlights are a good choice as

ambient lighting

.
Low Heat: Spotlights work with low heat. No transformer can work for a long time.
The unique advantages of ONFORU LED floodlights
Brightness:🌕🌕🌕🌕🌖4.8
Water resistance:🌕🌕🌕🌕🌗4.5
Energy efficiency:🌕🌕🌕🌕🌖4.7
Application:🌕🌕🌕🌕🌗4.6
Small size but high brightness. Save more than 80% of electricity cost compared with equivalent traditional halogen bulbs of the same power. More energy saving.
Widely applied to indoors and outdoors. Backyard, yard, garden, square, factory, stadium and other places. Also has an excellent wall-washing effect.
Wide beam angle. 120° beam angle, no shadow, large area irradiation, uniform light distribution. 1 floodlight = 3 spotlights.
High-quality & durable material. Good heat dissipation, extend the life of LED, not easy to be affected by the weather, suitable for extreme weather.
Conclusion
So the main difference between the two is reflected in the above table, it does not say that floodlight is better than a spotlight, or a spotlight is better than a floodlight. Different lighting fixtures have different light works, we have to combine personal lighting needs, use places, etc., to choose the right lighting needs for their own lamps.
More Resources:
---
2 comments
---
---