Bluetooth 5.0 Retro Bluetooth Speaker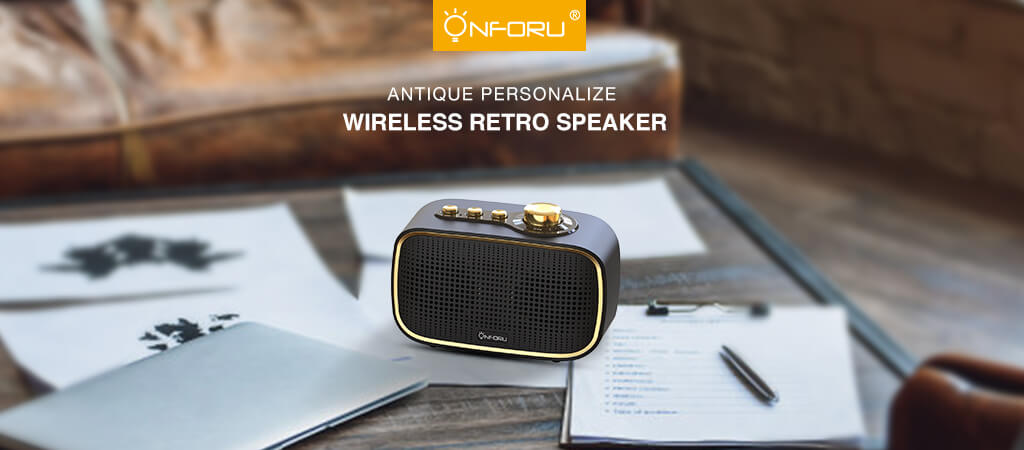 Retro Bluetooth Speaker, 20W Bluetooth 5.0 Wireless Speaker, IPX5 Waterproof Shower Speaker with Loud Stereo Sound.
Now let me tell you more about Bluetooth 5.0 Retro Bluetooth Speaker !

attractive retro design: Onforu retro Bluetooth speaker uses a combination of fashion and retro design to connect fashionable elements with retro style into an appropriate point. Therefore, whether you are in a retro-decorated home or a place full of modern atmosphere, Onforu retro Bluetooth speaker is always a good choice.
Bluetooth 5.0: The latest Bluetooth 5.0 technology is stable and fast, making you connect the speaker to a mobile phone or iPad in less than one second without waiting. Please just enjoy your music world.

Super long playing time: 18650mAh rechargeable battery can make it play for 20 hours at medium volume. 20w retro wireless speaker has amazing stereo sound and loud enough volume, without any distortion. What's more, if you want to enjoy the loud music, it can play for 12 hours at 80% volume.
 IPX5 waterproof: Onforu Bluetooth speaker has IPX5 waterproof function.  Level 5 waterproof allows you to enjoy music when you take a shower.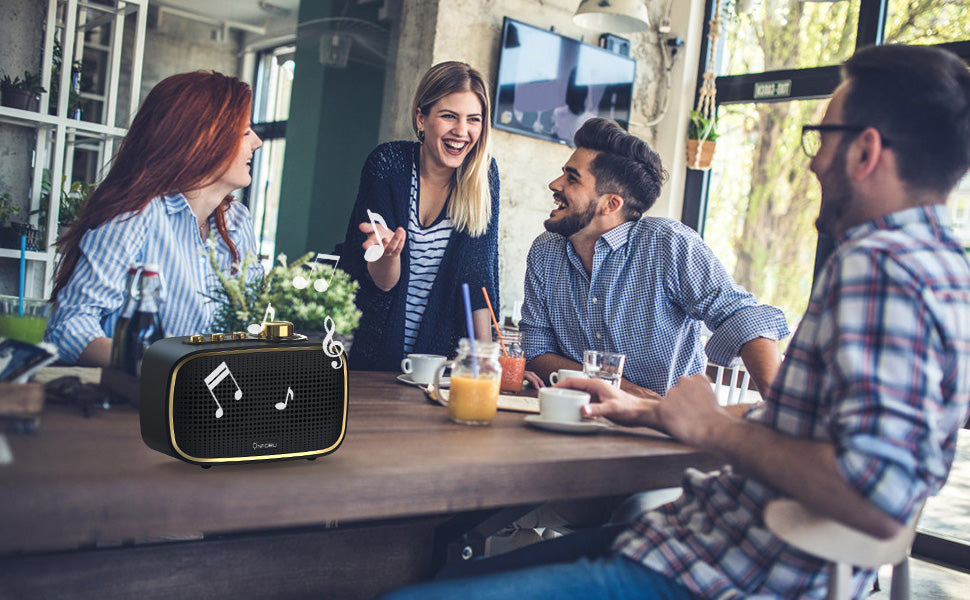 Easy to carry: You can take it to the party, yard, garden, and workplace. No matter where it is, it can always attract people's eyes.
As a gift: This exquisite retro Bluetooth speaker is simple and atmospheric, which can be as a good gift for your friends and lover.

Let's enjoy music!
Please conctact us when you need more details.
---