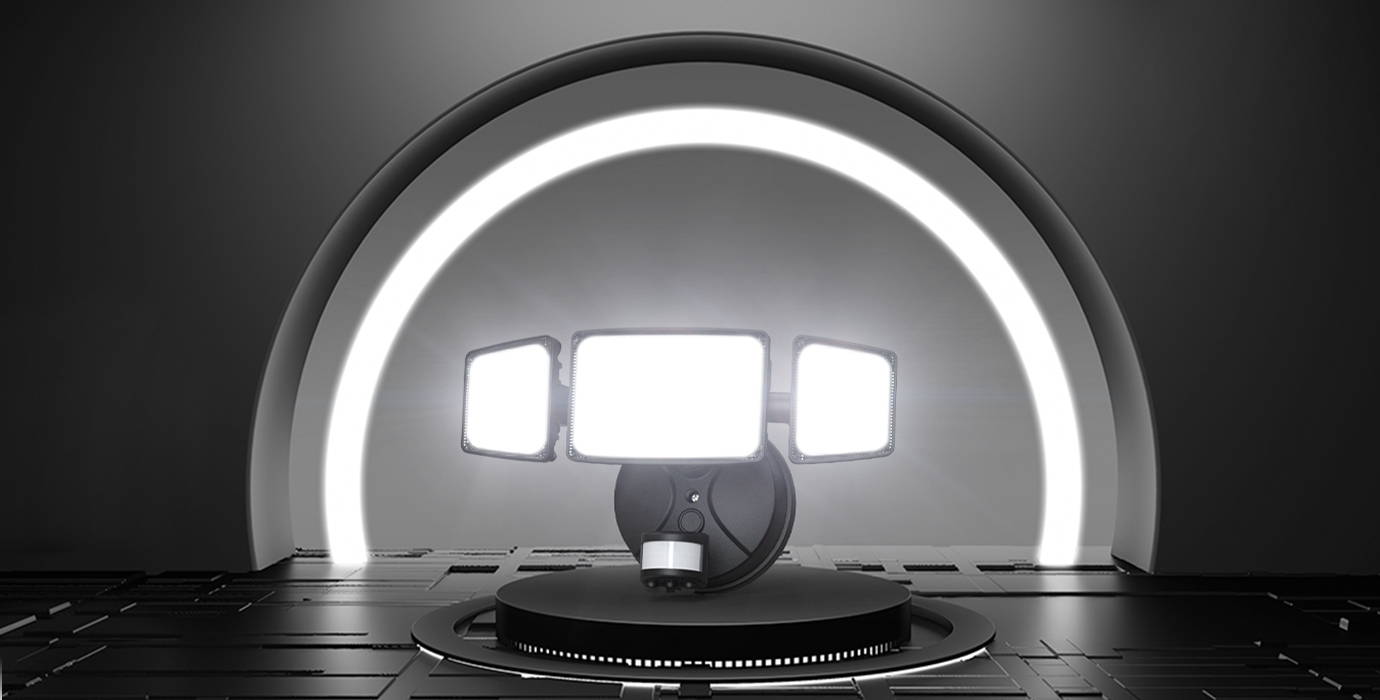 Excellent Brightness and Energy Saving
With 36W, 3600 Lumens and 6500K brightness(daylight white), this outdoor floodlight is equivalent to a 200W traditional normal light, which means you can save more on your electricity bills.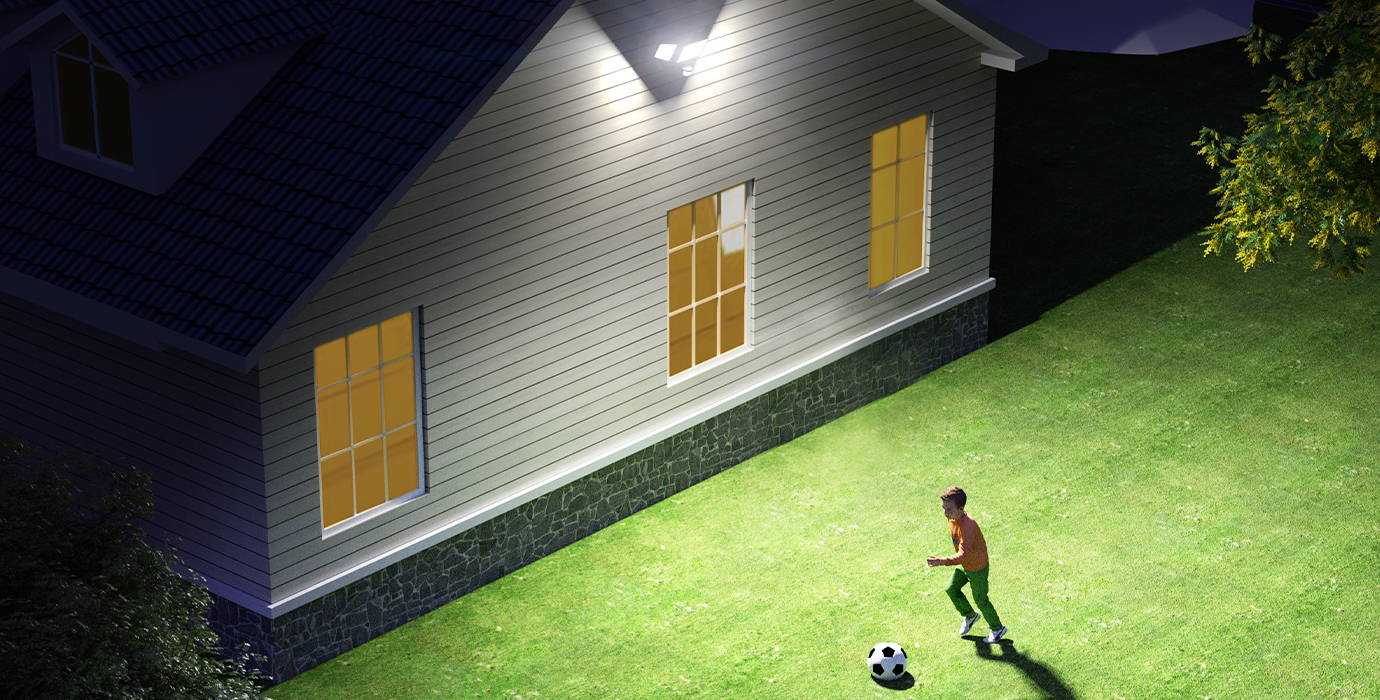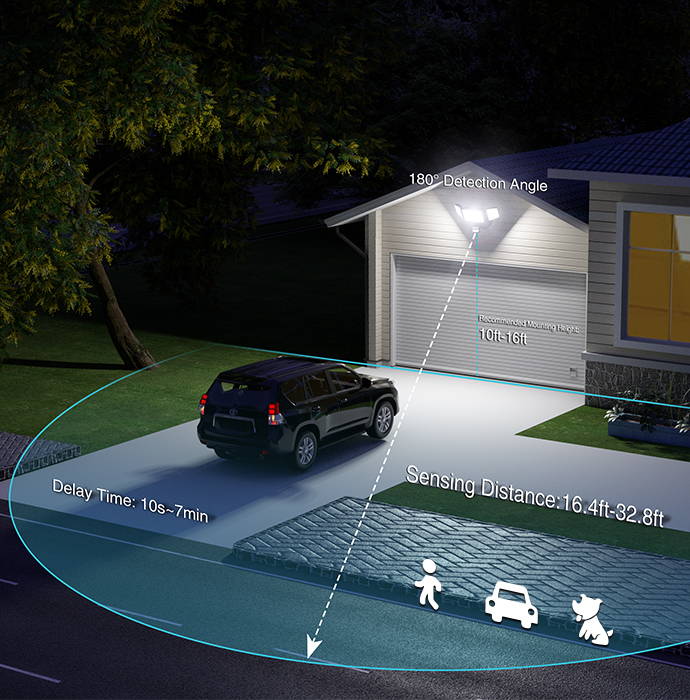 With a 180° wide sensing angle, this motion detector can sense motion up to a maximum distance of 468 inches away. The lighting time can also be adjusted from 10s to 180s to fit your specific needs. It can detect people, animals, and moving vehicles. This feature will help keep your home secure 24/7 while also providing convenient lighting when you need it.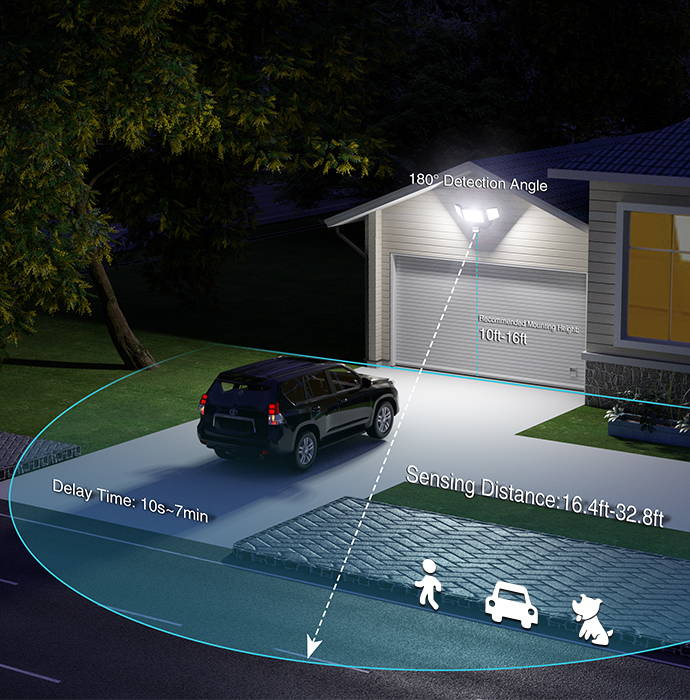 The IP65 waterproof and dust-proof rating ensures that your outdoor security light fixture won't be damaged in rain, sleet, or snow.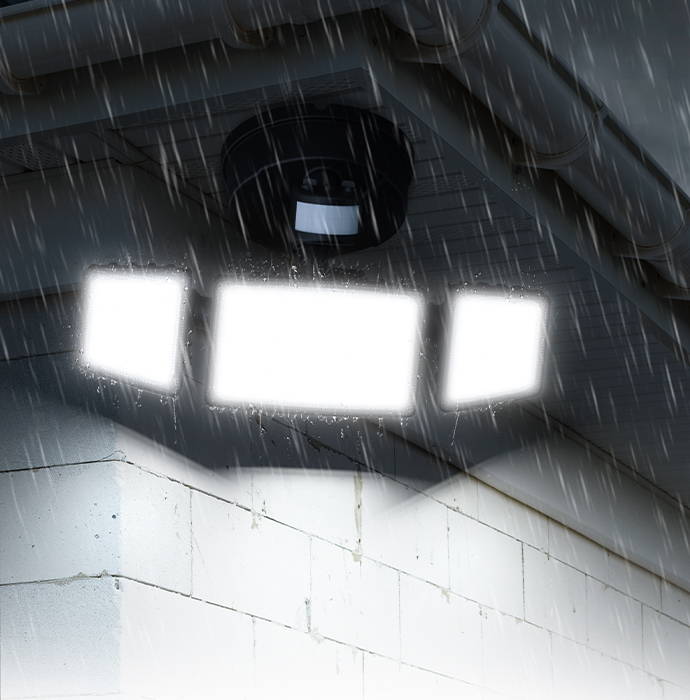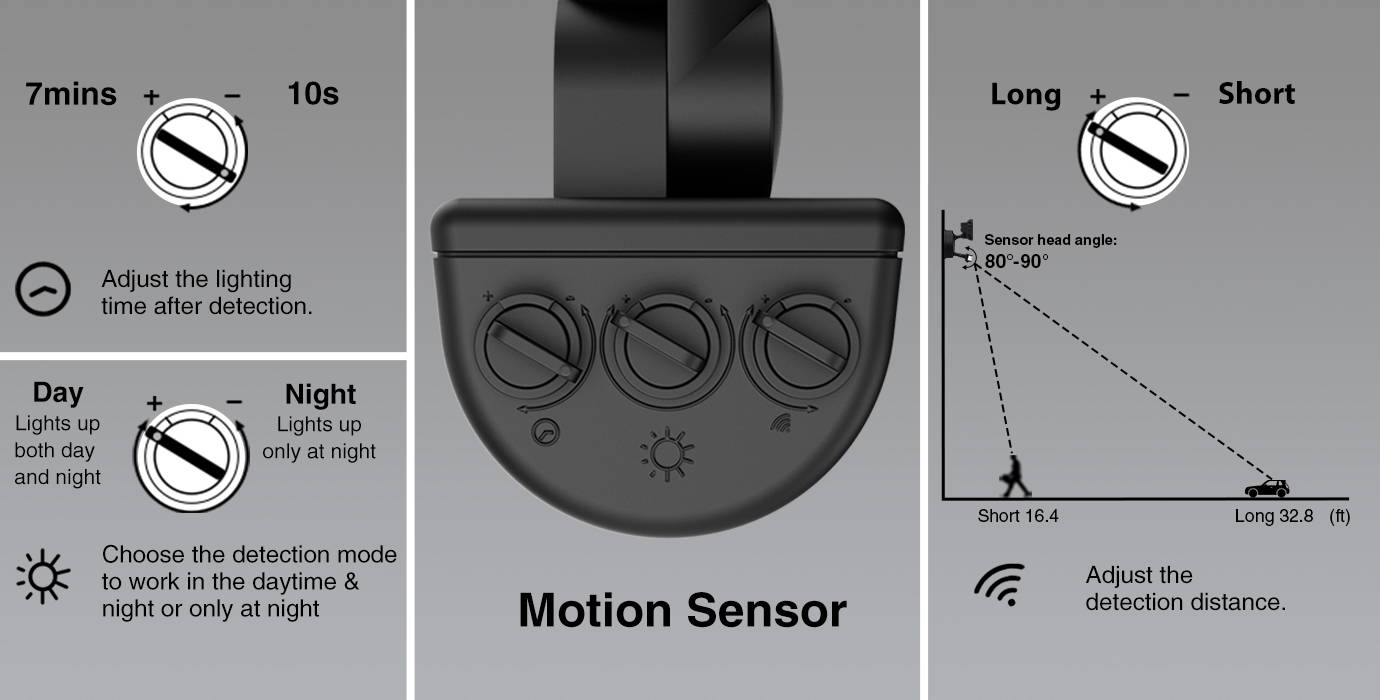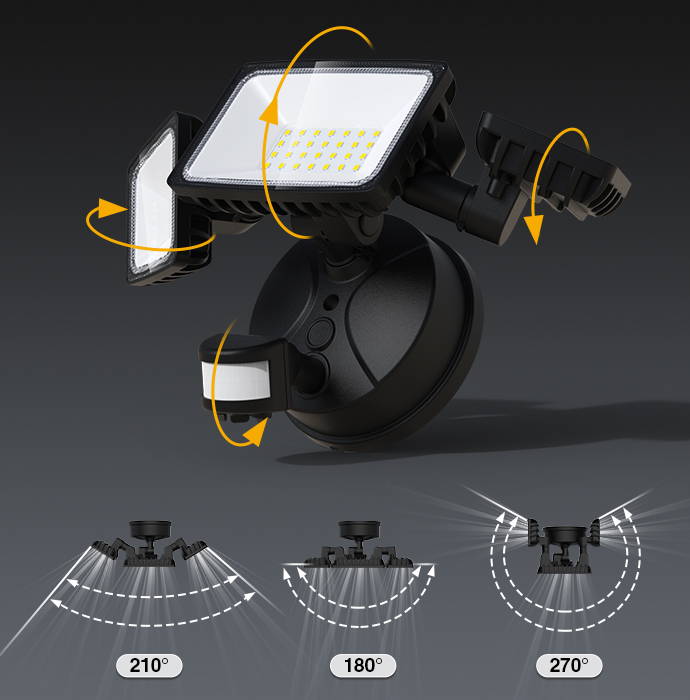 This security lamp's 3 adjustable light heads provide a 270° detection zone, ensuring that anything taking place in your yard will be captured.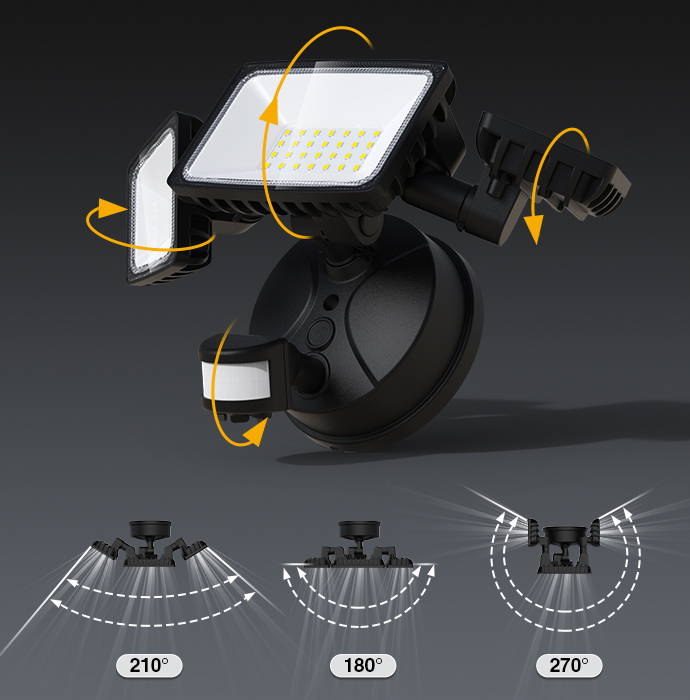 The floodlight is safe and durable. To ensure that this outdoor LED floodlight is easily cooled down, it contains an efficient fin-type heat sink design and high-quality aluminum housing material. You can get optimal experience with the help of top-notch build.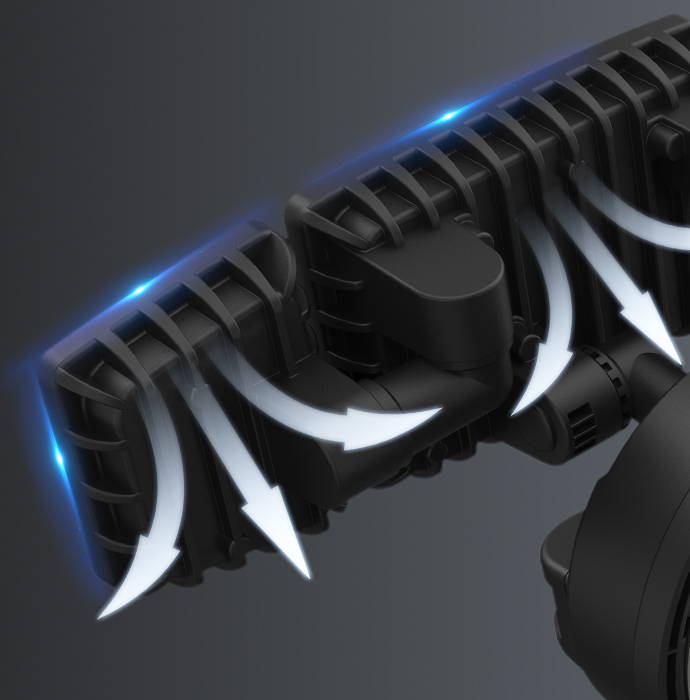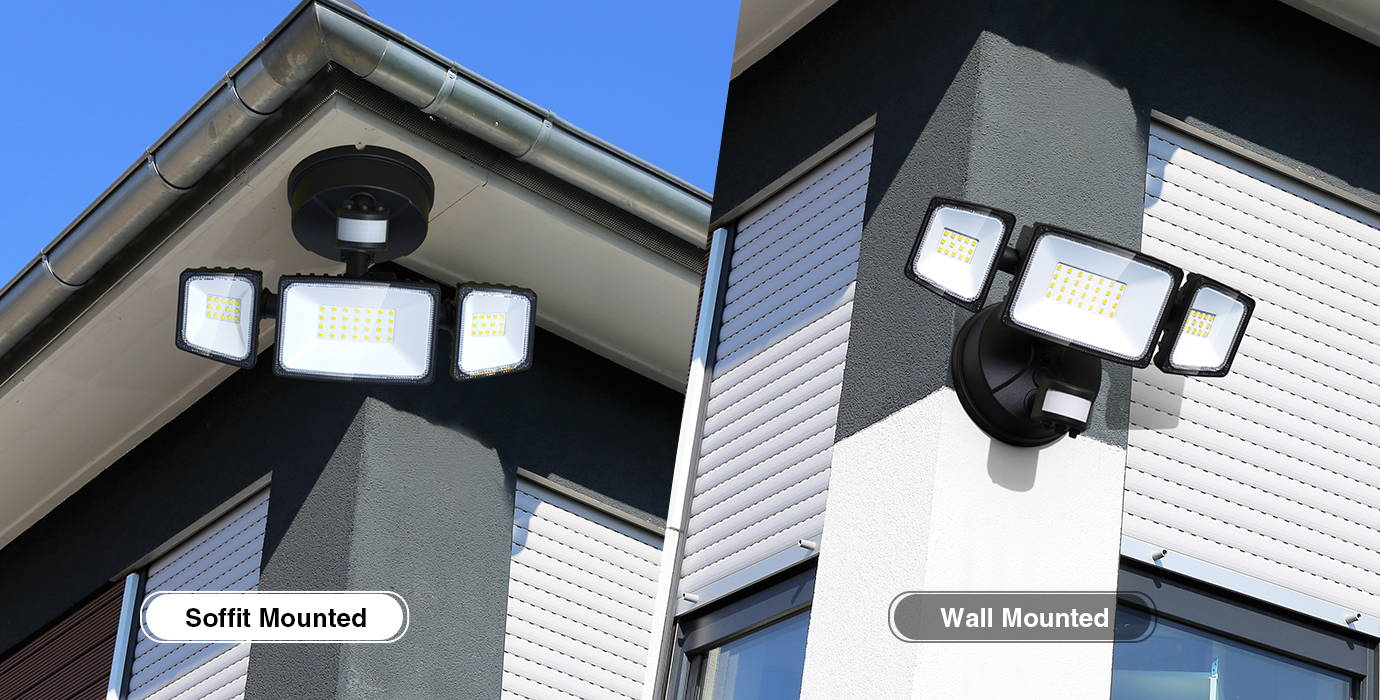 This flood light is perfect for garages, workshops, yards, storage rooms, driveways, parking lots, and more.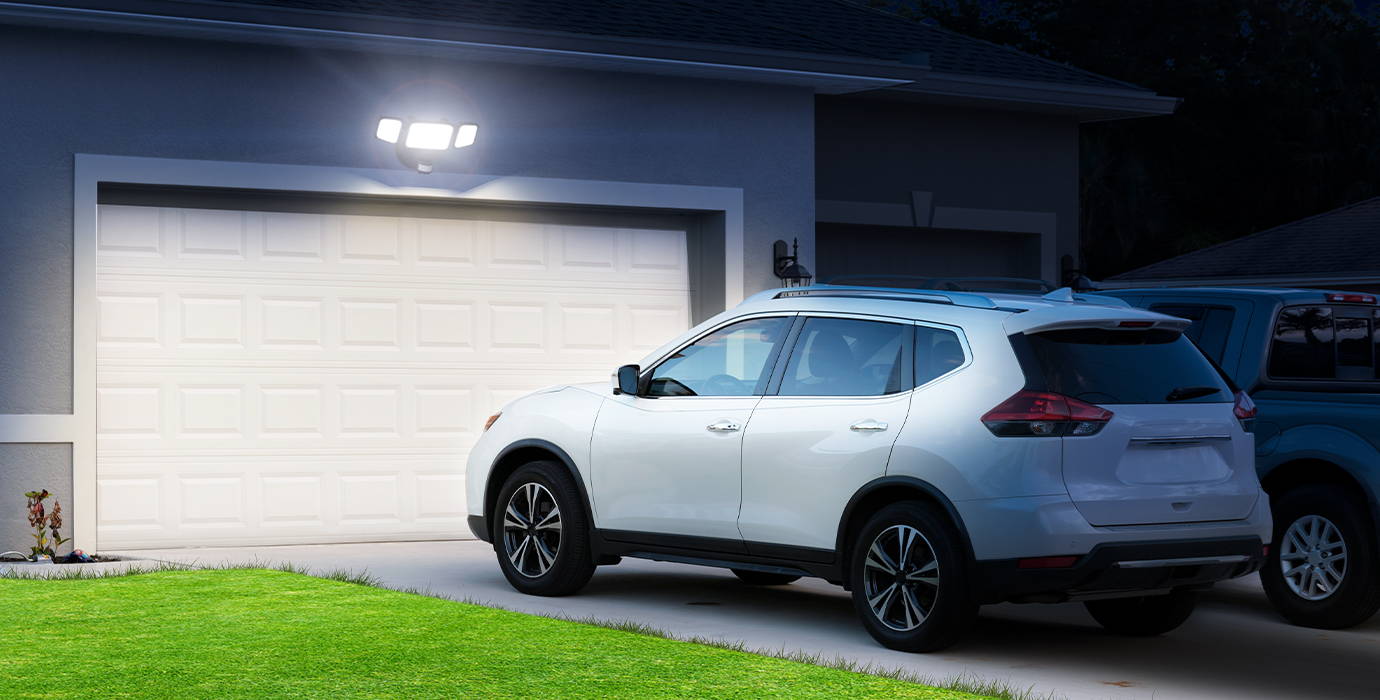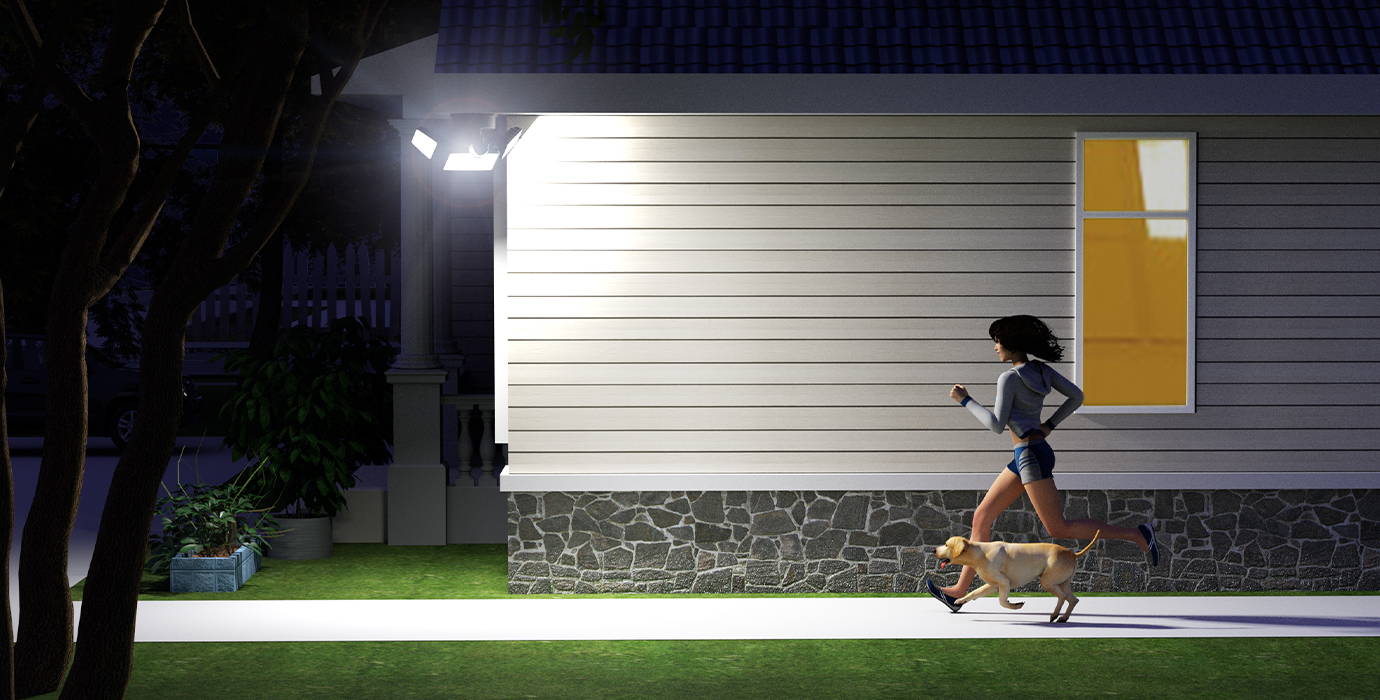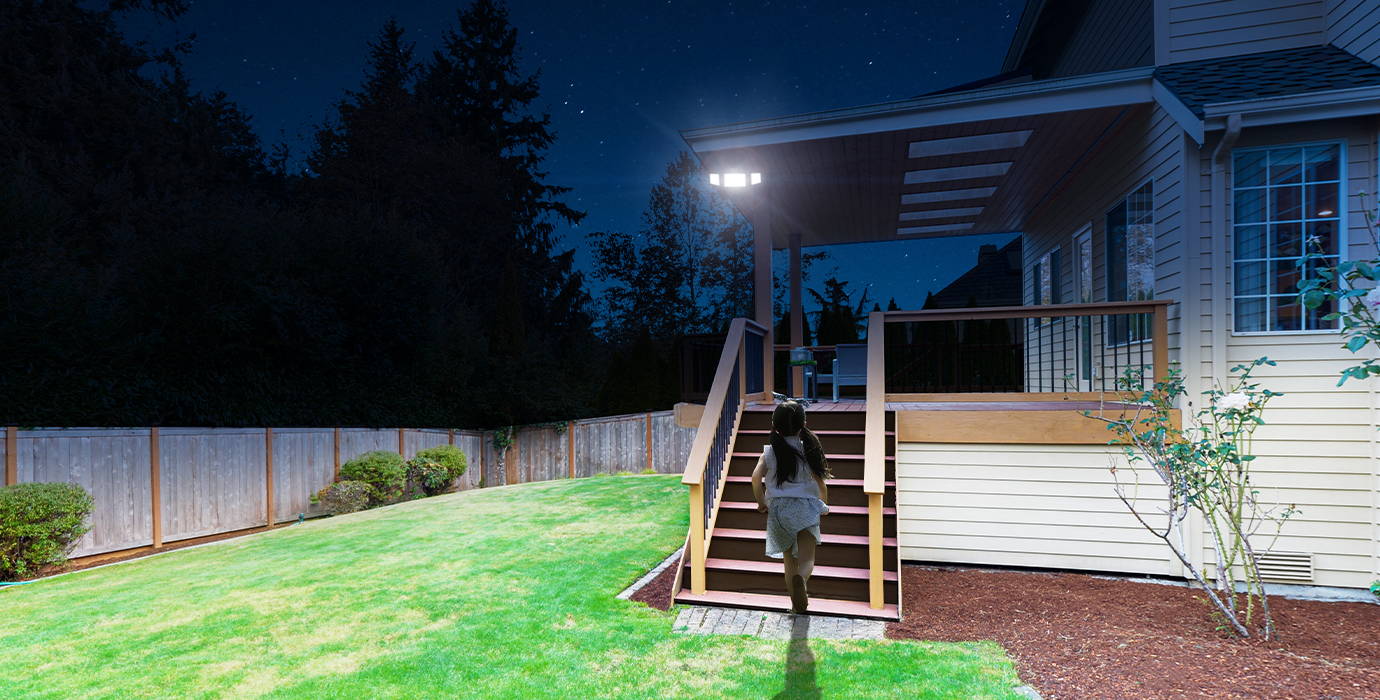 IP65(security light), IP44(motion detector)
10.71 x 5.83 x 4.72 inches
1x 36W LED Motion Sensor Light
1x User Manual
Frequently Asked Questions
Still have questions? Send us your question by filling out the form below, we will be happy to assist you.
Can I install it under the soffit upside down?
Yes, it supports wall-mounted and soffit mounted.
Will this work with a dimmer?
How well does this operate in below-freezing weather
This Security Light can operate normally at the temperature of -25 ~ +45℃.
Yes, IP65(security light), IP44(motion detector)
Will this work with 240V?
No, the input voltage is 100-120V AC