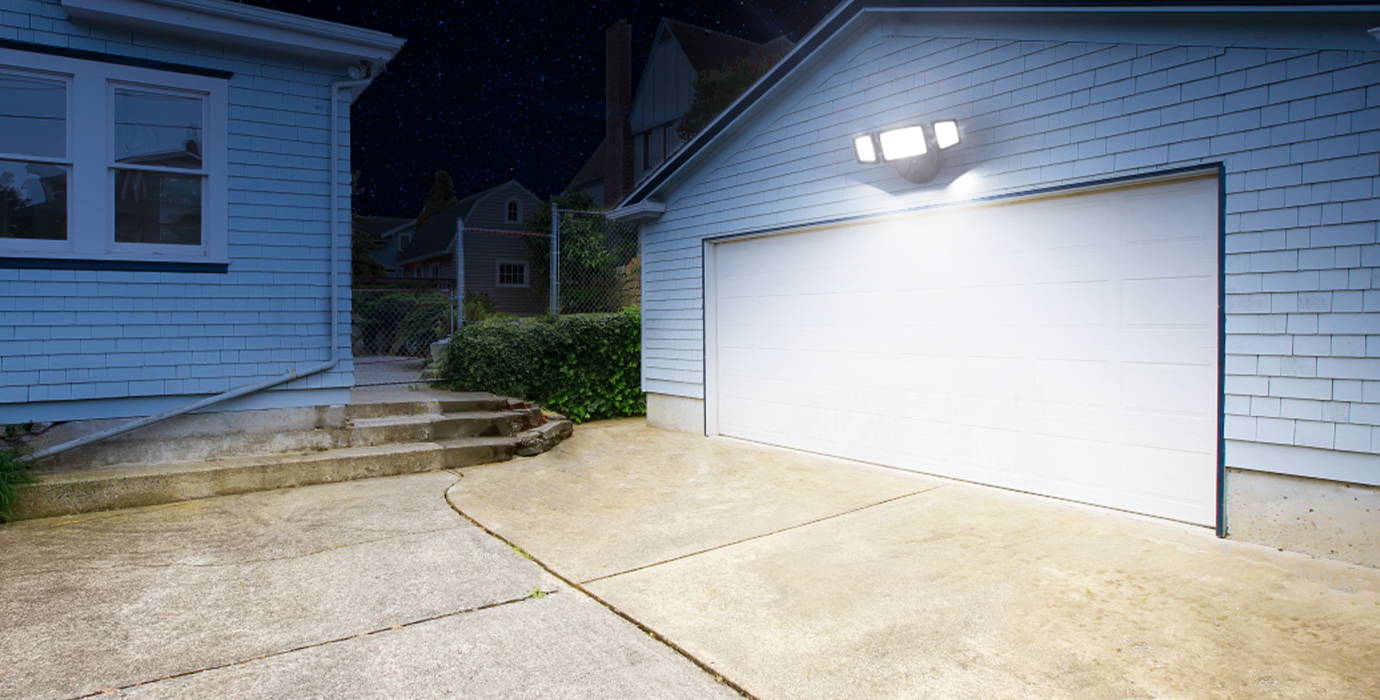 36W Brightness & Energy Saving
This security light is equipped with 112 high-quality LED beads, which can be produced at up to 3600lm brightness output, with low energy consumption, it can save more on electricity bills.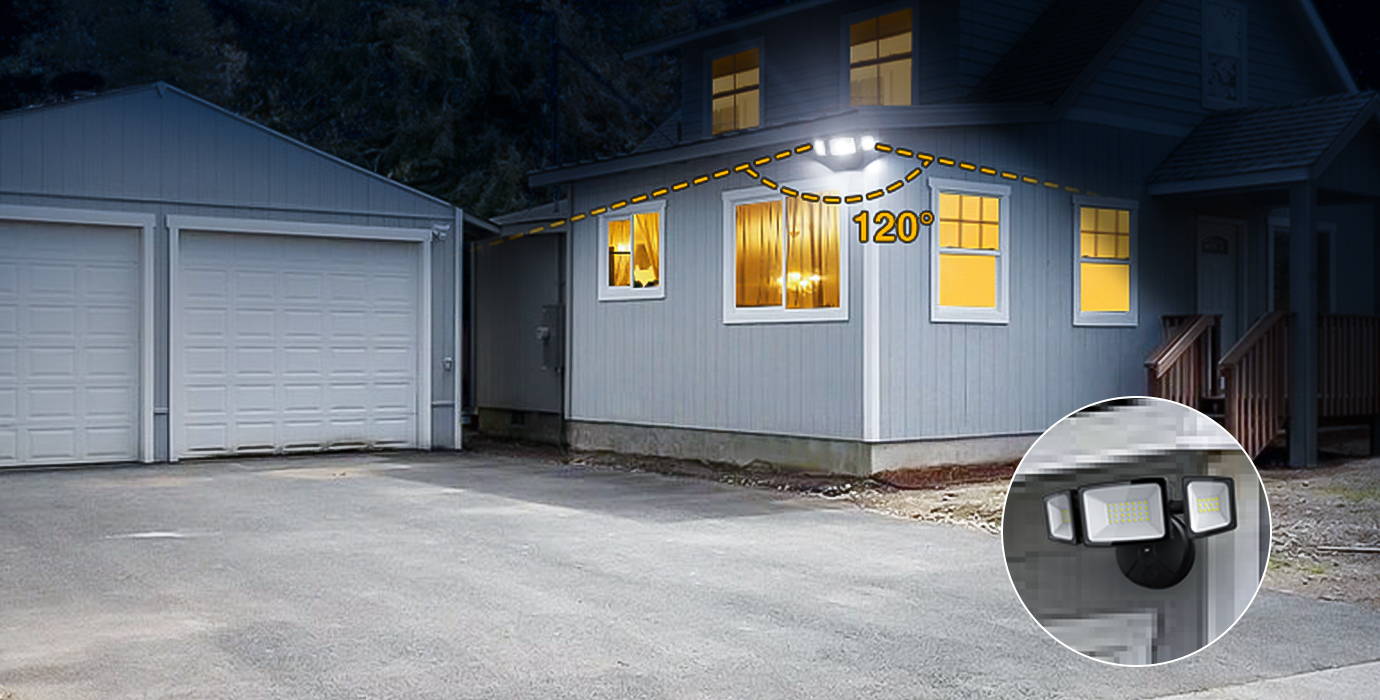 Featured with an IP65 waterproof rating, the security light withstands rain, sleet, or snow weather, fit for Entryways, yards, etc.
With three adjustable lighting head designs, which can be adjusted to a different angle, meet your lighting needs. 120°beam angle, a larger illuminating area, providing efficient lighting for your living environment.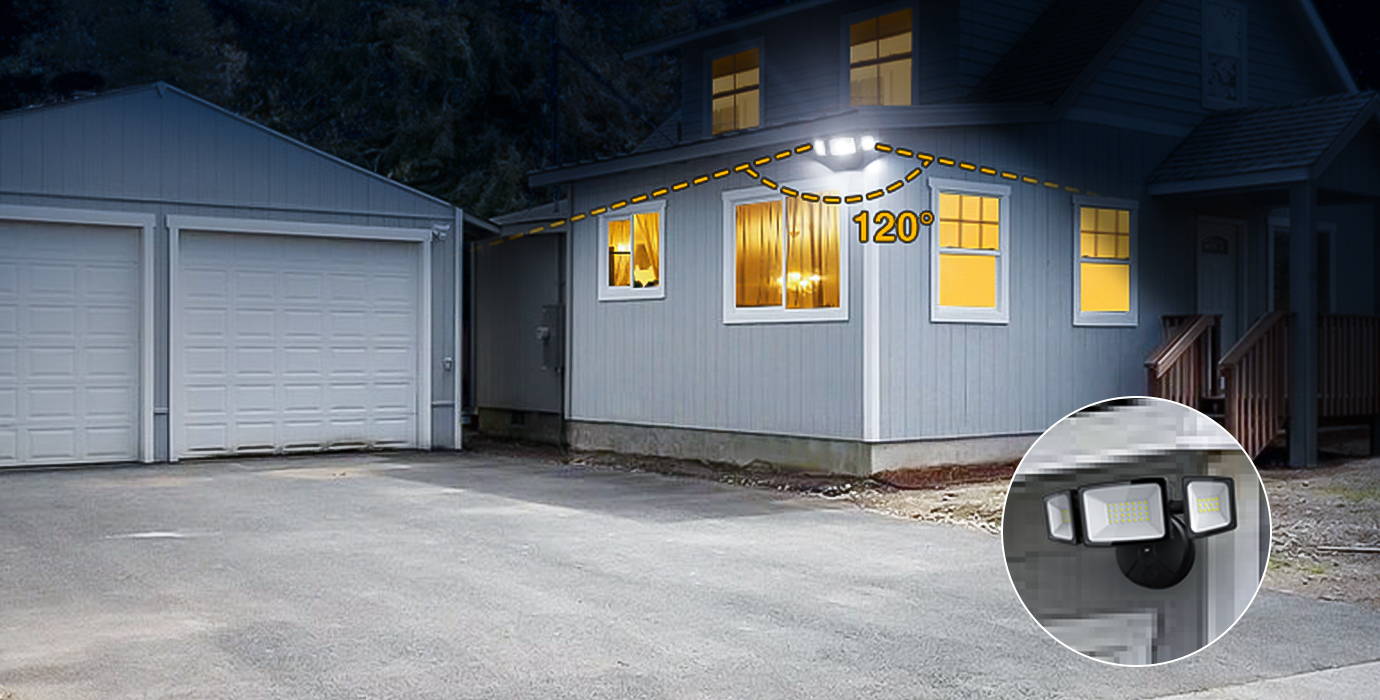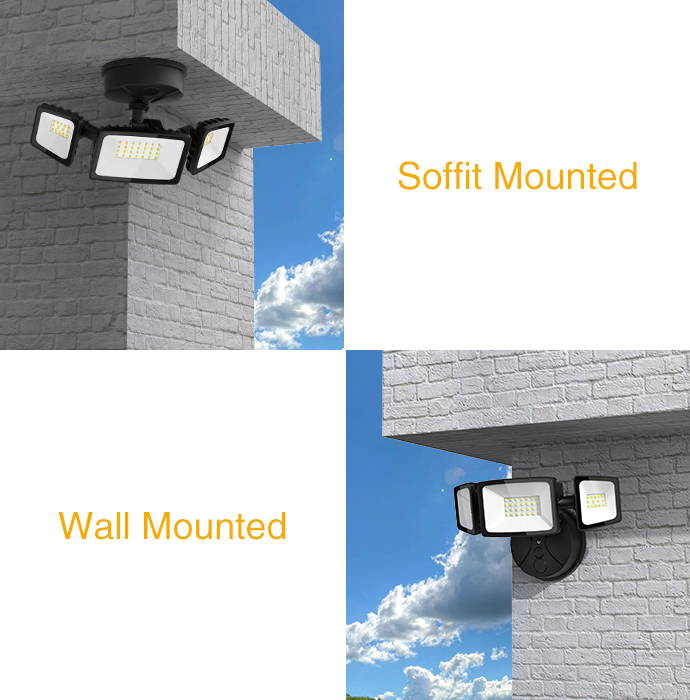 Install the corded light by mounting it to a junction box with a few simple wiring steps, then connect a switch to turn it on/off the light. Powered by an A/C cord with a switch, always ready to go and easy to power off.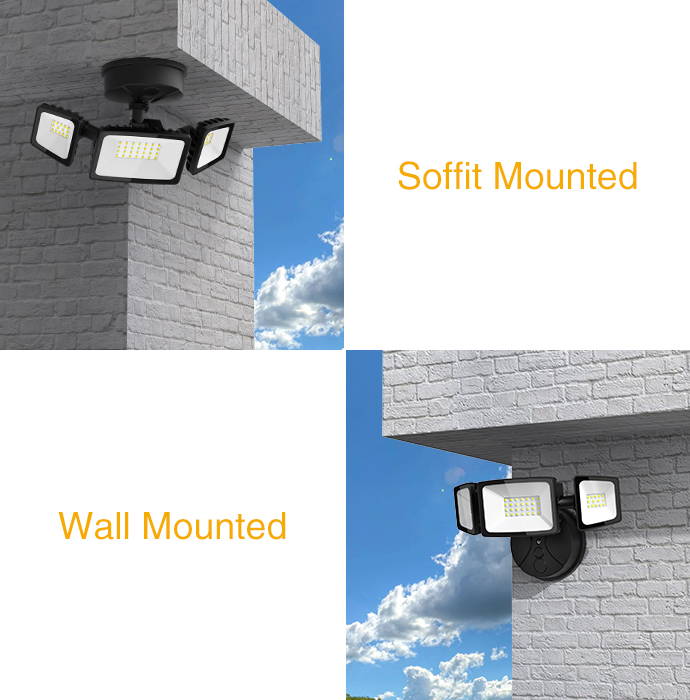 Excellent Heat Dissipation
This led security light has more efficient cooling and a longer lifespan, lasting and consistent in a good performance.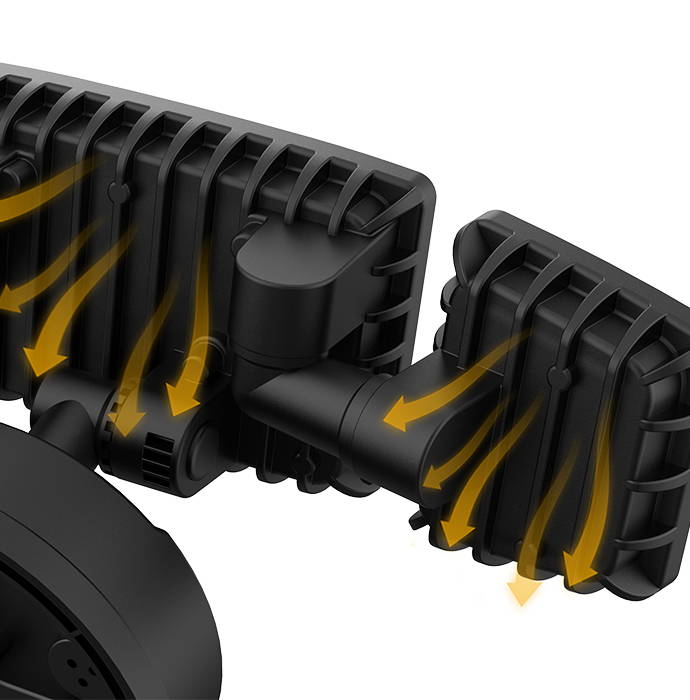 Perfect for construction sites, workshops, docks, garages, attics, lathes, entryways, stairs, yards, homes etc.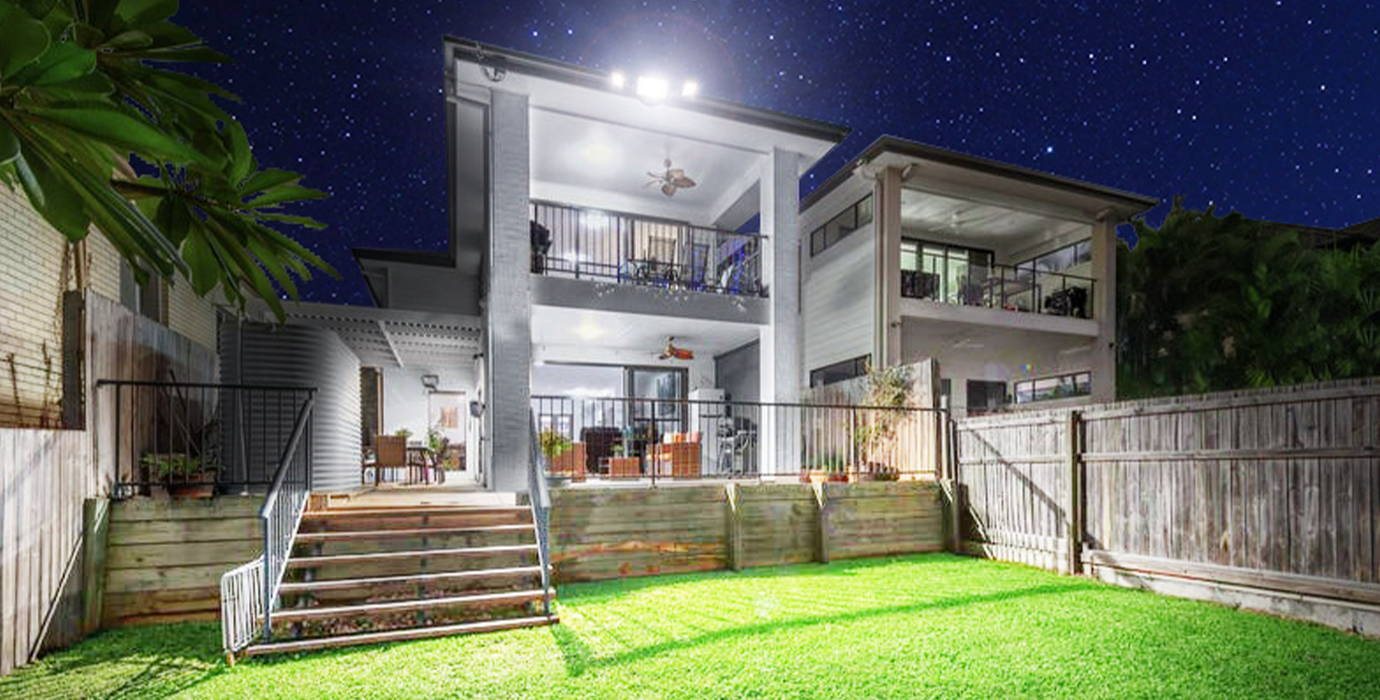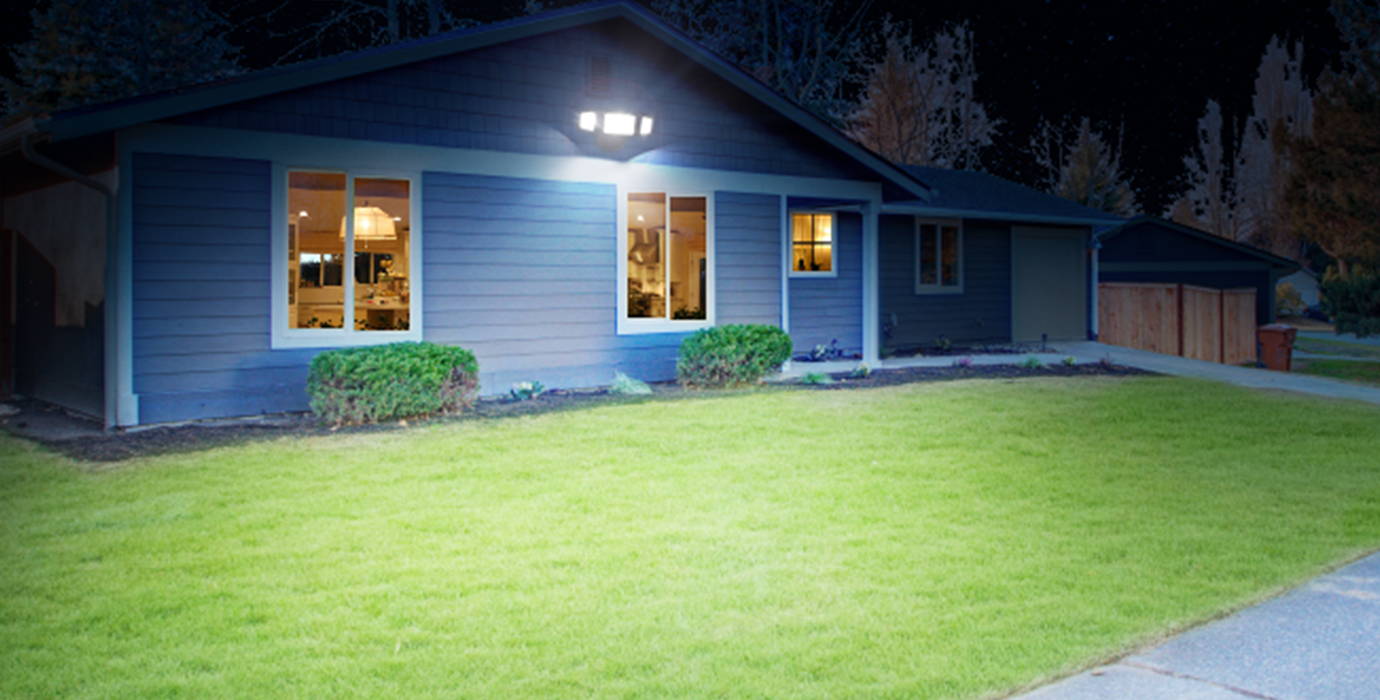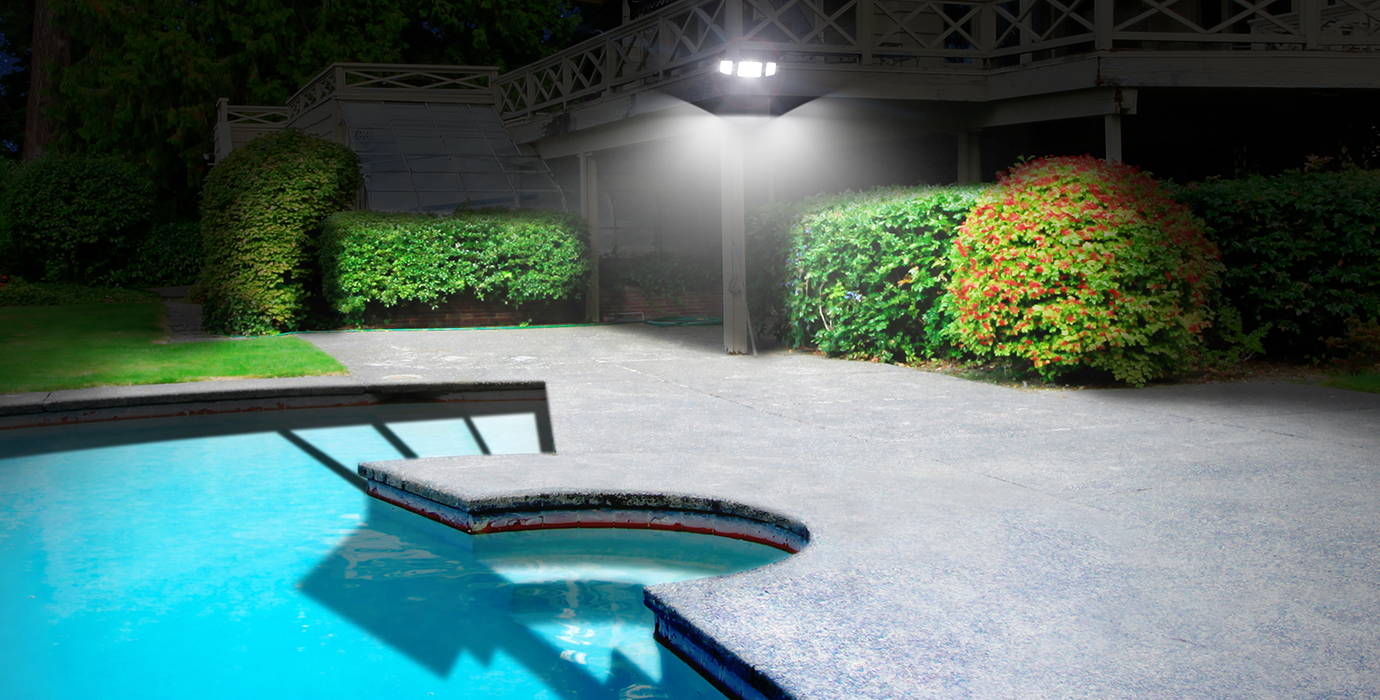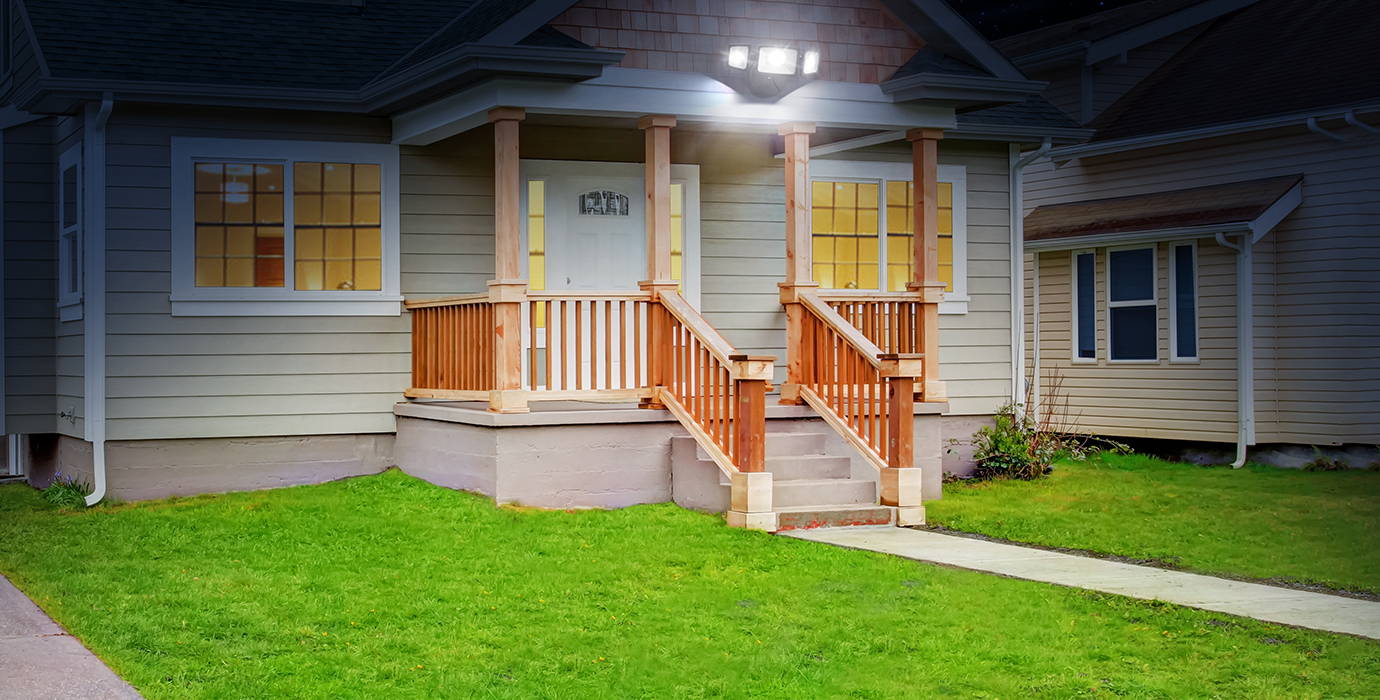 10.71x 4.84 x 4.84 inches
Frequently Asked Questions
Still have questions? Send us your question by filling out the form below, we will be happy to assist you.
Can this light be mounted upside down under an eave?
Can I wire this to a motion sensor?
No, this security light only can be turned on/off by a wall switch. No motion sensor.
Will this work with 240V?
No, the input voltage is 100-120V AC.
Can a dimmable switch be used with this light?
It can be controlled by a switch, but it's not dimmable since the color temperature is fixed at 6500K.
How well does this operate in below-freezing weather?
This Security Light can operate normally at the temperature of -25 ~ +45℃.