🐰Happy Easter Sale for LED Light Fixtures🐣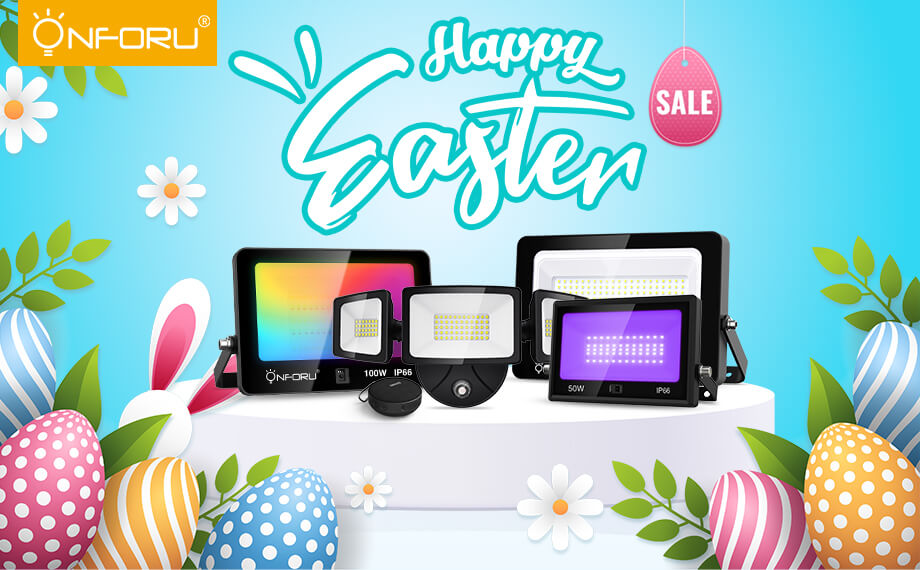 🐰Easter is right around the corner, and to celebrate the occasion, ONFORU is hosting a special Easter Sale with amazing deals on LED lights and fixtures. Whether you're looking to upgrade your home lighting or find the perfect gift for a loved one, our Easter Sale has everything you need.
Here's what you can expect during the event:
💰

Discount prices, save up to $30
During the Easter Sale, we're offering exclusive discounts on some of our most popular products. From floodlights to strip lights, you can save up to $30 on a wide range of items.
In addition to discounted prices, we're also offering 10% off on all orders placed during the Easter Sale. This is the perfect opportunity to stock up on all your LED lighting needs and save big.
🎁

Get a specific gift card
If you're looking to make a larger purchase, we have a special gift for you. We're giving away $10 gift cards to customers who spend over $100, $20 
gift cards
for payments 
over 
$200, and $30 for $300 during the Easter Sale. 🎊
You can use the gift card and coupon at the same time for the next order to maximize your savings🎉.
The 
Onforu Easter Sale
🐣
is only here for a limited time(⏰ends on
April 9
), so don't wait too long to take advantage of these amazing deals. 
At ONFORU, we take pride in offering high-quality LED lights and fixtures at affordable prices. Whether you're looking to brighten up your home or add some accent lighting to your outdoor space, we have everything you need to make your vision a reality.
Best Pick at Easter Sale
So why wait? Head over to our Easter Sale page and start shopping today. With reduced prices, a 10% discount, and a $10 gift card, you're sure to find the perfect LED lights at a best price.
---
3 comments
---
---