Top 5 Best RGB LED Light Fixtures 2022 - Light Up Your Life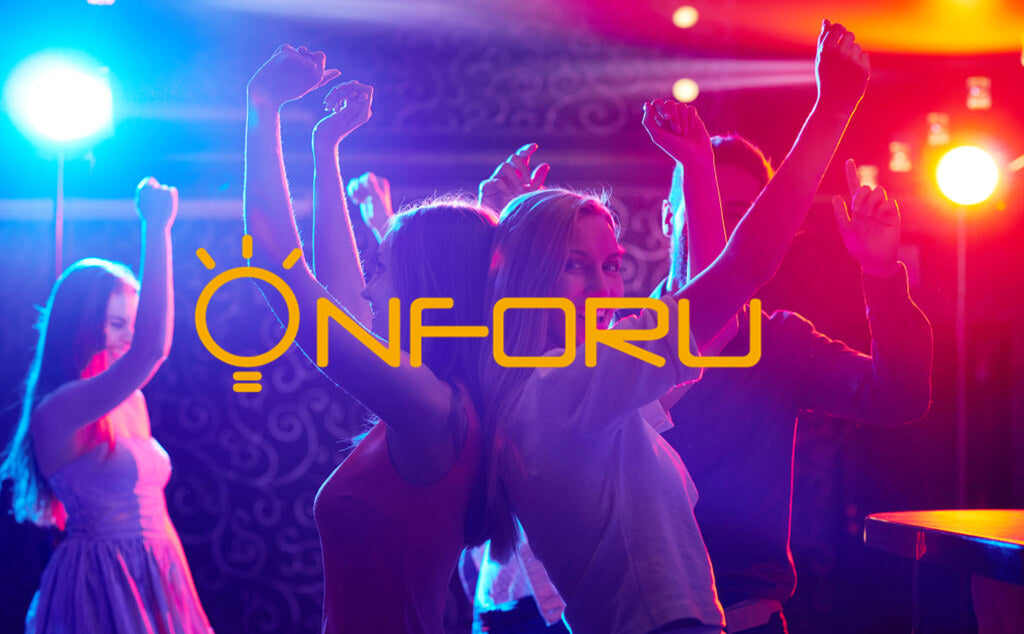 With changing lifestyles and newer iterations of lighting, more and more people want to fill their lives with different colors, for example by arranging different colors of light that can be used to enjoy a cinematic experience in the office or in the home interior. In fact, the best option is to use RGB LED lights.
RGB LED lights are becoming more and more popular because they can be paired using the three basic colors of red-green-blue to produce thousands of different vibrant colors, using their outstanding brightness and high flexibility to dress up your living environment.
The RGB lights are sometimes used outdoors to dress up patio parties, and stages and are also highly water resistant, allowing you to use them in outdoor environments. 
Do you know how to choose a suitable RGB light? In the next section, you will find the top 5 selling RGB lights from ONFORU, with intelligent control, networking, and other amazing features such as waterproofing, we will help you to choose the right RGB light efficiently.
Top 5 Best RGB Floodlight List
| | | | | | |
| --- | --- | --- | --- | --- | --- |
| RGB Floodlight | Wattage | LED Beads | Lumens | Controls | Waterproof |
| FG87 RGB Flood Lights | 20W | 42 | 2700K | Remote Control | IP66 |
| FG128 RGB Flood Lights | 50W | 140 | 2700K | Remote Control, Bluetooth | IP66 |
| FG137 RGB Flood Lights | 25W | 140 | 2700~6500K | WIFI | IP66 |
| FW04 RGB Light Bar | 6W | 90 | 2700~6500K | WIFI | IP40 |
| CT13 RGB & UV Light Bars | 48W | 148 | / | Remote Control | IP66 |
A wide range of colors and modes are available. The remote control can be pointed at the floodlight to select the preferred color, brightness, and mode. Equipped with a 44-key infrared remote control, the light will remain at the last setting you selected when turned on again by the remote control, no need to reset. The floodlight can be set to work for 3H, 6H, or 12H and will automatically stop when the set working time is exceeded.
IP66 dust and water resistance work perfectly in the rain, sleet, and snow. Wide range of uses, ideal for outdoor environments in gardens, patios, weddings, parties, parks, stages, landscapes, buildings, courtyards, and streets.
The die-cast aluminum housing and efficient heat dissipation design make it more durable and reliable. The scientific heat dissipation design and the special design of the back of the RGB floodlight make the working heat dissipation very superior. It makes the floodlight work longer, more stable and more efficient. No wiring is required, just plug in! The 180° adjustable body makes it possible to mount on ceilings, walls, floors etc.
Pros:
Dimmable DIY colors and patterns
Memory and timer function
IP66 waterproof
Efficient heat dissipation
Easy to install
Customer rating by function
Water resistance 🌕🌕🌕🌕🌗4.6
Brightness 🌕🌕🌕🌕🌗4.4
Value for money 🌕🌕🌕🌕🌘4.3
Remote control 🌕🌕🌕🌕🌑4.0
140 premium LED beads, including 16 million vibrant colors and a specific 4500lm 2700k warm white, CRI 80+, for a romantic and dreamlike experience. Beautiful and versatile colors that will be perfect for festivals or events such as parties and weddings.
The super bright 2700K warm white light will illuminate where you need to light up. Simply turn on the Bluetooth settings and get close to the floodlight to make the connection. Control the RGB wall washer as you wish via the APP or the equipped remote control and then explore the many useful features such as music synchronisation, grouping, dimming, timing, memory and more.
When the APP plays music or turns on the microphone, the floodlights dance freely to the beat and rhythm of the music. Using the grouping function, you can easily add multiple lights into a group to control them simultaneously. Easily adjust the brightness, color and speed of the lights.
The waterproof rating ensures that these RGB lights for active uplights work well in heavy rain, sleet and snow, making them perfect for indoor and outdoor use. They are perfect for patios, gardens, porches, poolside, trees, lawns, ponds, parties, weddings, birthdays, tiki bars, video or photo shoots, celebrations, band performances and more.
Pros:
Powerful super bright 2700K
Bluetooth connectivity & App control
Music sync group control
Customise with your favourite colors
IP66 waterproof and widely available
Customer rating by function
Easy to use 🌕🌕🌕🌕🌖4.8
Brightness 🌕🌕🌕🌕🌗4.5
Value for money 🌕🌕🌕🌕

🌗

4.5
Remote control 🌕🌕🌕🌕

🌗

4.4
Connects to the voice assistant via a 2.4GHz network. Command Alexa/Google to control your lights. You can also group different lights into groups and manage these lights in a unified manner via voice or APP. The antenna on the top enhances the signal by around 30%. Control the lights in your home from anywhere in the world via WIFI, which is much more convenient than an ordinary remote control or Bluetooth control.
Equipped with 16 million colors, you can DIY the color, brightness and light mode of the floodlight in the APP, perfect for stage, Christmas, Halloween, wedding, birthday party, landscape, festivals and more. Use as a 4000LM 6500K daylight white floodlight, or as a work light to light up your yard. Or as a 2700K warm white floodlight to create a romantic and relaxing warm ambiance anytime, anywhere. When the floodlight is switched on again, the light status will remain at the last selected setting without having to be reset.
IP66 dust and water resistant making it perfect for working in rain, typhoons and snow. Comes with a plug for easy plug and play. Save the labor cost of changing lights or installing wires.
Pros:
Smart voice/APP control
Signal boosting antenna
RGBCW 3 in 1 & DIY Your Colour
Memory & Timer function
IP66 waterproof
Customer rating by function
Smart control

🌕🌕🌕🌕🌖4.8
Brightness 🌕🌕🌕🌕🌗4.5
Value for money 🌕🌕🌕🌕

🌗

4.4
Appearance 🌕🌕🌕🌕

🌑

4.0
Alexa and Google Home Assistant compatible. Control this LED strip by voice to turn on/off or change the light color and adjust the light brightness. DIY design and a choice of 8 modes, each showing different colours and light effects, help you to fully immerse yourself in your artistic world. Available in millions of RGB colors as well as daylight white or warm white.
The two LEDs can be set to different colors individually. The ambient light ensures the ultimate display lighting and gaming experience. By attaching the light to the back of the screen or placing it around the screen, it will enhance your gaming and viewing experience with a splash of light around the screen. The Smart Streamlight Splash can be mounted at different angles using the angle base included in the package.
Through the phone's microphone, the ambient lighting can release light effects that change to the same rhythm as the surrounding music melody. Let you sing or listen to music while getting both visual and auditory enjoyment! Enhance your colorful smart home experience. Let the Smart Light stand on your cabinets for a pleasant ambiance, mount it or stick it on the back of your TV, or even lay it flat on the floor to illuminate your walls. What's more, it can be used as a night light.
Pros:
Voice activated
Rich entertainment effects
Remote control anytime, anywhere
Music synchronisation
Easy to install
Customer rating by function
Appearance 🌕🌕🌕🌕

🌖

4.8
Brightness 🌕🌕🌕🌕🌗4.4
Value for money 🌕🌕🌕🌕

🌗

4.6
Smart control 🌕🌕🌕🌕

🌖

4.8
The 2-in-1 light bar can be switched to black or colored LED wall wash lights to suit different needs. It can be used as black light for glowing parties and rgb lights for clubs, weddings, stage lighting, Halloween lights, birthday parties, posters, discos, KTV, Christmas or Halloween holidays. The mode and speed can be easily adjusted with the remote control.
IP66 waterproof rating works perfectly in rain, sleet, and snow. Perfect for indoor and outdoor use. It can be used for outdoor Halloween lights. Comes with a standard US-style plug and 3.28ft cable for easy installation. The stand is 180° adjustable and this black light can be wall mounted or ground mounted.
Wavelength: 385-400nm, UVA rated and safe to use. This LED black light is ideal for use with the most reactive pigments, dyes and paints. Especially for neon-colored objects, the black light works well for body painting and other visible fluorescent materials.
The housing of the black luminous lamp is made of die-cast aluminum and is extremely durable and robust. The finned heat sink design on the back provides efficient heat dissipation and extends the life of the LED.
Pros:
Blacklight and RGB light
Remote control
IP66 waterproof and easy to install
Fluorescent response
Durable and efficient cooling
Customer rating by function
Easy to use 🌕🌕🌕🌕

🌗

4.6
Brightness 🌕🌕🌕🌕🌗4.5
Value for money 🌕🌕🌕🌕

🌗

4.4
Remote control 🌕🌕🌕🌕

🌗

4.3
Conclusion
The above is, information related to ONFORU's top five hot selling RGB LED lights and in what way it helps to make the environment look beautiful and elegant. If you are looking for the best RGB floodlight to match your home or outdoor requirements, you can combine the above for reference.
Also, if you have any questions about RGB LED lights, please feel free to share them with us in the comments section given below. We look forward to helping you in the best way possible.
More Resources:
---
1 comment
---
---