Brighten Up Welcome Night: Unique Lighting Ideas for Homecoming Party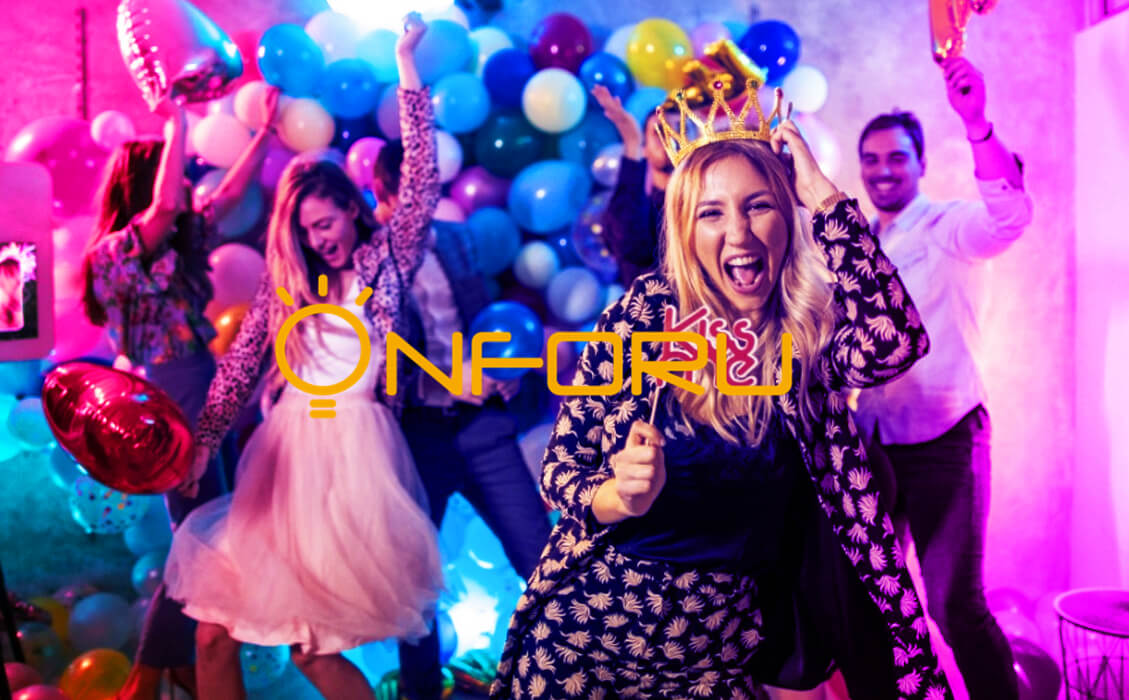 Homecoming Party, as a unique and heartwarming social event, usually marks the time when people return to their hometowns or schools and reunite with friends and family. It's an opportunity to celebrate and rejoice, bringing people together to reminisce about the past and look to the future.
Whether it's a high school homecoming celebration, a college alumni reunion, or a military welcome back, Homecoming Parties carry emotional connections and memories to retrace.
In order to create a unique atmosphere at a Homecoming Party, lighting dressing plays a vital role. Lighting is not only a tool to illuminate the venue, but also a medium to express emotions and atmosphere. Through skillful lighting decoration, you can infuse different emotions and moods into the Homecoming Party, making the event even more unforgettable.
Unique light decoration allows for the following effects:
Warmth and intimacy: In a Homecoming Party, the right lighting can create a warm and intimate atmosphere, making people feel at home and sharing a good time together.
Creative theme: Through different lighting colors and effects, Homecoming Party can be given different themes, such as romantic, cheerful, nostalgic, etc. to make the event more colorful.
Reinforcement of emotions: Lights can convey emotions through different brightness and colors, such as showing friendship through soft light and a warm welcome through bright lights.
Unique Highlights: Utilizing innovative light dressing, you can add unique highlights to your Homecoming Party that will attract attention and make the entire event more noticeable.
Create atmosphere: Different lighting colors and light effects can create different atmosphere for Homecoming Party, such as romantic, joyful, mysterious and so on, so that participants can be immersed in it.
Splendid Colors: Creative Applications of RGB Floodlights
As a star product in the lighting field, RGB flood light is one of the top choices for Homecoming Party lighting dress up with its excellent performance and versatile features.
High Brightness: RGB floodlights have excellent high brightness, which can provide sufficient illumination for the whole venue and ensure clear visibility of the event.
Dimmable: Most of the RGB flood lights support dimmable function, by adjusting the brightness, you can create different atmosphere and light intensity to make the Homecoming Party more emotional.
Multiple Color Options: Multiple color options are available, and with simple controls, you can switch between different colors at any time to inject different emotions and themes into the event.
Energy Saving and Environmentally Friendly: RGB LED flood lights are famous for their efficient energy utilization, which can save energy and reduce environmental impact more effectively than traditional lighting fixtures.
When using RGB floodlights, it is important to pay attention to the angle and intensity of the light, as well as the distribution of the light, to ensure that the entire venue receives balanced illumination.
By subtly adjusting the RGB floodlight colors, you can create a distinctive atmosphere for the Homecoming Party, creating a unique experience full of surprises and fun for your guests.
Relative Products
Night of Mystery: The Magic of Blacklights
At a Homecoming Party, a blacklight is a highly creative and mysterious device that can bring about a visual effect like no other. By skillfully utilizing black lights fixtures, you can create a mysterious, fun-filled atmosphere at your event, providing an unforgettable experience for your guests.
Guests are invited to wear fluorescent costumes that glow brightly under the black light, making everyone the center of attention on stage. Fluorescent-colored clothing, accessories, and makeup will stand out under the black light, bringing an energetic vibe to the Homecoming Party.
Set up a blacklight graffiti area on the walls of the venue and invite guests to create artwork with highlighters or fluorescent paint. The graffiti will emit a mysterious glow in the dark, creating a creative and interactive environment.
Utilizing black lights to illuminate fluorescent decorations such as fluorescent balloons, fluorescent drapes, and fluorescent decorative signs gives the entire venue a mysterious glow in the dark. These decorations enhance the thematic feel of the event and create a unique visual effect.
Set up a blacklight in the dance floor area and have guests dance under the glow of fluorescent colors. Fluorescent costumes and make-up will shine in an unusual way under the black light, filling the entire dance floor with movement and energy.
Design some interactive games related to black light, such as black light maze, fluorescent archery, etc., so that guests can participate in them, adding fun and mystery to the event.
When utilizing black lights for dressing up, pay attention to the angle and distribution of the lights, as well as the choice of fluorescent materials. By skillfully utilizing black lights, you can create a mysterious and unique atmosphere for the Homecoming Party, allowing guests to experience a distinctive visual feast in the dark.
Relative Products
Sound and Light: A Stunning Experience with Light Speakers
To create an upbeat, unique atmosphere for a Homecoming Party, the bluetooth light speaker will be your right-hand man. By synchronizing the music with changes in lighting, you can create an energetic and unforgettable party experience. Place the lighting speakers in different areas to bring out the rhythmic and emotional feel of the music by adjusting the brightness, color and flashing frequency of the lights. When the music reaches a crescendo, the lights can also present a high-intensity, colorful glow, allowing guests to feel the perfect blend of music and light.
Through the creative use of lighting speakers, you can integrate music and light changes to bring an upbeat, energetic atmosphere to the Homecoming Party. Guests will enjoy a unique party experience with the interplay of music and light.
Relative Products
More Resource
---