What Kind of Light Would Be Perfect for Party Decorations?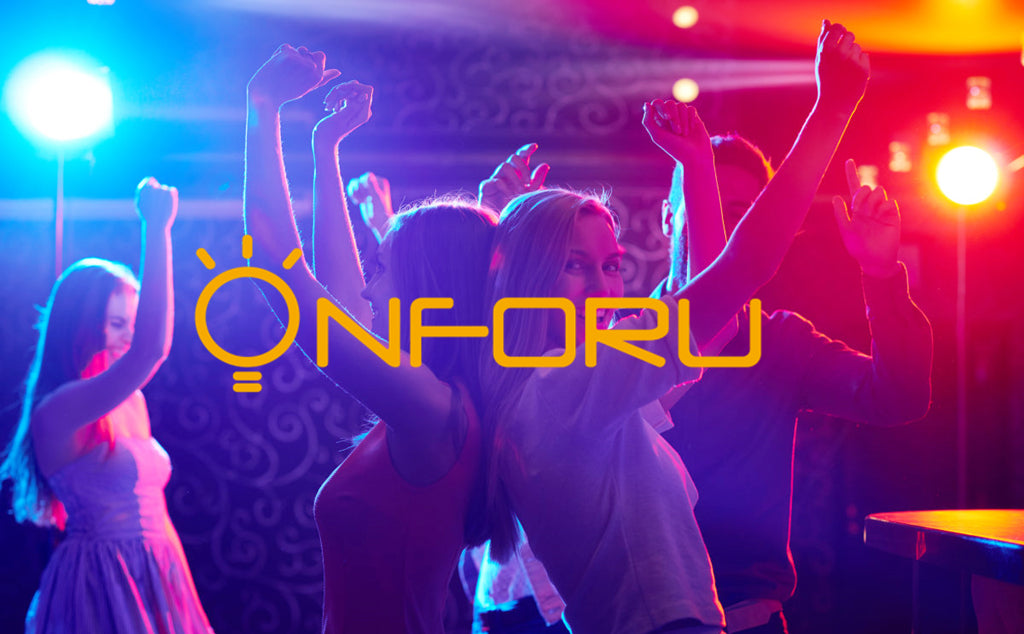 Many people really like to get together to celebrate and enjoy the time of the party. How to make the party more interesting, in addition to delicious food and popular music, the right lighting can also add to the atmosphere of the party
You will see many lights used to decorate parties in the Internet, in this article, Onforu will introduce you to several lighting fixtures that are perfect for party purposes and let you know how to use them to create the best atmosphere.
The Benefits of Party Decorations
Whether it's a birthday party, wedding party, holiday party, or outdoor event, the decor of the setting is crucial to setting the mood and atmosphere of any event. The right decorations not only improve the overall event experience, but also make the event more memorable.
Using special party lighting for party decorations can create a feeling of excitement and anticipation for every guest who arrives, giving the whole venue a great atmospheric effect.
What kind of lights are suitable for decorating parties
RGB floodlights are lamps that emit a variety of colors and can be controlled by remote control for color, brightness and mode. Using RGB floodlights in a party can create a variety of effects, such as fading, flickering, bouncing, etc. It is perfect for dance floors and party venues.
Blacklight Light Fixtures
Maybe you've heard of the black light party. Black lights emit ultraviolet light, which can make white or fluorescent colored items brighter and more vibrant. Using black lights at a party can make people's costumes and cosmetics more eye-catching, while also creating a mysterious atmosphere. Black lights are perfect for Halloween parties.
The light speaker is a combination of music and lighting fixtures, it can change color and brightness with the rhythm of the music, bringing a very stunning effect. The use of light speakers at the party can make people more involved in the music, making the party more joyful and energetic. Give the people involved in the party an ultimate audio-visual experience.
Fairy lights are small and cute lamps that emit a soft light and are used to create a romantic and cozy atmosphere. The use of fairy lights at parties can decorate indoor and outdoor venues, creating a comfortable and relaxing atmosphere. It can be used to decorate many small party items, such as food, flowers, etc.
In addition to the four types of light fixtures described above, there are some other items that can also be used for party decoration. For example:
Colored neon lights: can be used to create a cool and stylish atmosphere, for example, around the dance floor or in the bar area.
Aroma lamps: can be used to emit fragrance in the room, making the party atmosphere more cozy and comfortable.
Colored candles: can be placed on the table or on the ground to create a romantic and cozy atmosphere.
So, you can maximize the atmosphere of your party effect by adding some decorative lights for the party. These party lights are perfect for outdoor and indoor.
Does the mind fill with inspiration for party decorations? Come and use led party lights to create a memorable party now!
More Resources
---