Unleash the Creativity for Blacklight Paint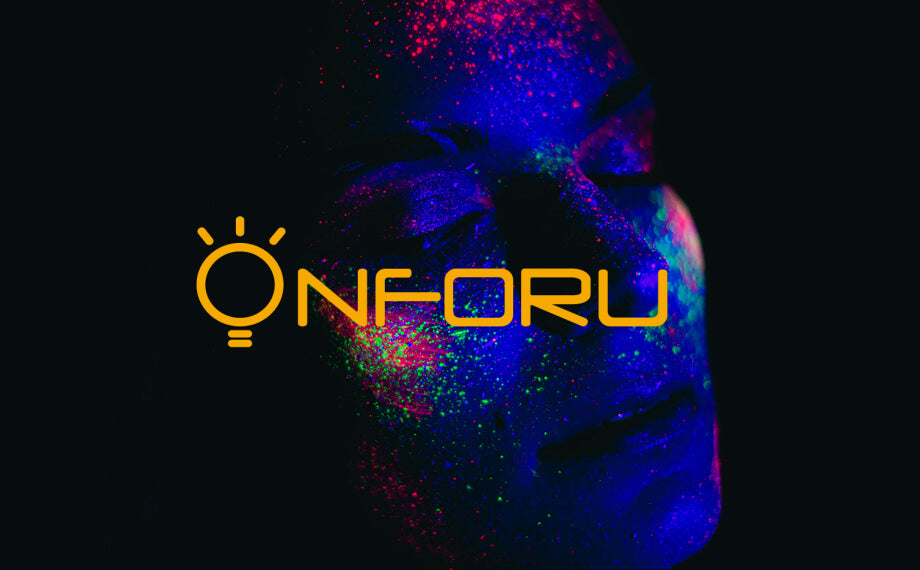 Blacklight paint is an amazing art material that can give off stunning light effects when exposed to black light.
In this article, we will explore the wonderful world of blacklight paint, take you through how to create unique works of art in a blacklight environment, and answer some common questions about blacklight paint.
What is blacklight paint
Blacklight paint, also known as fluorescent or UV paint, are a special type of coating that is unique in its ability to produce a bright fluorescent effect when exposed to black light (ultraviolet light). Unlike conventional paints, blacklight paints capture and re-emit UV energy to create a striking visual effect in low-light environments.
The fluorescent effect of black light paints comes from the special luminescent materials in their composition. These materials absorb energy when exposed to UV light and re-radiate visible light for a short period of time. As a result, when exposed to black light, these paints take on a bright fluorescent color, creating a mysterious, mesmerizing visual effect.
Blacklight paints are widely used in the fields of art creation, decorative design and stage performance. Whether it's for painting, finishing, experiential art or decorative effects, black light paint provides creators with a creative and visually impactful medium of expression. Through the use of different colors and creative techniques, black light paint can create fantastical and unique light and shadow effects, adding a layer of mystery and charm to the work.
Blacklight painting ideas
Blacklight painting is a creative and mysterious art form that can be illuminated by the use of black light to give stunning visual effects. Here are some different types of blacklight painting ideas, commonly including blacklight face painting, wall painting and body painting.
Blacklight face paint ideas
Blacklight face painting with fluorescent paints is a unique way to dress up at a party, prom or theme event. You can paint a variety of patterns, designs and geometric shapes to make your face bloom in blacklight splendor. From mysterious masks to whimsical looks, blacklight face painting can add a distinctive charm to your appearance.
Blacklight wall paint ideas
Decorating your walls with black light paint is a great way to create a mysterious atmosphere. You can paint abstract artwork, flowing patterns, or unique logos under black light. Whether you are decorating a home or a commercial space, blacklight wall finishes can bring a distinctive visual feel to the environment.
Blacklight body paint ideas
Black light body painting is a highly creative and expressive art form. Under black light, you can create fantastical effects by painting dazzling floral patterns, tattoos, designs and more on your skin. Blacklight body painting is often popular at parties, music festivals, nightclubs and special occasions, providing an immersive visual feast for participants.
FAQs of blacklight paint
1. Does glow in the dark paint work with blacklight
Glow-in-the-dark paint and black light paint are two different materials. Glow-in-the-dark paints emit a glow in the dark after absorbing light, usually green or blue in color. Blacklight paints, on the other hand, are paints that emit a fluorescent glow when exposed to black light. Glow-in-the-dark paints do not glow in the dark because they work differently.
2. Does all neon paint glow in blacklight
Not all fluorescent paints glow under black light. Some fluorescent paints do show a vibrant fluorescent effect when exposed to black light, but not all fluorescent paints produce the same reaction. If you wish to use a fluorescent effect in a blacklight environment, it is best to choose a fluorescent paint that is specifically designed for use in blacklight to ensure that you get the best results.
Best light fixtures for blacklight paint
Onforu blacklight collection has been carefully designed to ensure the best possible display of blacklight paint. Whether you are creating art or decorative design, these blacklights will help you create an unforgettable blacklight art experience.
Blacklight paint is an intriguing and creative material that creates a mysterious and mesmerizing effect by displaying a stunning contrast of light and shadow under black light. Whether it's in artwork or decorative design, blacklight paint can add color to a piece. If you want to create an unforgettable effect for a special occasion, try the magic of blacklight paint.
---