Choose to light up your backyard, porch and patio with our brightest outdoor light fixtures. Also use RGB lights in a variety of colors and let them dance around your outdoor party.
Inspire Ideas with Outdoor Lights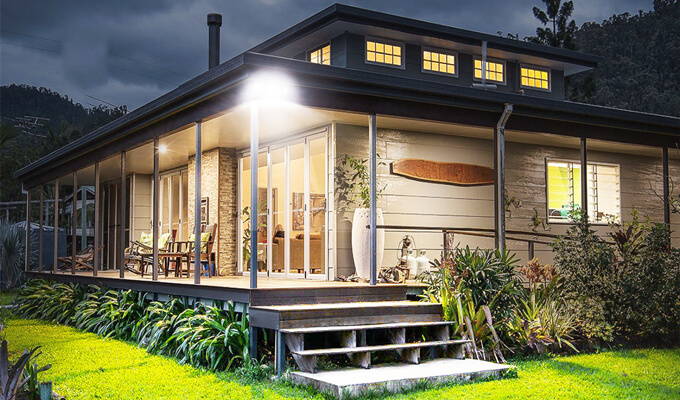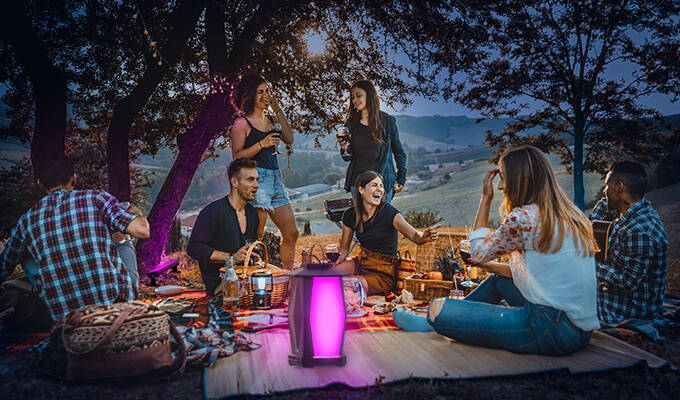 Before dressing up outdoor lighting fixtures, you need to assess the overall space features and then use special lighting to emphasize. For example, swimming pools, fences and steps are key areas for security lighting. Consideration also needs to be given to highlighting plants, architectural features and outdoor rooms. In some areas, you may want to add colored lighting, while in others you may want to illuminate a large area area. Outdoor lighting is an important aspect of patio and garden design. The right fixtures or features can add ambiance while also providing functional lighting for use and safety purposes.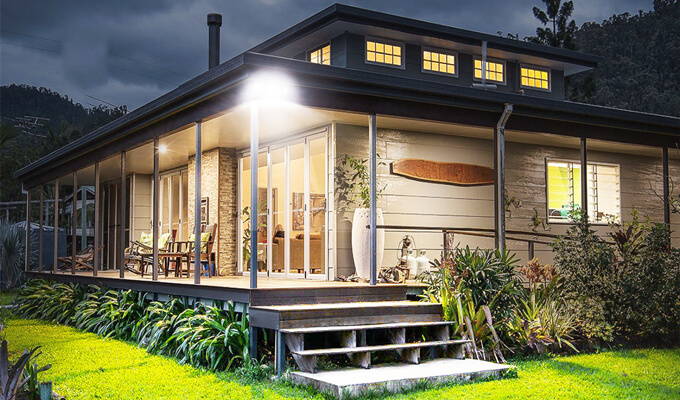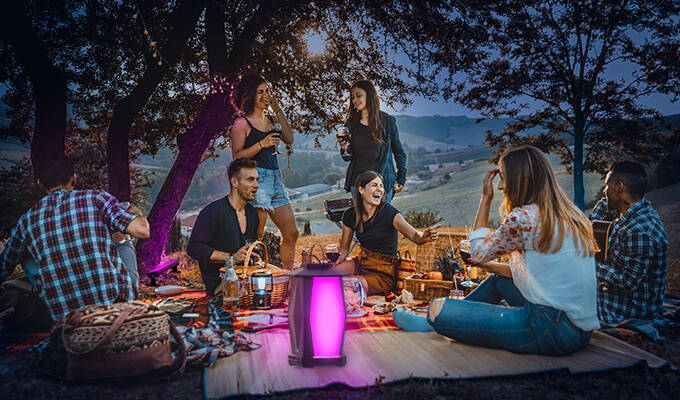 Good outdoor lighting ideas are essential to bring extra pizzazz to any celebration. Whether it's everyday lighting for a home backyard or garden, or adding a sense of ambiance to an outdoor party event, properly designed outdoor lighting fixtures can make the whole more harmonious and beautiful. It can add to the party atmosphere, inspire party pleasures and bring colorful magic to the whole occasion while providing functional lighting for use and safety. RGB lights and LED speakers are also the first choice for outdoor, better to create outdoor atmosphere.
Recommended for Outdoor Light
If you have an interesting story about using Onforu products, you can share them with us. Share your stories and they could be featured on onforuleds.com and Onforu social media channels. You can get Onforu 1000 Rewards Points each share.
"I love them. The are very bright. It turns dark or shady areas of the yard and garden into bright oases, ready for dining, socializing or quiet reflection." - JONES
"These lights are insanely bright. I purchased the 70 watt three-way light first. And mounted it in the center. After installing it, I purchased these pair on 50 watts. And mounted them on each corner. They seem to be well constructed." - GABRIEL MOORE
"Thought these might not be bright enough for my back yard but dang they are super bright. They are so bright that they light up a bit of the neighbors house. Happy with them so far" - Joseph
"Super bright light and work great." - Cassandra
"I am no pro at lighting but these lights made my Halloween POP! We also used them as up lighting for Christmas." - Klim
"I have used these light for Halloween and now Christmas. They are very bright and work well under extreme conditions. I have included pictures so you can see how bright they are. Would purchase again." - Tim
"It's a great product. Was packed well. The quality and build is superb as well. Have used it just for a day and have no doubt that this is not a great quality." - CaliFamily
"We like everything about the speakers. The sound is clear and crisp lights are bright and are of good quality." - Melanie Helmstadter
"Set these up for parties, but also they would handle daily use. " - Sean
Browse for More Light Inspire Ideas