Ambient light is one of the most important elements in achieving the perfect balance of interior lighting. The environment in which we live every day needs to be well lit, and in most cases we can achieve this through ambient lighting.
Inspire Ideas with Ambient Lights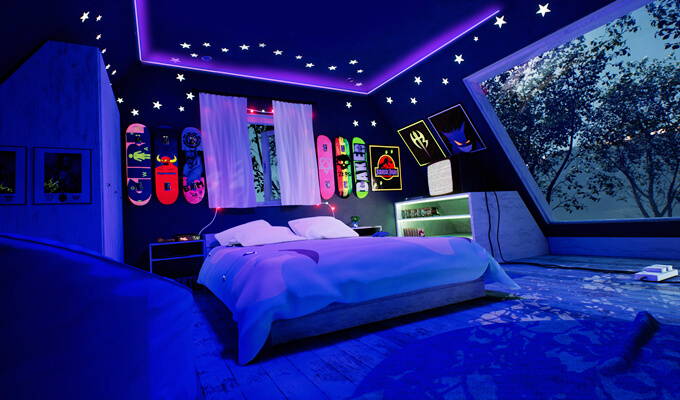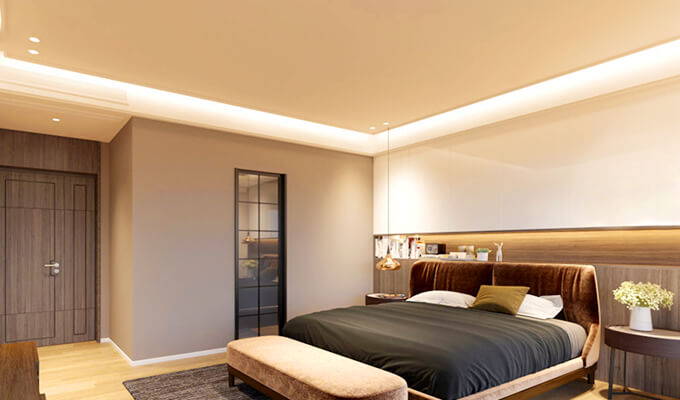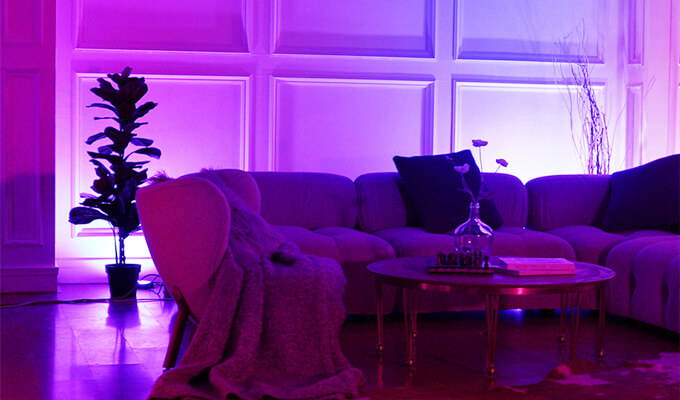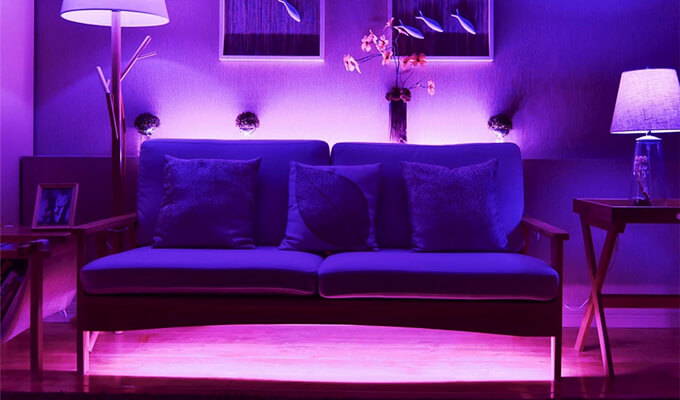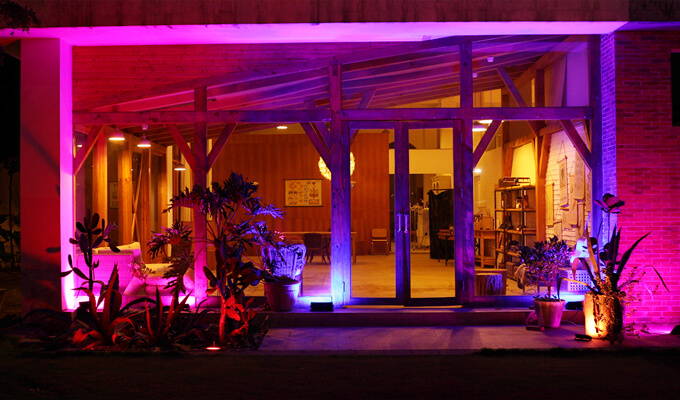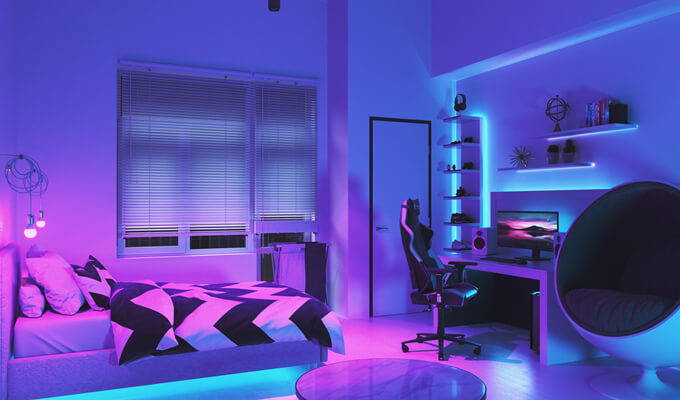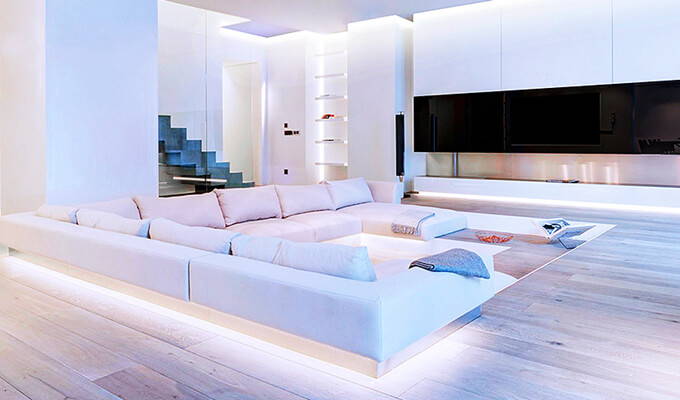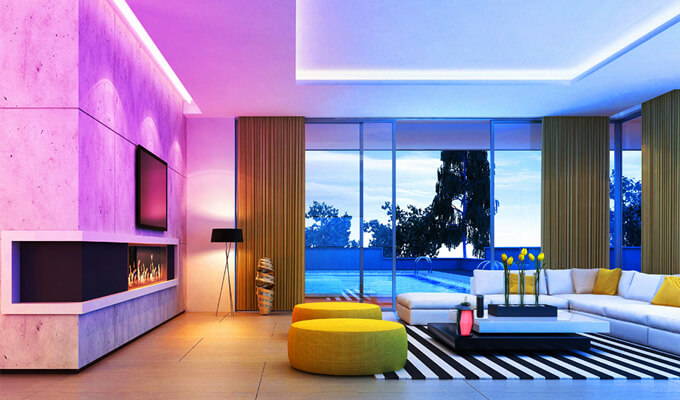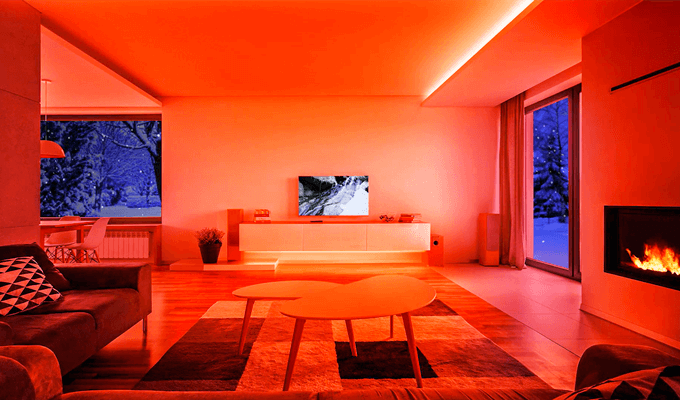 The home environment is a place to relax and rest, and lighting plays an important role in creating the right conditions. But unlike central lighting, which has a functional role, ambient lighting allows you to create an atmosphere that suits your mood. Ambient lighting has a variety of modes and different intensities, so you can set the lighting to suit your preferred style. Blacklight and strip light can create a comfortable sense of ambiance.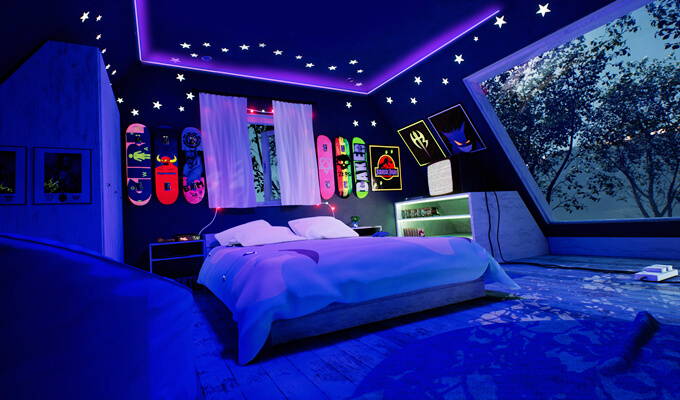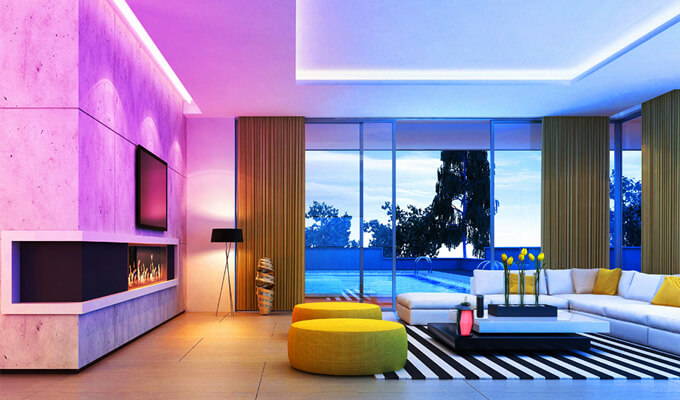 Ambient light has the greatest impact on mood, and it is important to get the right ambient light. The color of ambient light, whether warm or cool, can have a significant impact on the feel of a particular room. Most of the time, cool light, light with blue undertones appears too harsh for overall interior lighting. Warm light or light with yellow undertones creates a comfortable atmosphere. There are many ways to add different forms of ambient light, and these scenes add warmth and depth to the overall design. The use of colorful changing rgb lights can create a different atmosphere, and LED speakers can add to the listening experience.
Recommended for Ambient Light
If you have an interesting story about using Onforu products, you can share them with us. Share your stories and they could be featured on onforuleds.com and Onforu social media channels. You can get Onforu 1000 Rewards Points each share.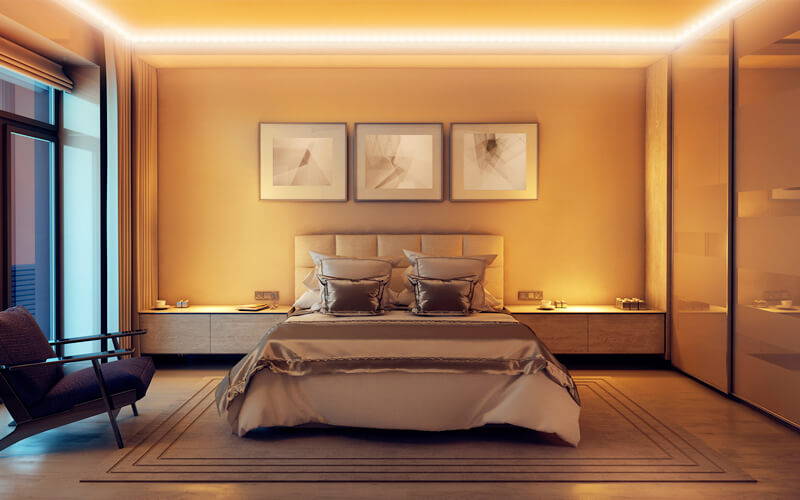 "I didn't think my room would be so big when I wasn't using LED strips. After I took a shower, lying in bed made me feel very relaxed, so I appreciated the time to rest even more." - Penny Luran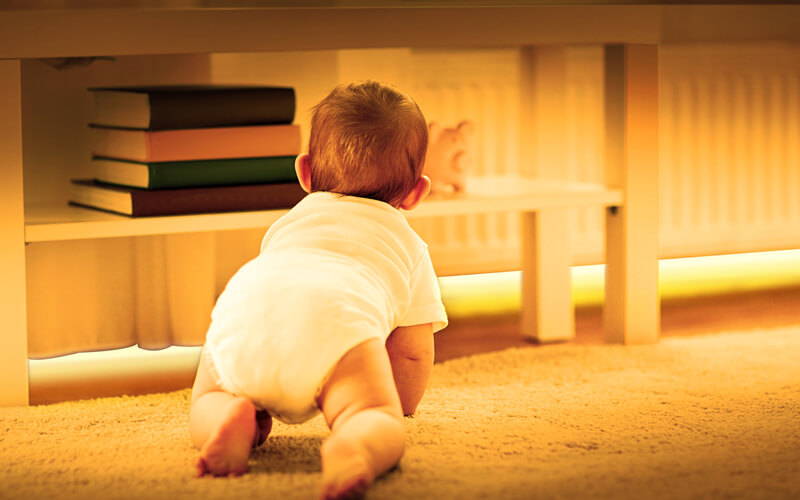 "Before I used the cool white fluorescent lamp, and the color rendering effect is very good. But my friend recommended me the warm white strip light. Compared with the previous color, the warm white will make me feel more relaxed, and my children also like to play in this environment." - Jansen W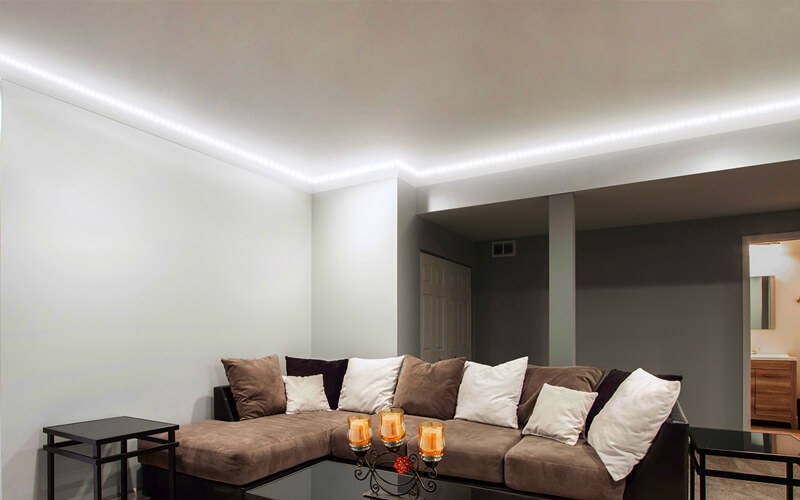 "These lights have made a huge difference in our living room! Looks great and they are energy efficient. My friends think they look incredible." - Anton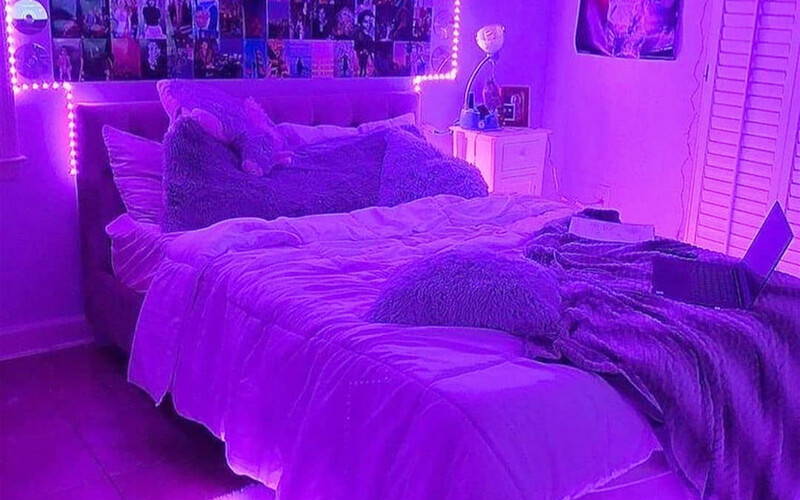 "I'm honestly amazed at how well these lights turned out and they still look perfect. Combine these with the 16 foot high wall in my bedroom wall and it's absolutely magical. To rebuild this room, just buy these lights, neon poster board and perforated dots, tape them to your walls and ceiling and create a star room with glue dots." - Michael
"I bought these black lights for my room and he loves them! They were super easy to install and they brighten up his room wonderfully! We will definitely be buying more to complete the rest of his room." - Erica Speers
"My son loves these! I like that they are not too tacky when not in use and are easy to incorporate." - michelle t.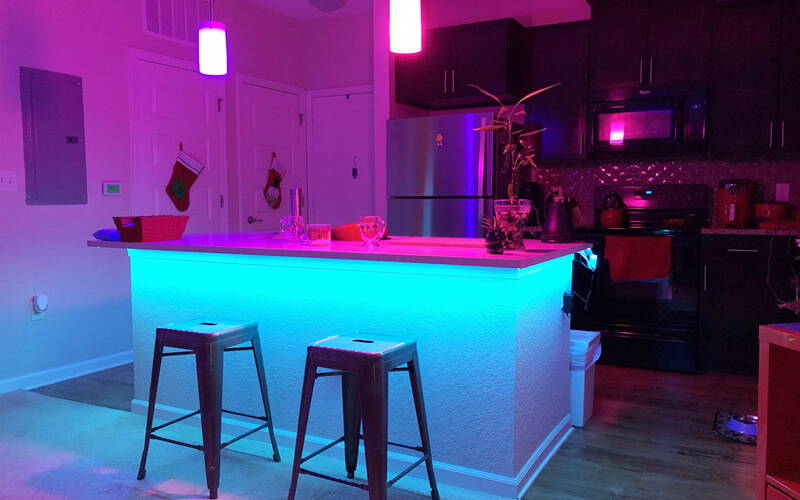 "It definitely is worth it brighter than my room light saves so much on electricity. Great investment 😉" - Haley Miller
"We like everything about the speakers. The sound is clear and crisp lights are bright and are of good quality." - Melanie Helmstadter
"Lights produce good colors and with the 24v power supply are bright enough for my purposes. Would like them to be just a little brighter but good enough. " - MattVidPro AI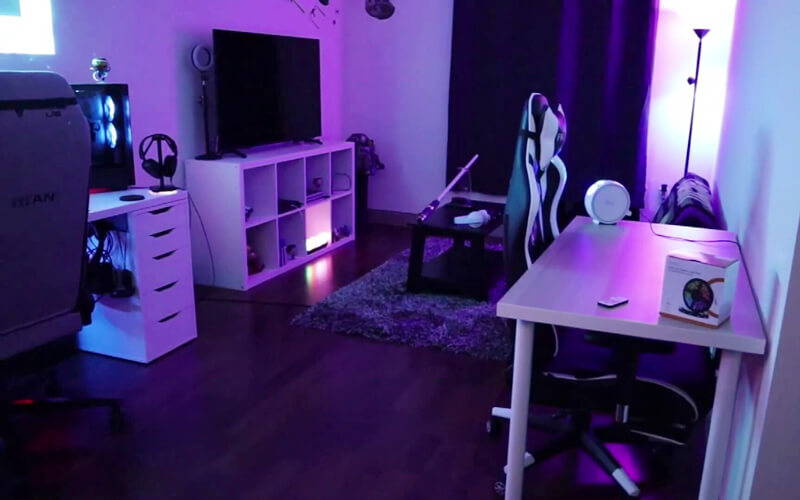 "Love the product!! Will be getting another for my work areas " - Brian C Harris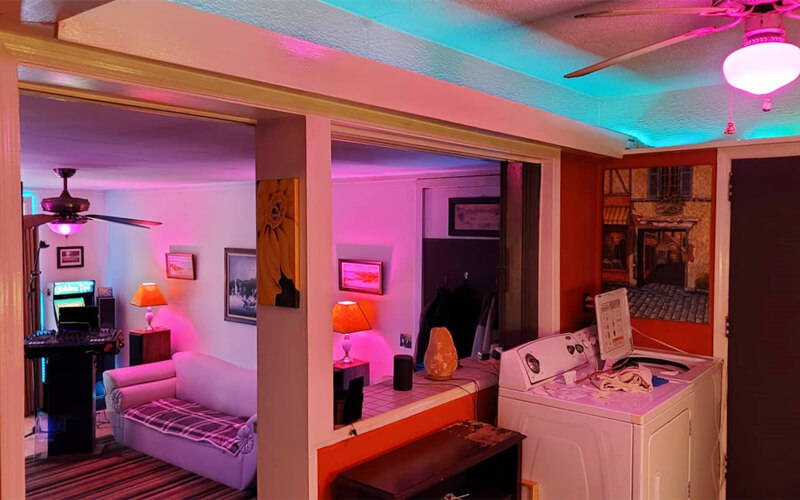 "They're super bright, or super low, whatever you want. So many options , even blink for party style. We installed in about 20 minutes." - N.Florida
Browse for More Light Inspire Ideas